Last year, we reviewed the TECNO Pouvoir 4, and it really caught our attention not only because of the insane 7-inch display – one of the biggest smartphones for 2020 – but also because of its value for money. This year, TECNO brings us another exciting phone that's not only big in size but also also arguably big in value: the TECNO Camon 16.
You can watch the unboxing by clicking the play button below, or check out our TECNO Camon 16 full review on YouTube. Highlighted are the key specs below so you can familiarize yourself with the TECNO Camon 16. Full review follows.
TECNO Camon 16 specs highlight
Display: 6.5 inches; 720 x 1640 pixels LCD
SIM + expansion: Dual nano SIM + microSDXC (dedicated slots)
OS Android 10; HiOS 7
Chipset (SoC) + GPU: 2 GHz MediaTek Helio G70 (12nm) + Mali G-52 2EEMC2
Memory (RAM) + storage (ROM): 6GB+128GB
Cameras: 48MP f/1.19 wide + 2MP macro + 2MP depth; AI, 16MP f/2.0 selfie
Connectivity: 2.4/5 GHz Wi-Fi 802.11 b/g/n/ac
Battery: 5,000 mAh; 18W, Micro USB
Price (Philippines): Php7,990 (6GB + 128GB)
Build quality, display
Straight out of the box, one of the things that immediately grabbed our attention is the 48MP quad-camera system. It has a rather unique star-shaped arrangement with all four cameras and the flash surrounding the main sensor like a compass.
The entire module is encased in a rounded square camera hump. Whether you like it or not, camera humps are going to be around for a while, so we applaud TECNO's engineers for coming up with creative ways to make it more of an ornament as opposed to a distraction.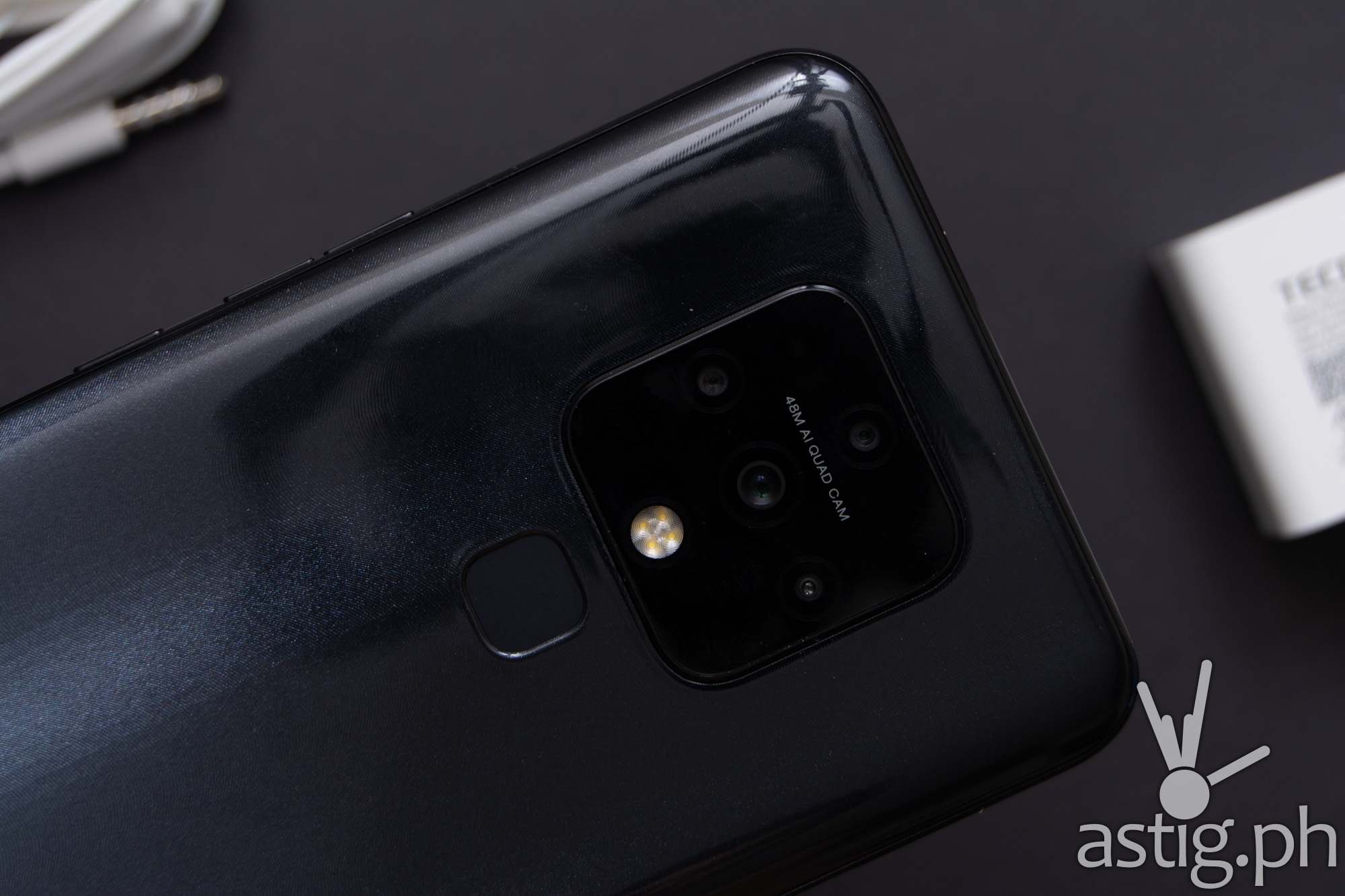 Below that we find the rear-mounted fingerprint sensor, which also takes a rounded square shape. Neat.
Our Misty Grey unit sparkles and dances as we turn it in our hands – like stars in the deep, dark sky. It's beautiful to look at whilst remaining discreet. Though made of smooth plastic, the finish doesn't smudge easily. It doesn't feel fragile, so we opted to go naked with this phone.
It comes with a free jelly case, though – a nice touch for those who need extra protection. What's cool about the jelly case is that it comes with covers for both the micro USB port and the 3.5mm audio port, so they can remain dry and protected from moisture.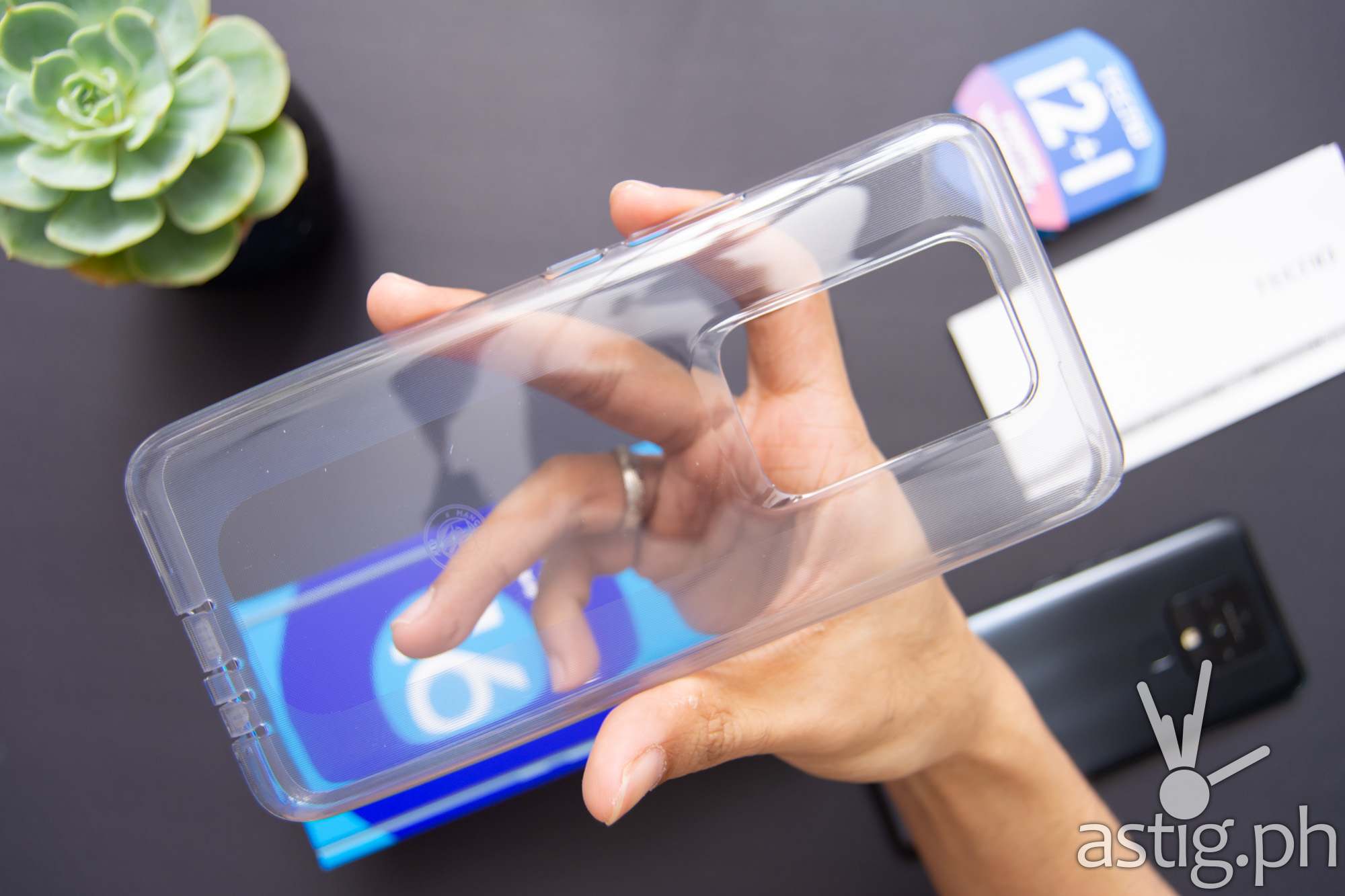 Speaking of which – the bottom panel provides us all features we need from a good smartphone: 3.5mm audio jack, micro USB port for wired data transmission and power delivery, and a single bottom-firing loudspeaker.
Though the TECNO Camon 16 supports up to 18W Flash Charging on its 5,000 mAh battery, the power supply unit that comes with the package only supports up to 10W. We also get a free headset, and it's nice to see that TECNO does this even with their budget devices.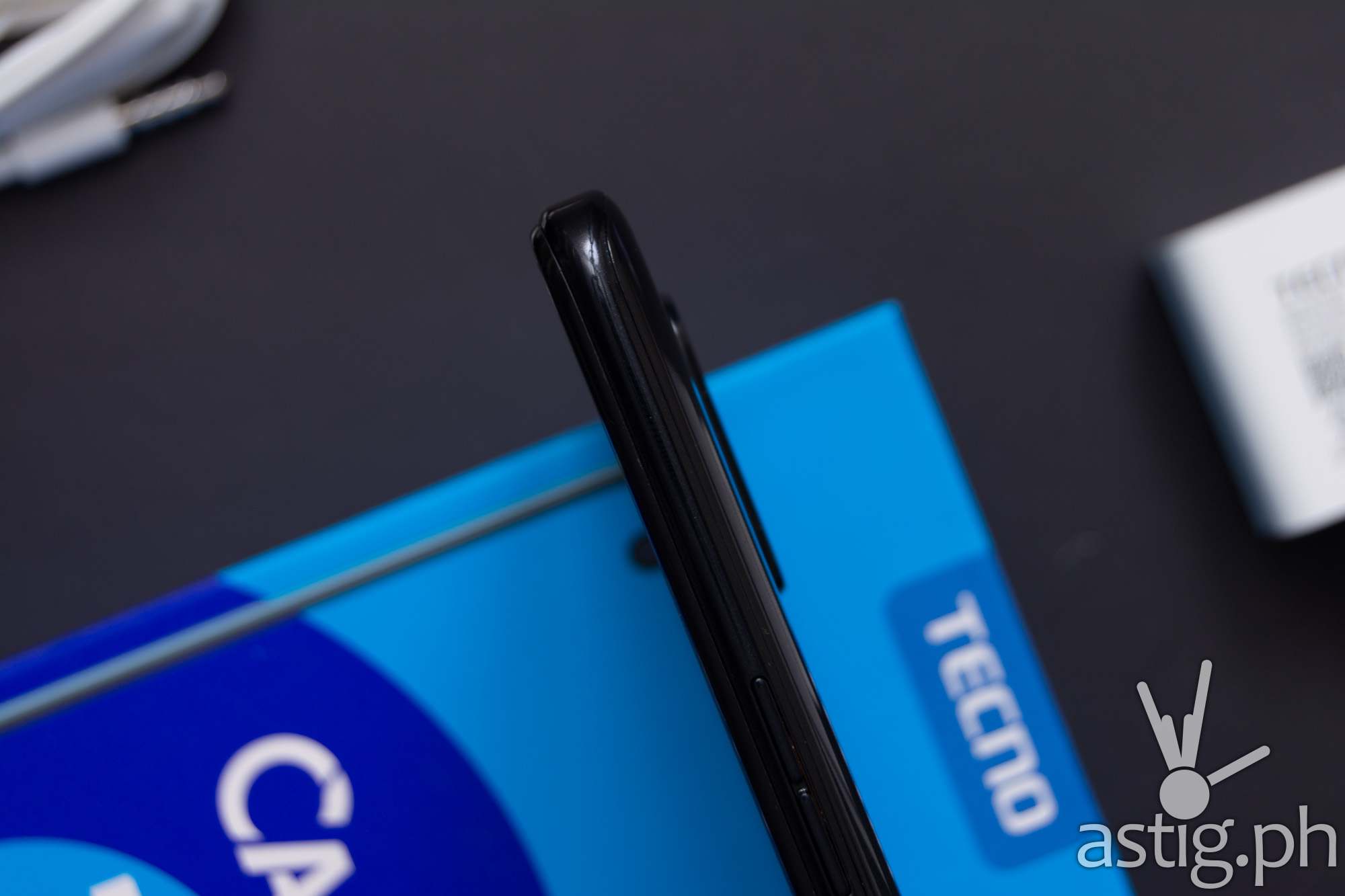 its volume rocker and power buttons are located on one side, while a triple card bin for dual SIM and a microSDXC expansion card can be ejected from the other side.
We move to the front to find this ginormous 6.8-inch IPS LCD display, one of the biggest that we've seen this year on a smartphone! But what makes this phone's screen rather interesting is the notch: TECNO calls this the "dot-in" display, which is just a fancy name of the hole-punch notch for the 16MP selfie camera. Not that it isn't fancy at all – it is, on the contrary, quite fancy, because it's not something we normally find on budget devices. Until now, the display on most budget devices take on a more traditional "cut-off" look which goes all the way to the top.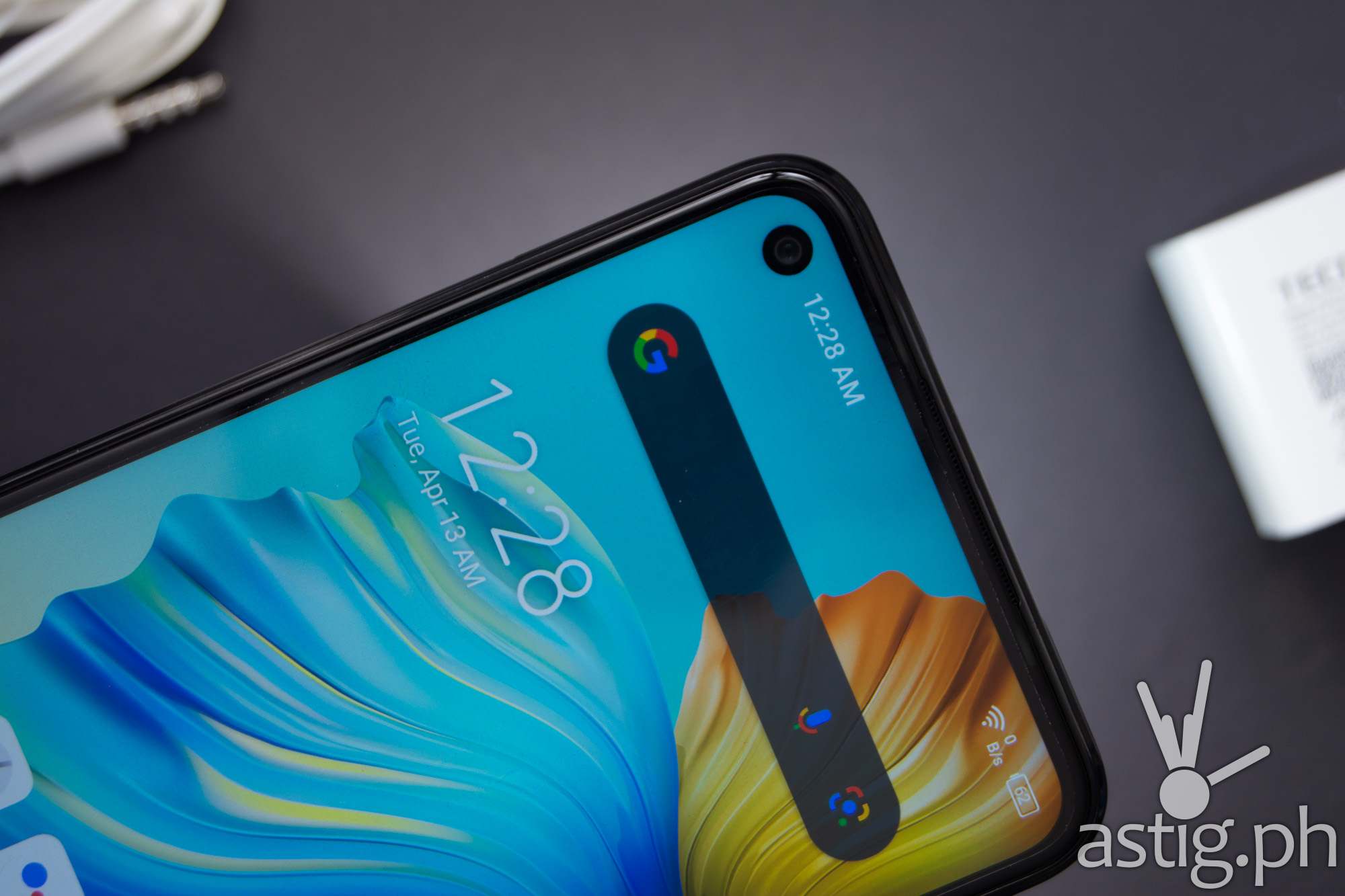 It's still a notch, but it does give the phone a more premium look, especially since you can easily hide it with a dark background, giving the illusion of an all-screen front!
There's a pre-installed screen protector to keep the display in pristine condition. By the way, there's a slight chin on this phone, though it doesn't matter given that phone's phablet-like size.
Interestingly, the Camon 16 isn't even that heavy at all. It weighs only 207 grams, which is LIGHT compared to the POCO X3 NFC, ROG Phone, or the Legion Duel.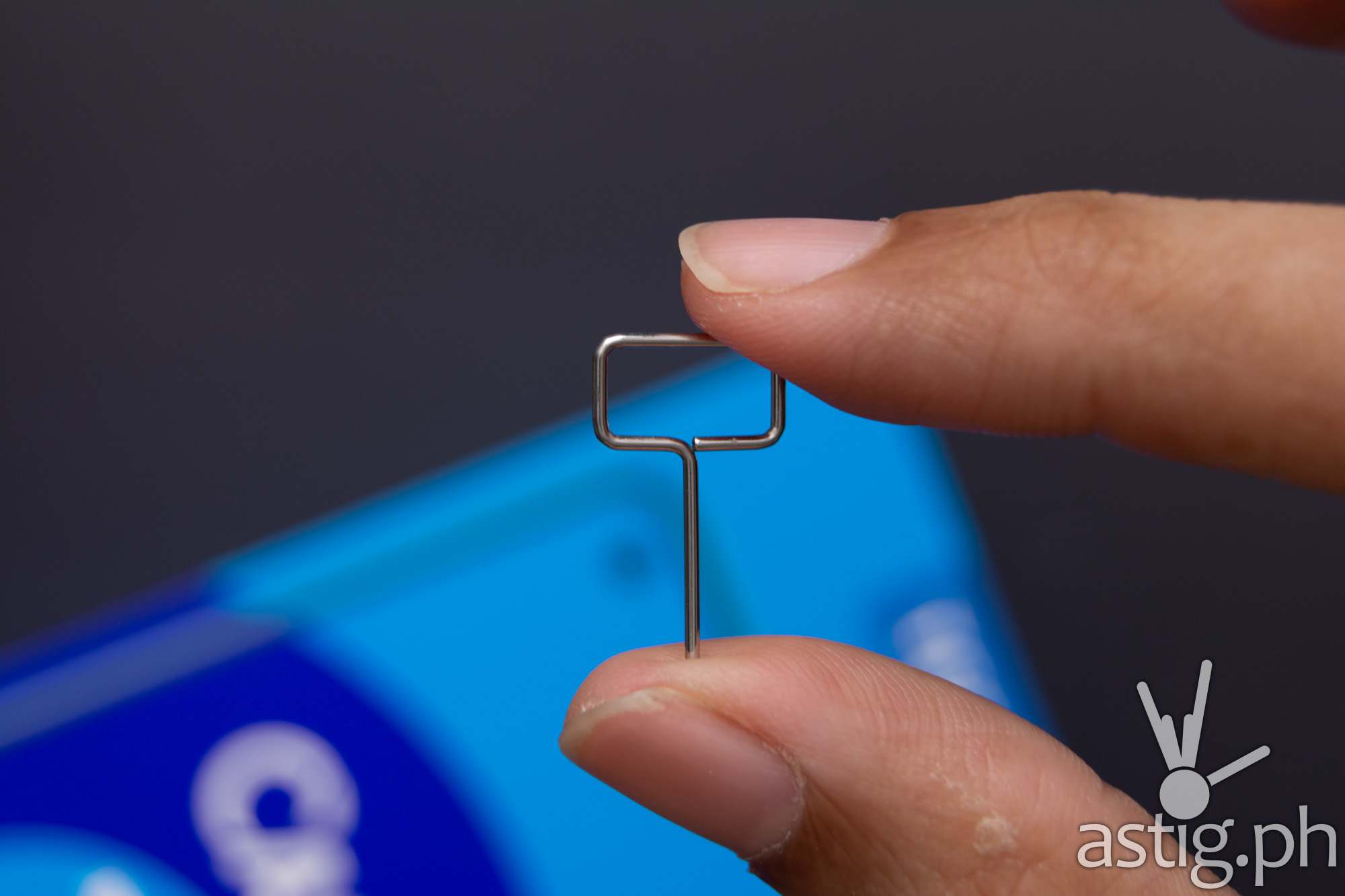 In fact, it's only about 6 grams heavier than the Samsung Galaxy 21+ and yes – we actually weighed it ourselves.
It just FEELS heavy because of its size, but hey, it still fits in the pocket of my pants!
Application performance, benchmarks
The TECNO Camon 16 runs on Mediatek's Helio G70 platform with Android 10 and HiOS 7 out of the box. There's only one memory and storage configuration being sold in the Philippines at 6GB + 128GB which is currently unheard of on a budget device.
Where most budget phones max out at 4GB, but here we have the Camon 16 with 6GB of memory. It blew our mind that we couldn't believe it at first.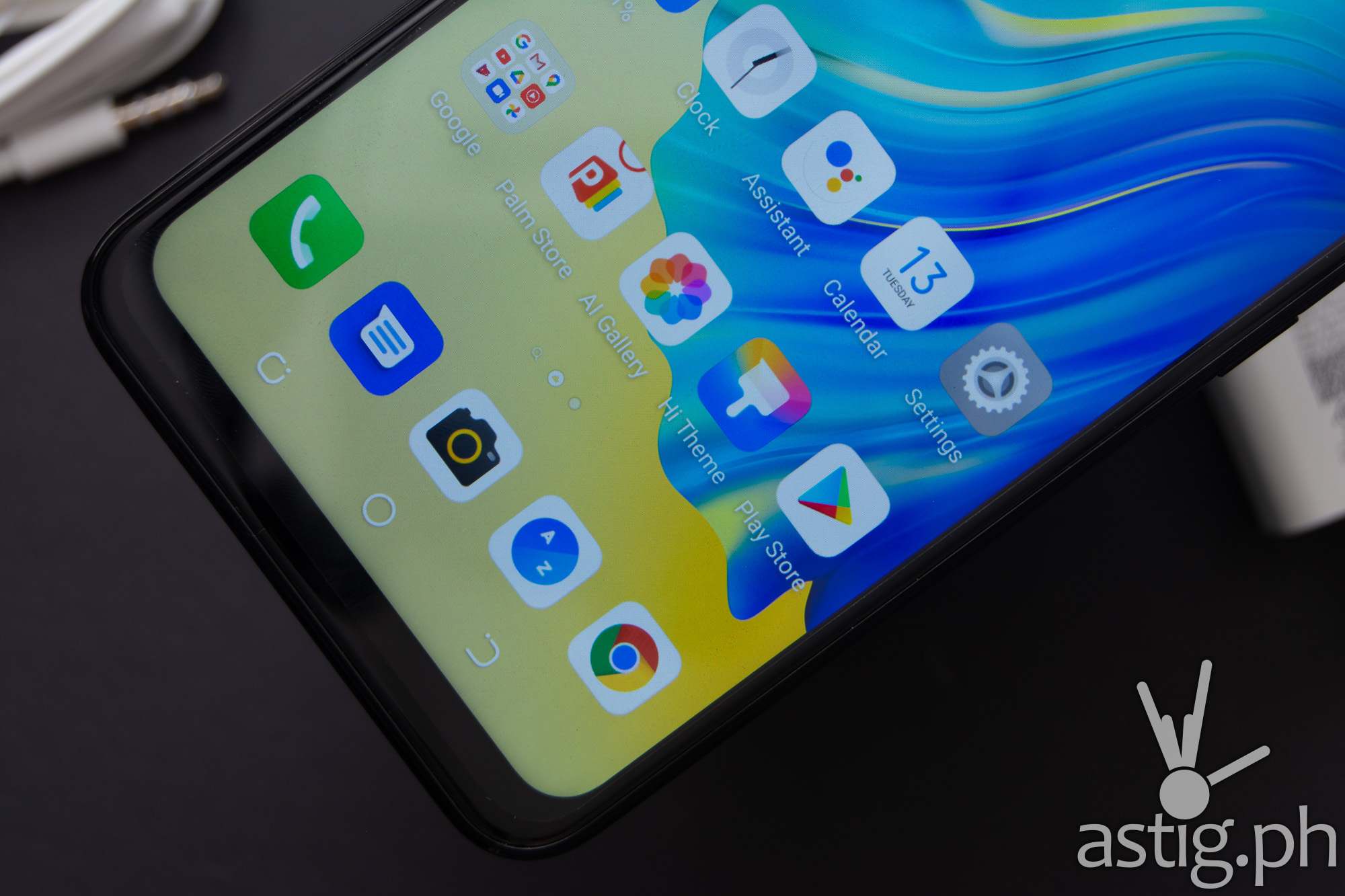 It's an insanely good value proposition considering there's little to no competition in the market right now.
Naturally, the phone is quite snappy and smooth despite having only a 60Hz display panel which by the way is still good – there aren't too many users that need or even notice the difference.
There are quite a number of ads though, and the phone also came with several pre-installed apps that we weren't too familiar with – mostly games that can easily be uninstalled, so no biggie.
Made with Visme
Running our usual set of benchmarks, we scored 226459 points overall on AnTuTu 9, which places the Camon 16 ahead of the realme C25 – another Helio G70-powered phone which also just recently launched. It is also ahead of the Galaxy A70 and the Redmi Note 7 Pro and behind phones such as the Redmi Note 10, realme XT, and the Galaxy S8+.
Overall, the TECNO Camon 16 seems to be holding itself up quite well for an entry-level budget device.
Gaming performance
The Helio G-series is supposed to be Mediatek's gaming line of chipsets, and the Helio G70 is a tried and tested chipset that is capable of running most popular games at 30FPS. What's nice about the Camon 16 is that you can try to push it all the way to the highest settings at 60FPS, and we'd like to think that's partly thanks to the HD screen.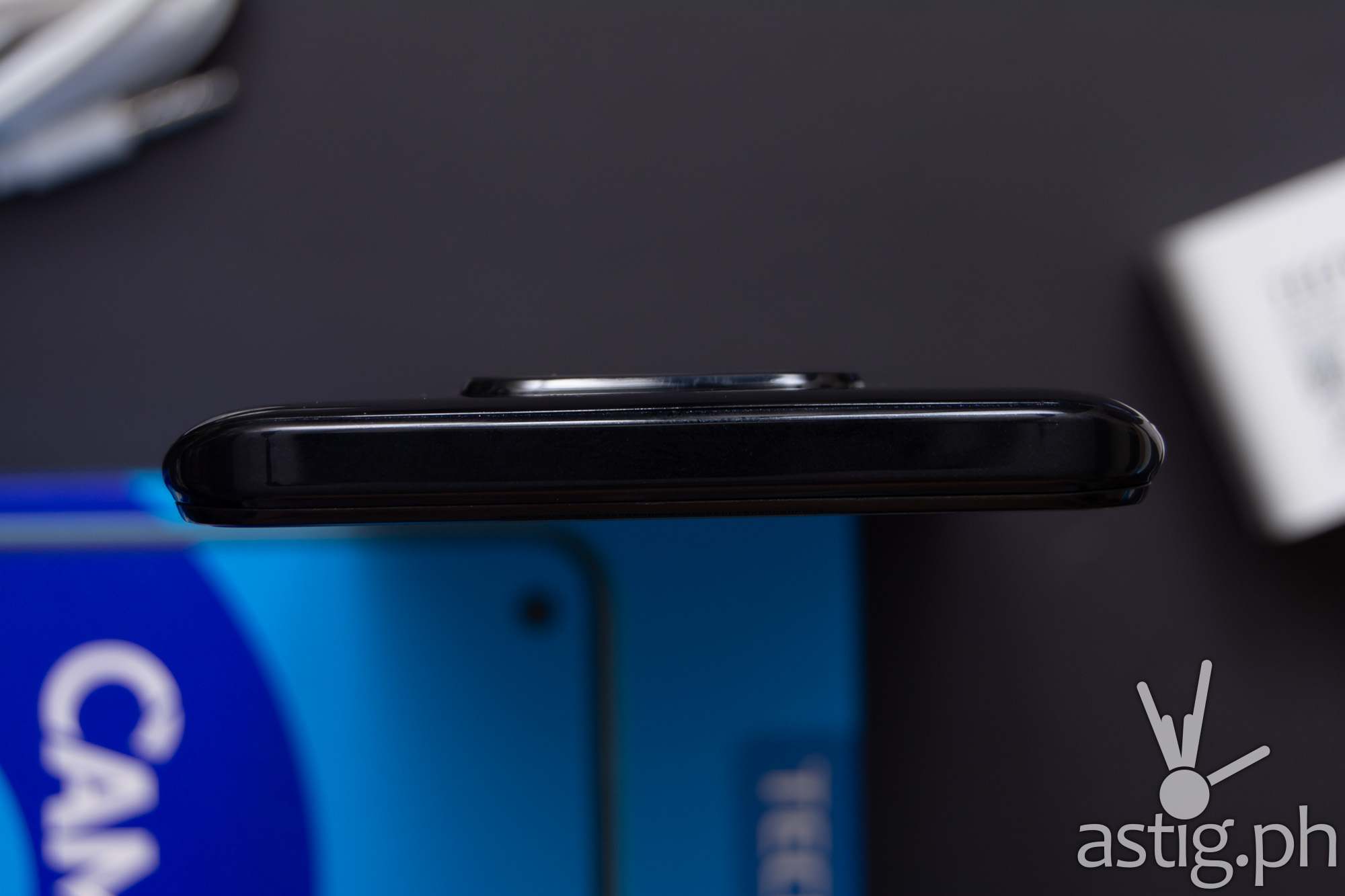 By running at a lower native screen solution, the phone can push higher frame rates since it doesn't need as much computing power, so it works to our advantage when gaming.
On our reference game Marvel Super War, the Camon 16 consistently stayed above 55FPS at the highest settings, going up to 60 when in town.
There is no built-in frame rate display for League of Legends: WIld Rift and Mobile Legends, but both games ran smoothly with everything set to the highest possible settings.
We also tried to push things further with Genshin Impact, but alas, it was hard to play even at the lowest settings – it was very jittery and choppy.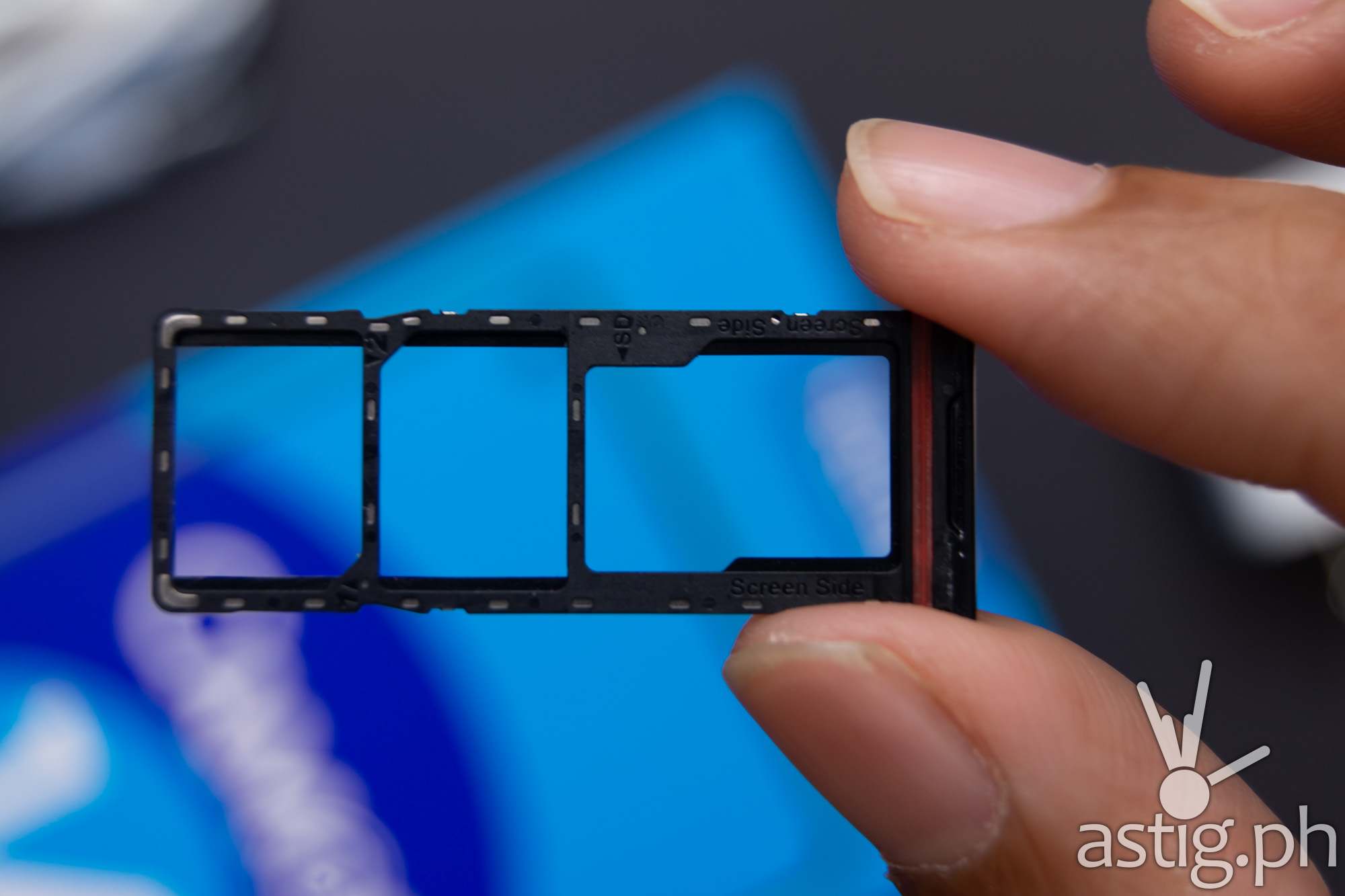 What's cool about HiOS 7 is that it comes with a feature called "Game Mode". By adding your games to Game Mode, you benefit from several gaming optimizations such as screen brightness lock, navigation lock, and network lock. There's even a "barrage notification" system that displays WhatsApp and MEssenger messages in the form of bullet notifications that fly across the screen, so that you can still receive and read messages while playing.
There's also a "Game assistant" panel which is an on-screen display that you can pop out from the side of the game in order to do things like monitor your CPU and GPU utilization, browse and message in a pop-up window, take screen recordings, and more.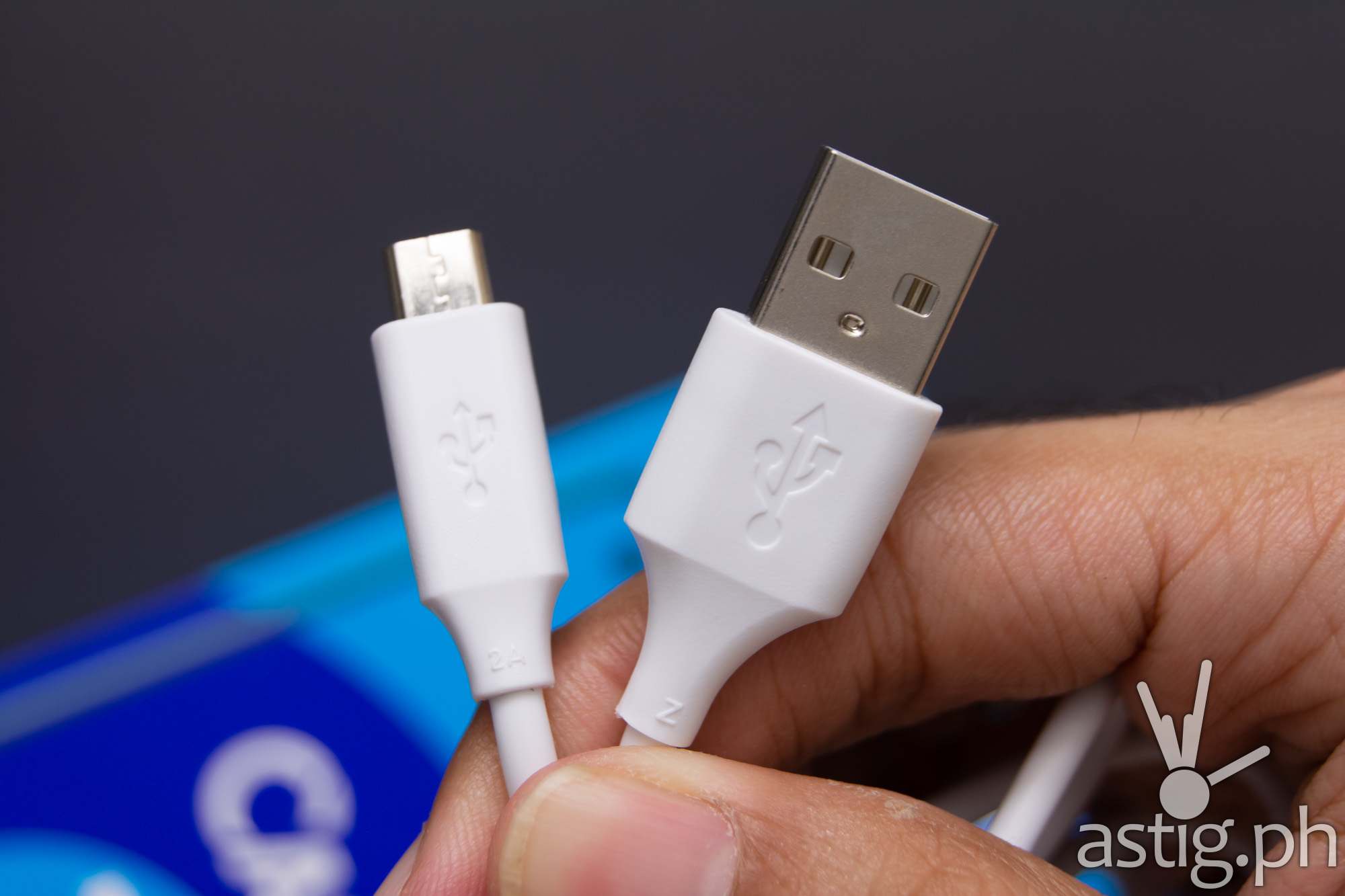 One thing that we really liked, though, is the Game Anti-Addiction feature. Although I have seen slightly similar features from other brands, HiOS is the only one that lets you fine tune things, so you can restrict games to a specific time limit within a certain period.
For example, you can configure it so that you can only play Candy Crush for 30 minutes from 8AM until 8PM during weekdays, but increase it to 1 hour on weekends.
So if you try to run Candy Crush at 12 midnight, or after those 30 minutes are up on a weekday, the system will throw an error message and automatically close.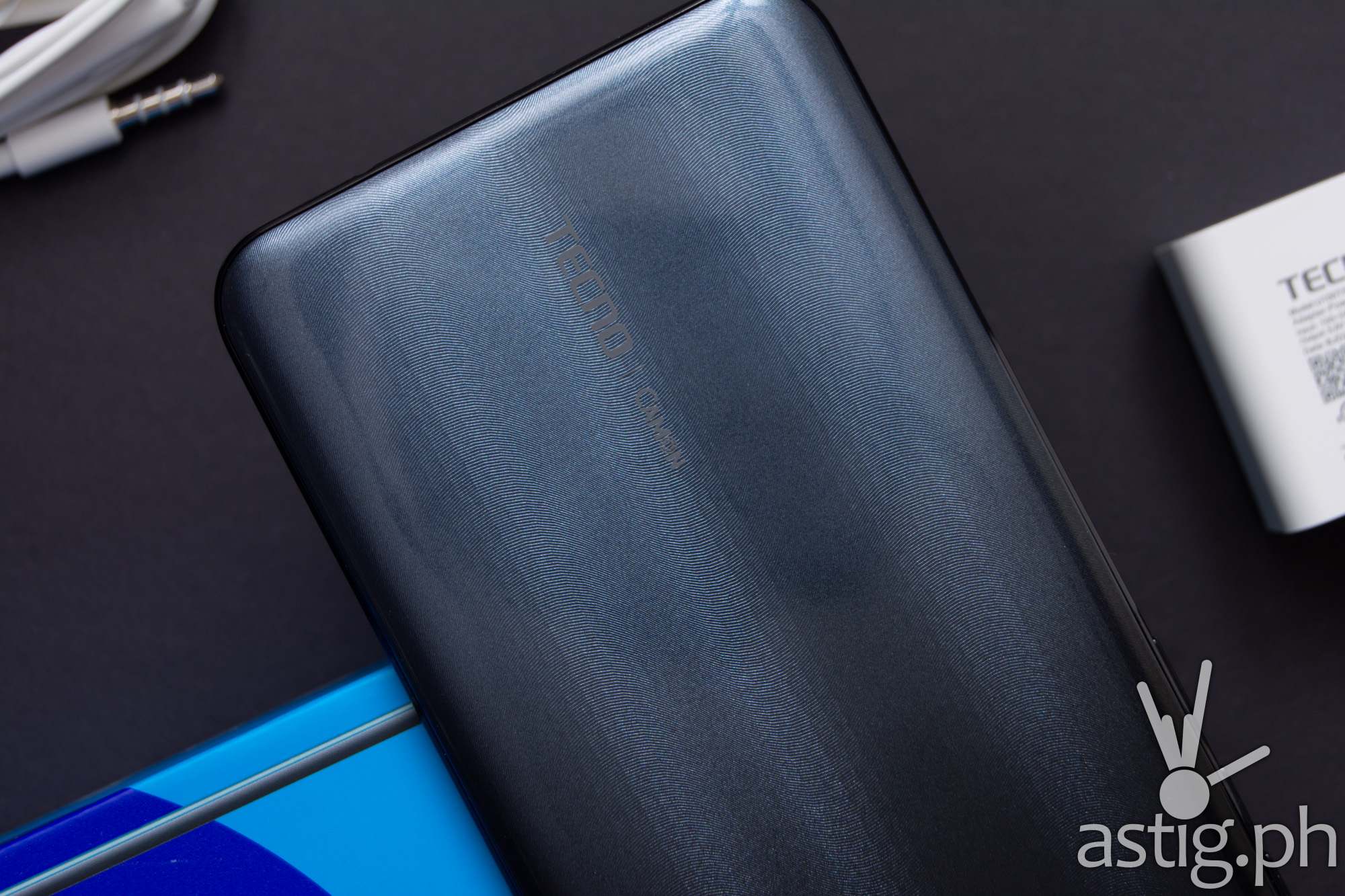 I have never seen anything like this in other phones, and I hope they can improve this to include applications as well such as YouTube and Facebook.
TIP: Make sure to add and configure your game in "Game Mode" to get the best gaming performance and experience
Entertainment, sound
Having a big, 6.8-inch screen makes the Camon 16 an attractive device for watching videos and streaming media. Although we can play High Definition (HD) videos on YouTube but Netflix reports that it can only stream videos in Standard Definition (SD).
Not a big concern for me personally, although of course HD support would have been very, very nice.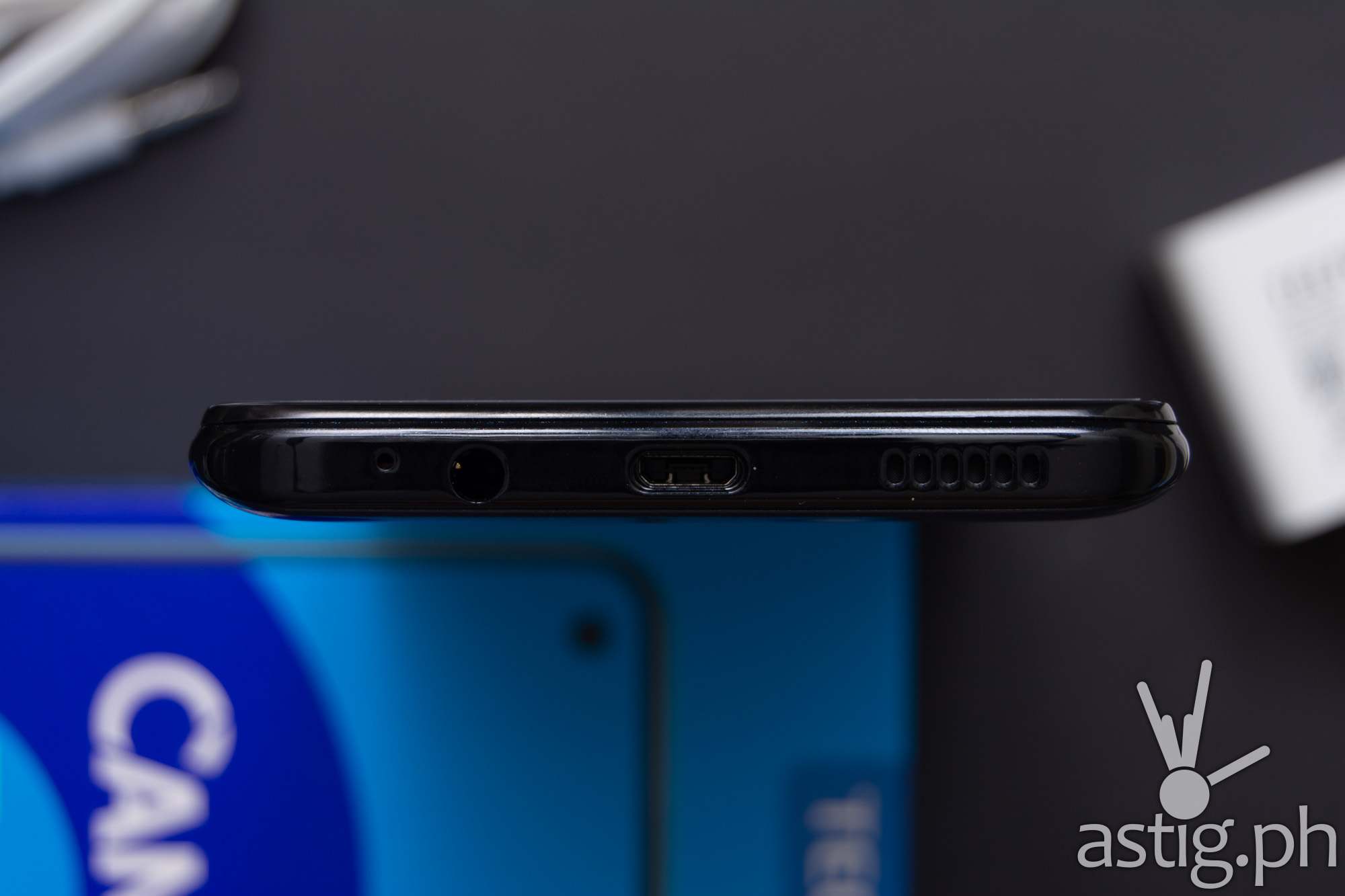 The single bottom-firing loudspeaker isn't too bad either, and the big 5,000 mAh battery life comes in handy when binge-ing on your favorite shows.
Camera
As mentioned in the beginning, one of the things that immediately caught our attention is the quad camera system, consisting of a 48MP f/1.79 main camera, a 2MP macro camera, 2MP bokeh depth of field camera with a mono sensor, and an AI lens.
In our field tests, the 48MP main camera generally took sharp and bright images thanks to its big 1.75 micron sensor and large f/1.79 aperture.
The macro lens, however, was not as impressive. Unless taken under really good lighting, the shots were noticeably grainy. Not to worry: the phone has a penta-flash module that's capable of producing really bright light to illuminate the subject.
Selfies also get a special treatment on the Camon 16: while most phones use the screen to illuminate your face when taking portraits, this phone has not just one but two LED flash, located at the top left and right edges.
Low light photography takes center stage with the new "Super Night" mode. The exposure takes a while, so you need to be really while capturing images in this mode, but the results can be quite dramatic!
Quality-wise, the selfies we've taken also suffer from a bit of grain, but we had a lot of fun with the filters in "AR Shot" mode, especially the ones that can turn your head into 3D animals like a cat, bear, or a frog.
We tried shooting a sample video with the rear camera on auto and thought our skin looked a little odd. There appears to be some kind of smoothing that gets applied during recording – could that be the AI camera at work? Colors appear vibrant, although the exposure keeps going in and out.
The built-in microphone managed to pick up my normal speaking voice from afar. Hit play to watch the sample video above!
Like the rear-facing camera, the quality of the video suffers a bit from the lack of OIS (optical image stabilization). Although there appears to be some sort of electronic image stabilization (EIS), we prefer taking videos and long, hand-held shots using a tripod.
Hit play to watch the sample video shot on using the front-facing camera below.
Battery life
TECNO Camon 16 is endowed with a 5,000 mAh battery, which on the average gave us enough juice for more than a day's worth of use. We could start the day at 100% and still have enough battery life for a few hours on the following day.
Your mileage may vary of course, but the Helio G70 has several optimizations that, when coupled with the low power draw on the HD display almost guarantees that it will survive at least a day of moderate to heavy use. So unless you're playing HFR (high frame rate) 3D games all day long on mobile data, you should be all good.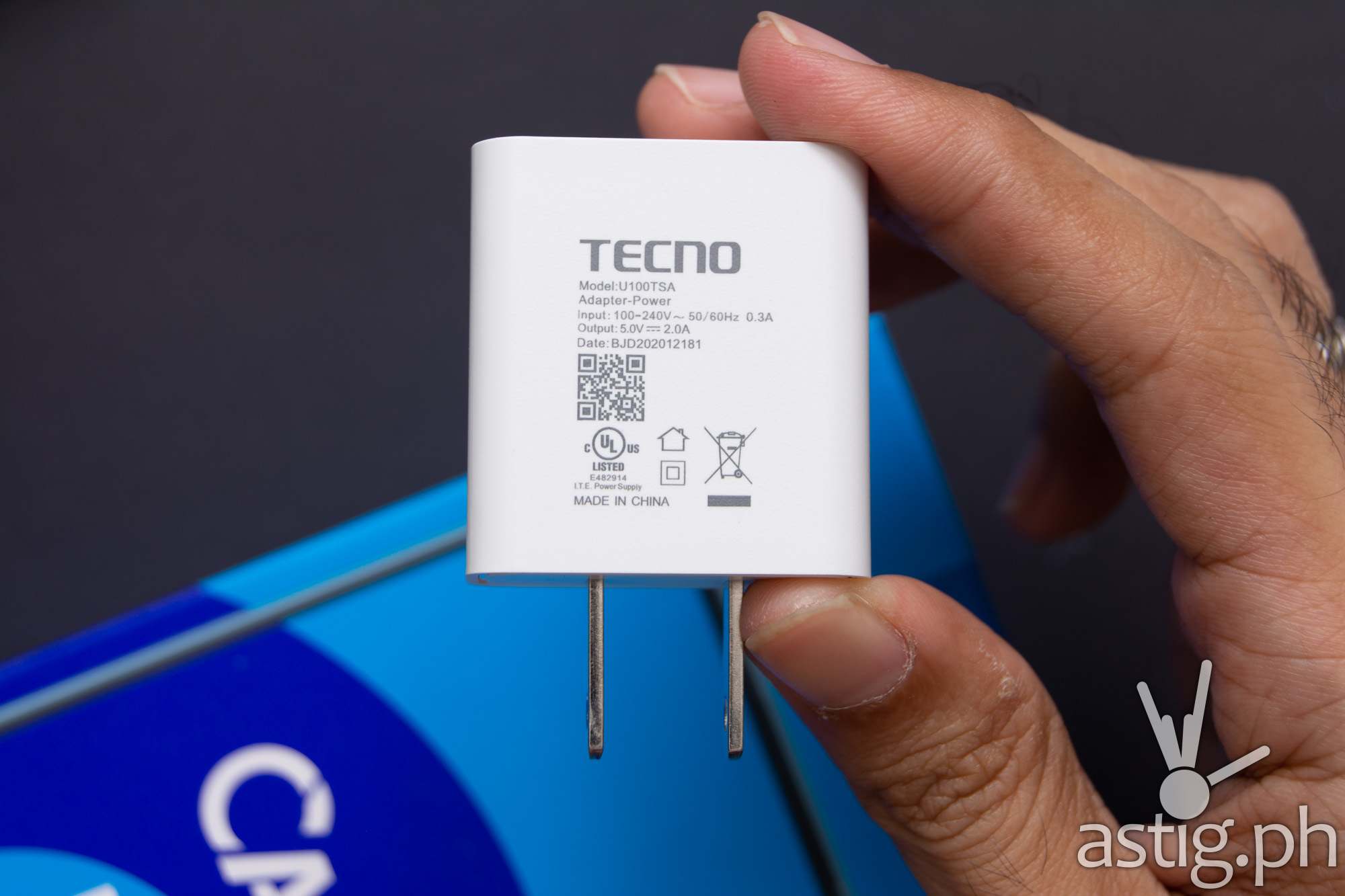 Verdict, price
2021 is shaping up to be an exciting year for tech, and the Camon 16 shows that TECNO is not afraid to challenge the status quo in the Philippines by offering good value for money at a very competitive price.
It stands out as one of the few smartphones within the sub-8K peso budget segment with a "punch hole" notch in what is one of the biggest displays that you can get, dual front-facing flash, and a generous 6GB of memory which, paired with the dependable Helio G70, performs slightly above par for its price segment.
Some corners might have been cut in order to keep the price competitive. If there's anything we'd like to see improved, we feel that the phone could have benefitted from a better quality display and camera hardware.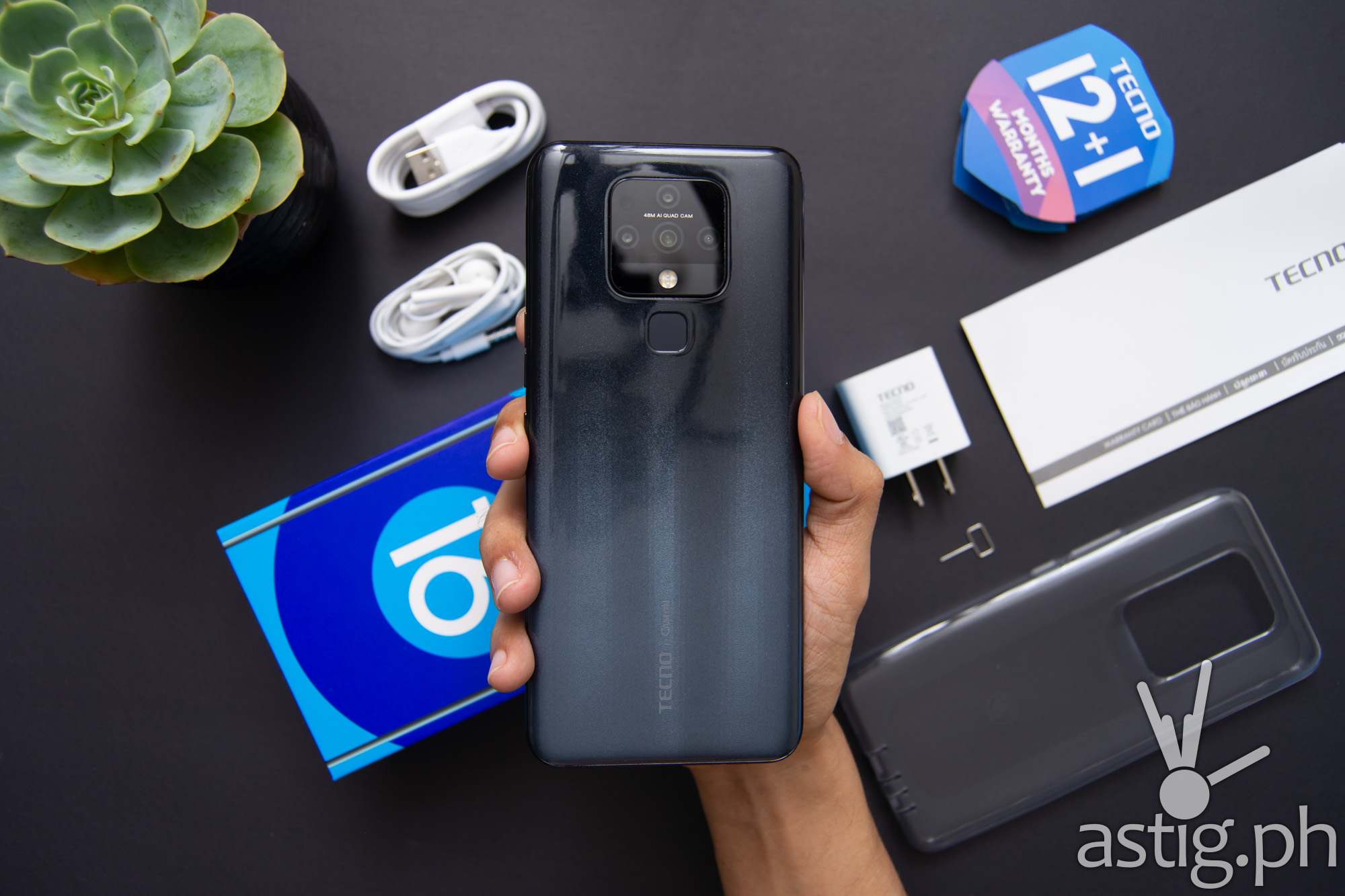 TECNO Camon 16 technical specifications (Philippines)
Display: 6.8 inches; 720 x 1640 pixels; LCD
SIM: Dual SIM (nano-SIM, dedicated slots)
OS Android 10 (Q); HiOS 7
Chipset (SoC): MediaTek Helio G70 (12nm)
CPU: Octa-core (2GHz max)
GPU: Mali G-52 2EEMC2
Memory (RAM) + storage (ROM): 6GB+128GB
Expansion: microSDXC (dedicated slot)
Main camera (rear): 48MP f/1.79 (wide) + 2MP f/2.4 (macro) + 2MP f/2.4 (depth mono) + AI lens
Selfie camera (front): 16MP f/2.0 Samsung sensor (S5K3P9)
Connectivity: 2.4/5 GHz Wi-Fi 802.11 b/g/n/ac; Bluetooth 5.0 A2DP aptX
I/O: Micro USB, 3.5mm audio jack
Biometrics: rear fingerprint sensor
Battery: 5,000 mAh; 18W Flash Charge
Colors: Purist Blue, Cloud White, Misty Grey
Price (Philippines): Php7,990 (6GB + 128GB)