So what happens after "happily ever after"?
fast forward to the future, our fairy tale characters will live in their own adventures, having their own children and living their life to rule their kingdom. But have you thought of what will happen on their respective villains?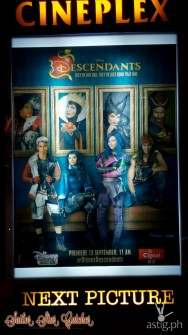 Enter – The Descendants.
In a fictional Isle of the Lost, our not-so-ever-loved villains are living with their respective children, who were taught to become like them. The Descendants – Mal, Evie, Jay and Carlos, unbeknownst to them, were set to become students on the wonderful land of Auradon and to live with the children of our ever-loved Disney heroes and princesses.
As expected, The movie includes a lot of musical scores and dances moves that can make one move to the beat, added to that are the magical moments that is prevalent in every Disney movie.
Meet The Cast
The Fearsome Foursome Descendants
Mal (Dove Cameron) – the daughter of Maleficent, who is a natural born leader and wants to do her own thing.
Evie (Sofia Carson) – is a talented fashionista and a daughter of the Evil Queen
Jay (Booboo Stewart) – An athlete on the bunch and is also Jafar's only son
Carlos (Cameron Boyce) – is a cynophobic, thanks to her infamous mom Cruella De Vil
Meet the parents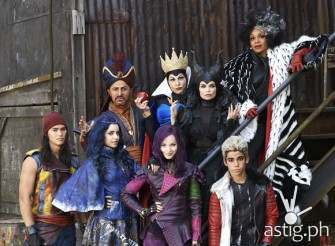 Maz Jobrani as Jafar, Wendy Raquel Robinson as Cruella, Kristin Chenoweth as Maleficent and Kathy Najimy as the Evil Queen
The children of Auradon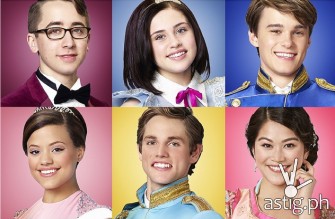 BEN (Mitchell Hope) – son of Auradon Kingdom ruler Belle and Beast.
JANE (Brenna D'Amico) – daughter of Fairy Godmother.
DOUG (Zachary Gibson) – son of Dopey (one of Snow White's Seven Dwarfs).
CHAD (Jedidiah Goodacre) – son of Cinderella and Prince Charming.
AUDREY (Sarah Jeffrey) – daughter of Aurora (Sleeping Beauty) and Prince Phillip.
LONNIE (Dianne Doan) – daughter of Mulan.
That's enough spoilers for now, The Descendants is indeed a wonderful movie for the young and the young at heart. If you wanna watch this Disney Channel movie, then tune in on September 13, 2015, 11am at the Disney Channel.