In case you're wondering who Manuel is waiting for all this time, it's his children – proud graduates and future students of the Manuel L. Quezon University.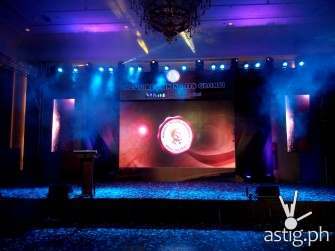 Yes, this #MaghihintayAkoManuel hashtag that went viral is something that is connected to a school, and a university too! who would have thought that this certain "Manuel" is the the university itself that is named after one of the former presidents of this country? 😀
Last May 22, 2015, proud graduates of the Manuel L. Quezon University gather for their grand alumni homecoming at the EDSA Shangri-La Plaza. Started as a university in 1947 located in Hidalgo St. in Quiapo, Manila, the said university is known for having several bar topnotchers back in its glory days.
Regaining the glory
In lieu to the said event, the New San Jose Builders Inc. announces the acquisition of the said university last October 2014, laying out the university's plans for upgrade and expansion.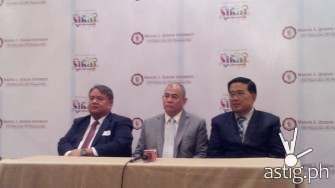 One of MLQU's plans is to transfer its graduate studies at the Victoria Towers in EDSA, naming it as the School of Professional Advancement and Continuing Education (SPACE). There are also plans on establishing another branch of Manuel L. Quezon University in Balanga, Bataan.
The university also have plans of upgrading their line of courses under MLQU's school of law, Arts and Sciences, Business and Accountancy, Engineering and Architecture, and Information Technology.
Under its new management, the new breed of Quezonians will be able to meet and exceed the MLQU's flame for the future generation of graduates.
Sikat ka pag Quezonian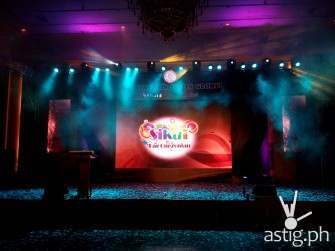 Unknown to many, MLQU has produced astounding graduates of the university. Rustica Carpio, a multi-awarded academian and multi-awarded actress on stage, film and television. Another notable MLQU alumni who made a name for himself is Neil Perez, a PNP officer and model who won at the prestigious Mister International 2014 in Seoul, Korea.
The list goes on and on, with outstanding MLQU alumni who held top positions in the judiciary, namely: Justice Ricardo C. Puno Sr.(1979-1984), Justice Sedfrey Ordoñez (1987-1990) and Justice Artemio Tuquero (2000-2001) while Justice Ricardo Villarama Jr., Justice Venicio Escolin, Justice Jose Melo, Justice Jose Vitug Justice Ruben Reyes and Justice Isagani A. Cruz, went on to become associate justice of the Supreme Court.
Distinctive MLQU graduates who made achievements in the government service include: Former Foreign Affairs secretary Alberto Romulo; Former Commission on Elections chair Benjamin S. Abalos ; Former Labor Secretary and Senate President Blas F. Ople; Defense Secretary Voltaire Gazmin; Department of Trade and Industry undersecretary Lilia de Lima; Labor Secretary Rosalinda Baldoz; Tarlac Governor Jose V. Yap; Former Chairman, PCGG Magtanggol Gunigundo; Former Agrarian Reform Secretary and former Bulacan Governor Obet Pagdanganan; Former Senator Wigberto Tañada Former Senator Wenceslao Lagumbay; and Congressmen Rodolfo Albano Jr., Pangalian Balindog, Fredrick Abueg, Silvestre Bello III, Antonio del Rosario, Samuel Pagdilao and Reynaldo Umali.
There are also Quezonians who are included in the PNP-Special Action Force's "Fallen 44", namely: Police Senior Inspectors John Gary Erana, Max Jim Tria, and Rennei Tayrus.
It is indeed that Manuel L. Quezon University strives for excellence, offering quality education to make their students excel in their craft. That is why Quezonians are proud because of their undying service to the society.