This year's Toycon Philippines goes bigger using 4 halls and 5 functions rooms of the SMX Convention Center at the Mall of Asia, happening from June 30 – July 2, 2017. Opening day was a success as fans all over gathered to check out toys and collectibles on exclusive offers as well as have the "Pop Life FanXperience" of their lives!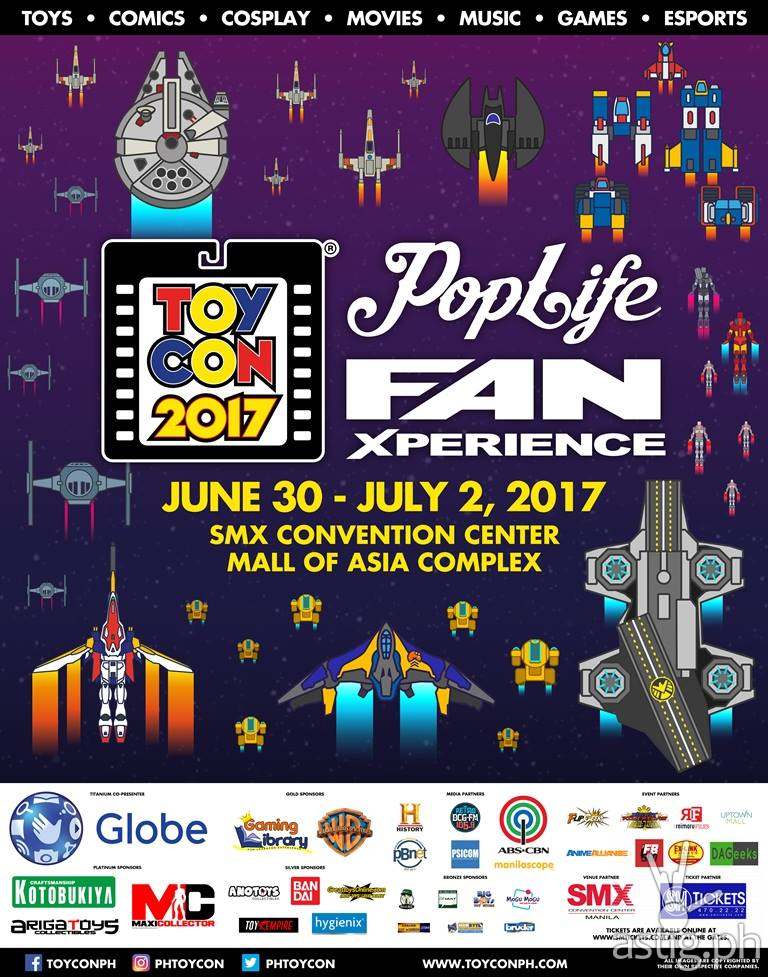 Top activities for the fans
200 booths from well-known exhibitors including Arigatoys Collectibles Corp showcasing Kotobukiya and Memorabilia Exhibit by Mars Ravelo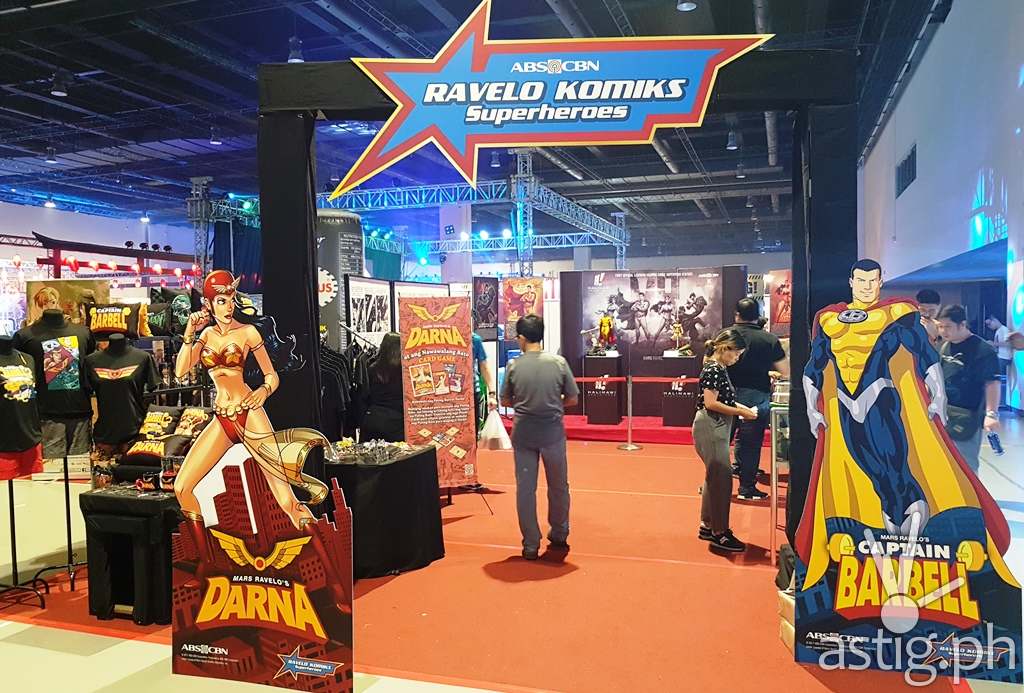 Exhibit of world's biggest brands such as NBA, Marvel, DC, StarWars, Cartoon Network, Capcom and Namco amongst others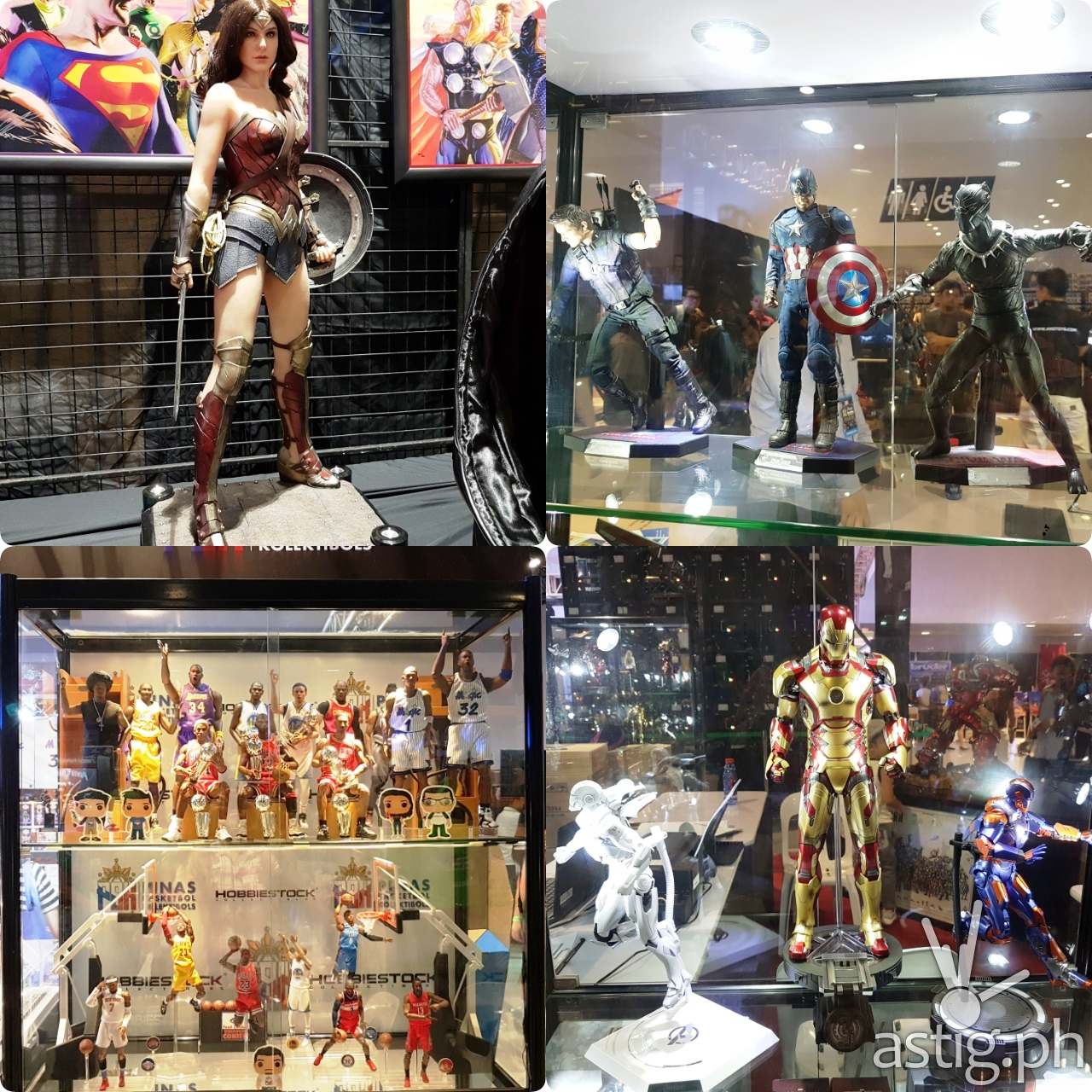 – Big celebrity line-up both local and international like Liza Soberano as the new "Darna", Kevin McNally (Gibb of Pirates of the Carribean), Lindsay Mckeon (Tessa in Supernatural tv series), Charlie Bewley (Demetri in Twilight Saga movie) and much more await fans!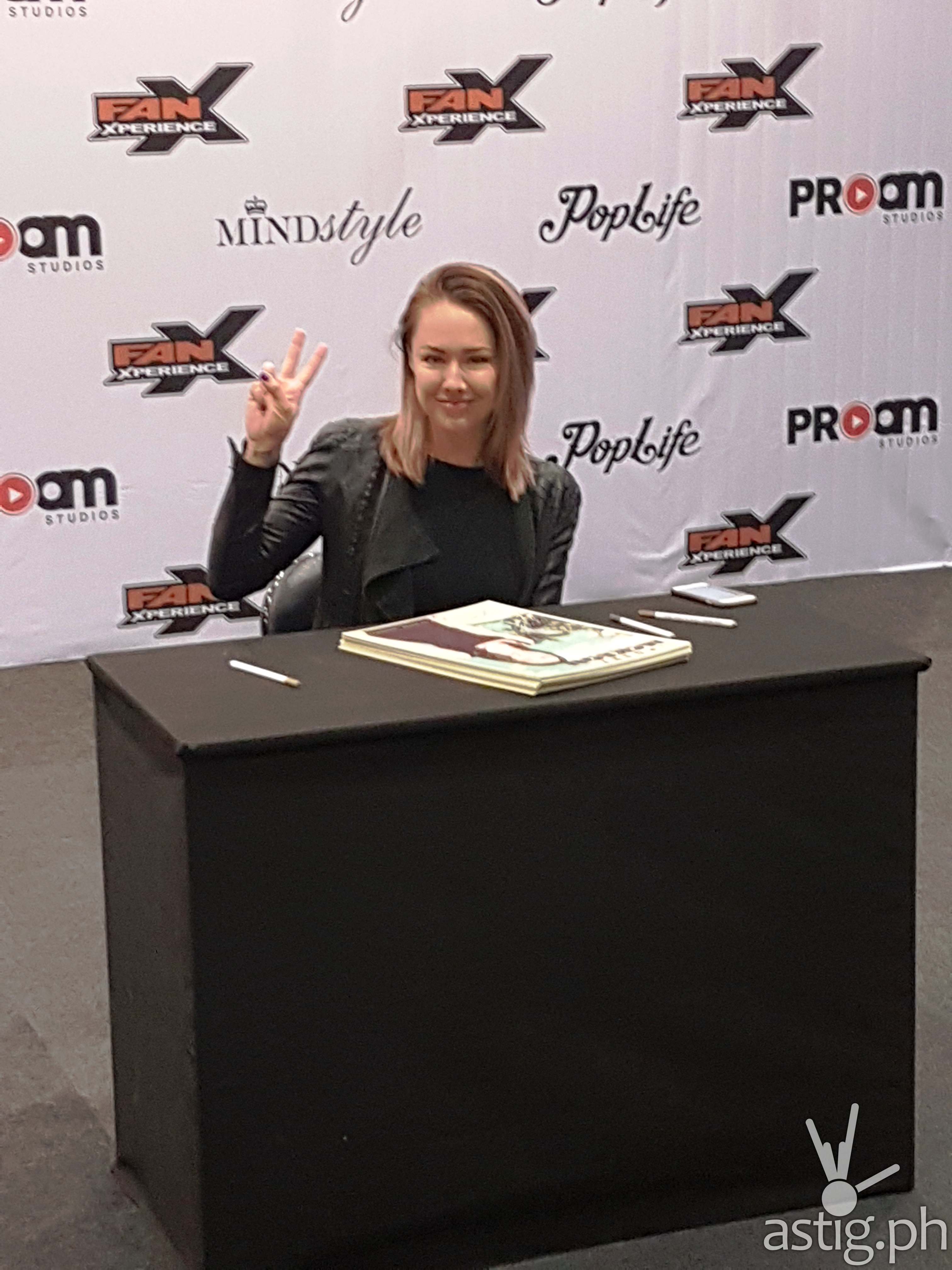 (Lindsay Mckeon as Tessa in Supernatural tv series)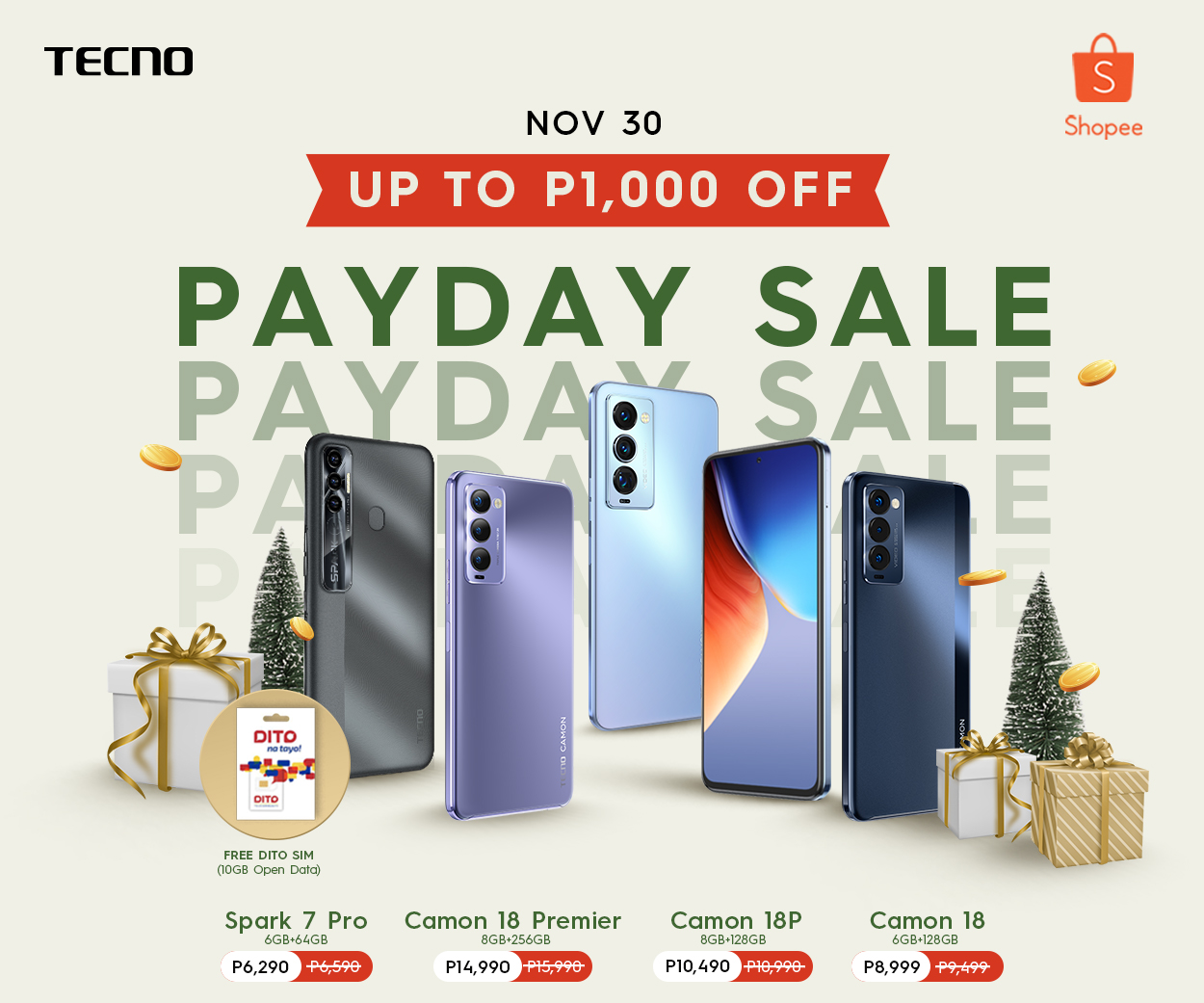 People flocked for featured guests to sign their newly bought toys. They got to meet and mingle for a few minutes and on to the next celeb for another autograph signing.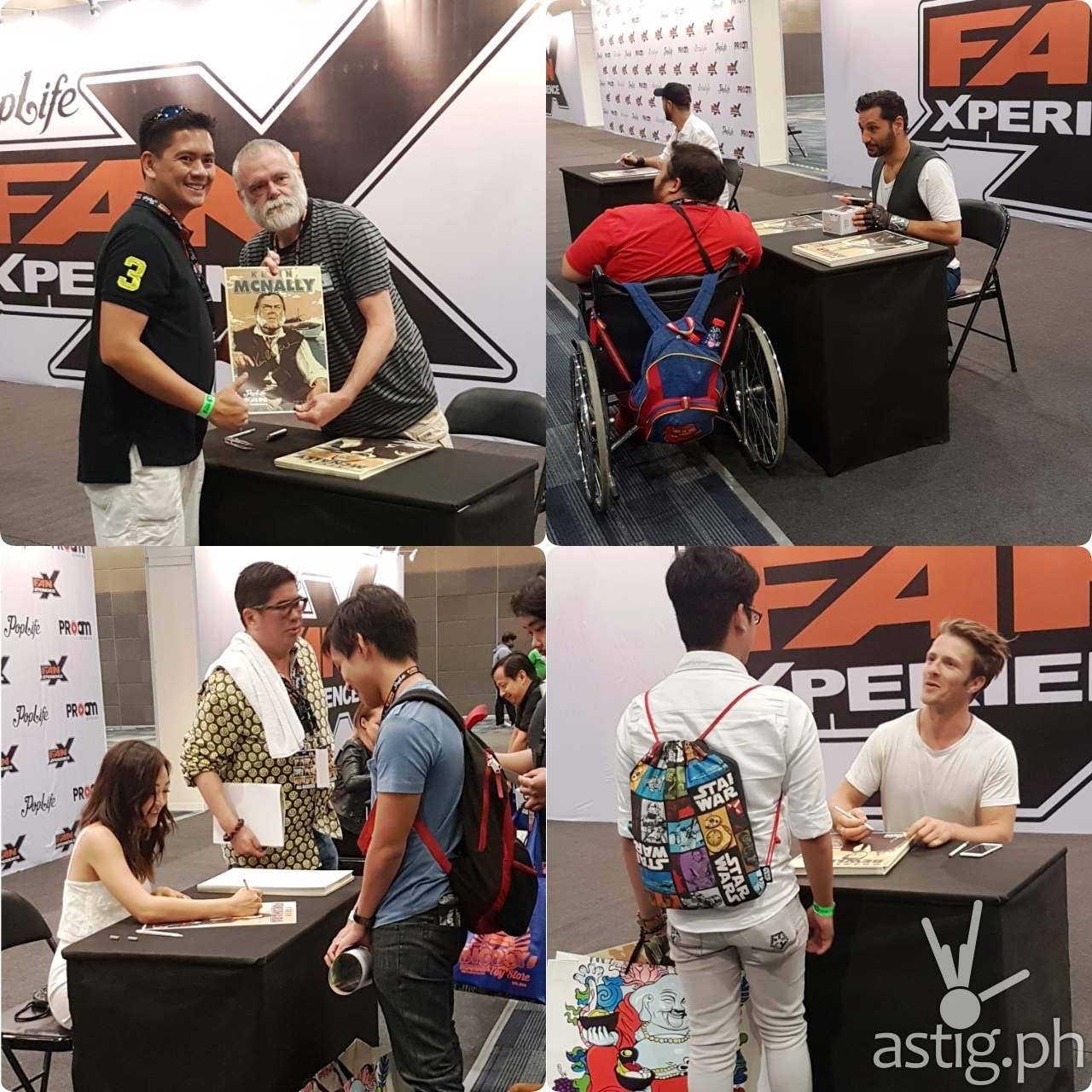 (Top: Kevin McNally, Stefan Capicic; Bottom: Karen Fukuhara, Charlie Bewley)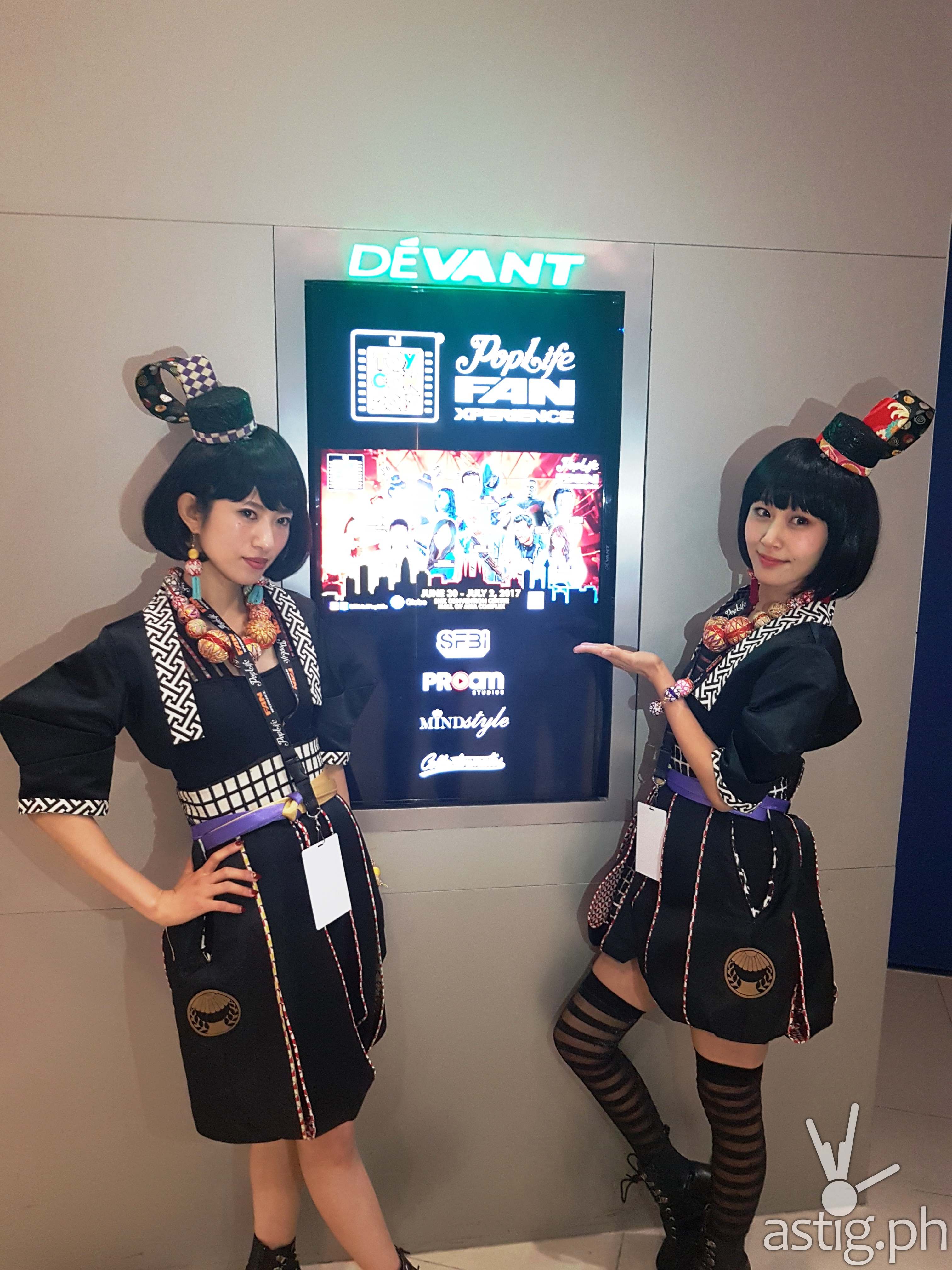 (Yanakiku)
Life Size Statues of your favorite characters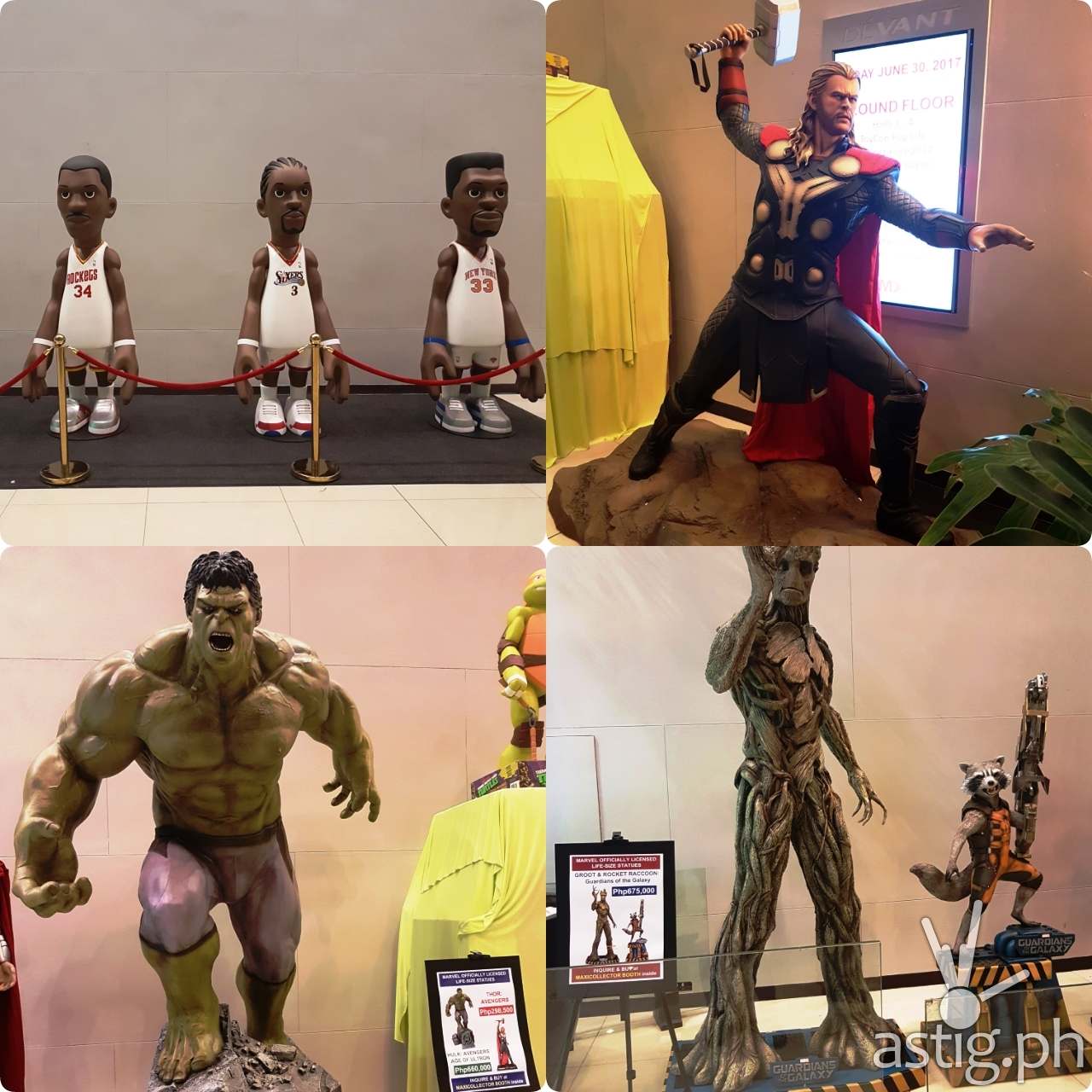 A lot more activities await! You still have time to fulfill and cross off this wish on your bucket list!
For more info, live updates and ticket sales, go to www.toyconph.com and Like their Facebook page at https://www.facebook.com/toyconph/.
See you there!
[zombify_post]