MANILA, Philippines – The emotional confrontation scene between Max (Belle Mariano) and Deib (Donny Pangilinan) under pouring rain took social media by storm as it scored multiple trending topics on Twitter during an episode of "He's Into Her Season 2."
The argument ensued after Deib found out that Max's Uncle Boyet (Janus del Prado) is the prime suspect in the carnapping incident that almost killed Dale (Turs Daza), Deib's older brother.
Donny and Belle admitted in an interview that shooting their confrontation scene was one of the most difficult scenes to do in the series.
"Shooting that scene was no joke. Because it was raining, we can only do one take. We had to practice throwing our lines beforehand because whatever we will say in front of the camera, we can no longer change. We had to make sure the scene was ok," said Donny.
Belle adds, "After seeing and reviewing the whole thing, I can say it was worth it."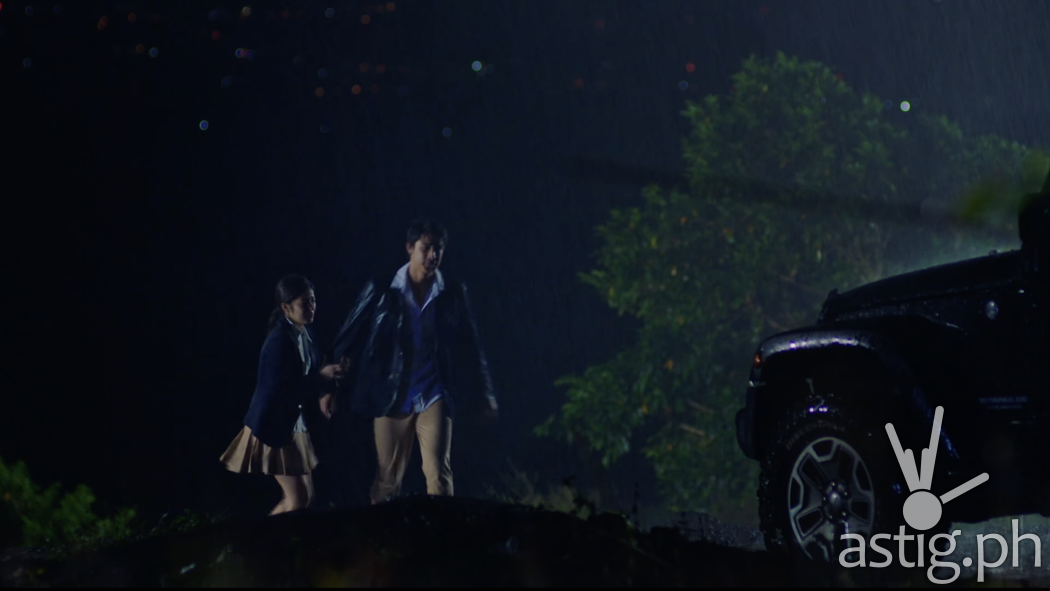 Fans who witnessed the heartbreaking yet sweet episode flooded social media with over 500,000 tweets as HIH2 Break Hearts, #HesIntoHerS2E9, Episode 9, and #DonBelle made the Twitter top trending list.
The much-talked about episode saw both Max and Deib in tears after Deib confronted her for not admitting that she knew all along about her tito being involved in Dale's shooting. Deib feels extremely betrayed by Max, especially since they promised one another that there will be no lies and secrets between them.
Their rift will escalate further since Deib's father is insisting that Max has been fooling him all this time. Despite this, fans were still left feeling 'kilig' after Deib shielded Max from the rain and defended her from bullies.
What will happen to Deib and Max's relationship?
Watch advanced episodes of "He's Into Her Season 2" on the iWantTFC app (iOs and Android) and website (iwanttfc.com) every Wednesday at 8 PM. The series is also available every Sunday on Kapamilya Channel, Kapamilya Online Live, and A2Z.
Viewers can get easy access to iWantTFC's content library with its "watch now, no registration needed" feature. Watch iWantTFC on a larger screen with select devices, including VEWD, ROKU, and Amazon Fire streaming devices, Android TV, select Samsung Smart TV models, Telstra TV (in Australia), and VIDAA in select countries. Additionally, iWantTFC is available via Chromecast and Airplay. Visit https://iwanttfc.com/help#tfc-on-smart-tv for a complete list of compatible devices, sign-in instructions, and account activation.
For updates, like www.facebook.com/iWantTFC and follow @iwanttfc on Twitter and Instagram, and subscribe to www.youtube.com/iWantTFC. For inquiries and concerns about the service, users can also send a message on iWantTFC's Facebook page or e-mail [email protected].