Be part of the exciting new chapter of the Virgin Labfest as the country's unrivaled festival of untried, untested and unstaged plays turns 18, with 12 new plays from both veteran and upcoming playwrights to be staged from June 7 to 25, 2023, at its brand-new home, the Tanghalang Ignacio Gimenez (CCP Blackbox Theater).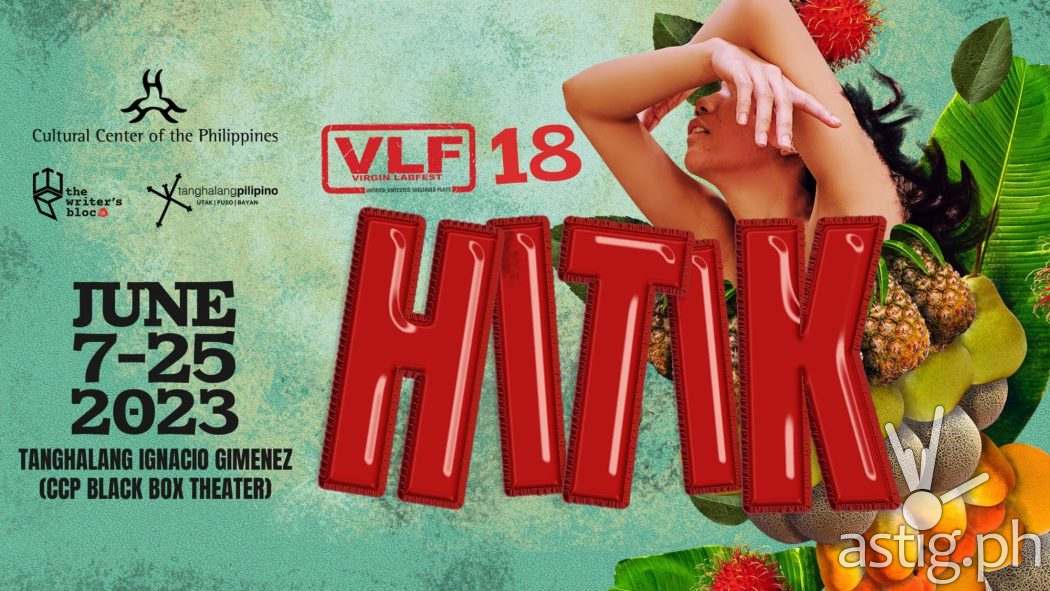 Following the theme "Hitik," the festival is filled to the brim with new and exciting collaborations with veteran and virgin directors, designers and actors. VLF 18 opens the curtains with four thematic sets of new one-act plays – Adulting 101 (Set A), REBELasyon (Set B), Y.O.LO. (Set C) and Muwang (Set D). We also bring back one set of revisited plays (Hinog / Set E), and two sets of staged readings.
Set A: Adulting 101 features: "O" by Raymund Barcelon, to be directed by Missy Maramara; "Regine: The Fairy Gaymother" by Chuck D. Smith collaborating with director Mark Daniel Dalacat, and "10 To Midnight" by playwright Juliene Mendoza and director Sarah Facuri.
Set B: REBELasyon is composed of "Ang Awit ng Dalagang Marmol" by playwright Andrew Estacio and director Nazer Salcedo; "Dominador Gonzales: National Artist" by playwright Dingdong Novenario and director George De Jesus; and "Tuloy Ang Palabas" by playwright Layeta Bucoy and director Tuxqs Rutaquio.
Set C: Y.O.L.O. brings to the stage "Room 209" by playwright Zheg Arban to be directed by Delphine Buencamino; "Hukay" by playwright Ophalain Margaux Serrano and director Melvin Lee; and "Mga Halimaw Rin Kami" by playwright Jules Pamisa and director Tat Soriano.
Plays in Set D: Muwang are: "Hawaii, Here We Come!" by playwright Shenn Apilado, directed by Mark Mirando; "O'Donnell" by playwright Jerry O'Hara and director Issa Manalo Lopez; and "Ang Tuyom" by playwright Marjay Manalastas and director Gio Potes.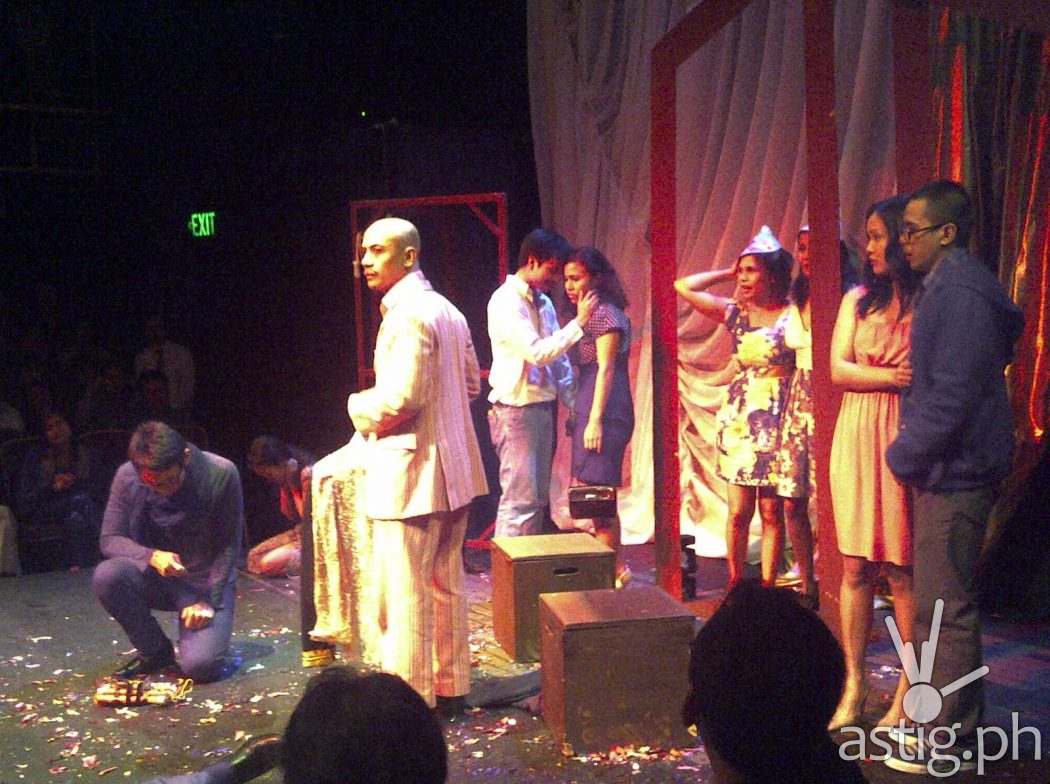 Three plays from the 2022 edition of the theater festival will be revisited in Set E: Hinog, comprised of  "Nay May Dala Akong Pansit" by playwright Juan Ekis and director Karl Jingco; "Punks Not Dead" by playwright Andrew Bonifacio Clete and director Roobak Valle and "Fermata" by playwright Dustin Celestino and director Antonette Go-Yadao.
After three years, the staged readings make a comeback this year, featuring the back-to-basics reading performances of selected scripts from the VLF18 submissions. For Staged Reading Set 1, "My Lover's Presscon" by playwright Ross Manicad and director Katreen Dela Cruz back-to-back with "Kamay Ng Orasan" by playwright Marc Noesis Marquez and director Eljay Castro Deldoc.
Set 2 of Staged Readings features "Sino Ang Pumatay Kay Mr. Masangkay?" by playwright U Z. Eliserio and director Rolando T. Inocencio, and "TBT: Takbo, Batang Tondo" from playwright Mikaella Yoj B. Sanchez and director Chic San Agustin.
Aside from the Staged Readings, there will also be Theater Talks featuring speakers on topics of interest to theater actors, practitioners and enthusiasts and a Playwrights' Fair with young and veteran playwrights speaking about their experiences and writing journeys. The Staged Readings, Theater Talks and Playwrights' Fair will be held at the VLF Lounge at the TIG Basement. These events are free to the public.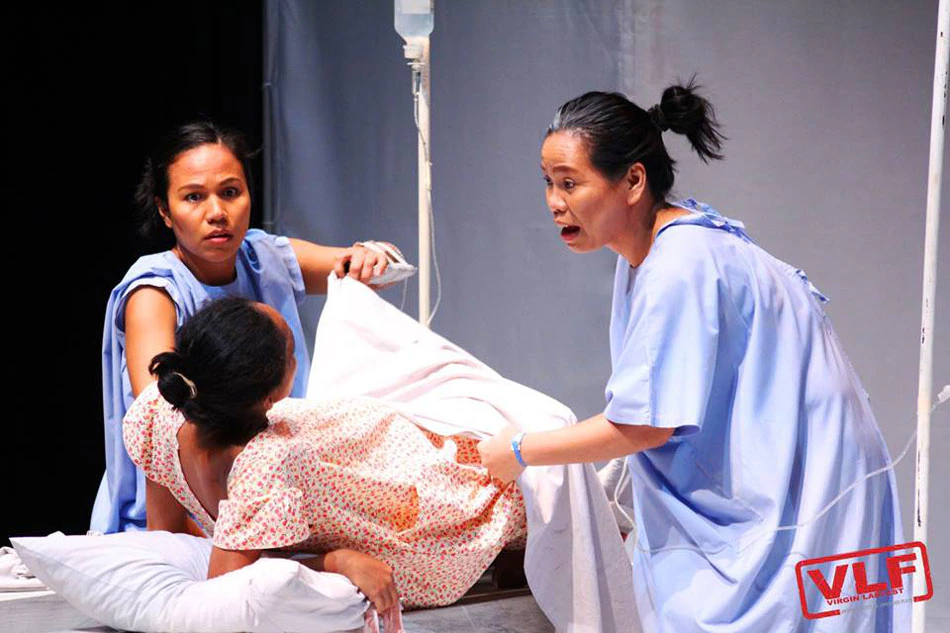 With festival directors Tess Jamias and Marco Viaña, theater fans can expect brave new works overflowing with Filipino sensibilities and creativity. Established in 2005, VLF is a collaborative project of the Cultural Center of the Philippines, The Writer's Bloc and Tanghalang Pilipino.
For tickets and other inquiries, get in touch with the CCP Box Office at [email protected].
Follow the official CCP, VLF, Writer's Bloc and Tanghalang Pilipino social media accounts on Facebook, Twitter, Instagram and Tiktok for more updates.