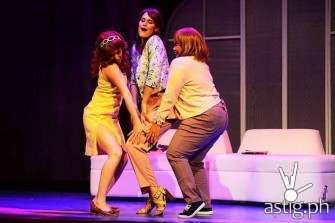 Once upon a time, there were three ladies from the Book Club who wanted to try out something new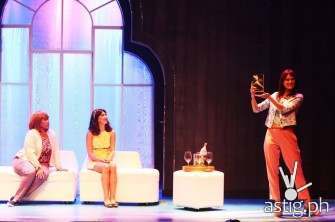 So they decided to read the book "50 Shades of Grey"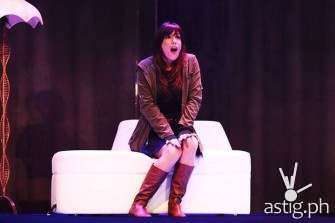 It all started with a girl named Anastasia Steele who works in a hardware store (which you probably know, if you've read the book)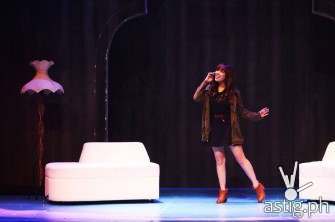 One of the actresses who play her is our very own sweet-faced Karel Marquez. (Trivia: Bangs Garcia got her role in "Ang Panday" because she chose this musical.)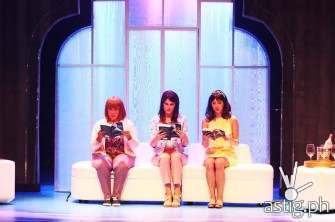 Going back, this very entertaining musical which offers a wide genre of songs is about how the three women interpret what happens between Anna and Mr. Grey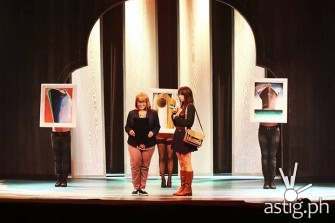 One of those ladies is Bituin Escalante. (TRIVIA: She is not only a strong belter, she comes from a generation of theater artists. Her mom Gigi Escalante and her sister Kalila Aguilos are both veterans of the stage)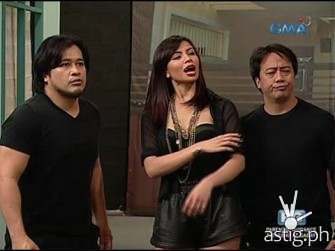 Another Filipino thespian who's part of it is Lorenz Martinez  (TRIVIA: For those who don't usually watch stageplays, you might recognize him from the GMA 7 weekend show "Vampire Ang Daddy Ko". He was also Cris Villonco's empathetic suitor with a cleft palate in "Hari ng Tondo"). He's the dude on the left.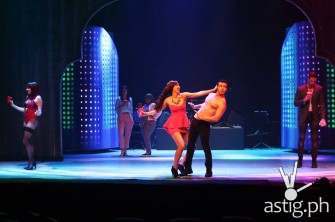 And of course, there's Julz Savard, who looks like Miley Cyrus in her solo production poster. (TRIVIA: This sexy vixen was part of "Ninja Party", a 2015 film by Jim Libiran about highschool sex cliques)
Want to know…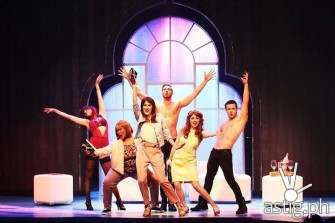 …HOW MUCH…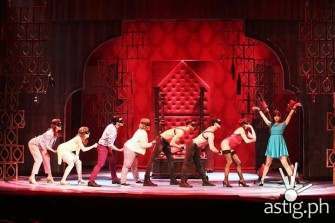 …CAN YOU…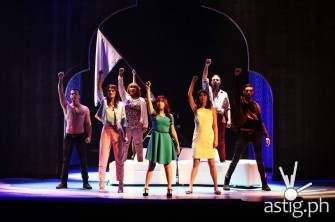 TAKE?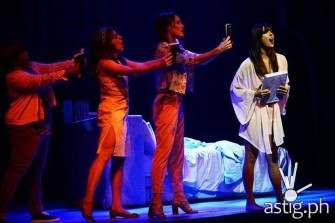 Then don't restrain yourself. Surrender to 50 Shades today! Now playing in RCBC Plaza. EXTENDED until MARCH 20!
***Authors note: Pictures are all from the production team save for the GMA show screen capture