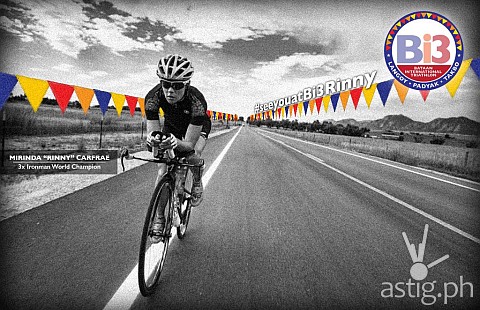 To all triathletes out there! Awesome news from the organizing committee of Bi3 that  Ironman champ Mirinda "Rinny" Carfrae will be joining the 2015 Bataan International Triathlon (Bi3) this November 28-29, 2015 . It's public knowledge that she is one of the best runners, if not the best in triahtlon.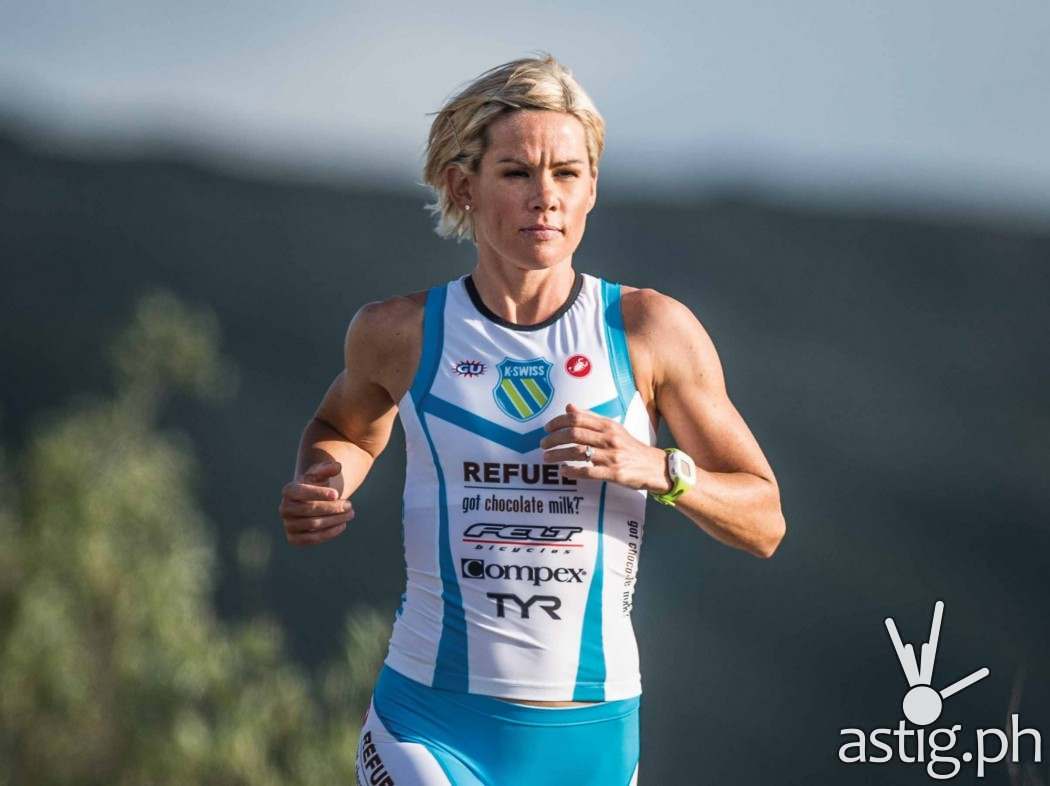 Rinny started making a name in triathlon by bagging two consecutive silver medals at the ITU Triathlon World Championships in 2002 and 2003, representing Australia. She then moved on to race longer distance in 2004, winning at the Nice Long Course Triathlon, and a silver medal at the ITU Long Course World Championship in 2005. To date, she has won 20 half iron-distance events. On her first attempt at Ironman Kona, she finished second. She won her first Ironman World Championship the year after (2010) and clinched the title again in 2013 and 2014.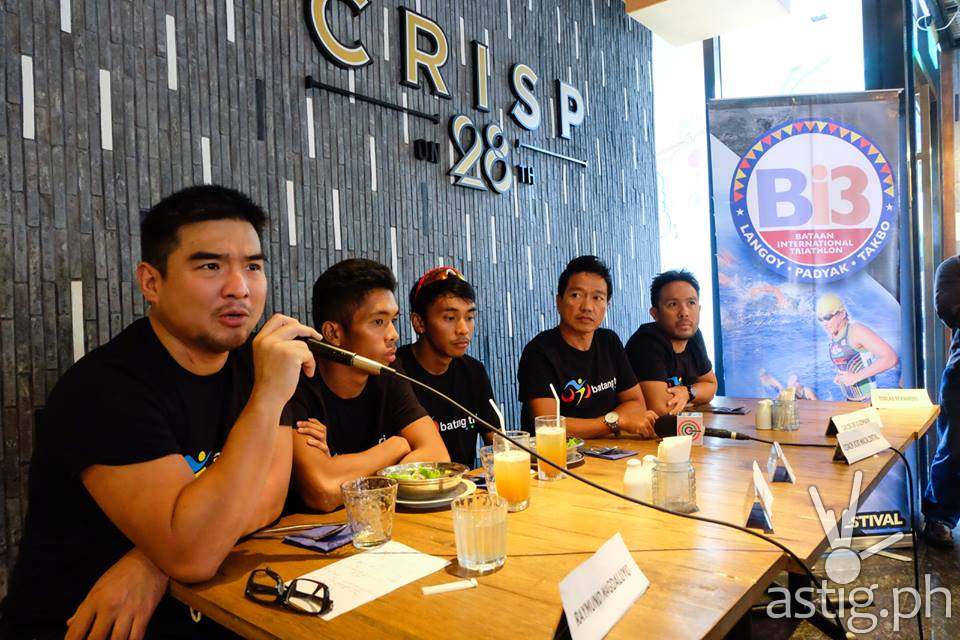 Raymund Magdaluyo of the Seafood Island Chain further shared that Bi3 has no elite category, Rinny will be sharing the start line with, and racing among the age groupers as an equal. Aside from competing in Bi3 and inspiring the local triathlon community, Rinny will be in the Philippines for another noble cause, to help launch the Batang Tri Grassroots Program initiative of the Seafood Island chain of restaurants.
According to Ias Bernardo, marketing manager of F&F International Events Group, Inc., the organizer of Bi3, Rinny welcomes the opportunity to be a part of this endeavor since it's in line with her advocacy, and what she's been doing already—she's an ambassador of a charity program that provides bicycles to students, healthcare workers and entrepreneurs in Africa.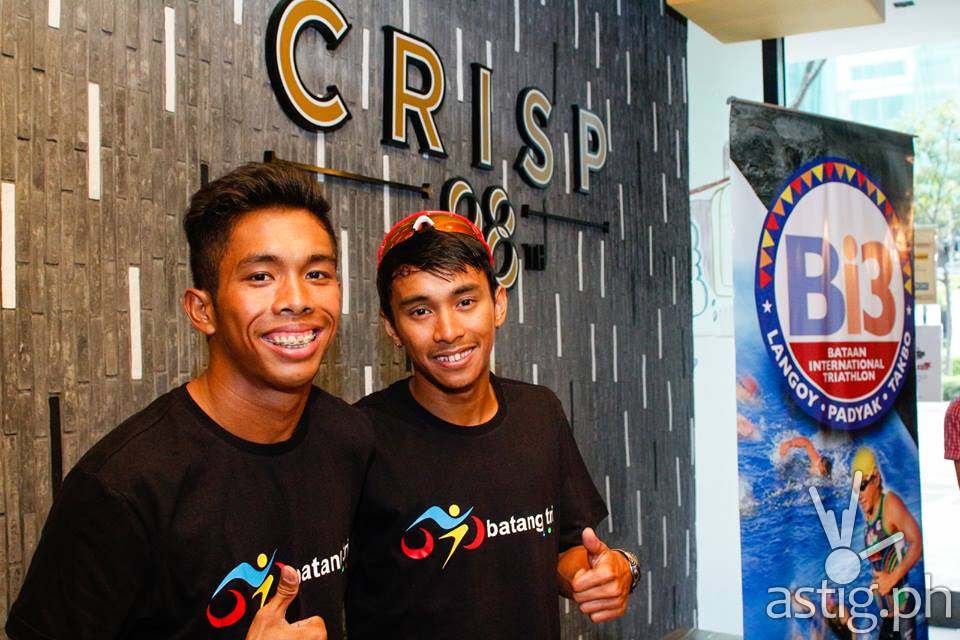 The Batang Tri Grassroots Program aims to introduce multisports to local teens as a healthy lifestyle, which can serve as an avenue to combat poverty. It's an alternative lifestyle to help our kids become more productive and to keep them away from vices, says Bernardo. Part of the Batang Tri initiative is to provide bikes and training programs to these kids.
Elite triathletes Deo Timbol and consistent podiumer John Leerams "Rambo" Chicano are such endearing examples of how it was like to be just kids who dreamt to make it big in the sport they love doing.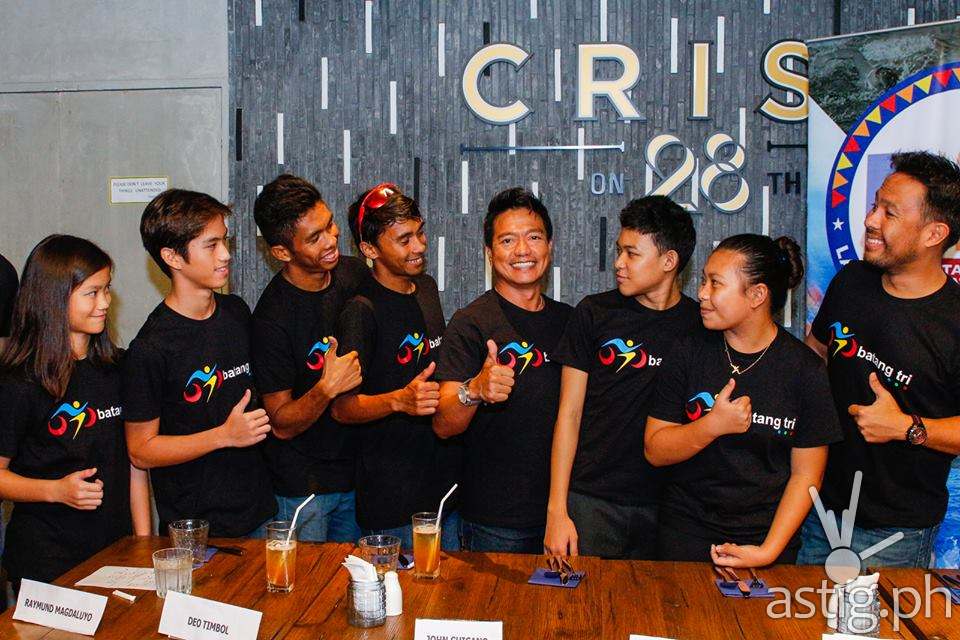 Spearheaded  by Coach Jojo Macalintal, he is one of the prime movers and coach of the team. The selection process of the kids to be trained also goes through Melvin Fausto. This is a way by Coach JoMac of paying forward all the blessings that he has been receiving.  Congrats and God bless you more!
Things are looking up great to #BatangTRI and the Bi3. Registration is still ongoing.  Like and follow them here in Facebook via https://www.facebook.com/BataanInterTri?fref=ts for more updates.