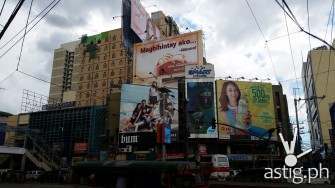 Apparently, this billboard caught my attention.
I saw this billboard along Morayta-Lerma area and I was wondering on so many things – who is Manuel? Who's he waiting for? Why did he make such a huge announcement along the University belt and what's with the given date and place posted at the billboard?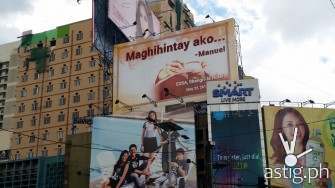 May 22, 2015. EDSA Shangri-La Hotel. These are the only clues given at the poster and nothing more. I think this is such a teaser for all of us to know the existence of this certain Manuel and this mystery person that he is waiting for.
Maybe this is a declaration of love, or maybe a proposal, or a flashmob wedding? 😀 The venue itself is great for events, so I guess this announcement/proposal/or whatever is something that's gonna be a huge deal for him.
Any thoughts about what Manuel's up to on May 22? Share your thoughts!