PHILIPPINES – In the finale of The Apartment: Celebrity Edition, frontrunner Xiao Wang bagged the competition winning the USD 100,000 for her charities – Locks of Love, Americans for the Arts, World Wildlife Fund and Life Home Project Foundation.
The road to the finals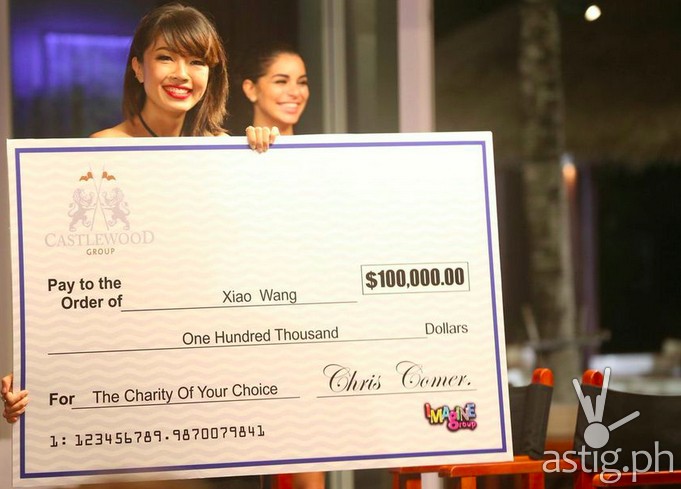 New York – based jewelry designer, model and actress, Xiao Wang, along with 11 other celebrities from all over the globe came together for the fourth season of The Apartment for the chance to win USD 100,000 for a charity of their choice. For the first 7 episodes, the pool of celebrities had to design villas courtesy of the Castlewood Group. The competition heated up with the cast members getting booted out of the show one-by-one. The eighth episode was a yacht challenge where the final four were selected. Along with Wang, Ryan Star, Rima Fakih and Paula Taylor went on to the final challenge.
No goodbyes
The ninth episode left people hanging on who were the final two. The finale began with the announcement of Wang and Fakih making it into the final two. They were tasked to project management the renovation of the Life Home Project Foundation facility, which included two dormitories, an art room, a library, a media room and a garden, all within 64 hours. Despite being eliminated, Star and Taylor were asked back to help out along with the volunteers from the Castlewood Group, Dulux, The Apartment handymen, and The Apartment alums, Yvette King from Design Your Destiny Edition and Clarissa Rae from Style Edition. In the final episode, you will also see judges Jeremy Rowe, Jamie Durie and Andrea Savage, and founder of Imagine Group, Riaz Mehta helping out the teams.
The charities
At the end of the day, Wang emerged victorious with her impeccable and meticulous designs that have amazed the judges week after week. She initially chose to split the prize money among 3 charities – Locks of Love, Americans for the Arts and World Wildlife Fund. After going through the final challenge, she decided to give a portion of the prize with Life Home Project Foundation.