PHILIPPINES – Introducing the latest in the line of Xiaomi's flagship devices, the Xiaomi 12T. With its custom-built MediaTek Dimensity 8100–Ultra processor, this device promises a powerful performance, packed with incredible features, and best–in–class power efficiency.
Whether it's for creating pro–level cinematography or for a smooth gaming experience, the Xiaomi 12T will make every moment unique and memorable.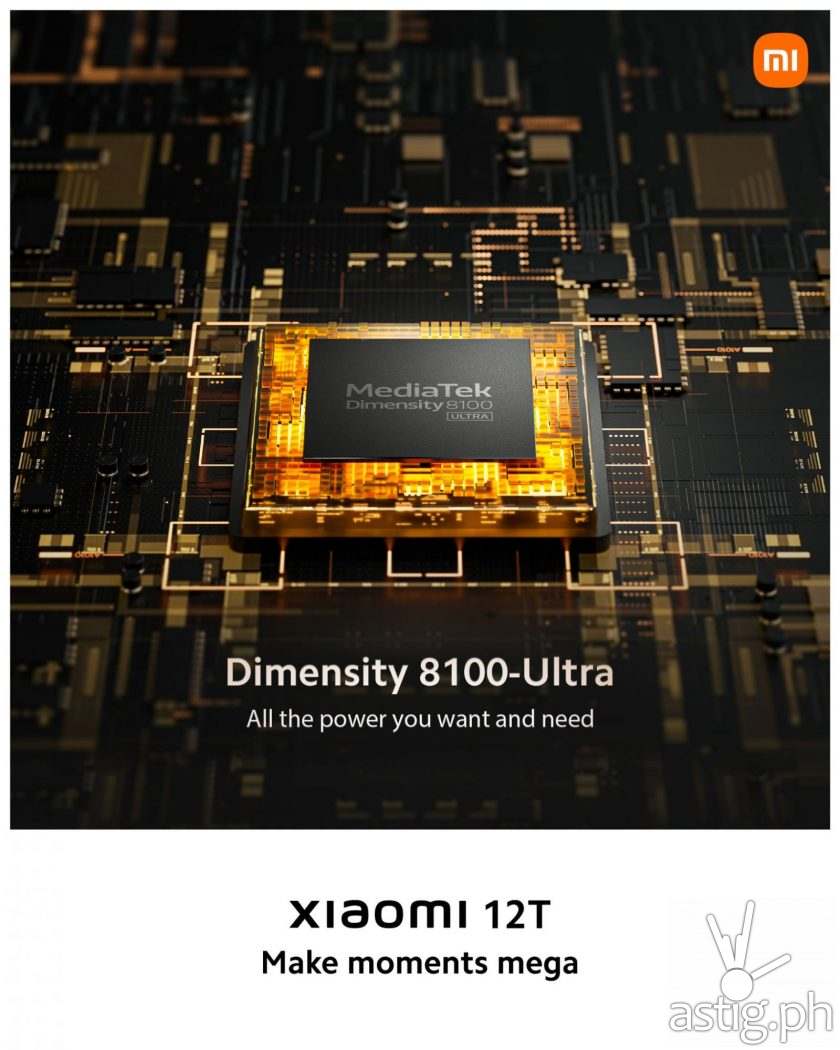 Here are 4 ways you can make moments mega with the Xiaomi 12T:
1. Clear and crisp imaging
Dimensity 8100-Ultra's ISP can process up to 5 gigapixels per second, delivering high-quality imaging in videos and photos captured, even in low light conditions. The Dimensity 8100-Ultra has been customized by Xiaomi through the Dimensity Open Resource Architecture program.
Using the program, Xiaomi has created its unique powerful night time software features — Night mode and Ultra Night Video – that exclusively uses the AI-NR feature to create a new level of camera experiences. This enables the Xiaomi 12T to perform better even in critical low light conditions.
2. Faster and more efficient for the ultimate experience
MediaTek Dimensity 8100-Ultra is built on the 5nm TSMC manufacturing process. It comes fully upgraded with an all-new GPU structure , increasing performance and power efficiency by up to 30% compared to its predecessor, as well as clock, cache, and storage speeds, leading to a much faster user experience.
3. Mega viewing experience with colorful details
MiraVision 780 enables Xiaomi 12T with CrystalRes AMOLED display with up to 120Hz refresh rates, ensuring a flagship-grade resolution with a 25% speed upgrade over its previous generation, the Dimensity 1200.
4. Powerful connectivity
The Dimensity 8100-Ultra supports the latest 3GPP Release 16 5G features, which provide 2X DL compared to Release 15. With better design, it includes a 5G modem fully integrated into the 5nm chip, and unique enhancements like MediaTek 5G UltraSave technology, giving up to 40% of power saving for 5G downloading and comes with longer battery life, compared to other chipsets in the market.
Xiaomi 12T price, availability (Philippines)
In the Philippines, the Xiaomi 12T will come in one storage variant of 8GB+256GB. It will be available for purchase at its standard retail price of PHP 26,999.