Yaki Yaki PH is now opening their doors to franchise. As they invite everyone to have a taste of their authentic Japanese Takoyaki and Yakisoba. Located behind Vista Mall at Taguig City, they're the ones who created the first concept of "Takoyaki-and-Yakisoba-in-one serving" here in the Philippines. And surely, Japanese food fans will surely enjoy this combo.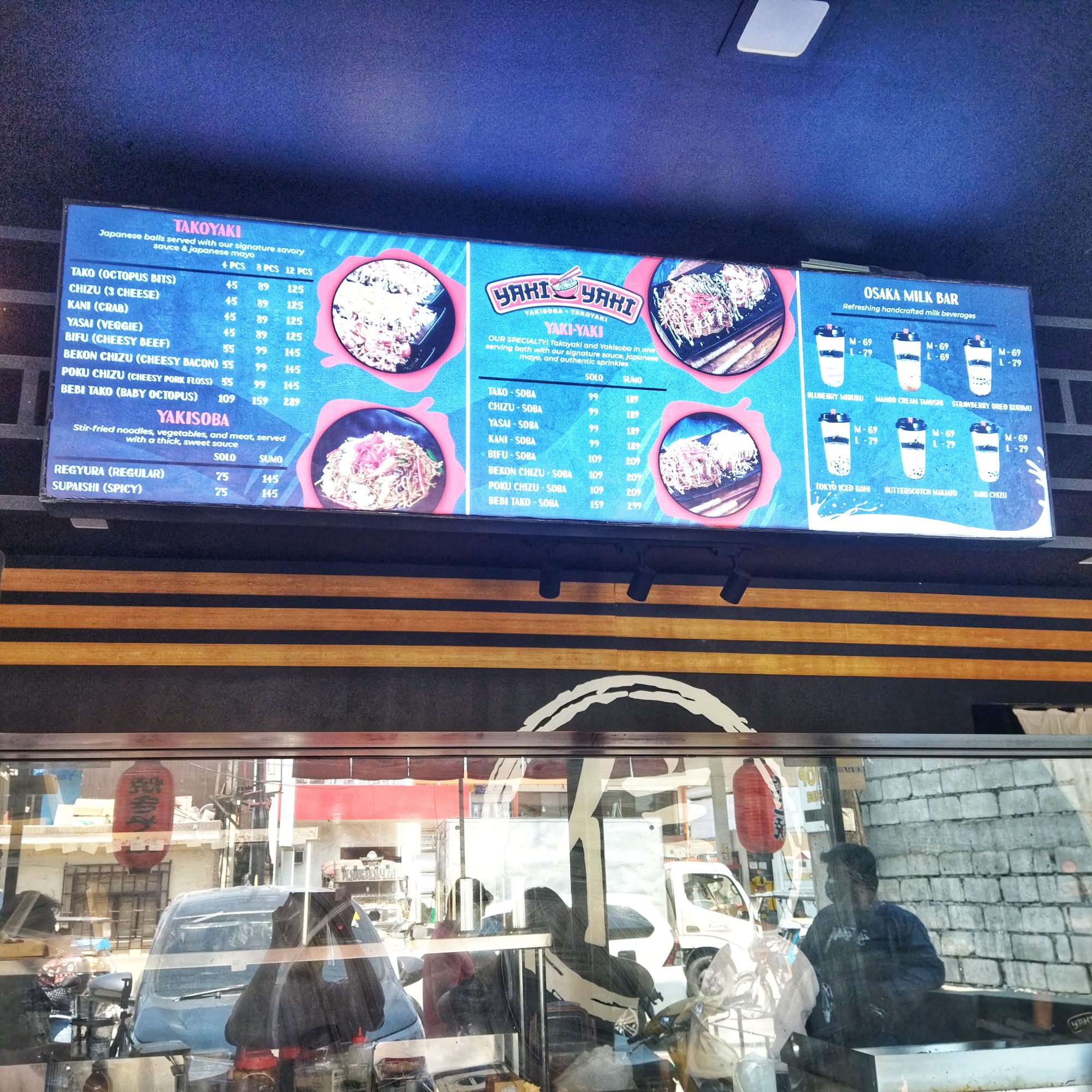 The takoyaki variants are consists of their signature savory sauce and Japanese mayo, it is taste like you're in an authentic Japanese restaurant. The texture of their takoyaki batter is soft and rightly cooked as well, you will not feel any "umay" feel while eating it.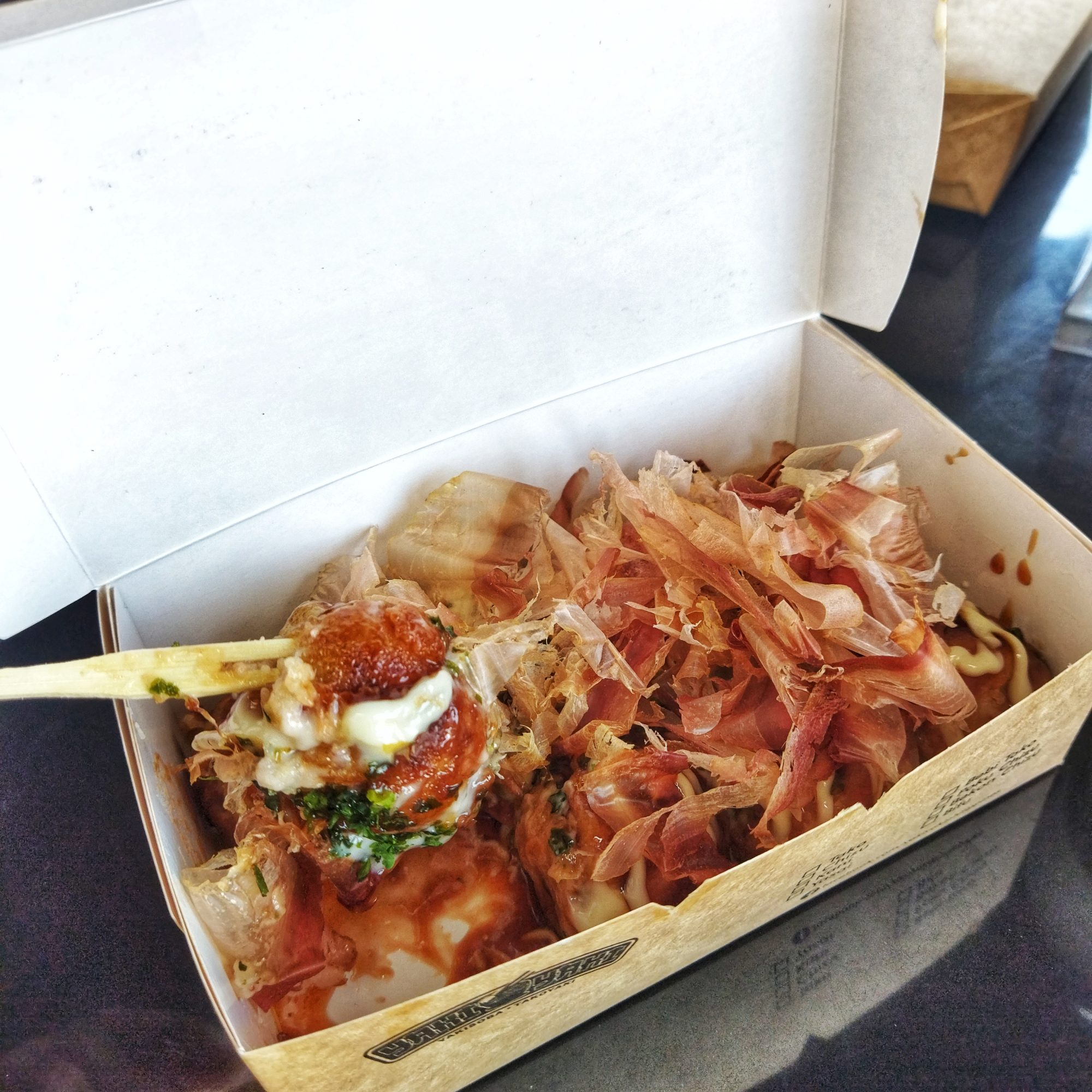 They also serve freshly-cooked yakisoba and it is indeed good to share with your family and friends. Consists of various flavors and authentic recipe from Dotonbori in Osaka, Japan, this yakisoba will take you to a different level of Japan flavors.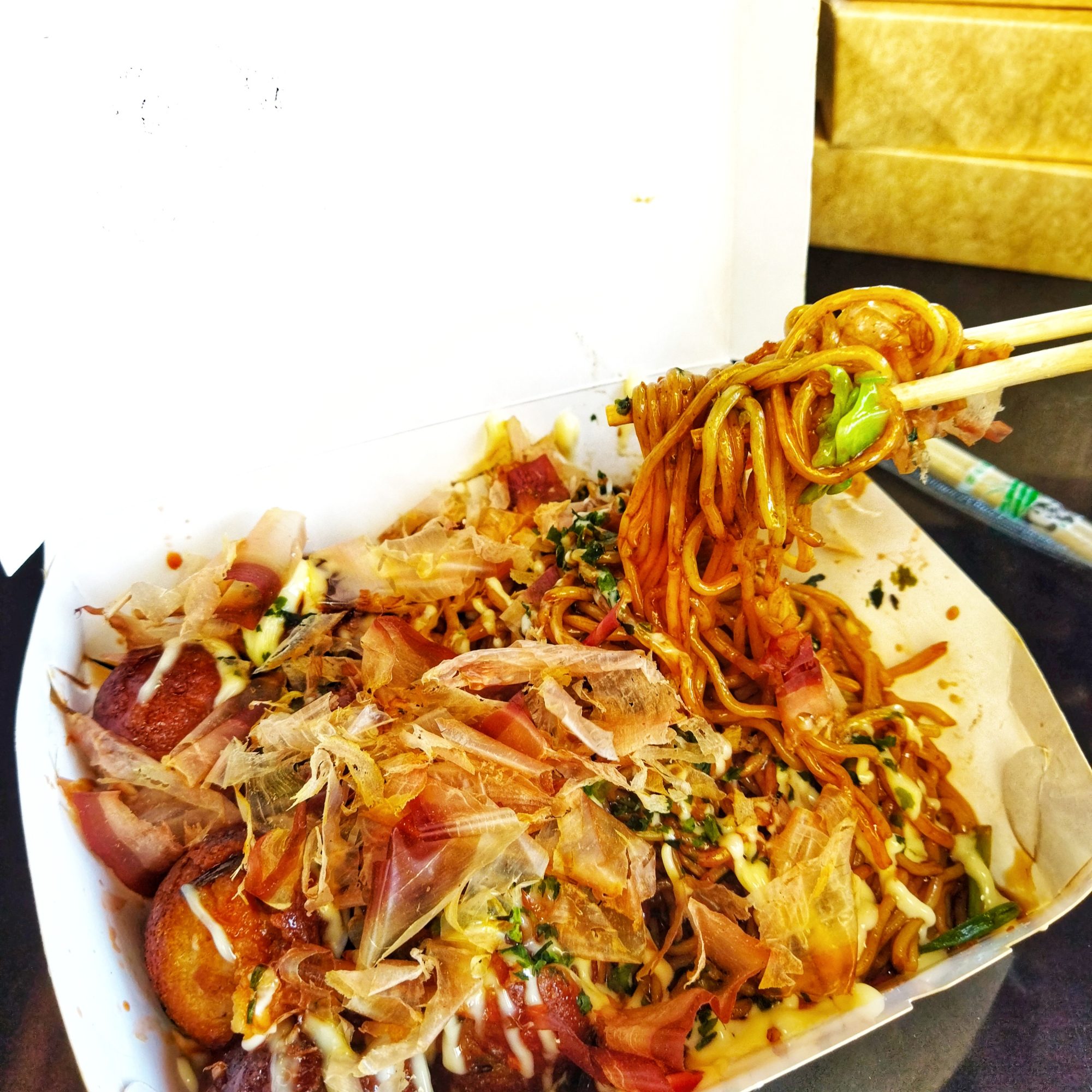 Plus, if you're tired of milk teas, you can always order from their Osaka Milk Bar beverages. Every cup of their refreshing handcrafted milk drinks are good combination to their Takoyaki and Yakisoba, you no longer need a dessert for every meal.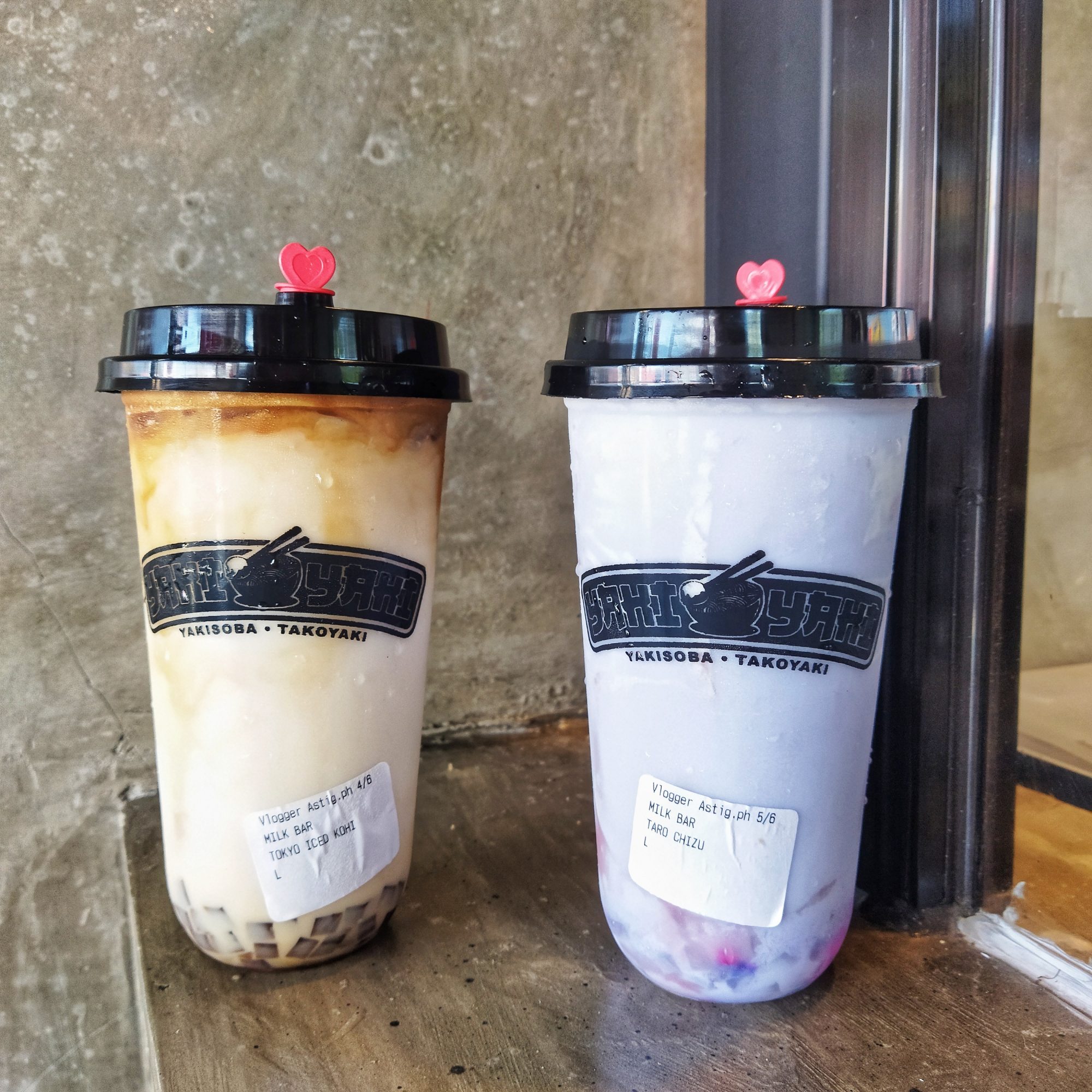 And good news, Yaki Yaki is now open for franchise! For 550k all in, you can have the inclusion of the following: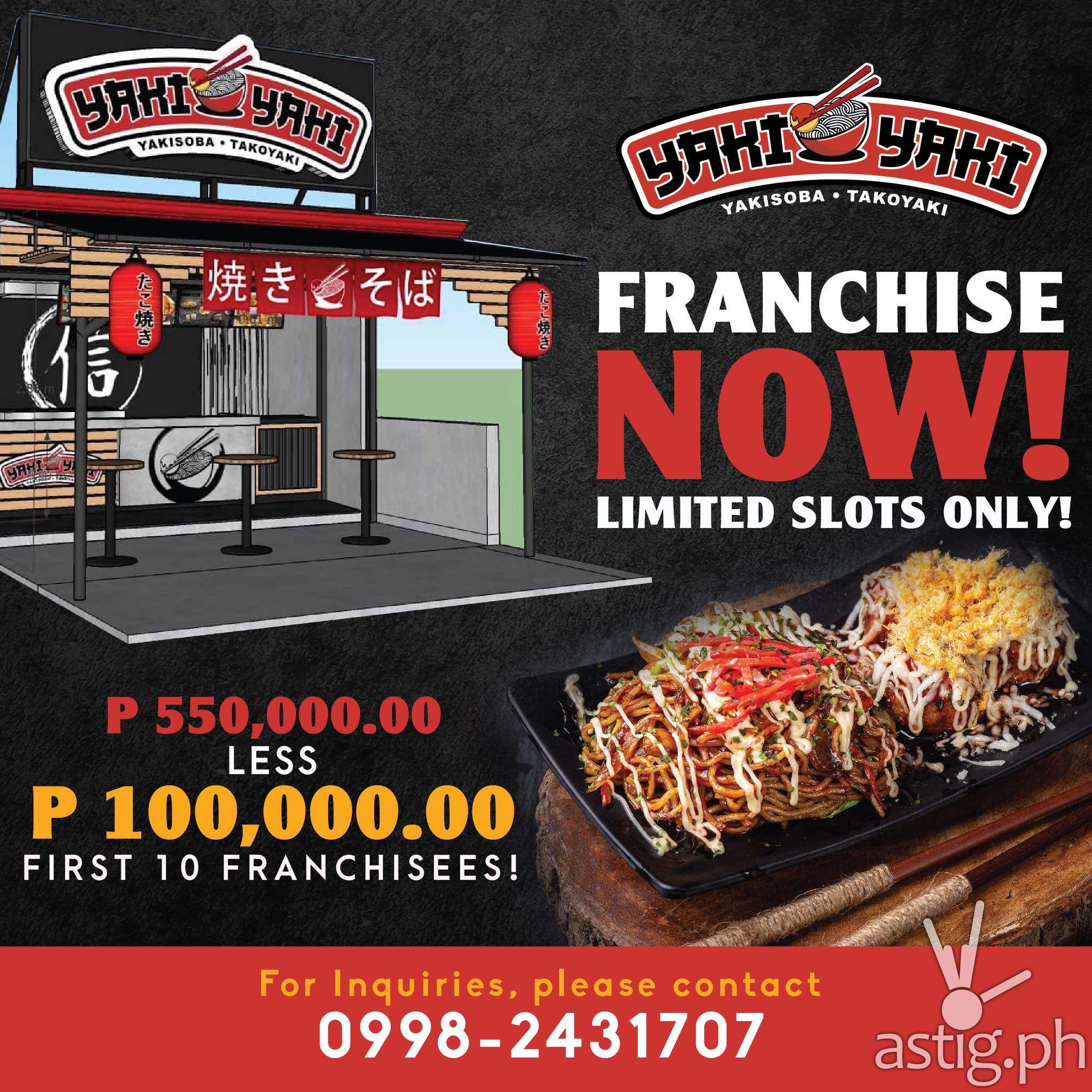 Franchise Fee
Use of Trademark Construction
Operations & Marketing Support,
Equipment and initial stocks
Opening Assistance.
Plus, less 100k will be given to the first 10 franchisees, making it cost for P450k. For more information please call our Franchise Hotline at 0998-2431707 or send them an email at [email protected] 
.