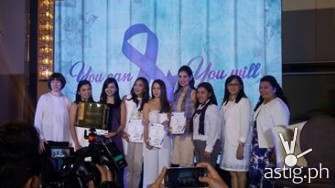 In commemoration of Cervical Cancer Awareness Month, research-based pharmaceutical company GlaxoSmithKline (GSK) furthers its advocacy to increase cervical cancer awareness efforts with the Power Over Cervical Cancer with its "You Can &You Will" campaign.
The campaign aims to encourage Filipinas to realize that they have the power to protect themselves and their dreams—simply by consulting their doctors and asking about ways to prevent cervical cancer.  Andi Manzano and her mom shared how their family cope after learning that her mother tested positive for the disease.  Doctor experts in the field and celebrity advocate Abby Arenas were also invited to give insights on the importance of going for cervical cancer screening and vaccination.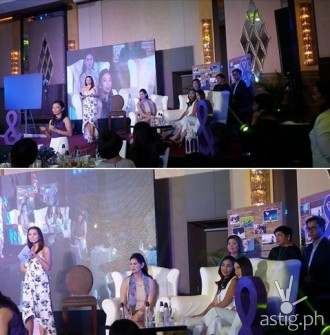 Cervical cancer continues to be a major threatfor Filipino women.  It is the second leading cause of cancer deaths among Filipinas. It is alarming that two in three Filipinas diagnosed with cervical cancer may die within five years. While Filipinas are known to be caring and selfless for others, they tend to dismiss concerns about themselves. Hence, those who have contracted cervical cancer are usually diagnosed at a late stage, when the chances of recovery are slim.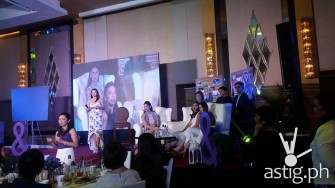 "An ounce of prevention is better than a pound of cure. Getting cancer may be a distant concept for women who are well and at their prime, but they should be aware that even the healthiest can be at risk," says, Dr. Leah Manio, GSK Medical Affairs Manager.
In the Philippines, it is estimated that the financial cost of preventing cervical cancer through screening and vaccination could be 20 times more affordablethan the cost of treatment ," she adds. "The power to protect yourself from cervical cancer is in your hands, and NOW is the best time to consult with your physician and have yourself screened," Dr. Manio stated.
GSK remains true to its commitment of increasing access to preventive healthcare through its initiatives to improve access to information through its disease awareness efforts.
To know more about cervical cancer, visit the Power Over Cervical Cancer Page on Facebook (www.facebook.com/POCCPh) and the Pangarap Mo, Protektado page on Youtube (www.youtube.com/ProteksyonPortal) containing information and short films conveying how protecting oneself against vaccine-preventable diseases is one important step in the achievement of one's dreams.