On August 19, ASUS will be revealing the Zenfone 4 Selfie to the public. For some reason, ASUS skipped the Selfie when they released the Zenfone 3 last year, and we were wondering if it will ever be back.
The first Zenfone Selfie was released in June 2015, and after two years of waiting we are excited, yet our expectations are also much higher.
BUY: ASUS Zenfone 4 Selfie (Lazada)
ASUS is releasing two variants – The Zenfone 4 Selfie and more powerful Zenfone 4 Selfie Pro. Both devices come with dual front-facing cameras – 20MP + 8MP for the former, and 24MP + 5MP for the latter.
Here are our first impressions after spending a day with the Zenfone 4 Selfie.
Hardware design, audio, and display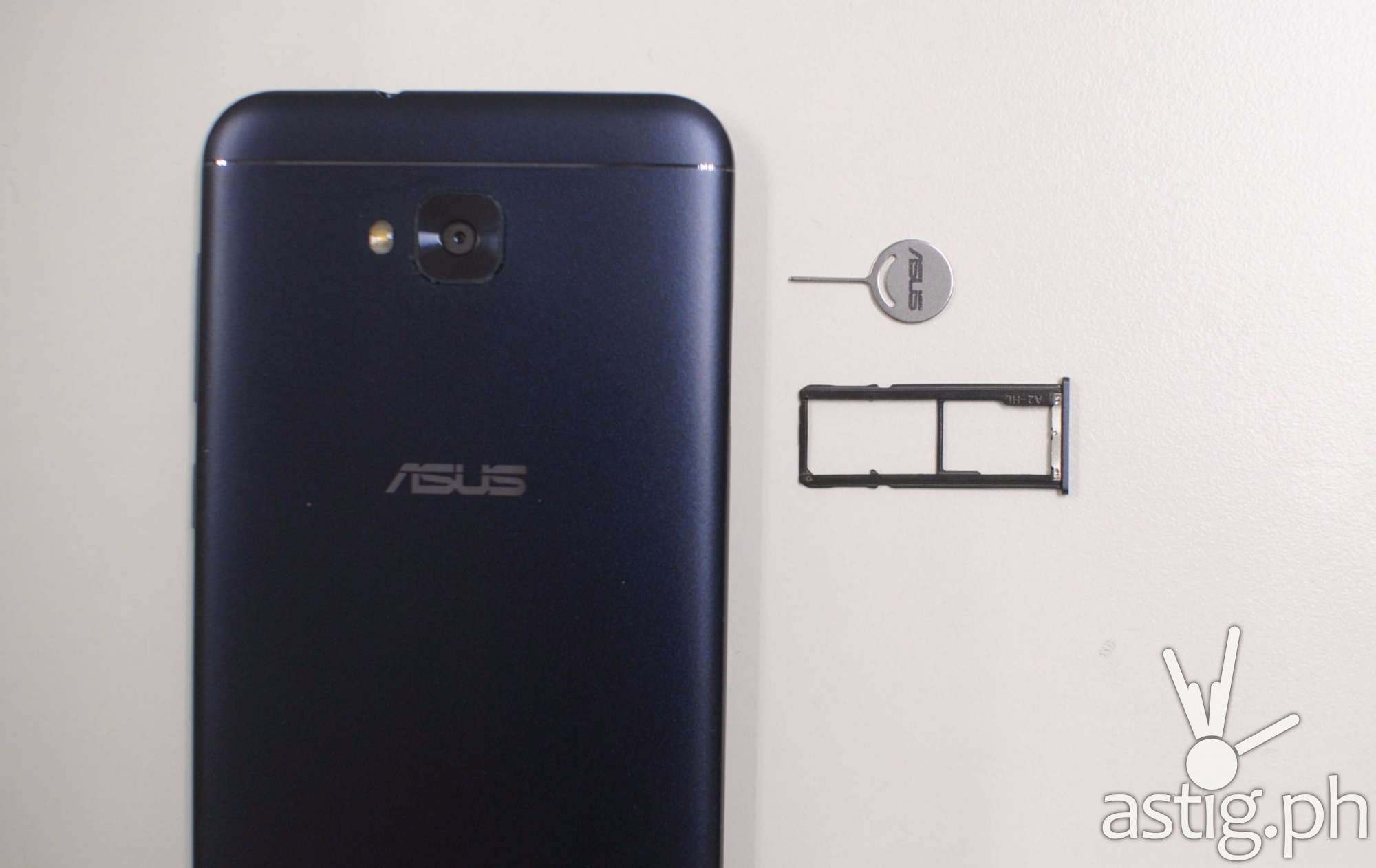 Five minutes with the Zenfone 4 Selfie and we already know it is a solid product. It follows the same design language as the Zenfone 3 – 2.5d screen and an all-metal unibody that just feels good and naturally smooth when held.
Strengths:
Finally, a dedicated MicroSD slot that can work in parallel with two SIM cards (no more dual-functioning SIM slots)
Dual bottom-firing speakers resulting in louder sound and better dynamic range
Solid home button that dual-functions as a fingerprint scanner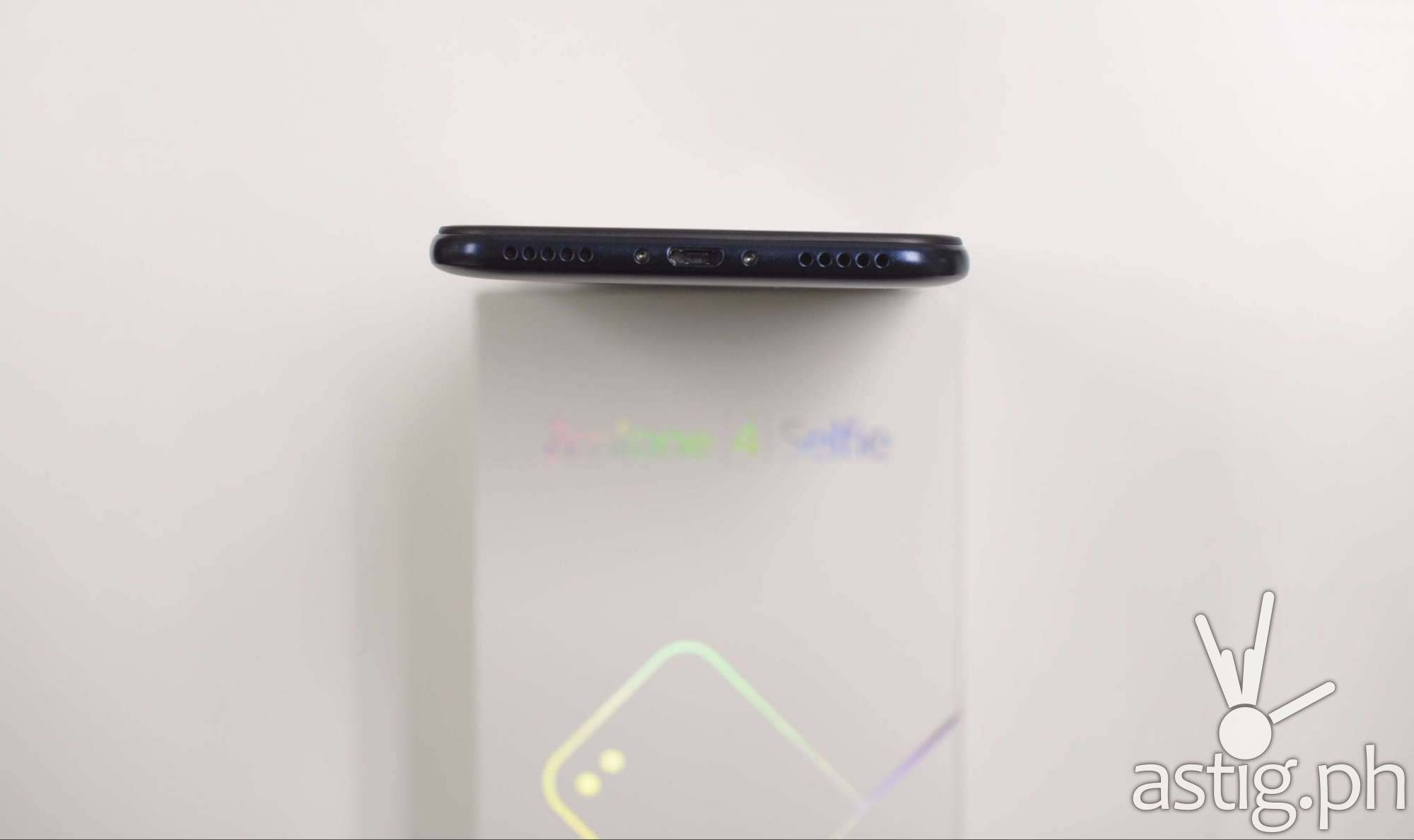 Weaknesses:
Uses non-reversible MicroUSB instead of USB Type-C
Large top and bottom bevel, making the front face look a little dated. Though still well designed, it is not as eye-catching as bezel-less screens.
Would have wanted something better than a 5.5-inch IPS screen at 1280 x 720 resolution
Software and performance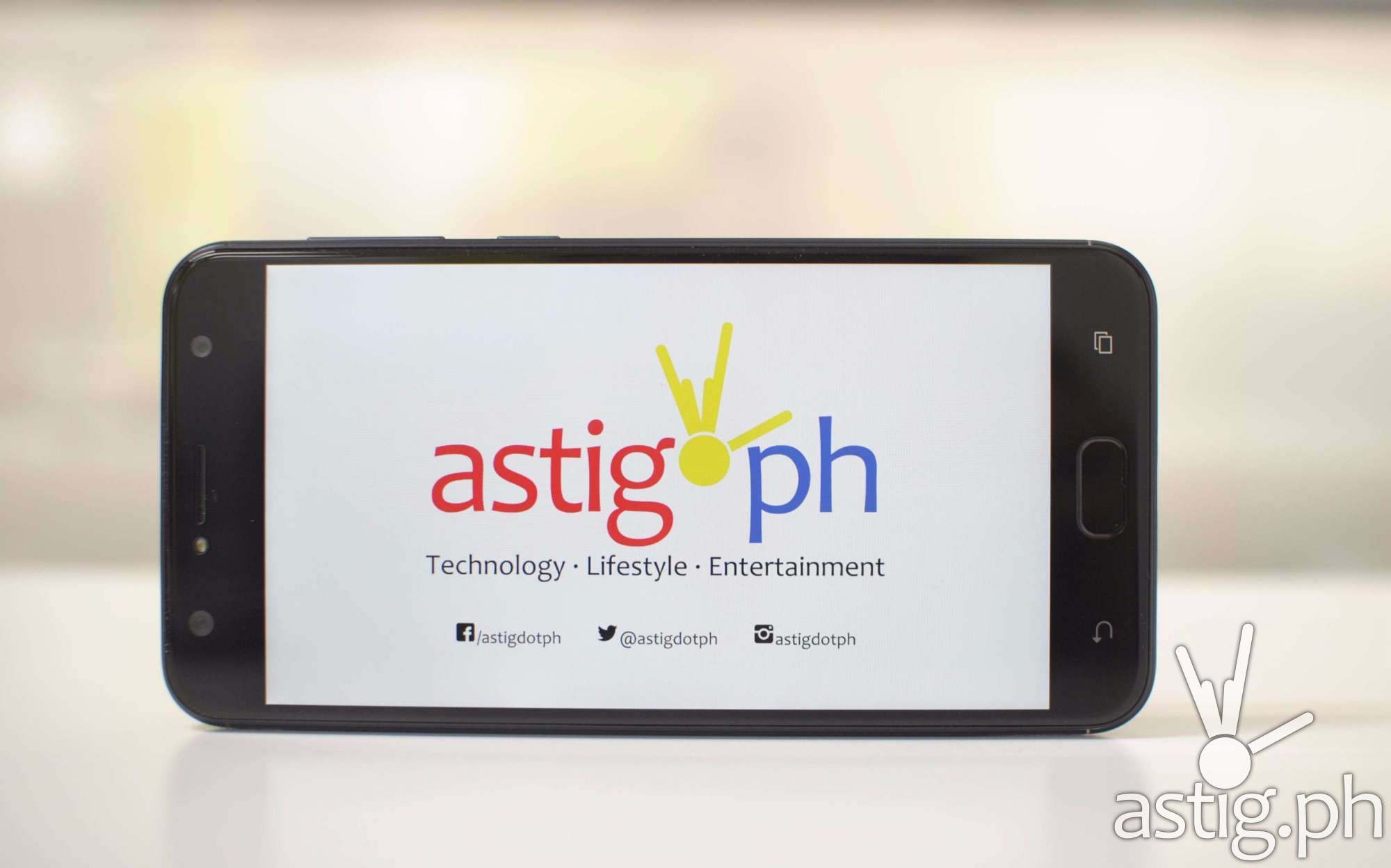 Zenfone 4 Selfie sports a new set of icons and a slightly modified layout. We are delighted to see that ASUS has reduced the amount of pre-installed applications – finally no more Zentalk, Laser Ruler, Photo Collage, or MiniMovie that will only get uninstalled. Duo is pre-installed for some reason though.
Strengths:
Comes prepacked with Android O and most stock Google Apps
Minimal bloatware
ZenUI 4.0 sports a fresh, clean interface
Weaknesses:
The device feels sluggish overall. We had the same issue with the first Zenfone Selfie.
Had to restart after inserting a new SIM to enable mobile data
Camera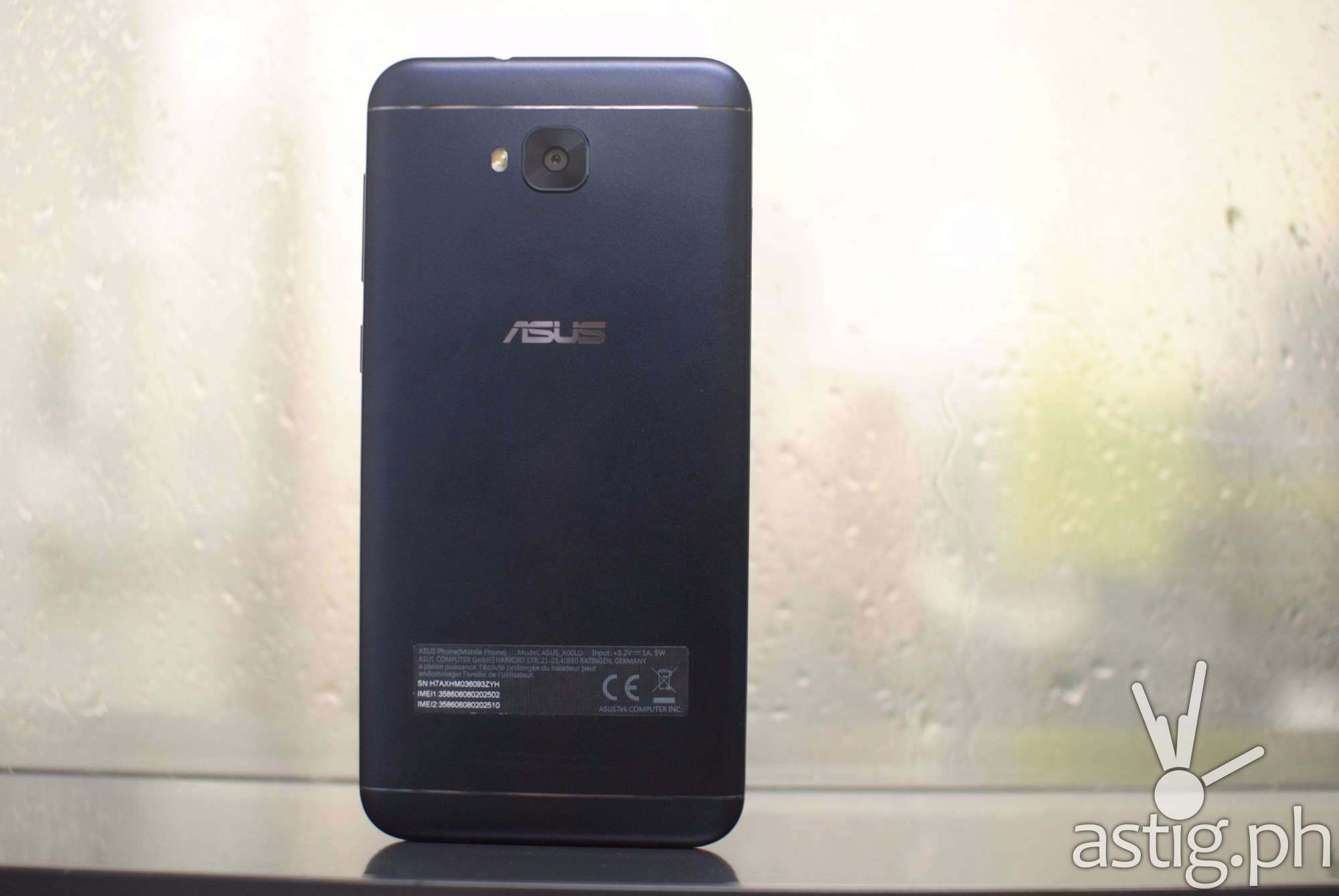 Single 16MP rear facing camera shoots decent photos. Two front facing cameras take photos at 20MP (zoom) and 8MP (wide angle), respectively. The wide angle camera struggles in artificial lighting conditions so you are going to end using the front-facing flash a lot when you are indoors. Focusing speed is decent.
The camera interface has been revamped and a lot of the options from the previous releases are no longer there, which is a good thing since this allows the developers to focus on the essential shooting modes.
Strengths:
120-degree wide angle lens takes in a lot of detail
Live HDR mode
Weaknesses:
No RAW support
No option to adjust or turn off enhancements (saturation, sharpness, etc)
Software depth of field effect (portrait mode) is purely software-driven and the results are not very consistent
No 4K video recording, maximum resolution is 1920 x 1080 @ 30 FPS
No OIS (optical image stabilization)
It sometimes takes a while for the device to save photos and videos to the system
Wide-angle camera can only take 8MP photos
Verdict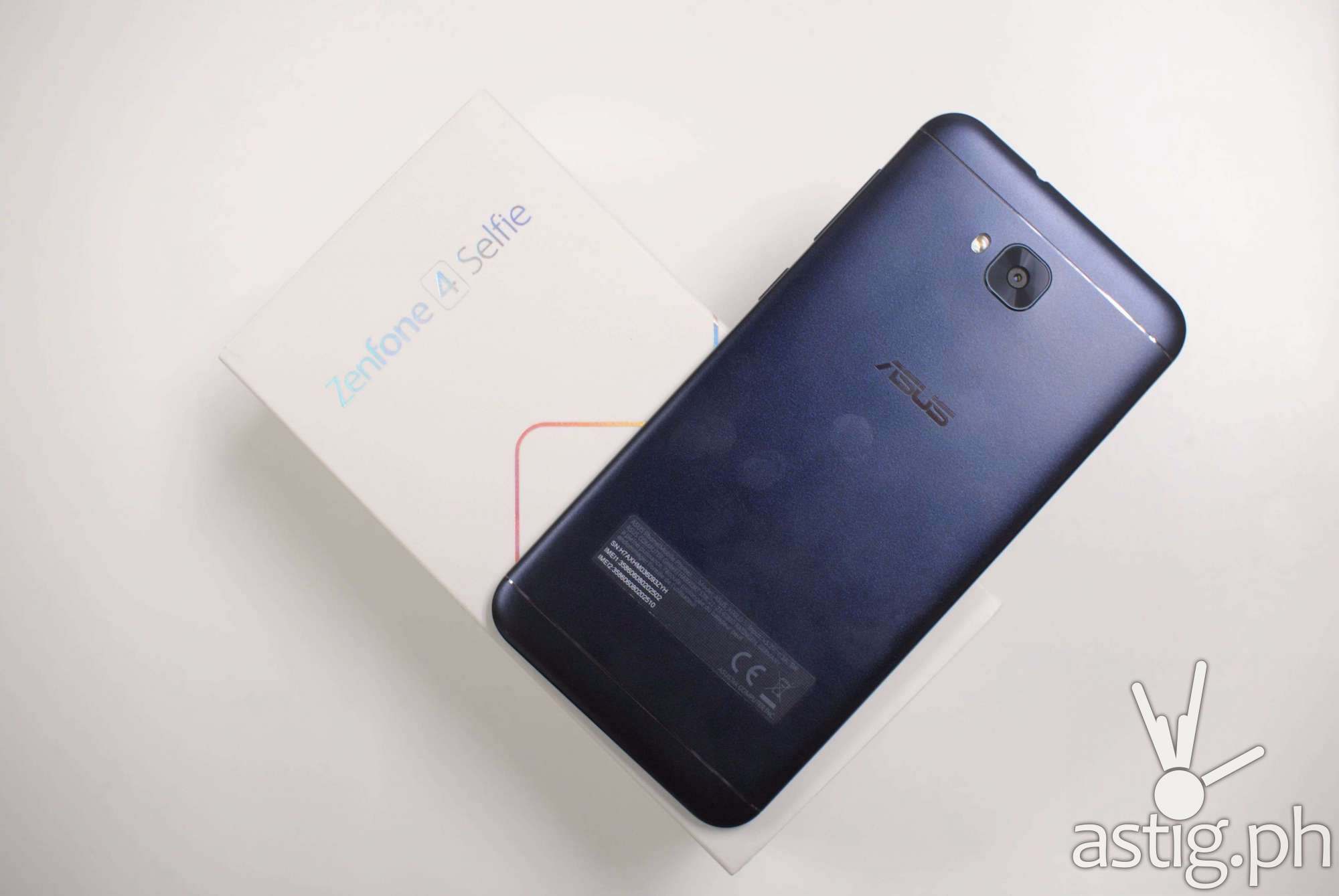 Overall, the Zenfone 4 Selfie is a decent entry-level smartphone that takes decent selfies in ample lighting conditions. The wide-angle selfies are really fun and exciting, as long as there is enough lighting. Hopefully, future updates will speed up the system and improve overall performance.
ASUS has not yet released the official price for the Zenfone 4 Selfie and Zenfone Selfie Pro. The Zenfone 4 Selfie is expected to retail at around $279 or Php 14,000. The Zenfone 4 Selfie Pro is expected to retail at $379 or Php 19,000.
ASUS Zenfone 4 Selfie (ZD553KL) technical specifications
SIM: Dual SIM (Nano-SIM, dual stand-by)
Display: 5.5″ IPS LCD, 720 x 1280 pixels
OS: Android 7.0 (Nougat)
Chipset: Qualcomm MSM8937 Snapdragon 430
CPU: Octa-core 1.4 GHz Cortex-A53
GPU: Adreno 505
Memory: 4 GB RAM
Storage: 64GB ROM
Expansion: microSD, up to 256 GB (dedicated slot)
Primary Camera: Primary 16 MP, autofocus, dual-LED (dual tone) flash
Secondary Camera: Dual 20 MP + 8 MP, LED flash
Battery: 3000 mAh non-removable
Connectivity and features: fingerprint sensor, 3.5mm jack, microUSB 2.0
ASUS Zenfone 4 Selfie Pro (ZD553KL) technical specifications
SIM: Dual SIM (Nano-SIM, dual stand-by)
Display: 5.5″ IPS LCD, 1920 x 1280 pixels
OS: Android 7.0 (Nougat)
Chipset: Qualcomm MSM8953 Snapdragon 625
CPU: Octa-core 2.0 GHz Cortex-A53
GPU: Adreno 506
Memory: 4 GB RAM
Storage: 64GB ROM
Expansion: microSD, up to 256 GB (dedicated slot)
Primary Camera: Primary 16 MP, autofocus, dual-LED (dual tone) flash
Secondary Camera: Dual 24 MP + 5 MP, LED flash
Battery: 3000 mAh non-removable
Connectivity and features: fingerprint sensor, 3.5mm jack, microUSB 2.0
ASUS Zenfone 4 Selfie photo gallery