The Zenfone 5 made waves at MWC this year, and with good reason – it was the first Android smartphone to be launched with a notch resembling that found on the iPhone X. It also boasted AI-enhanced features such as face unlock and single camera bokeh.
Then, ASUS delivers the knock-out blow by stamping an entry-level price of P19,995.
Is it time for an upgrade? Read on.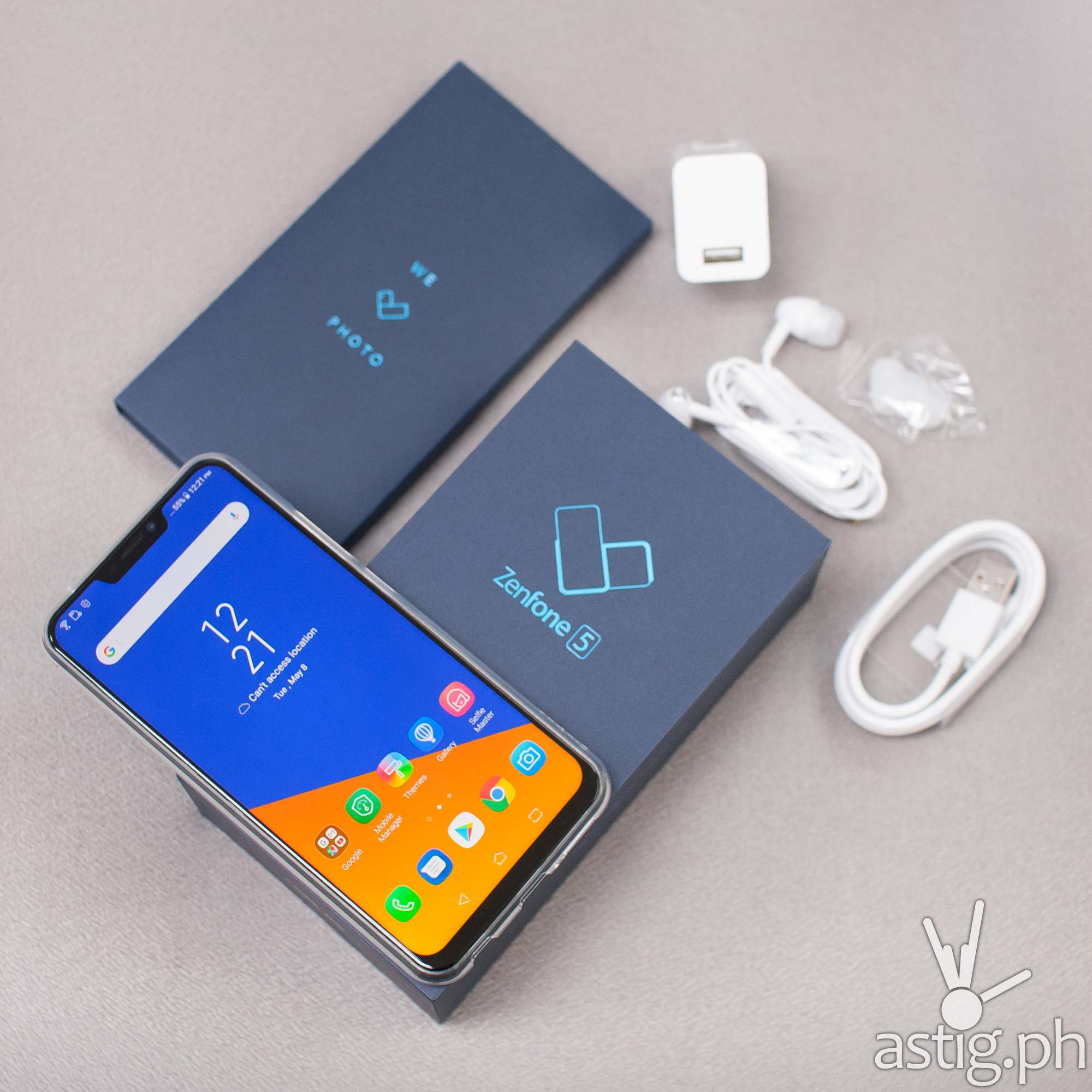 At a glance: ASUS Zenfone 5
Screen: 6.2″ IPS LCD @ 2246×1080, Gorilla Glass
OS: Android 8.0 (Oreo) with ASUS ZenUI 5.0
Chipset: Qualcomm Snapdragon 636 (Octa-core Kryo 260)
GPU: Adreno 509
Rear (primary) camera: 12 MP f/1.8 Sony IMX363 + 8 MP f/2.0 w/ OIS, dual-LED flash
Front (selfie) camera: 8 MP f/2.0
Battery: 3300 mAh Li-ion
Price: P19,995 (4GB RAM/64GB ROM) / P21,990 (6GB RAM/128GB ROM)
Flawless package with a generously-sized screen
ASUS has always been at the top of their game in designing their products, and the Zenfone 5 is no exception. The smooth, rounded corners are flawlessly executed.
Yes, you can easily spot the influence of the iPhone X in the notch and camera placement, but the sand-blasted alloy chassis is the hallmark of ASUS' knack for good design. Like their laptops and ROG series of gaming products, it is well engineered as always, so I'm not sure the glass back is necessary.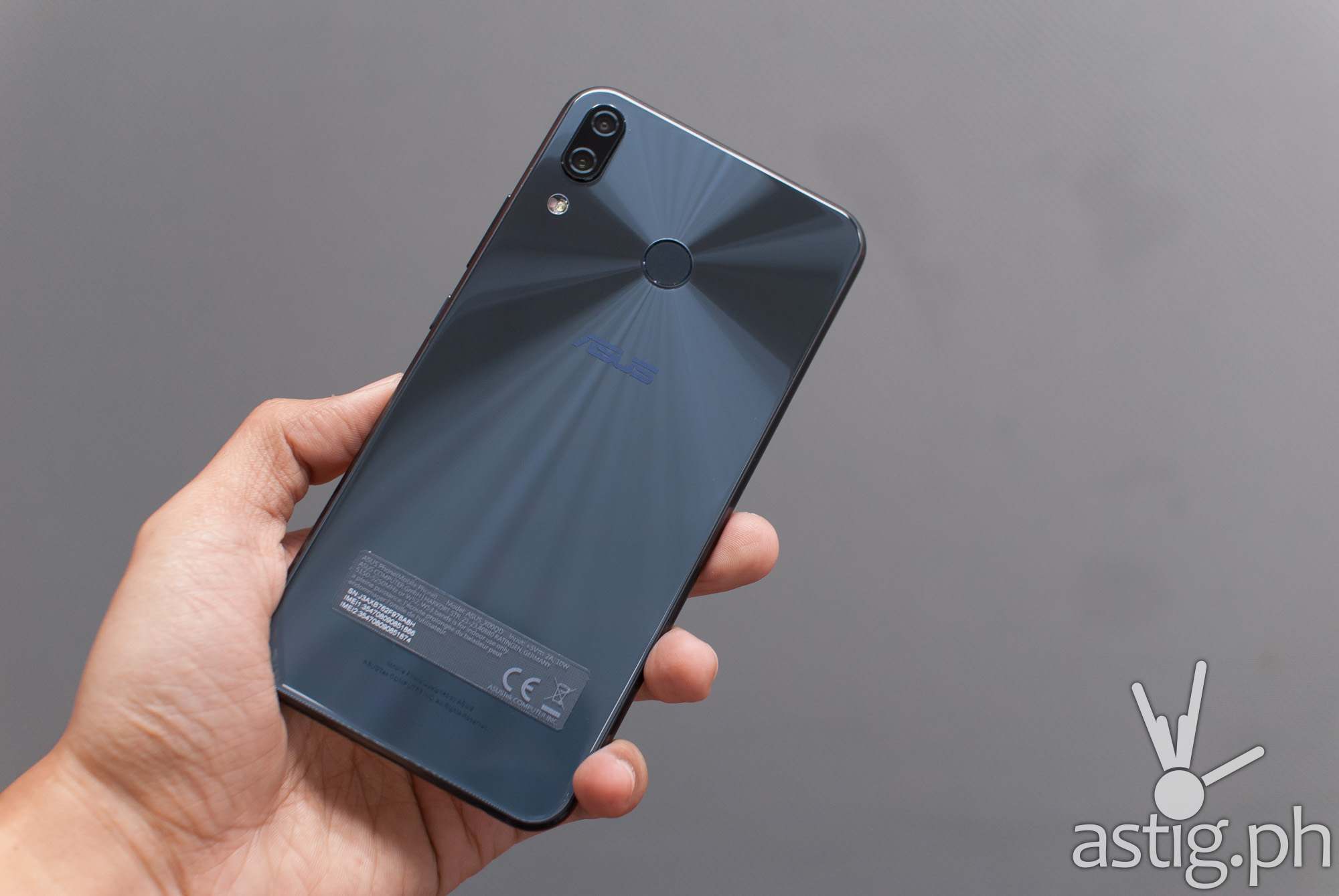 It would make sense if we had wireless charging, otherwise, it's just for aesthetics, so it's a good thing the package comes with a transparent jelly case. I would rather go nude, but I can't imagine covering it all up with anything else.
The notch houses the front-facing (selfie) camera and headpiece, which also doubles as loudspeakers. Now it may not be as loud as the bottom firing speaker, but it is front-firing, and two speakers are better than one – albeit not as loud.
Speaking of which, the bottom bezel is thick enough to contain front-firing speakers, but it doesn't. The speakers are still at the bottom, so it's a little awkward.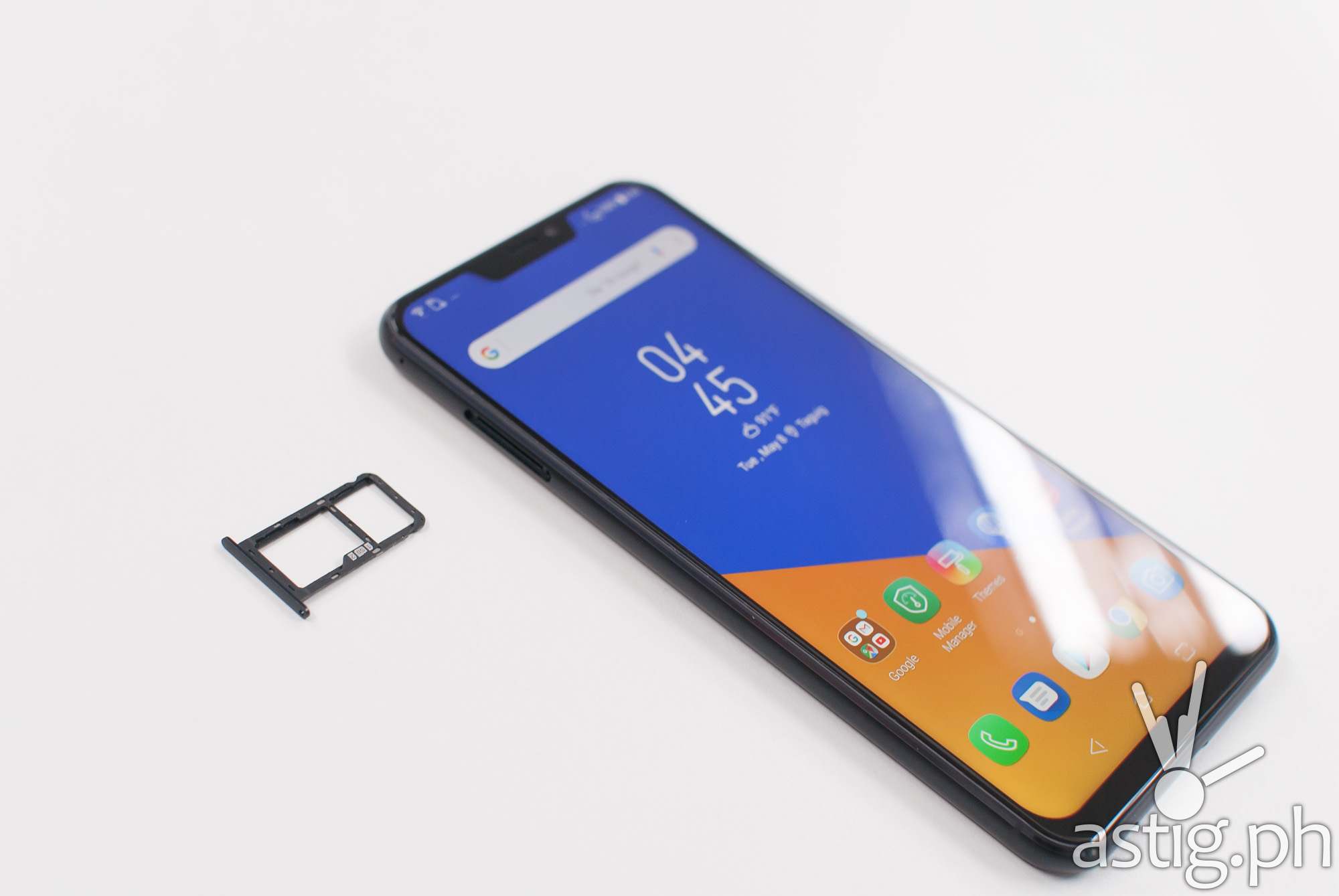 Aside from dual speakers, you also get a fingerprint scanner, a 3.5mm jack, and dual-SIM support – although the second slot doubles as a microSD slot.
The Zenfone line has always had good displays and the IPS LCD panel on the Zenfone 5 is no different. The blacks are deep for an LCD panel, though the colors feel a little saturated. White balance leans a little towards the warm side.
Performance bump, multitasking, and face unlock
Qualcomm's Snapdragon 636 chipset beats at the heart of the Zenfone 5. With it comes a slight performance bump as well as improved AI (artificial intelligence) processing capabilities.
Now the Zenfone 5 may not be the fastest smartphone that I've played with this year, but it gets the job done. It is moderately fast for a phone released in 2018, though I would personally like a bit more tweaking.
Think of it as a Toyota – it may not be able to match the speed of a Bugatti, but it will get you to where you need to go.
It comes with Android 8 (Oreo) out of the box, generously covered in ZenUI, which has improved tremendously over the years. The UI looks really polished and refined since the Oreo update, and the overall experience has been smooth, although there are still a few application stalls and crashes here and there.
Multitasking is simple and easy thanks to its multi-window support, another feature that made its way in the Oreo update. Instead of using the task switcher to switch between running programs, you can split the window in half and run another program in the other window – as long as the application supports it.
One concern: it does not look like true multitasking since the first application gets suspended when you switch to the second window. Try running a mobile game and place it in window mode, then do something else like text or browse in the other window. Notice that the animation stops the moment you switch.
If you are not a fan of the notch, you can specifically turn it off per application.
I truly appreciate ASUS' efforts in adding face unlock, but at the moment the technology feels a bit … unrefined. It's slow, and the recognition algorithm does not really work as well I was hoping it would. There is room for improvement, and hopefully, it can be addressed in a software update.
Mid-tier GPU and dual speakers for 3D gaming and multimedia
Last year's 3D games and MOBAS such as Mobile Legends and Dragon Nest runs smoothly on the Zenfone 5. Even the newly-released Dragon Nest M runs like butter. However, there is a noticeable amount of frame dropping in more demanding games such as PUBG and Lineage 2 Revolution.
Here's a short video demonstrating of PUBG running on the Zenfone 5. Notice how it is generally smooth, despite a noticeable amount of frame drop in HDR setting.
Adreno 509 bears little improvement over its predecessor, and in my personal opinion, diminishing returns in gaming experience begin from Snapdragon 630 onwards.
In other words, if you are into moderate amounts of Android gaming, the Zenfone 5 should not disappoint.
We are hoping Qualcomm steps up its game *wink wink* because more and more graphically intensive games are coming out every year, and Android devices really need to catch up.
Zenfone 5 gaming benchmark results:
3DMark Sling Shot: 1491
3DMark Sling Shot Extreme (OpenGL): 963
3DMark Sling Shot Extreme (Vulkan): 770
I'm not sure how I feel about the notch, though. I like playing in full screen in some games, but other times I disable the notch because it gets in the way of the game. The screen does feel bigger than previous-generation Zenfones in full screen, thanks to the thinner bezels.
Videos are a different story: I always watch them in full screen, and there are times when I forget the notch is there. Dual stereo speakers are a big plus, especially when I'm playing or watching Netflix without a headset … which usually means I'm in the toilet, but that's another story.
Dual camera: the best from ASUS yet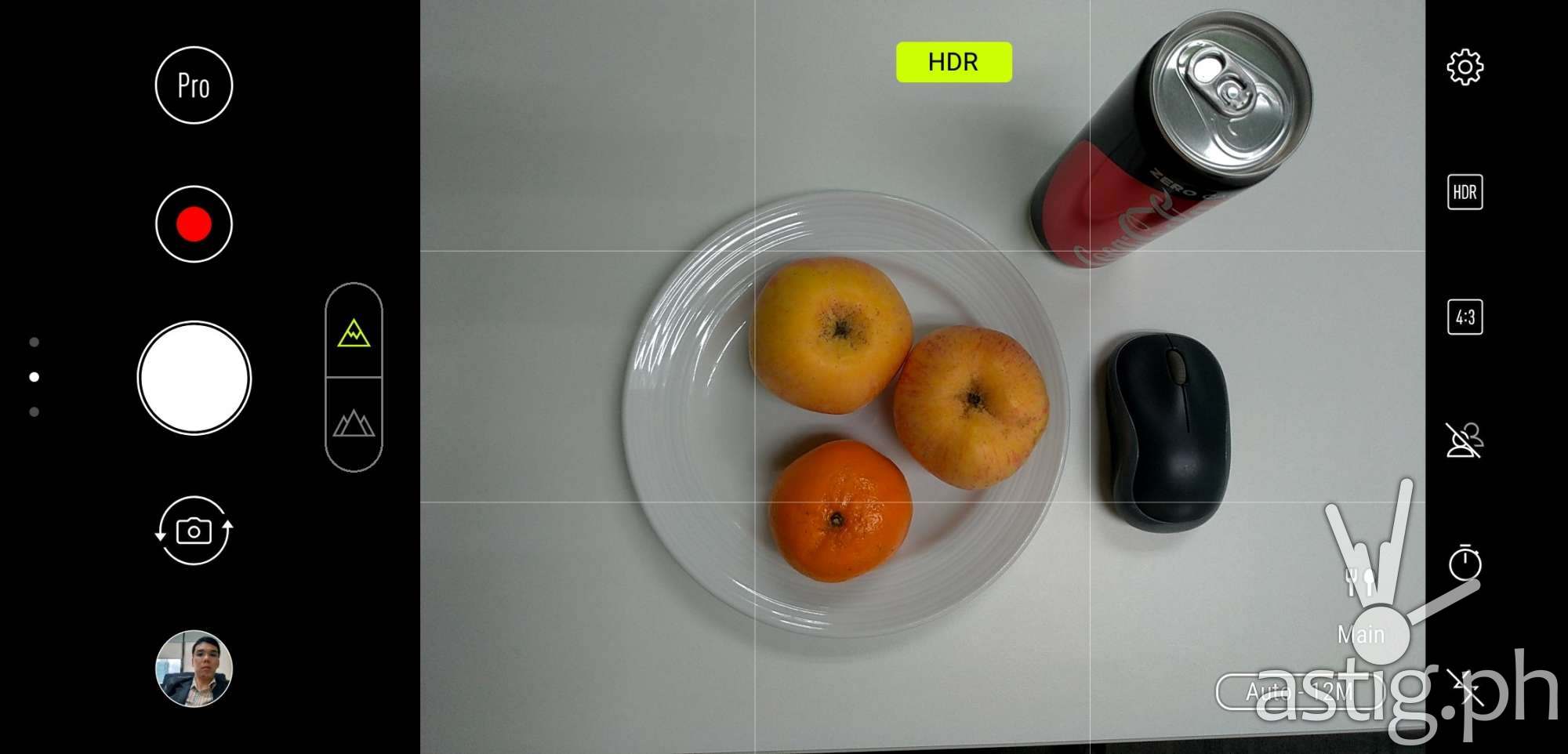 ASUS maintains the dual-camera array setup first introduced in the Zenfone 4: a 12MP f/1.8 sensor with a regular zoom lens is paired with an 8MP f/2.0 sensor with a wide-angle lens.
The main 12MP sensor performs really well in low-light situations as long as the phone is kept reasonably stable, thanks to OIS and EIS.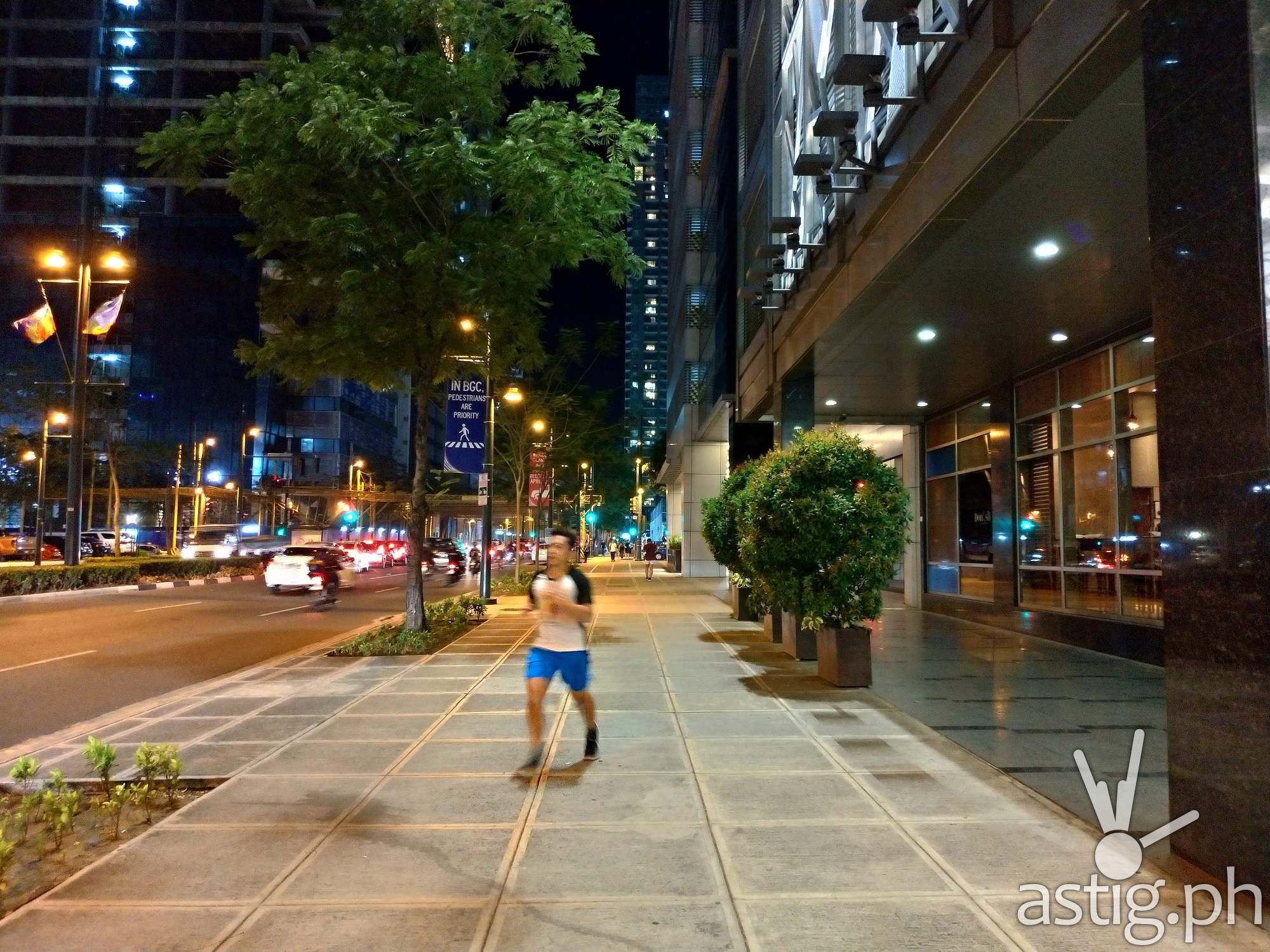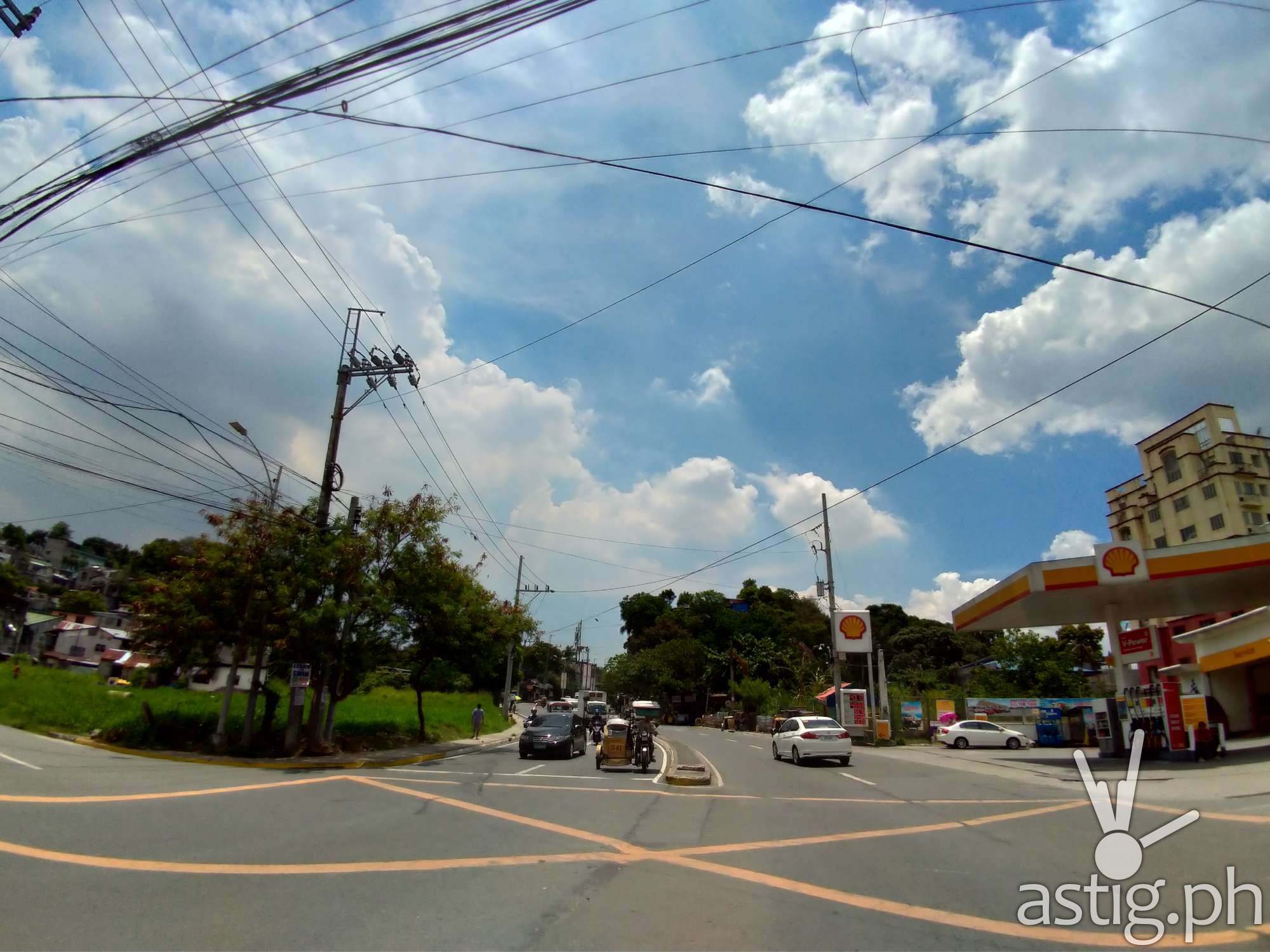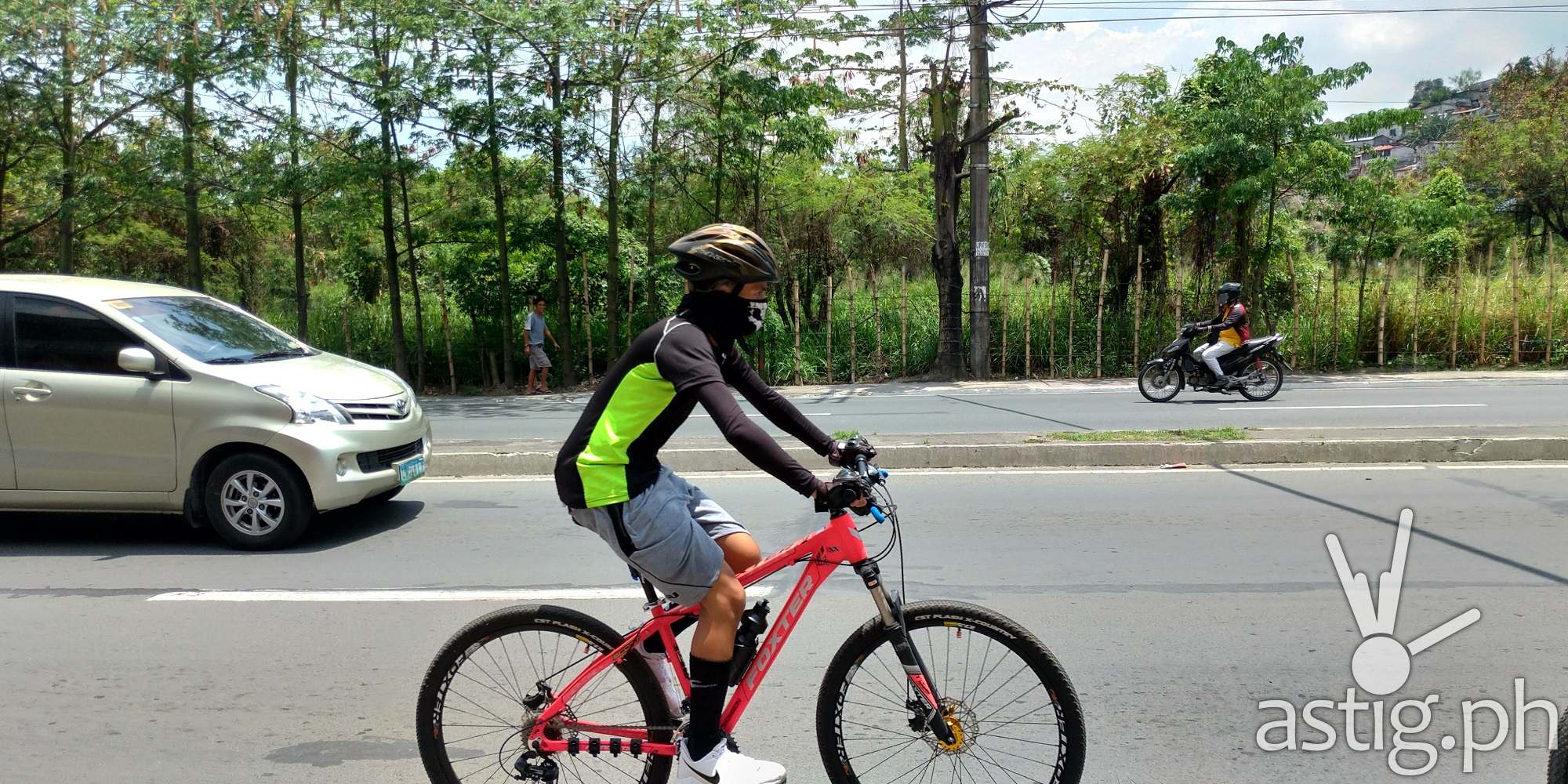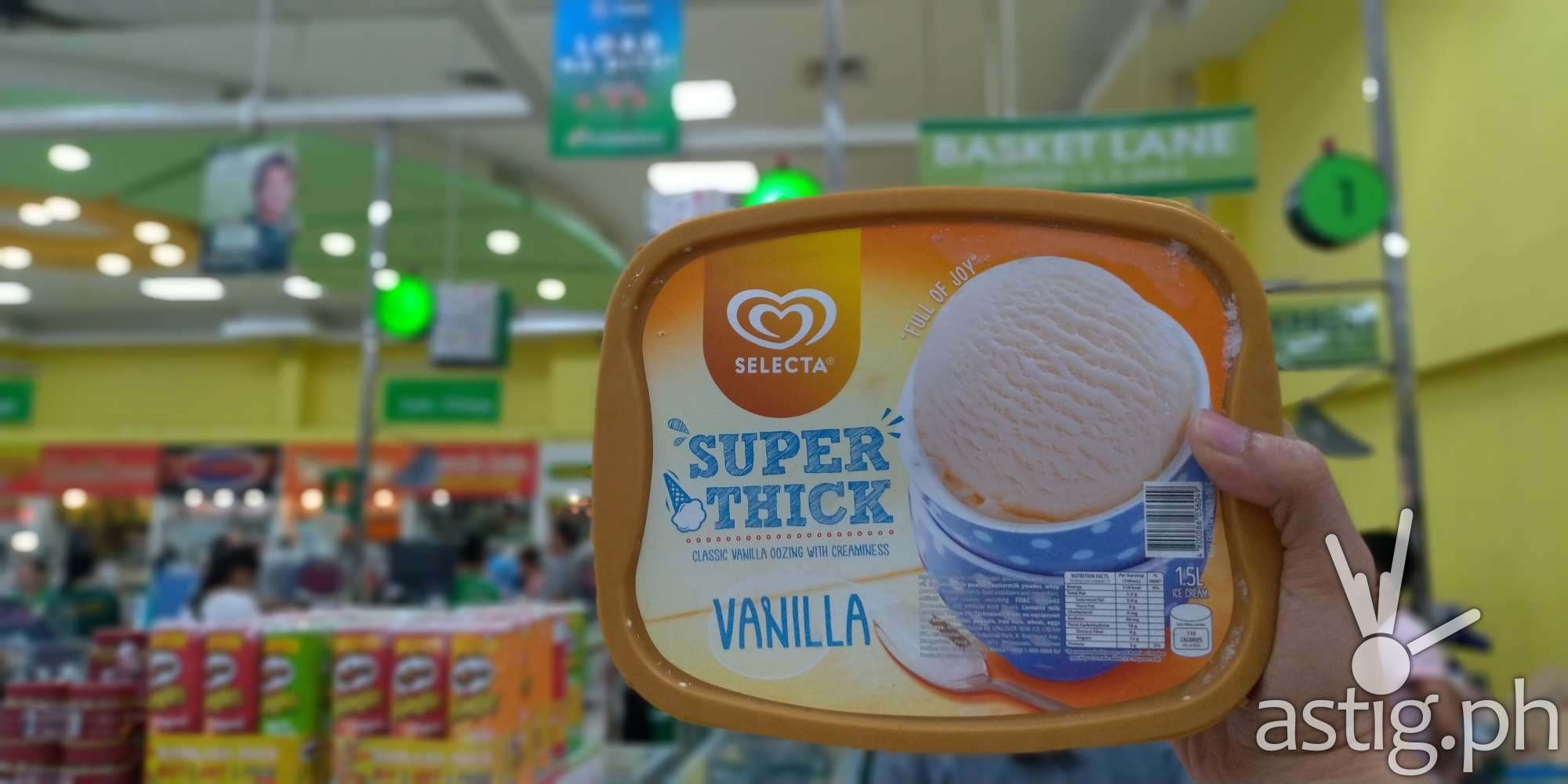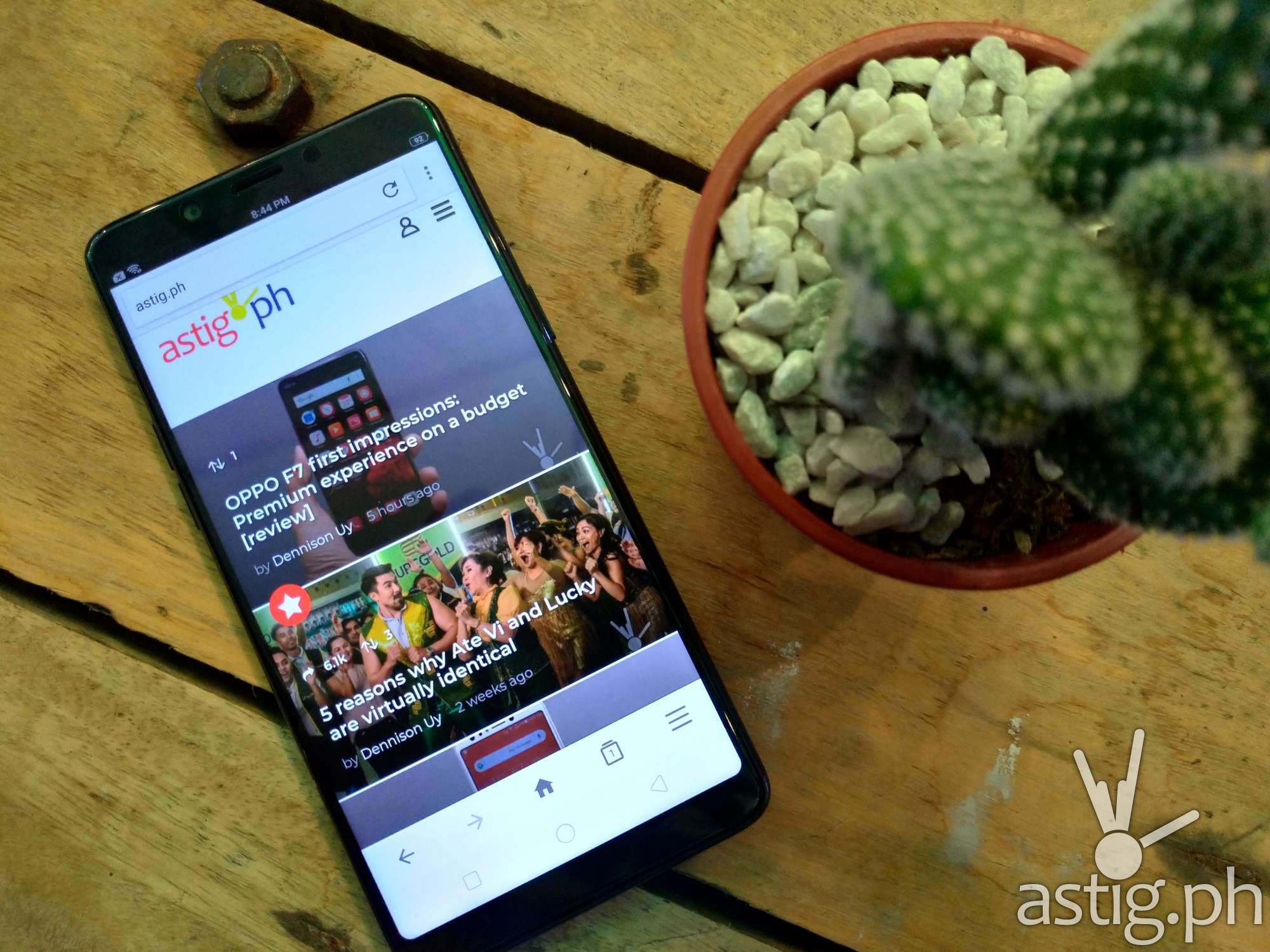 Wide-angle shots taken with the 8MP rear camera is not as impressive. They are grainy and the details are not as sharp. It is also unable to focus on subjects that are near the camera.
Usually, the camera focuses on the background, so that it is only useful for landscape shots. I would like to be able to take photos with a subject in the foreground, which is not possible unless the subject is far away.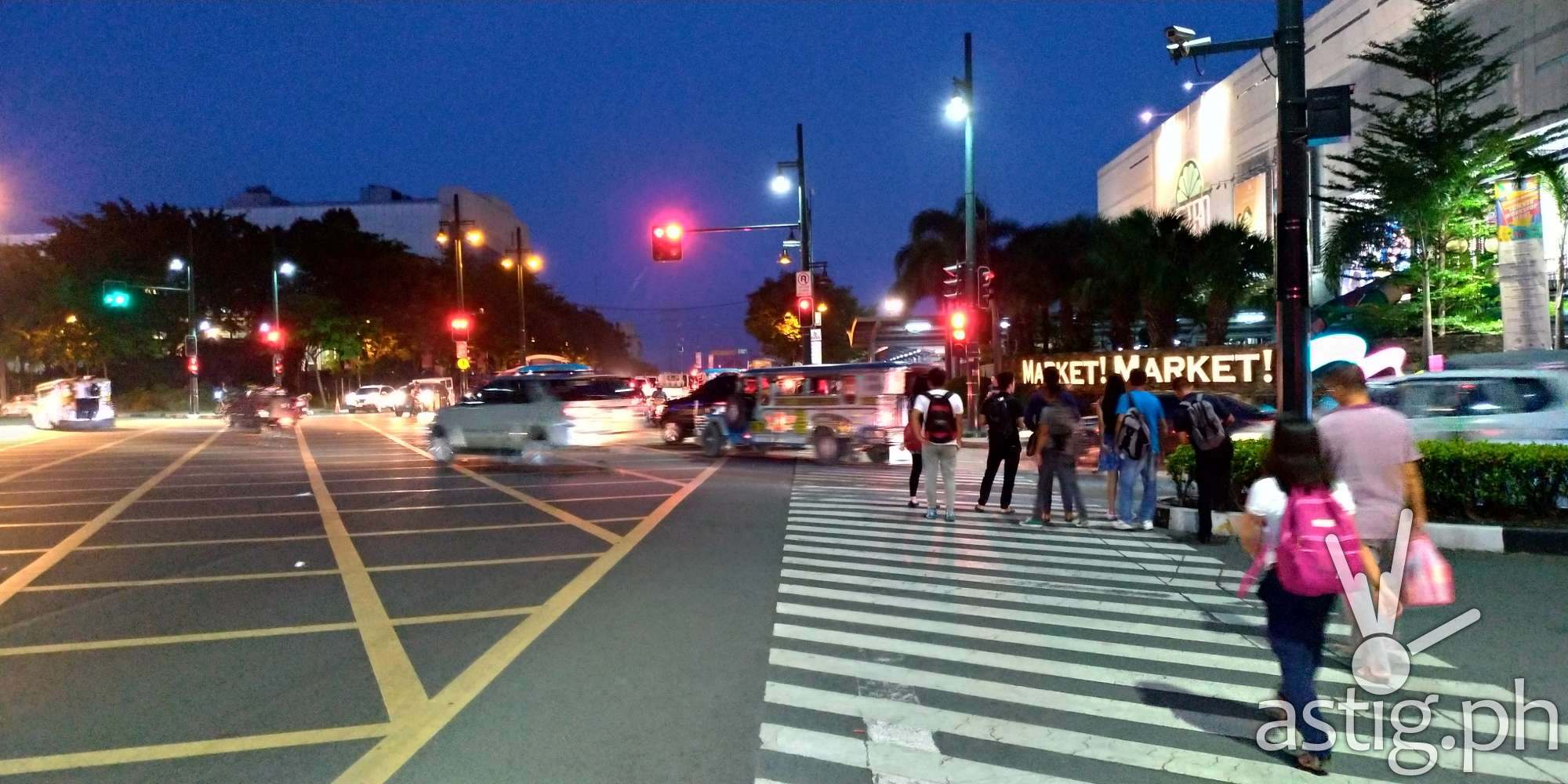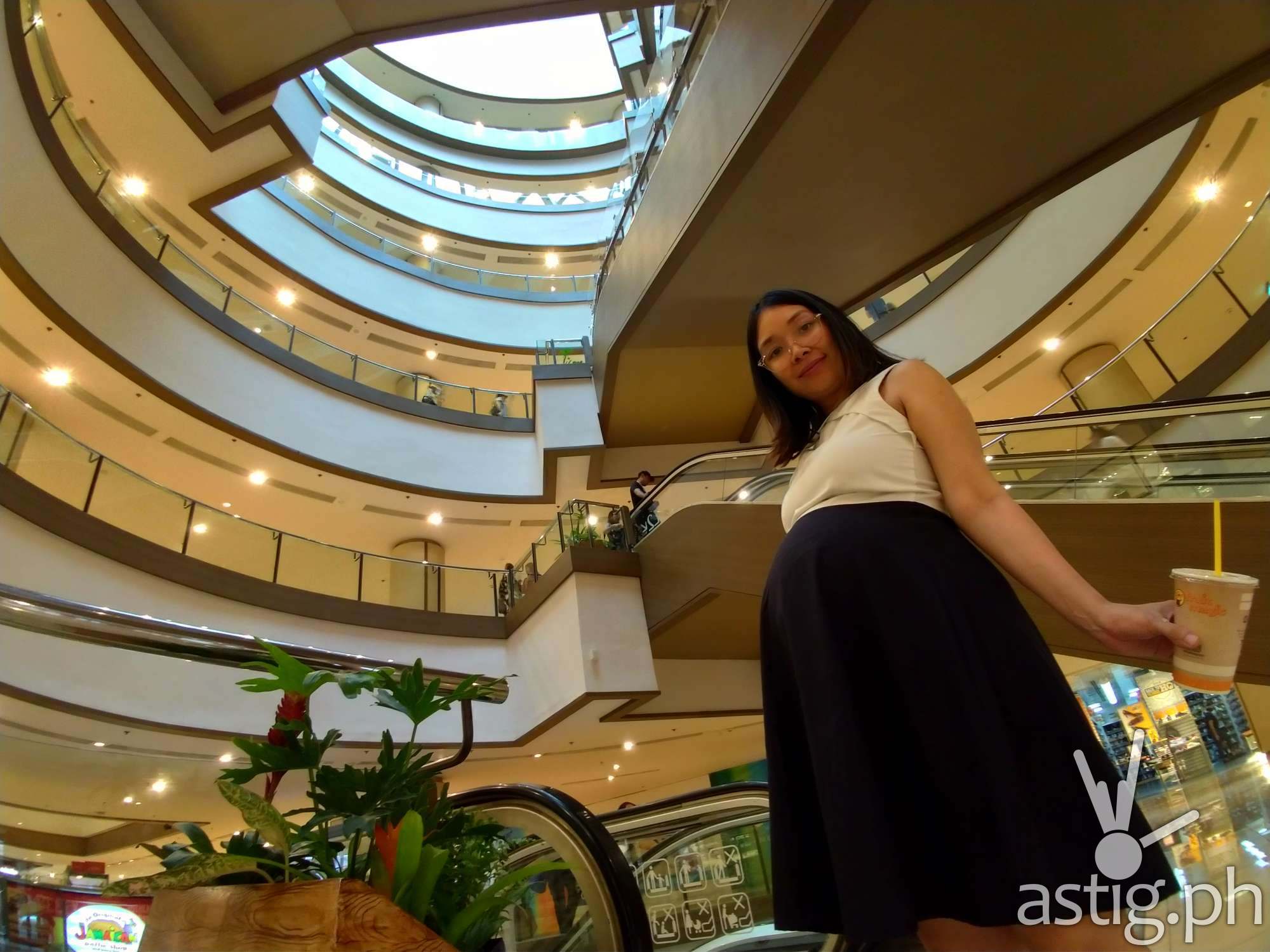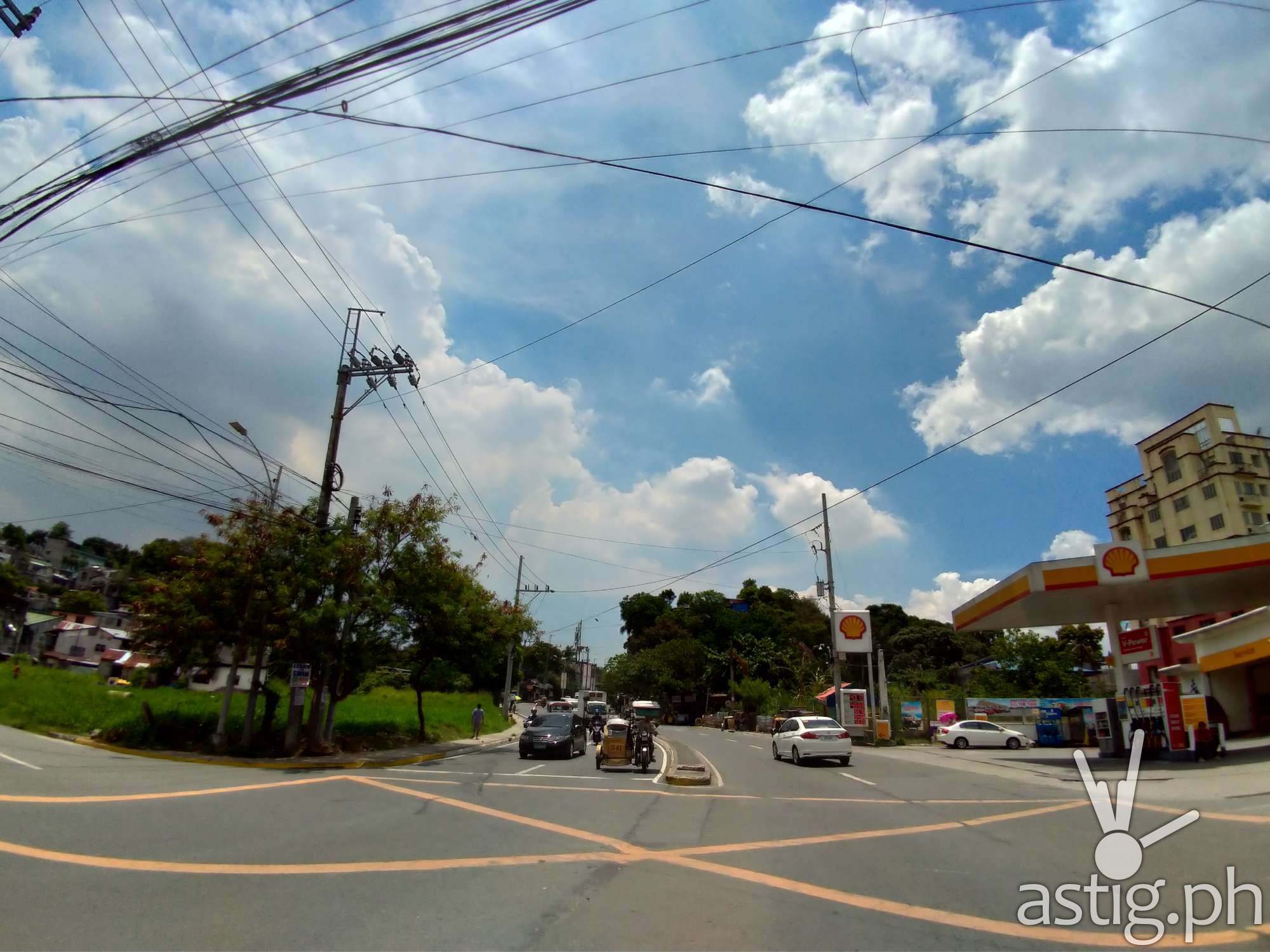 Real-time HDR preview is still there, as well as real-time preview for depth of field effect (aka portrait mode).
Output quality has improved since the DOF feature was first introduced in the Zenfone 3 Zoom. Two reservations: it takes about one second to process and there can be artifacts from time to time, like the in the sample photo below.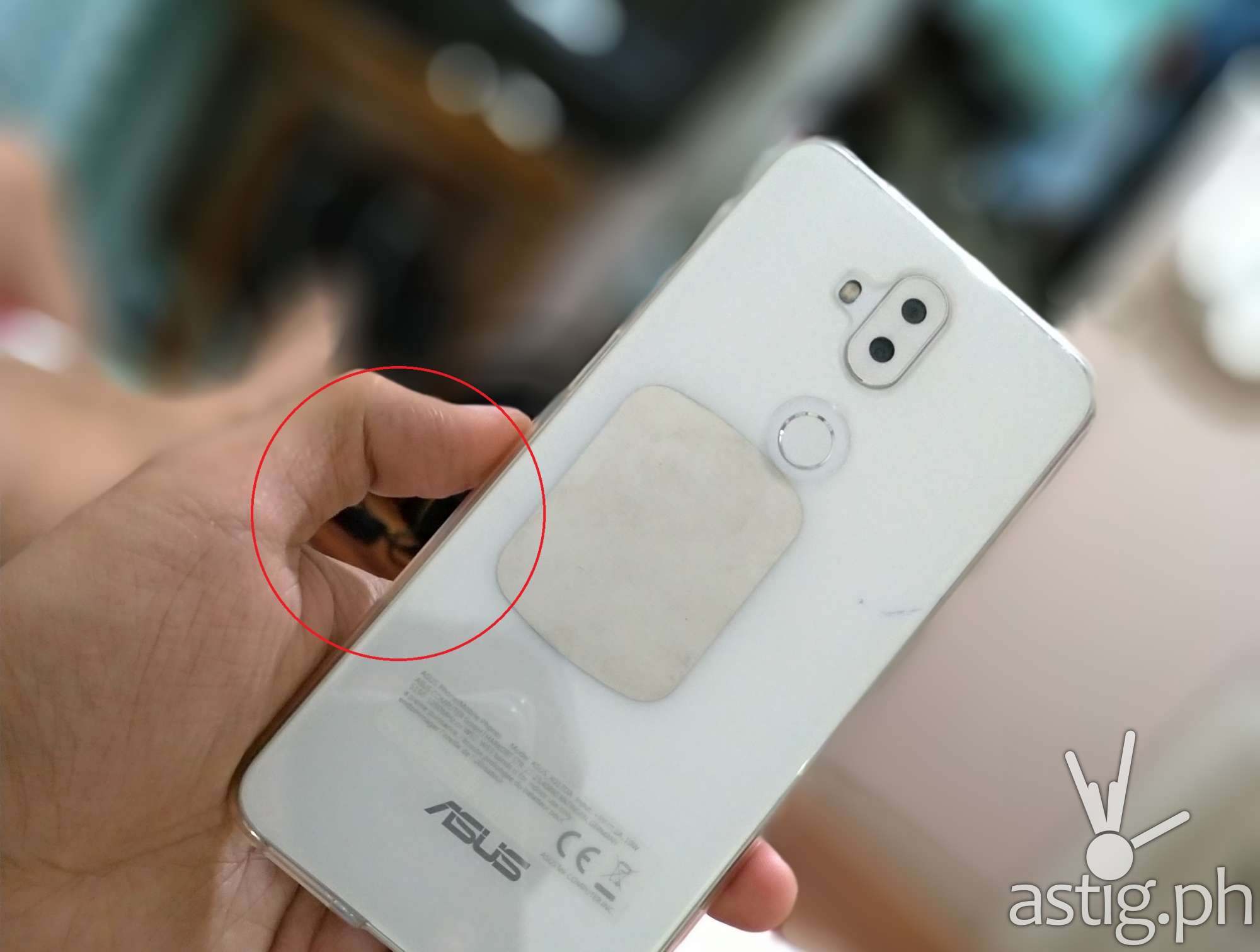 That said, the Zenfone 5 actually feels reliable for taking bokeh-licious photos of people, which is what most of us really use it for anyway.
Speaking of the second sensor, we have yet to confirm if it plays a role in generating the bokeh effect. It certainly feels like it does, since I am unable to replicate the effect correctly by taking a photo of another photo. When I did that on the Zenfone 5, it simply blurred a seemingly random area of the photo.
On smartphones with a single lens (i.e. fully software-reliant DOF), I can usually create a fairly realistic portrait bokeh by taking a photo of another photo.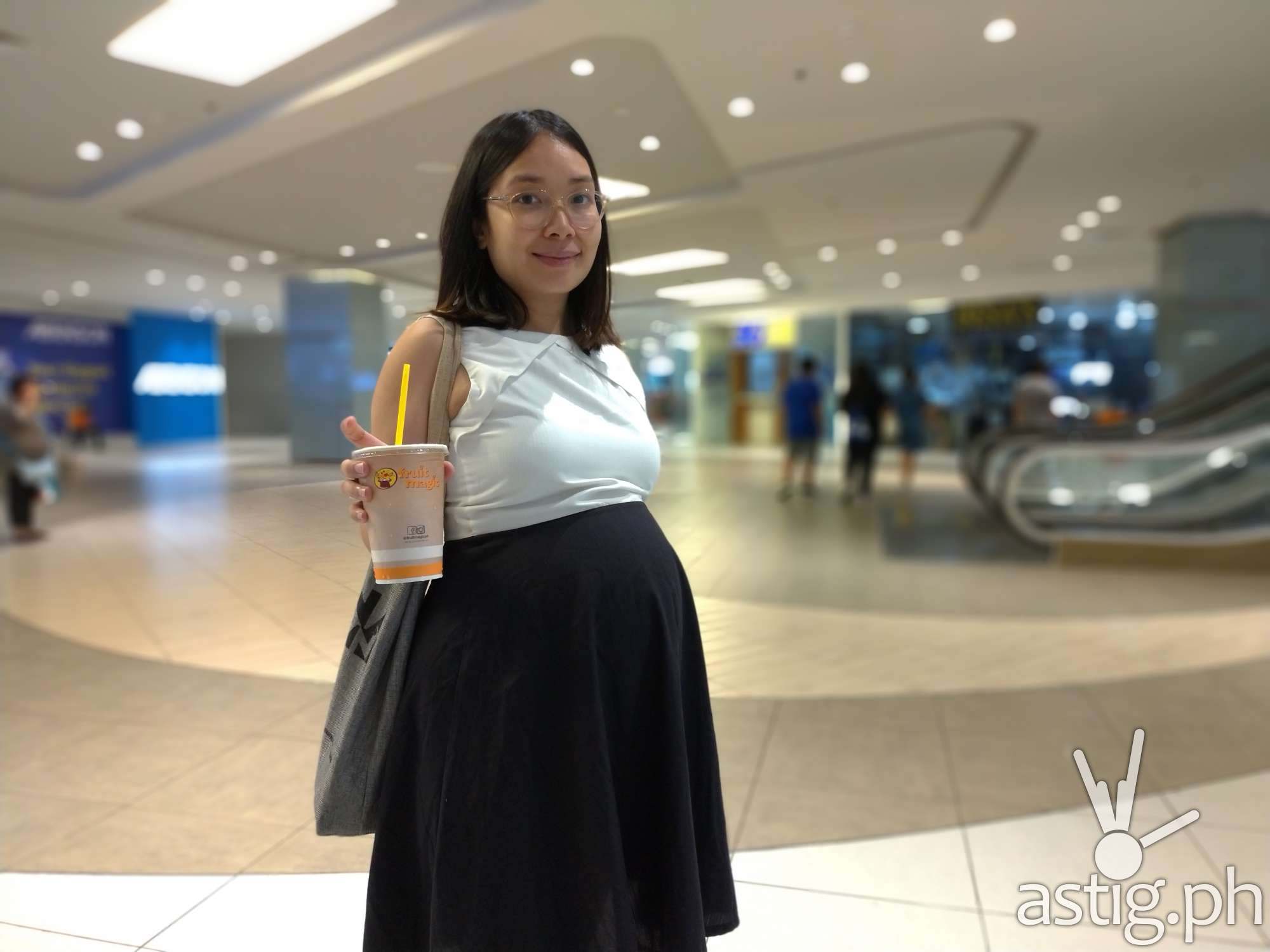 This does not mean that the Zenfone 5's dual camera is lacking. It's quite the opposite, in fact. Assuming the Zenfone 5 does indeed utilize the second camera to generate a depth map, then we can expect more realistic-looking bokeh in your portrait shots more consistently and with a lower amount of artifacts. Image quality on the second camera is sub-par, further supporting this theory.
We have to give full credit goes to ASUS' software department for these advancements in technology.
While we're at it, Pixelmaster still is one of the better stock camera applications out there. The interface is intuitive and user-friendly, and most of the essential modes are available. Pro mode is very refined, and beautification is available for both the front and back cameras.
There are a few limitations though, mainly:
1. HDR and depth of field cannot be used at the same time
2. Depth-of-Field cannot be enabled while in Pro mode
3. AI scene detection cannot be disabled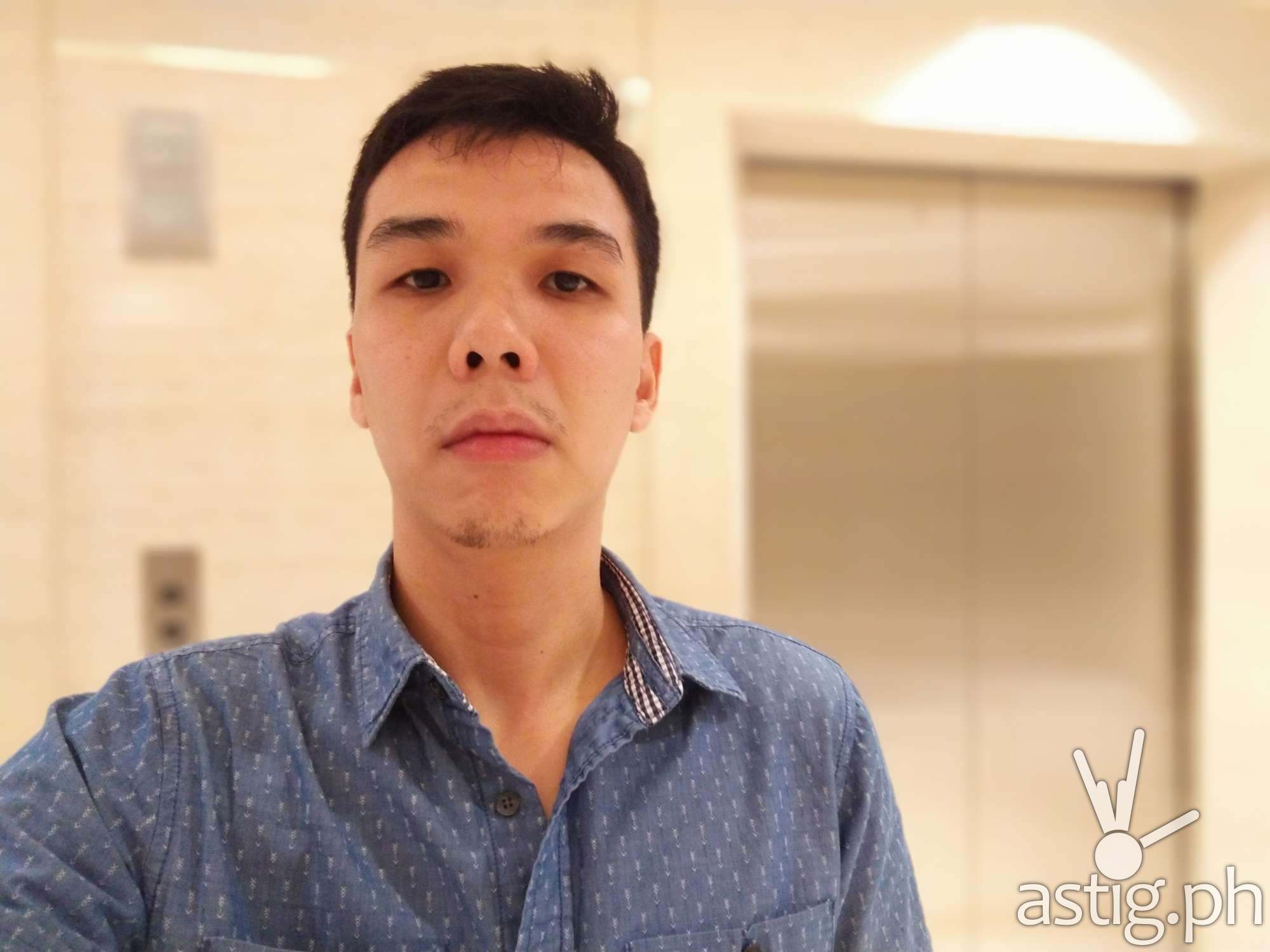 The 8MP selfie camera is not as exciting as the rear. Not only does it not have a flash, but it lacks OIS as well.
My biggest concern is the focusing, though. I found myself having a difficult time getting sharp, focused shots from the front-facing camera. In most of my shots, the background is in focus, even if in-camera interface manages to detect my face correctly.
This shows even DOF photos where the background is blurred and the foreground is supposed to be sharp, but my face still looks blurry.
The 12MP rear camera can take 4K videos at 30 FPS (frames per second), making it a very decent option for vlogging and capturing important moments in life. 1080p videos can go up to 120 FPS. Slow motion videos can go up to 240 FPS, but you need a lot of light since we're recording at an extremely high frame rate.
Quick Charge and enough juice to last an entire day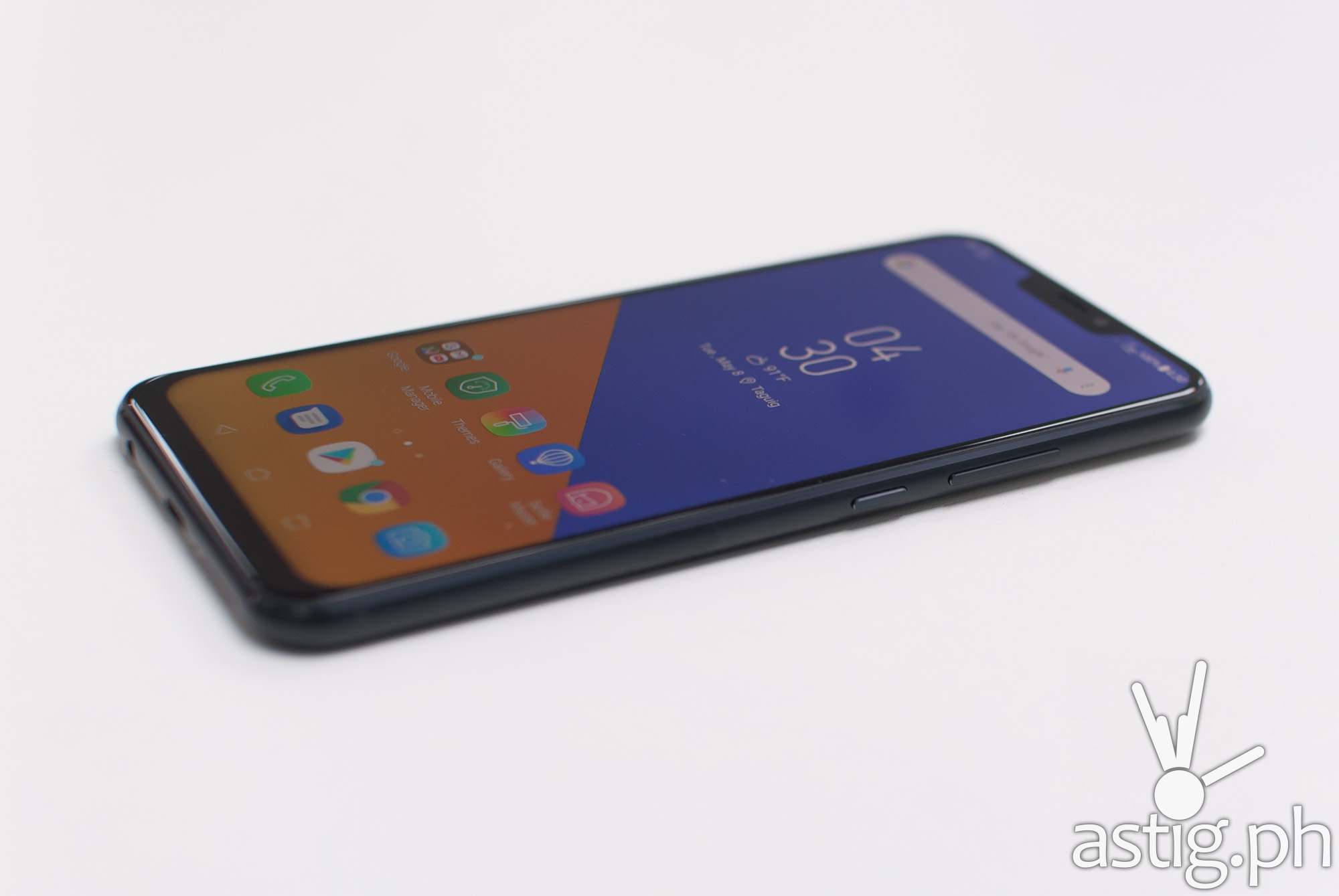 We managed to get 9 hours and 45 minutes in our battery benchmarks, which is very good considering we were running at above 70% brightness with mobile data and GPS turned on.
Real world use gave us similar results in Performance mode, which includes about 3 hours of gaming and at least 3 hours of driving around with Waze and Netflix running.
We could get better results if we tweak ASUS' built-in power management software, PowerMaster.
I like to keep my phone in Performance mode all the time, and as long as I charge my phone before I go to sleep, I can mostly get through the day with little to no charging in between.
Best of all, the Zenfone 5 supports Qualcomm Quick Charge 3.0 for up to 18W of power, enough to get two Plus signs while charging.
I managed to get over 50 percent in less than 30 minutes on my Aukey charger – pretty dope!
In conclusion,
The Zenfone 5 feels like a refined Zenfone 4 with a new screen, face unlock, a better camera, and longer battery life. At its current retail price of 19,995 Php (~381 USD), the Zenfone 5 poses a serious threat against competitors swimming in the same price range, and it showed on the day of the launch when ASUS reported selling out in just 45 minutes.
It is this kind of solid design and value for money is the reason we love the first Zenfone, and after five generations, it's about damn time that ASUS went back to its roots and focus on these strengths that made the Zenfone a worldwide success in the first place.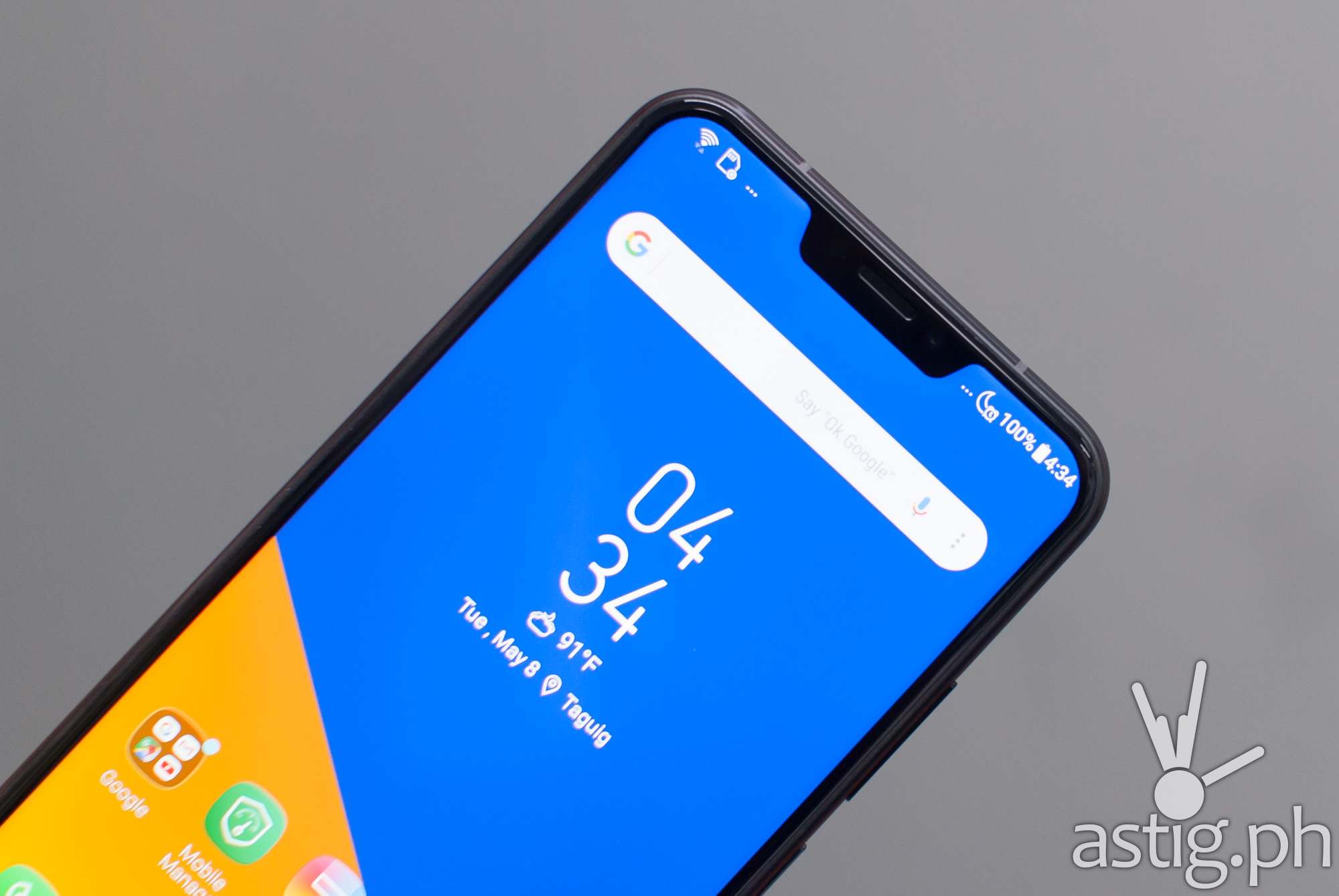 Consider the Zenfone 5 if …
You are looking to upgrade from a phone released in 2016 or earlier
You want a good all-around phone
You value camera and battery life above performance
You watch a lot of multimedia
You only play games casually
What's ASTIG:
Thin bezels and a (notch-topped) gorgeous screen
12MP rear camera has a big sensor and OIS
Dual loudspeakers!
What should be improved:
Face unlock works, but not all the time (and it can be a little slow)
Dept of field (portrait mode) feels sluggish
The image quality of photos taken with wide-angle camera needs improvement
Need to work on focusing / image sharpness on the front-facing camera
Notable observations:
Above average battery life with Quick Charge 3.0 support
Second SIM slot can be swapped with a microSD card
Zenfone 5 technical specifications
Screen: 6.2″ IPS LCD @ 2246×1080, Gorilla Glass
OS: Android 8.0 (Oreo) with ASUS ZenUI 5.0
Chipset: Qualcomm Snapdragon 636
CPU: Octa-core Kryo 260
GPU: Adreno 509
Memory: 4/6 GB RAM
Storage: 64/128 GB ROM
Rear (primary) camera: 12 MP (f/1.8, 24mm, 1/2.55″, 1.4µm, PDAF) Sony IMX363 + 8 MP (f/2.0, 12mm, 1/4″, 1.12µm), OIS, dual-LED (dual tone) flash
Front (selfie) camera: 8 MP (f/2.0, 24mm, 1/4″, 1.12µm), 1080p
Loudspeaker: Dual loudspeakers
Connectors: USB Type-C, 3.5mm jack
Battery: 3300 mAh Li-ion
Price: P19,995 (4GB RAM/64GB ROM), P21,990 (6GB RAM/128GB ROM)
Zenfone 5Z technical specifications
Screen: 6.2″ IPS LCD @ 2246×1080, Gorilla Glass
OS: Android 8.0 (Oreo) with ASUS ZenUI 5.0
Chipset: Qualcomm Snapdragon 845
CPU: Octa-core Kryo 385
GPU: Adreno 630
Memory: 6/8 GB RAM
Storage: 128/256 GB ROM
Rear (primary) camera: 12 MP (f/1.8, 24mm, 1/2.55″, 1.4µm, PDAF) Sony IMX363 + 8 MP (f/2.0, 12mm, 1/4″, 1.12µm), OIS, dual-LED (dual tone) flash
Front (selfie) camera: 8 MP (f/2.0, 24mm, 1/4″, 1.12µm), 1080p
Loudspeaker: Dual loudspeakers
Connectors: USB Type-C, 3.5mm jack
Battery: 3300 mAh Li-ion
Price: P29,995