MANILA, Philippines – The ZenFone Max M1 officially made its debut in the Philippine market just a few days ago, having been earlier announced together with the widely-acclaimed ZenFone 5 series.
With up to 41 days of standby time, the ZenFone Max M1's massive 4000 mAh battery and software optimizations promise to provide ample power for an entire day's usage.
It comes with a built-in power manager and battery optimizer, the ASUS PowerMaster. The built-in ZenFone Max exclusive allows users to maximize their battery experience with the new Battery Care feature.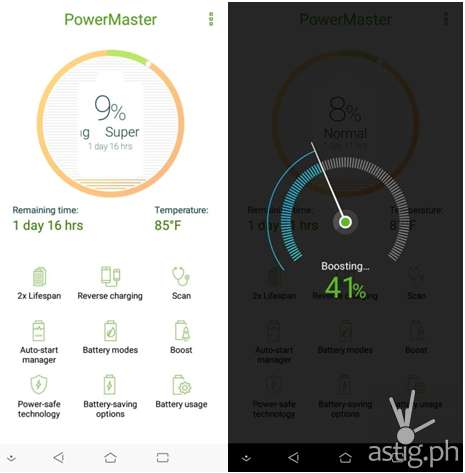 Battery Care adds more options that can help further extend the ZenFone Max M1's battery's lifespan. One of the unique things about this exclusive feature is its ability to determine whether the battery is doing Good, Fair, or whether it Needs attention – this will notify the user whether their recent charging habits have an impact on the lifespan of the battery.
The Snapdragon 630-powered ZenFone Max M1 carries a 13MP+8MP wide-view dual rear cameras and a 13MP selfie camera, and a 13MP selfie camera with spotlight LED flash.
In the Philippines, the standard retail price of the ZenFone Max M1 is pegged at PHP 8,995.00.