With the rise of mobility, the demand to innovate their marketing strategies, also calls the attention of the restaurant owners. With this, Zomato Philippines came up with "Conquering the Digital Age" theme for the first-ever Zomato Restaurant Summit in the Philippines.
Recently held at the Makati Shangri-La Hotel last May 19, Zomato gathered country's local restaurateurs, industry experts, and foodies. Aimed to share insights, review current trends (especially digital trends) and issues, the Rizal Ballroom was jam packed and organizers were forced to add more tables and chairs aside from what was initially prepared.
If you were not able to witness the 1st-ever Zomato Summit, here are the topics that you missed during the plenary sessions:
Restaurants in the Digital Age: Building Brand Love and Managing Crises in the Age of Social Media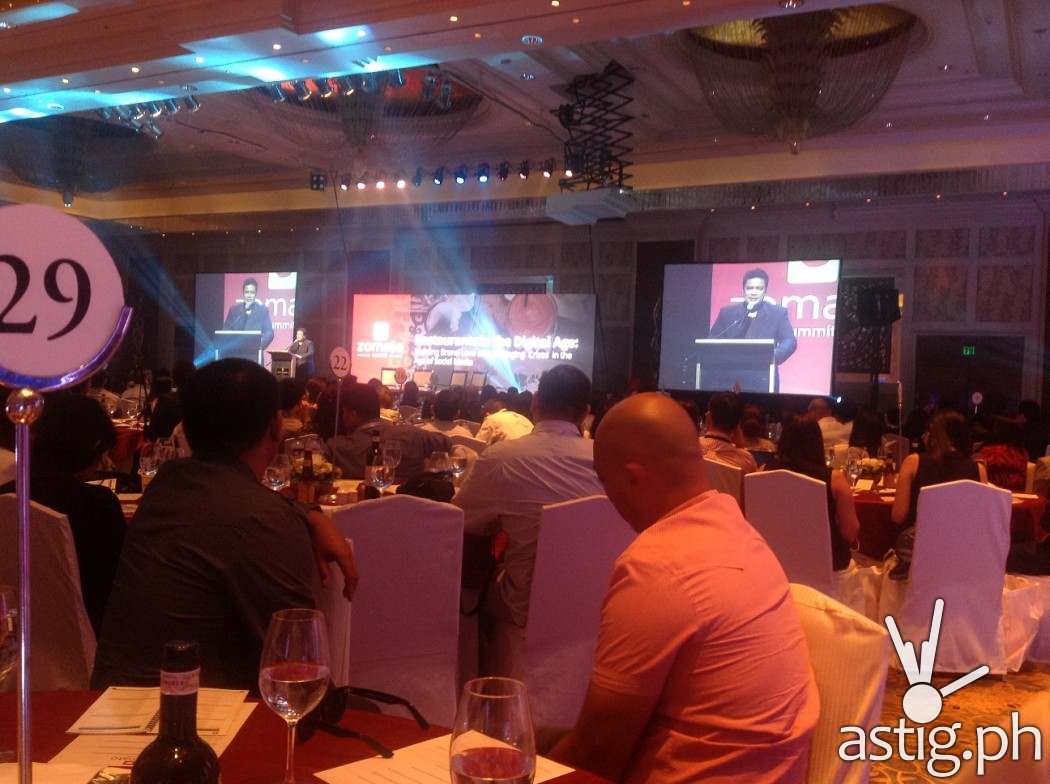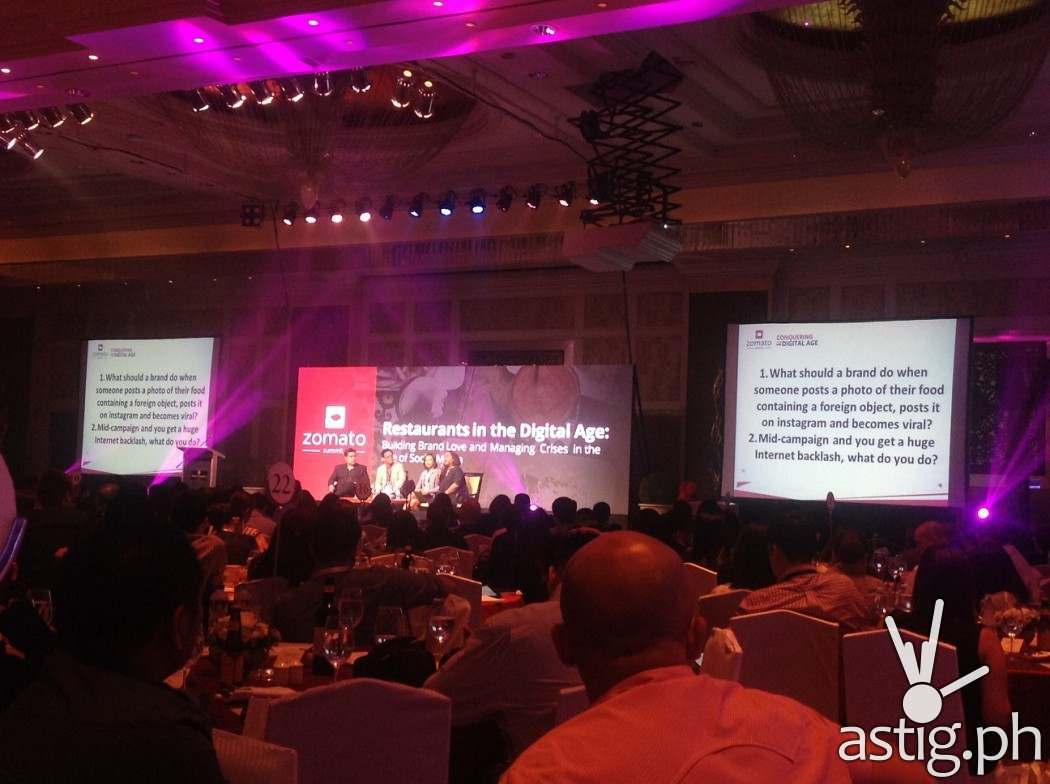 Investment Opportunities in the Philippine Restaurant Industry
Moderator:
Marvin Germo, Financial Consultant and Brand Ambassador, Represented by BrandSpeakAsia, Inc.
Speakers:
Raymund Magdaluyo, CEO and President The Red Crab Group
Abba Napa, Founding Partner, The Moment Group
Service Excellence: Crafting Rewards, Incentives for Loyal Customers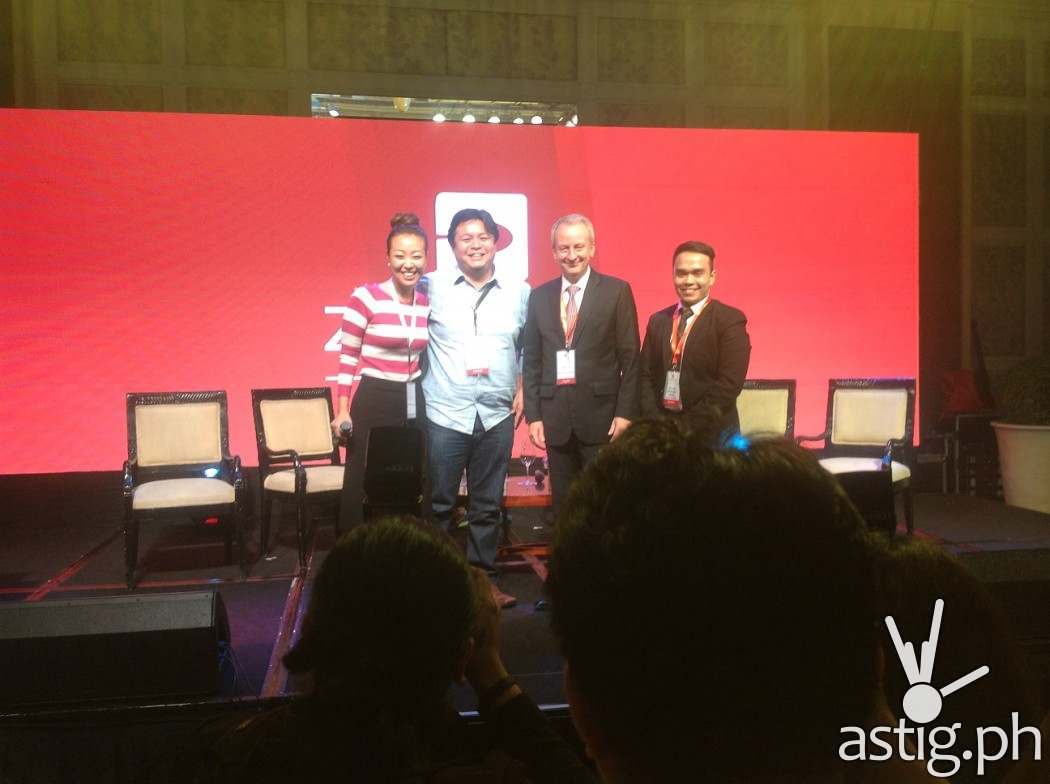 Moderator:
Sam Oh, Television show host, radio jock
Speakers:
Jonathan Camus, Sales Manager, Ultimate Gourmet, Makati Shangri-La Hotel
Paolo Del Rosario, Vice President for Marketing, Table Group Inc.
Bruce Winton, General Manger, Marriott International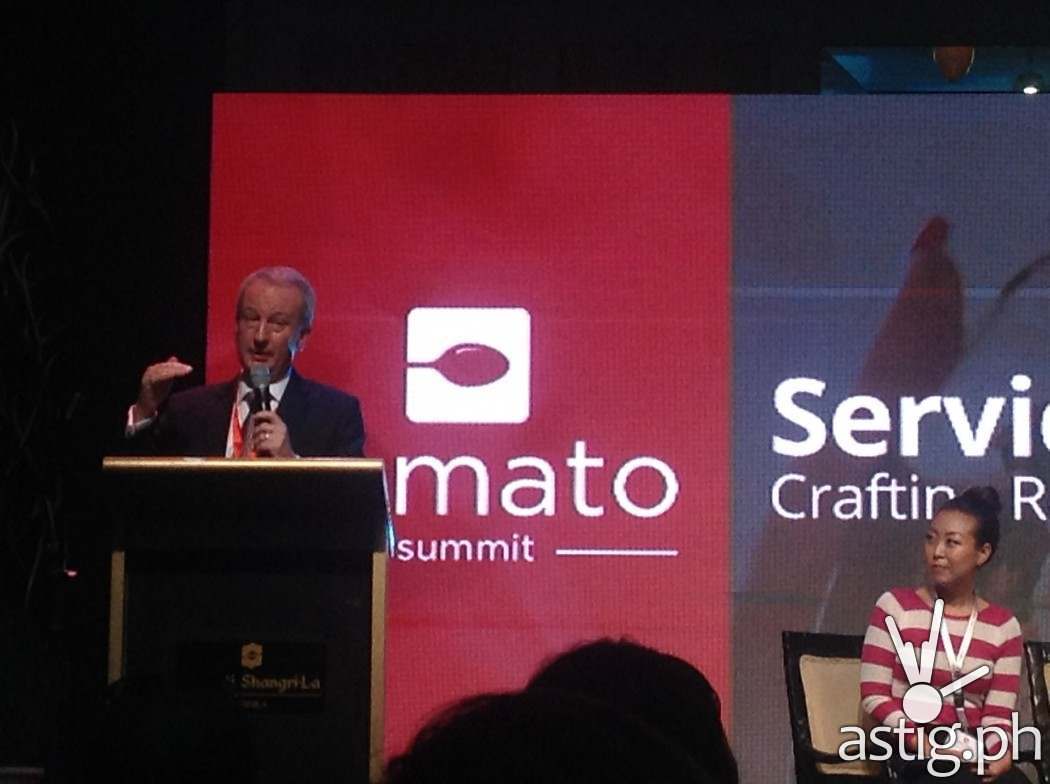 Integrating Technology in Your Restaurant Business: Role of Technology in Restaurant Operations (online ordering, table bookings, payments)
Moderator:
Jayvee Fernandez, social Media Head, Manila Bulletin
Speakers:
Mr. Amil Azurin, Assistant Vice President and Head of Marketing, PLDT SME Nation
Anton Ojeda, Country Manager, Zomato Philippines
John Miguel Bailon, CEO/CTO and Co-founder, Satoshi Citadel Industries
Ignacio Lamata, Managing Director, EatoutManila
Francis Simisim, Chief Executive Officer, Social Light Inc.
Dennis Ng, President, ResDiary Philippines
Keeping the Business Sustainable
Moderator:
Monette Iturralde-Hamlin, President and Founder, TeamAsia
Speakers:
Fil Benitez, Managing Director, Mario's
Donny Elviña, Director for Business Development, Artstream Hospitality Management Group Inc.
Jonas Ng, Exclusive Chef/Partner, Huat Pot and Le Jardin
Mr. Angelo Jongo, iProspect Philippines
Zomato Philippines Country Manager share, " There will always be something new to talk about in the restaurant industry.  In the advent, of fast-changing technology and ever evolving social media, the industry needs to come up with ways to keep up.  With the summit, Zomato hopes to let the industry know that we are here to lead the sector and help them take their businesses to a whole new level."
Zomato is the world's largest online and mobile restaurant discovery service, bringing detailed information for over 1 million restaurants across 22 nations. Currently, Zomato is helping millions of foodies in the Philippines to learn and explore new places to dine by providing information for over 11,000 restaurants across Metro Manila.
According to Zomato Philippines recent study, since Filipinos depend so much on the internet, they now rely on online reviews. Diners, especially food lovers, express their feedbacks from their own experiences via blogs and social media accounts.
Ojeda also took the opportunity to announce Zomato's expansion during the press conference.   The company's services will be soon extended to Cebu, where Zomato app users can search information about their Cebu's favorite restaurants.  Ojeda added, "Cebu is a world-famous travel and food destination, not just for Manila dwellers but also for international travelers.  Based on recurring customer feedback, we jumped on board, explored the city, and began collecting data to provide better food and restaurant search information for the hungry public.  We scouted close to 3,000 restaurants and we're excited to eat in all of them with fellow foodies."
Apart from the plenary and breakout sessions, the summit also had networking sessions and an exhibit featuring the products and services of some participating event sponsors.