Got friends and loved ones who got into gaming during the pandemic? Allow them to enjoy their newfound hobby by getting them gaming products for Christmas!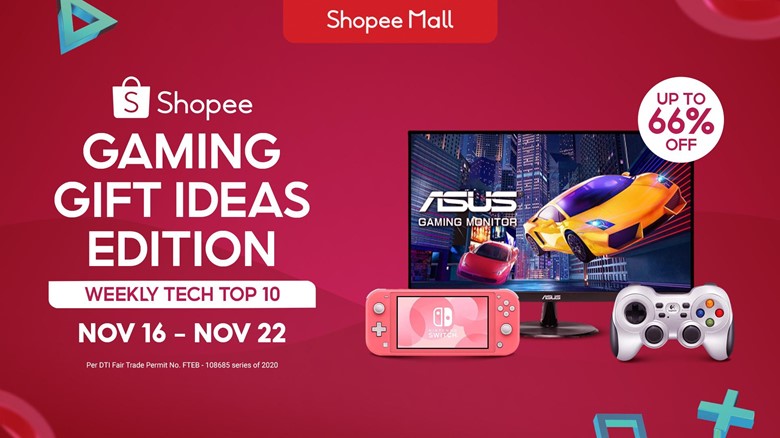 But it's tricky coming up with gifts for gaming enthusiasts if you understand nothing about the hobby yourself. Check out these gift ideas to make Christmas shopping for the gamer in your life a breeze.
From November 16 to 22, Shopee is offering deals up to 66% off on authentic gaming products.
This one's a no-brainer. If you have a little extra cash, splurge on a new laptop for your favorite gamer. Check out the ASUS ROG Strix G!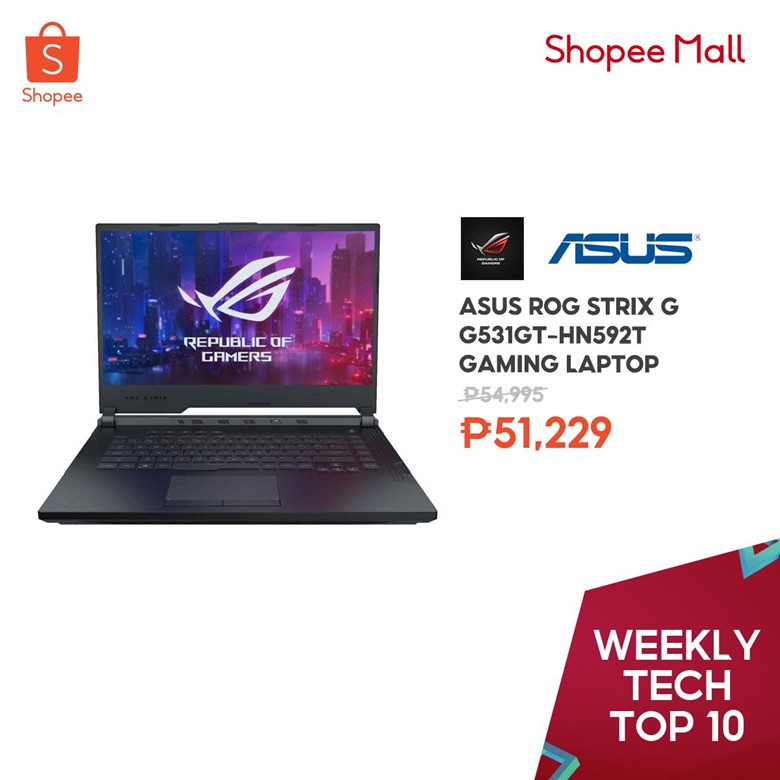 Playing for hours can cause back pain. Get them an ergonomic chair with a comfy memory-foam lumbar cushion. The Asus ROG SL300 Chariot Core works well not just for gaming but for productivity as well.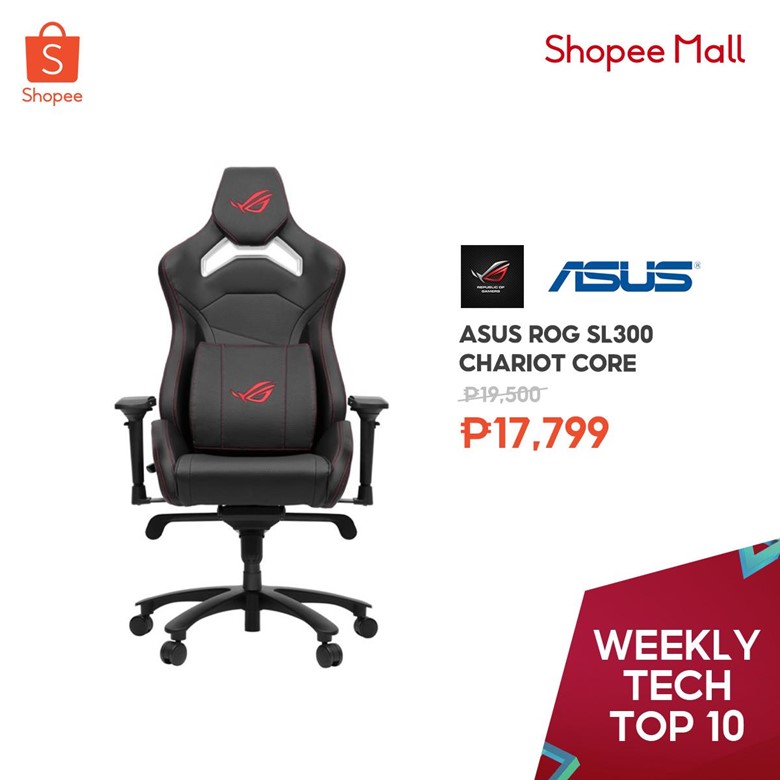 Whatever game they're into, they'll need a keyboard that can keep up. Pick one that promises high performance. At only Php250, the Zeus K001 Gaming Keyboard And Mouse Bundle is a deal that you must not miss.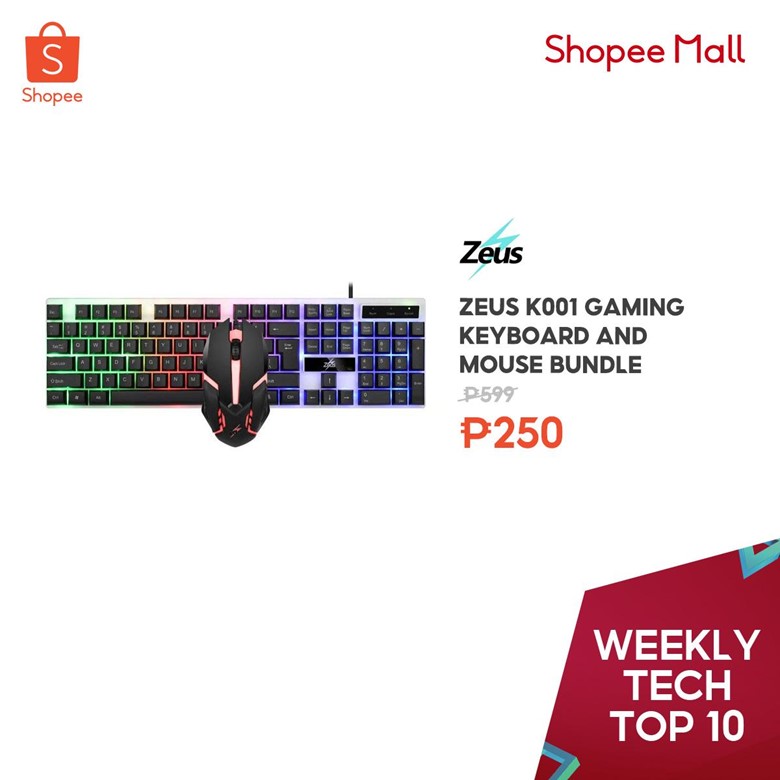 Are they just getting into gaming? They can start off with one of the most popular handheld consoles all over the world, the Nintendo Switch Lite. The adorable color is just a bonus!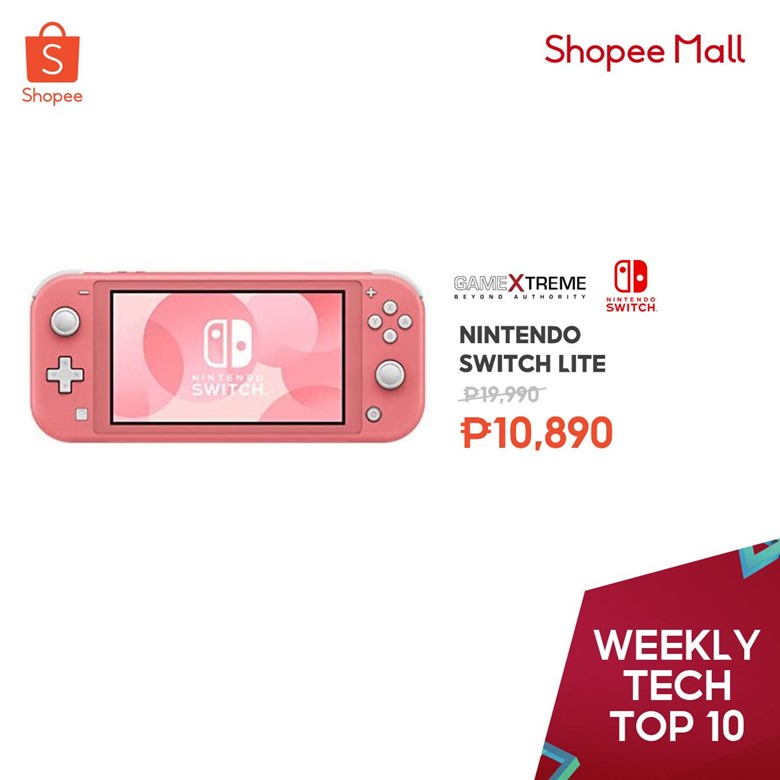 Pair their brand-new Switch with one of Nintendo's top games of the decade. Legend of Zelda: Breath of the Wild is a much-loved Switch game.
A wireless gamepad controller makes the gaming experience so much smoother. Level up their gaming setup with one built for precision and performance. Check out the Logitech F710 Wireless Gamepad Controller that's currently on sale for only Php1,789.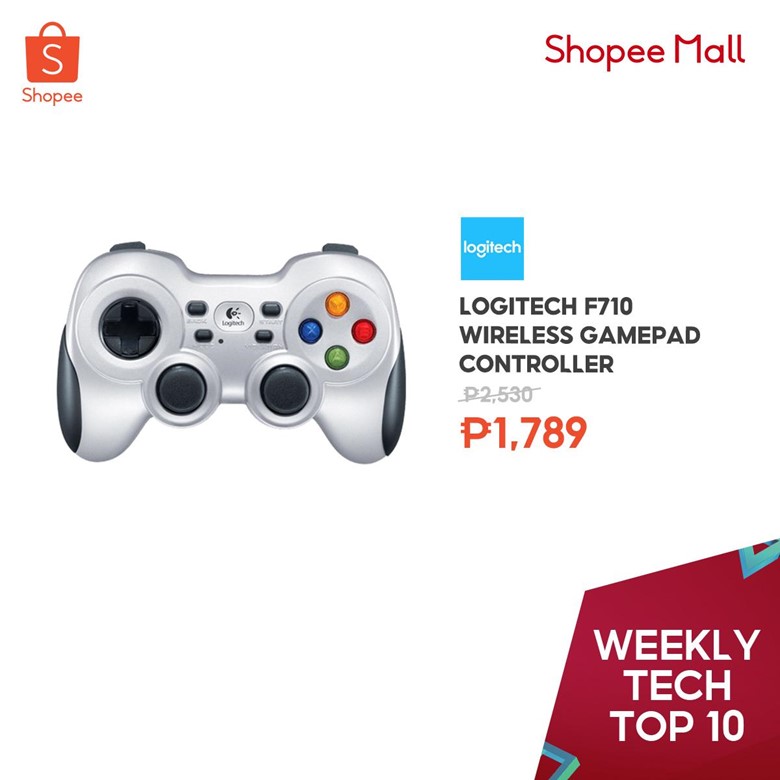 7. Gaming monitor / display: ASUS VP249QGR
A widescreen HD monitor can elevate the visual impact of the whole gaming experience. For only Php10k, you can get yourself an ASUS VP249QGR Gaming Monitor.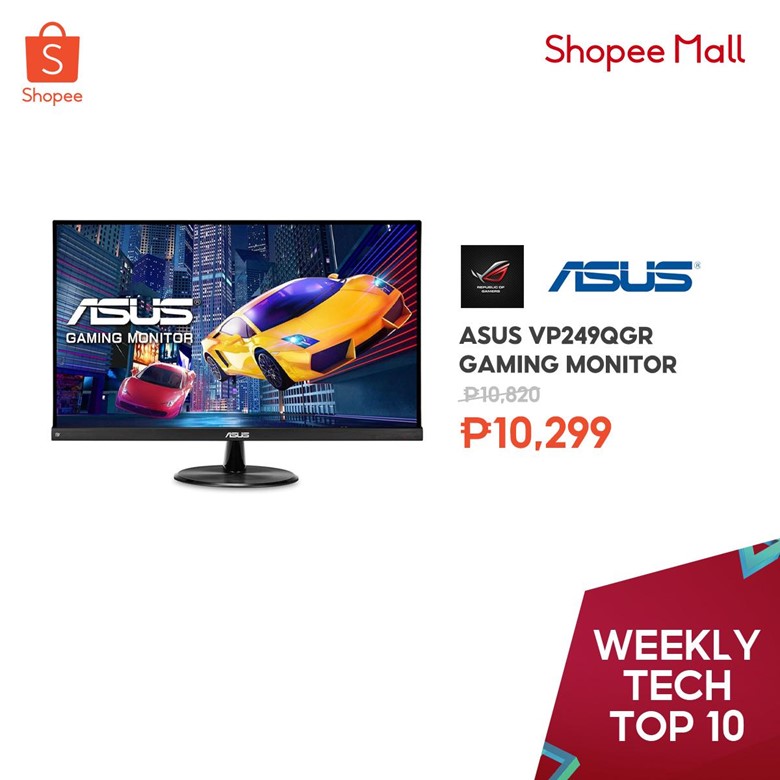 It's tiny, but the right gaming mouse can tip the game in one's favor. This one's a popular wireless weapon of choice by gamers, so they'll be in good company. The Logitech G300S Optical Gaming Mouse is currently on sale for only Php 780, a whopping 62% discount from its SRP of Php 1250.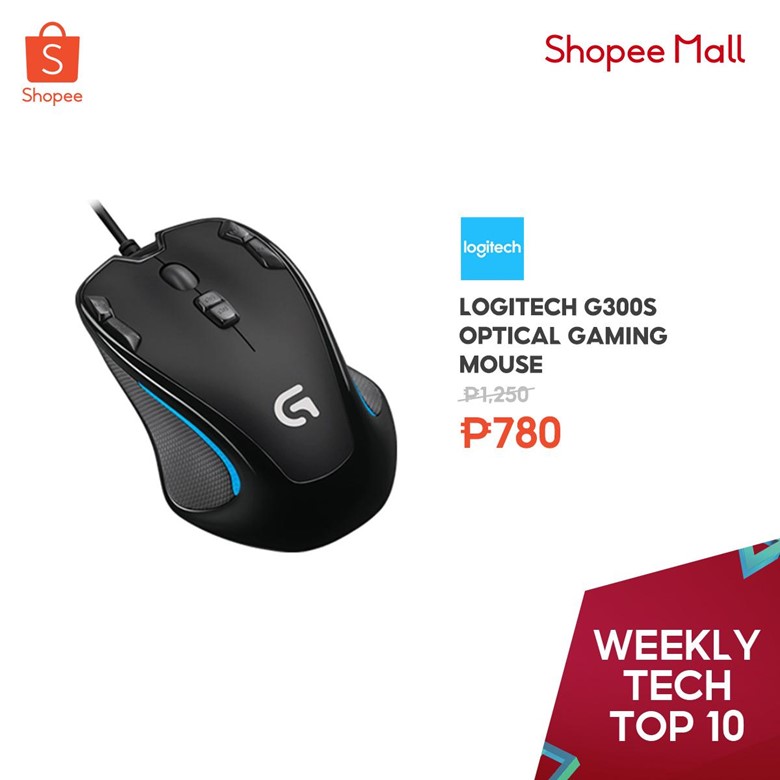 This allows them to immerse themselves in-game. Headsets with noise-cancelling features can make gamers feel like they're right in the middle of the action!
Grab a Zeus LE001 Lightning Excalibur Gaming Lightning Headset for only Php 205 – that's the price of a Venti Frapuccino at Starbucks!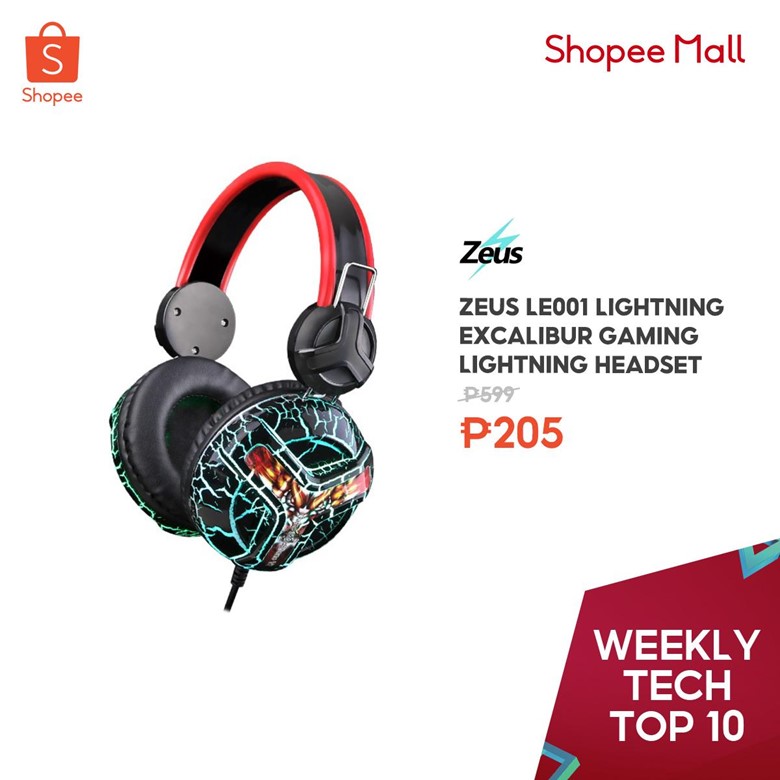 Are they frequently on the go? They can enjoy their favorite games everywhere with a gaming phone. The Asus ROG Phone 3 Strix Edition is one of our best-reviewed gaming smartphones, and it's currently on sale for only Php 37,999!
READ: ROG Phone 3 Strix Edition reivew: The 144Hz era is here!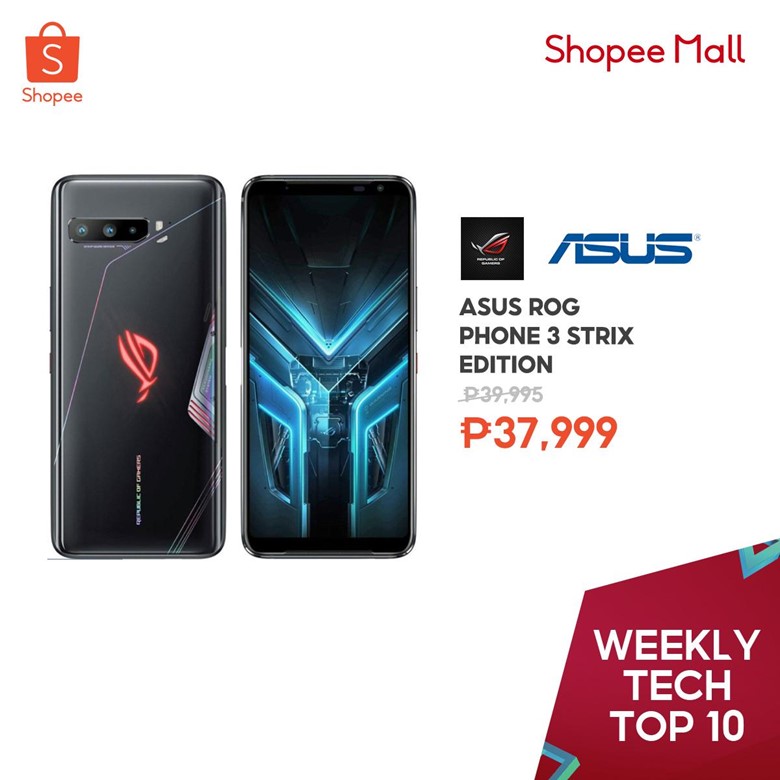 If you're looking to get these amazing deals, head over to the Shopee Philippines. Not only are the products 100% authentic, you also a 7-day return guarantee. You also get free shipping and the option to pay via COD (cash on delivery).
As an added benefit, you get direct support from Shopee Philippines, should there be any issues with your purchase.
Click here to download the Shopee app for FREE on the App Store or Google Play.