For most of us Filipinos, the invitation to a beer spans light years beyond a night of fun; it's (all of that and) a language of its own: it means "I miss you dear friend," or "I just need someone to talk to"; it's that subtle, unawkward, nudge that allows us to check in with our loved ones. For lack of a better excuse, "may inuman dito" is a good enough reason to invite friends over with or without occasion. Ingrained in these get-togethers besides humor, laughter, and wit is our distinctive warmth as a people.
In celebration of its 20th anniversary in the Philippine market, San Mig Light invites us to honor the depth and breadth of human expressions, to partake in dialogues that inspires Filipinos to launch themselves into substantial topics, and to stir life into progressive thought, through its social creative campaign, 20 Light Years.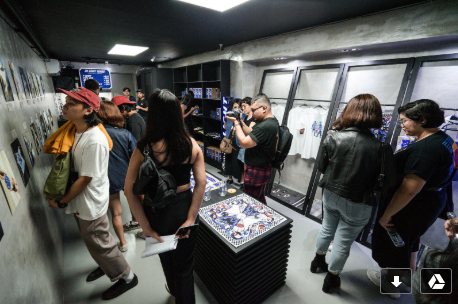 With this in mind, San Mig Light partnered with local brand PURVEYR to produce a retail collection that features 20 different designs by Filipino artists and designers. The collection includes 5 types of merchandise – t-shirts, tote bags, scarves, beer mugs, and coasters – with designs inspired by four social topics that deserve a spotlight right now, namely Gender Equality, Arts and Creativity, Community Development and Mental Health. Each social topic has a merchandise set of five different designs as each artist is assigned to 1 social topic and 1 type of merchandise, completing the 20-piece collection.
San Mig Light approached local retail brand PURVEYR in order to create a collaborative campaign that aims to inspire Filipinos to engage in important social conversations more, by connecting San Mig Light to the pulse of the hyper-aware, creative community, as seen in the list of artists below.
Gender Equality
Kita (T-shirt), TRNZ (Tote Bag), Gianne Encarnacion (Scarf), BLIC (Beer Mug), Kris Abrigo (Coaster)
Community Development
Hey, Mady! (T-shirt), Jai Hernandez (Tote Bag), Anina Rubio (Scarf), Sleek Shy (Beer Mug), Distort Monsters (Coaster)
Mental Health
Donsuki (T-shirt), Issabarte.art (Tote Bag), Ev.yu (Scarf), Raise Hell (Beer Mug), Jill Arteche (Coaster)
Arts and Creativity
Chad Manzo (T-shirt), Bastinuod (Tote Bag), Strap (Scarf), Tropical Futures Institute (Beer Mug), Revere (Coaster)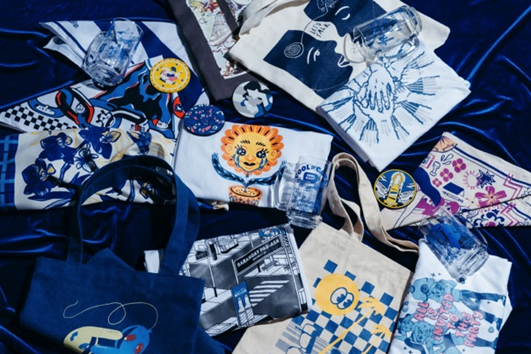 Launched last November 14, the collection is available in PURVEYR Post Poblacion, online through PURVEYR.com, and in all the "20 Light Years: Usapan" panel talks that San Mig Light and PURVEYR will be hosting until the end of January 2020, with the following price points: t-shirts for PHP 600, tote bags for PHP 500, beer mugs for PHP 400, coasters (4-piece set) for PHP 400, and scarves for PHP 300.
Artists from different areas in the country were chosen to celebrate diversity, which also explains why the 4 panel talks will be mounted in 4 different locations in the country:
Quezon City – Gender Equality
November (details to be finalized)
La Union – Community Development
December 7 (details to be announced)
Cebu City – Arts and Creativity
January 11 (details to be announced)
Makati City – Mental Health
January 25 (details to be announced)
For more details, follow @sanmiglightph and @purveyr on Instagram,
and the San Mig Light x PURVEYR 20 Light Years campaign at purveyr.com/20lightyears.