MANILA, Philippines – The 2015 Tatt Awards are among us, and for the first time in its five year history, the nominees will be decided through open voting. From September 16 to October 15, voters can nominate anyone who has a positive impact on the world of social media. Just log on to www.tattawards.com to submit your nominations, and be sure to tune in to Astig.ph to see if your voice was heard!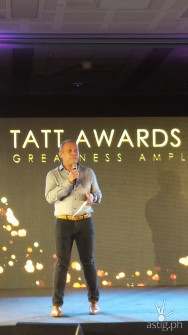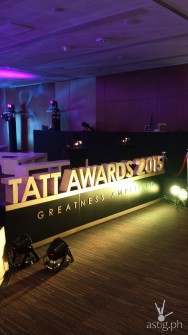 The Tatt Awards are an annual celebration of greatness through social media. The awards recognize the efforts of artists, performers, and movements in social media. They aim to raise the standards and positivity of social media. "The goal of the Tatt Awards" says Ernest Cu (President and CEO of Globe), "is to help build up a digital following and build a full web experience."
After half a decade of a standard award ceremony format, Ray Guinoo, Director and Head of Globe mobile broadband brand Tattoo Nomadic Broadband, felt it was time to let go of labels. This year, with the help of the star studded Tatt Council (featuring Philippine icons Anna Oposa, Bam Aquino, Jinno Rufino, Quark Henares, Jim Paredes, Bianca Gonzalez, Daphne Osena-Paez, Mike Carandang, and Nix Nolledo) the Tatt Awards have arranged for voters to define and decide what excellence is in social media.
This November, the Tat Awards will name the winners, or as they will come to be known, The Great Ten.
Greatness comes to those who connect. So, cast your votes for your favorite social media personalities. Stay in touch with the awards by using the hashtags, #GreatnessAmplified or #TattAwards2015 and be sure to help better the Philippines through a connected digital experience!