Timepieces are a testament to man's ability to engineer precise tools. First invented in the 1800s, they have evolved along with technology, becoming smarter and tougher while remaining fashionable.
As a utility device, no other brand combines durability, quality, and looks like the Casio G-SHOCK. Known for its tough exterior and quality craftsmanship, the newer G-SHOCKs also offer smart features such as fitness monitors, GPS tracking, and smartphone integration.
Made with quality materials, they are quite stylish which make them great investments and a permanent piece of one's wardrobe.
To celebrate Fashion Friday this coming August 28, Shopee Philippines is marking down the Casio G-SHOCK by up to 10% off!
In case you're still on the fence, here are 3 good reasons to hit that add to cart button:
1. It's super durable
G-SHOCK has made a name for its ultra durable chronographs, and now that same durability is making its way into smart watches such as the Casio G-SHOCK GBD-H1000.
Its complex, rugged shape and shock-resistant structure is designed to protect the unit and prevent direct shock to glass and buttons.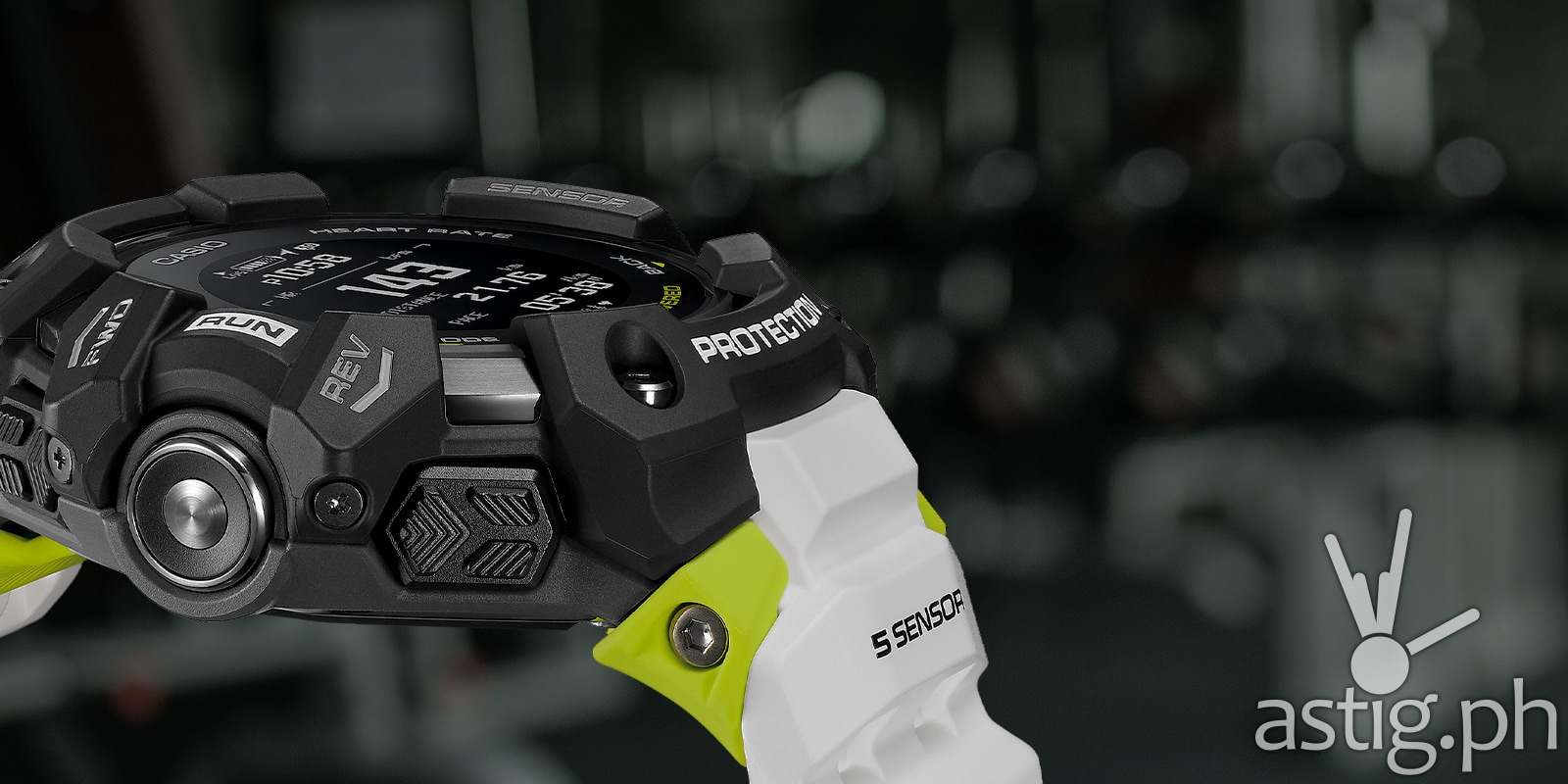 Take it with you on your next outdoor trip, play sports, or hit the gym when the COVID-19 pandemic is over … hopefully sooner rather than later!
It is completely waterproof, able to withstand up to 20 bars under water, which is about 200 meters!
For reference, intro dives usually go up to 10 meters, while advanced divers can go up to 30 meters, so you don't have to worry about taking it with you on your next scuba adventure.
2. It shows you have excellent taste
In an era dominated by smartphones and gadgets, nothing says you have excellent taste other than a well-crafted piece of technology. That's the reason the iPhone stood out among all other smartphones, and the same can be applied to timepieces.
Take the Casio G-SHOCK GA2100, for example. It's discrete enough not to draw too much attention, but look closer and you'll appreciate intricate details only made possible through years of refinement, superior craftsmanship, and excellent quality control.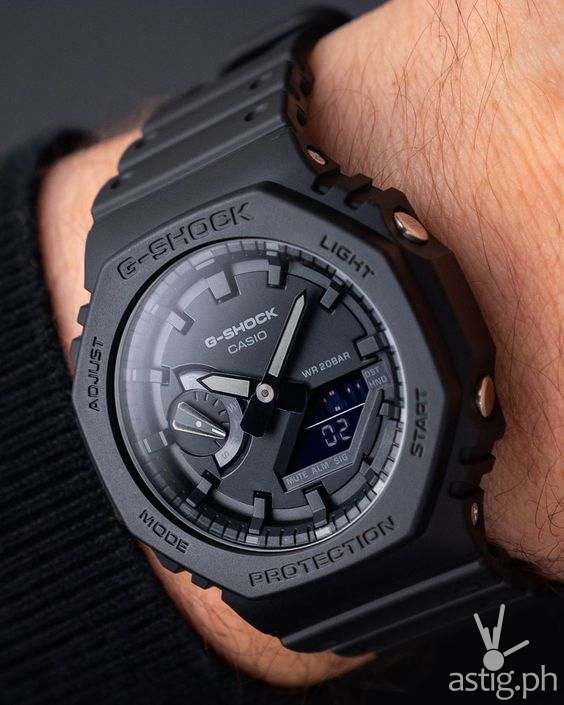 It combines carbon fibers with resin so it both light and durable at the same time. It combines analog components with digital display, making it both classic and trendy at the same time. It's unnoticeable during the day, but the double LED light glows bright in the night.
The balance is almost poetic, like something Tony Stark (Iron Man), Bruce Wayne (Batman), or James Bond would wear to the MET Gala after kicking some bad guy's butts.
Just watch this video to see what we mean:
3. It is a quality investment that will last for years
There are plenty of inexpensive timepieces out there, and the G-SHOCK has its fair share of knock-offs that cost anywhere from a few hundred to a thousand pesos.
If you've ever bought a knock-off, you know these things are nothing like the original. They may look the same, but they feel off, and you'll only be left wanting more.
Authentic G-SHOCK timepieces are worthwhile investments should last you several years. They come with a 2-year warranty and the peace of mind that its components are made of high quality materials.
If you're looking to get one today, chances are you're going to have to get it online which means you won't have the opportunity to scrutinize it up-close.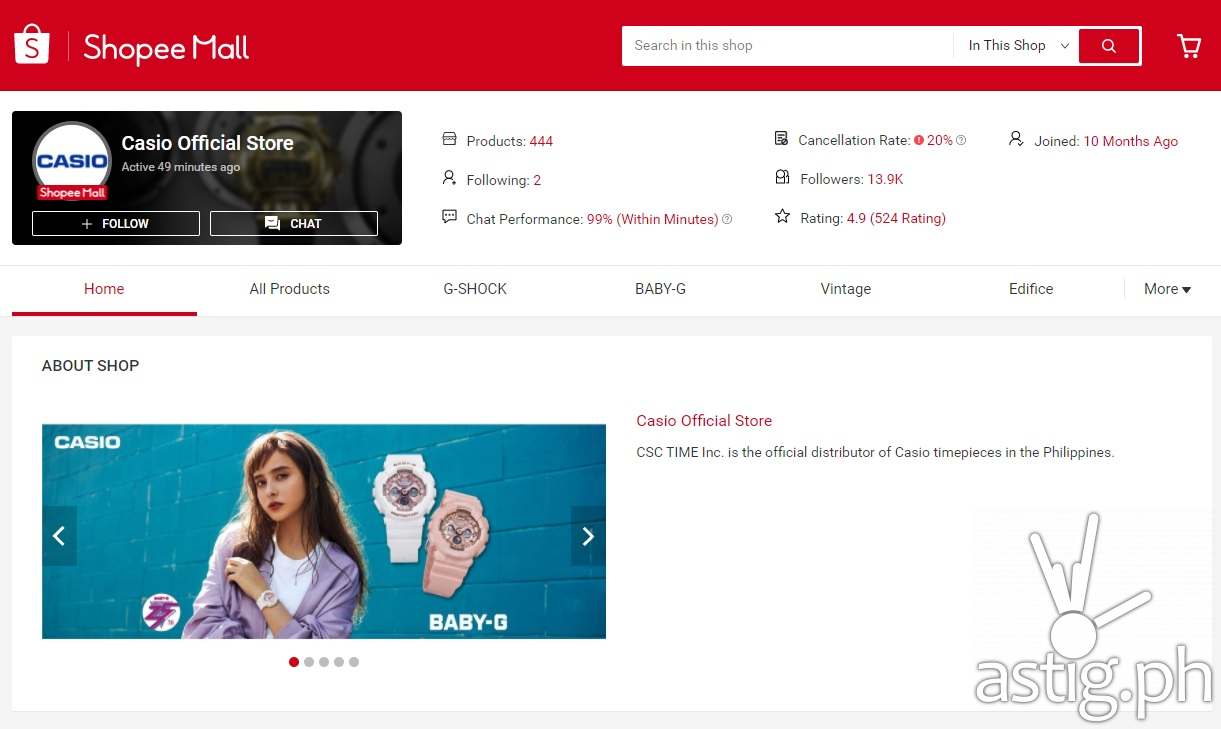 So it's really important to purchase from reputable sellers or official stores such as the Casio Official Store on Shopee Mall.
Not only are their products certified 100% authentic, you also get the benefit of their 7-day return policy. Free shipping and the option to play COD (cash on delivery) is just the cherry on top!
As an added benefit, you get direct support from Shopee Philippines, should there be any issues with your purchase.
Casio G-SHOCK watches such as the GBD-H1000-8DR and G-SHOCK GA-2100-1ADR will be going on sale in time for Fashion Friday on August 28, so mark your calendars and add hit that add to cart button – the perfect time is now!!! #punintended (thanks Greg!)
Click here to download the Shopee app for FREE on the App Store or Google Play.