The Aldenvasion concert  of Alden Richards turned out to be a huge success despite the lack of promotion from the producer and the organizers.
AlDub's other half  took to Twitter last night to express his gratitude for all those who came and supported his very first major solo concert at Ynares Center, Antipolo.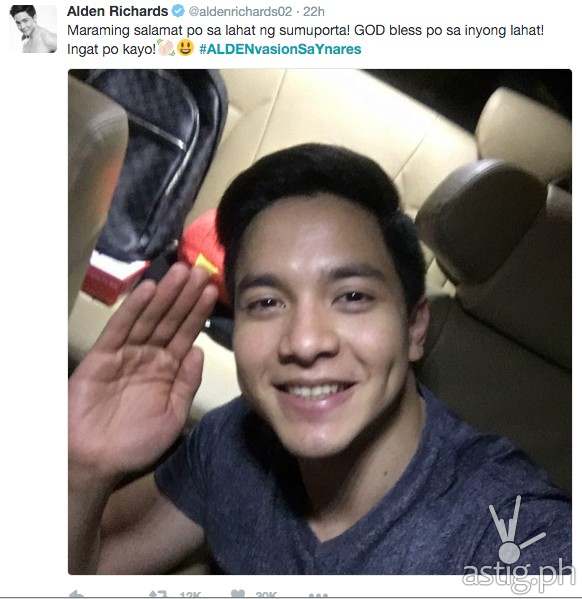 Antipolo City Government meanwhile supported Alden's solo concert. 1000 tickets were given away on that day for those people who fell in line at the 2nd floor of Antipolo City Hall.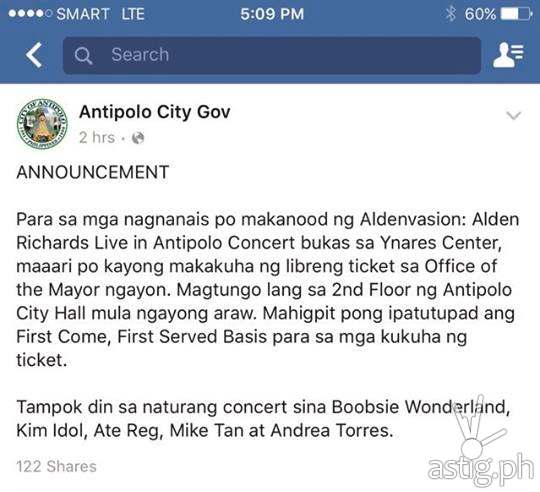 Some fans were disappointed for lack of promotion of the concert and blamed the producer Joed Serrano.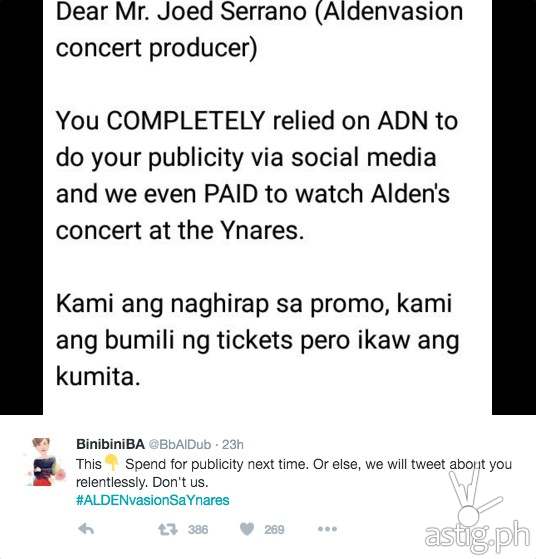 "Dear Mr. Joed Serrano (Aldenvasion concert producer) You completely relied to ADN to do your publicity via social media and we even paid to watch Alden's concert at the Ynares. Kami ang naghirap sa promo (tion), kami ang bumili ng tickets pero ikaw ang kumita.
A netizen also did an open letter to the producer of Aldenvasion.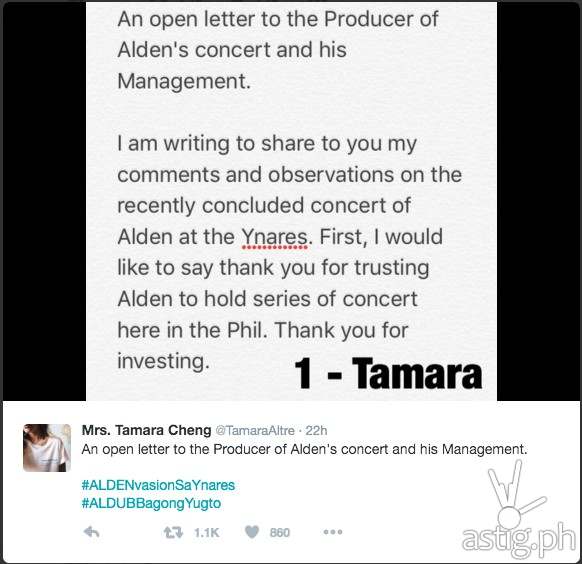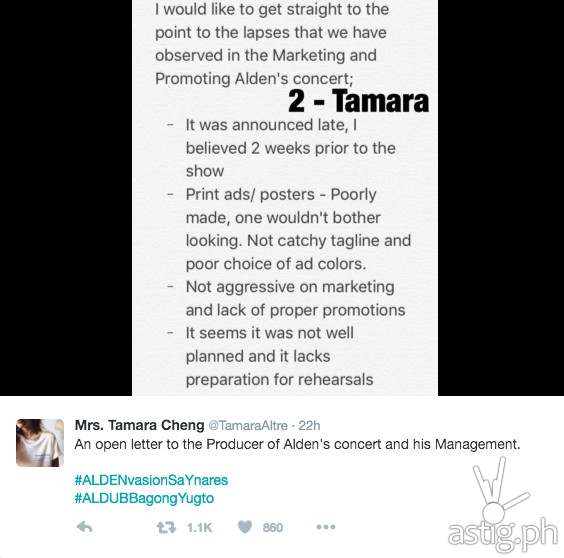 I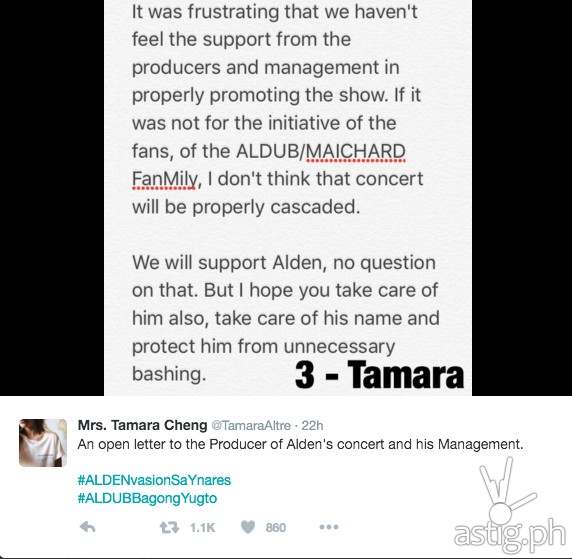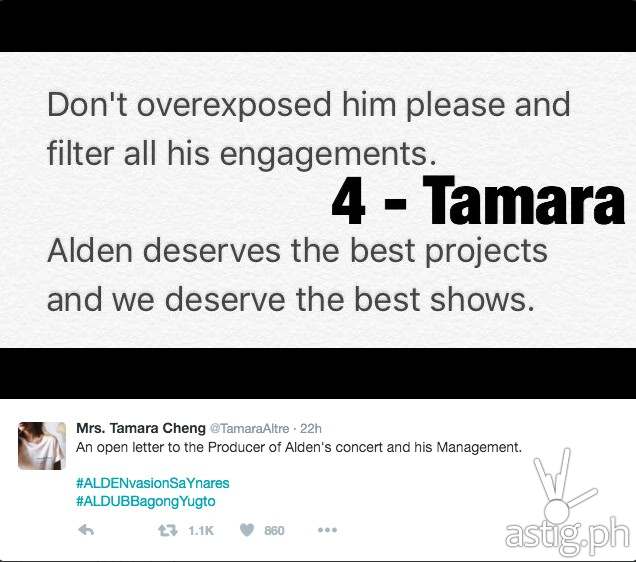 An open letter to the Producer of Alden's concert and his Management. I am writing to share to you my comments and observations on the recenrtly-concluded concert of Alden to hold series of concert here in the Phil. Thank you for investing.
I would like to get straight to the point to the lapses that we have observed in the Marketing and promoting Alden's concert.
– It was announced late, I believed 2 weeks prior to the show
– Print ads/posters – poorly made, one woudn't bother looking, Not catchy tagline and poor choice of ad colors.
– Not aggresive on marketing
– It seems like it was not well-planned and it lacks preparations for the rehearsals
It was frustrating that we haven't feel the support from the producers and management in properly promoting the show. If it was not for the initiative of the fans, of the ALDYB/MAICHARD Fanmily, I don't think that concert will be properly cascaded.
We will support Alden, no question on that. But I hope you take care of him also, take care of his name and protect him from unnecessary bashing. Don't overexposed him please and filter all his engagements. 
ALDEN DESERVES THE BEST PROJECTS AND WE DESERVE THE BEST SHOWS."