TAGUIG, Philippines – Lenovo is refreshing its product offerings to Filipino customers with the launch of new laptops that run on AMD Ryzen processors. The release is part of the company's objective of bringing the latest technology straight to consumers.
Based in California, Advanced Micro Devices, Inc. (AMD) develops computer processors and related technologies for business and consumer markets. Its main products include microprocessors, motherboard chipsets, embedded processors and graphics processors for servers, workstations and personal computers, as well as embedded systems applications. Its partnership with Lenovo allows AMD to develop processors for the company's ever-growing consumer, commercial, and enterprise portfolio.
"AMD's newest processors are getting a lot of praise due to their powerful performance, especially when it comes to running multiple tasks, heavy programs included. We partnered with AMD to provide Filipinos such cutting-edge technology equipped to support the ever-growing performance demands of the market," said Lenovo Philippines Country General Manager Michael Ngan.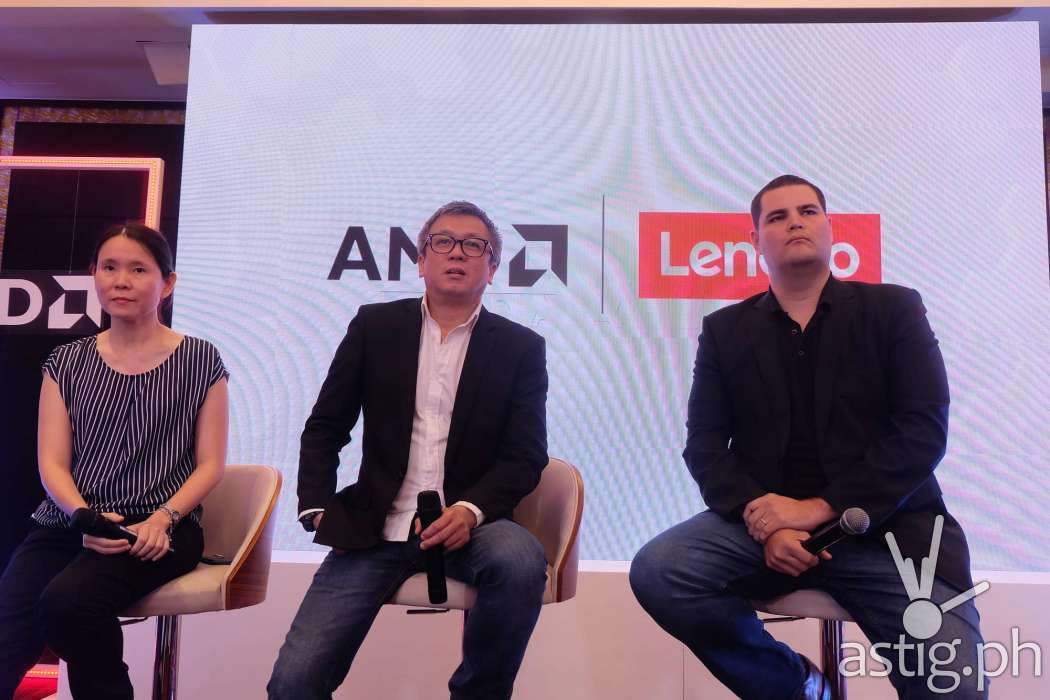 Just last year, AMD released its Ryzen lineup of processors with multi-core setup. With the power of two or more cores in a single chip, Ryzen delivers industry-leading performance when it comes to running intensive programs involved in digital content creation, 3D rendering, gaming and streaming, CAD work, and more.
AMD Ryzen processors also include simultaneous multithreading (SMT) wherein the processor splits each of its physical cores into virtual cores known as threads. This is done in order to increase performance and allow each core to run two instruction streams at once. SMT allows various operations to be broken down into smaller parts and have those processes carried out more efficiently.
"AMD is thrilled to be partnering with Lenovo to bring our Ryzen Mobile processor technology to market in the Philippines. We are very pleased to continue to expand our business together with the largest range of products we have ever launched with Lenovo Philippines. We have added new Lenovo offerings to our Ryzen Mobile portfolio, which all feature award winning Ryzen processors, and in partnership with our high performance Radeon graphics technology, deliver great multitasking experience and are also excellent for gaming and content creation," said Peter Chambers, Director – Consumer Sales, Asia Pacific & Japan, AMD.
During the launch event, a total of five devices with AMD processors were unveiled – the Yoga 530, IdeaPad 720S, IdeaPad 330, IdeaPad 330S, and the IdeaPad 130.