Last week at Pina Colina Resort in Tagaytay. I attended the ROG Re: Define 2019 Tech and Gaming BootCamp. It was my 1st time to attend this kind Tech of event.  Sounds like a Military summer training for tech enthusiast in preparation for serious great cyber battlefield action.
I witnessed the Asus TUF, Zephyrus and Mothership Models firsthand to be released today 9Pm Philippine Standard Time Tuesday, April 23, 2019 the TUF Gaming unit FX505DD/FX505DT/FX505DU/FX705DU unit which actually target gamers and various freelancers or any professional jobs.
A multipurpose laptop with specialized keyboard that suits various gaming styles. That you can actually use to mix with any professional work on the other hand. To showcase your unique astig gaming and tech lifestyle. Asus also did a collaboration with the BMW designworks group to explore new ideas in future gaming.
During the tech bootcamp, Asus Country Manager George Su told me that price tags varies in different countries based on tax and specs customization.  Because different country got different preference but for Philippines this is the best value specs they distribute to tech shop and malls nationwide.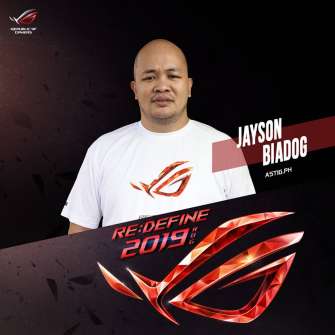 Ok ba ang Astig binatang Pilipino yeah! Gamers uniform and profile pic ReDefine ROG pic ko? Kailangan kasi maglaro at mag aral ng gaming ng mabuti. Para makpasok sa Pro esports Fortnite World Cup, The International, Halo, PUBG, DOTA at Call of Duty.
This is a very serious gadget for a serious gamer and one of the best equipment for better performance result as a pro user. So having said that –  We are ready. This is how we RE:DEFINE 2019! #REDEFINE2019 #RepublicOfGamers. So take a look at the Asus TUF FX505/FX705 Models below with a 7 hour battery life.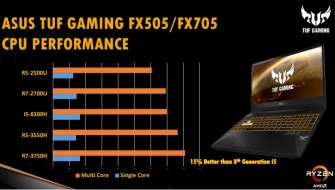 Graphics – It uses Advanced NVIDIA GeForce GTX 16-series for better graphic performance that suit your gaming screen performance appetite. That is 40% better than GTX1050i and 70% better than GTX1050 model.
Design – FX505/FX705 Comes with Gold steel that release power and toughness. The Aluminum gunmetal cover features the radiating X design with complementary sand blasted finish.
HyperStrike Keyboard – The desktop inspired layout makes you feel that its do easy to control in. Optimized for gamers features RGB  backlighting. Across all zone to ensure accurate improved ergonomics.
Broader space bar, isolated arrow keys, recognizable gaps for precise and effortless control.   Which is designed the way your fingers used to do the playing and typing for easy arrow keys identification.
Overstroke Technology – Provides each key with 1.8mm travel distance for improved responsiveness. Keys are calibrated to require just 62 gram-force (gf) for activation feature an extended overstroke distance for more comfortable typing. With 1/2 FX505 overstroke distance Compare to 3/4 general keyboard  actuation  travel distance.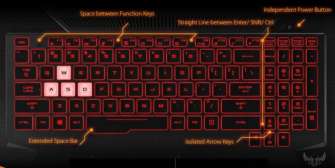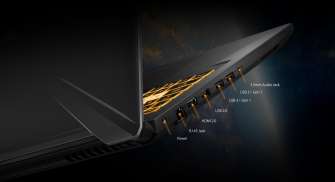 See the Price Reveal and Tech Specs Below. 
With CPU and GPU refresh  – Equipped with AMD Ryzen 7 processor and latest generation NVidia GPUs (GTX Turing)
IPS-level NanoEdge display for incredible immersion – 15.6" Narrow-bezel FHD display (FX505) / 17'3" Narrow-bezel FHD display (FX705)
Military-grade toughness – Meets MIL-STD-810G standard for surviving sudden jolts, allowing it to handle the knocks and bumps of everyday life better than the competition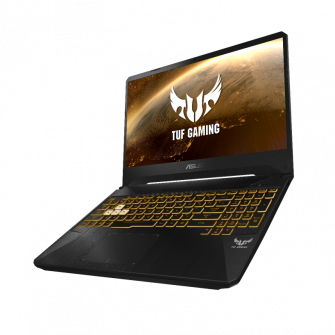 Desktop-inspired RGB-backlit keyboard – RGB-backlit keys with highlighted WASD key group and 20M key press lifespan, and Overstroke technology for fast and effortless control
HyperCool Technology for improved durability – Integrated Anti-Dust design and Fan Overboost help maintain peak performance and stable cooling over the long run
Immersive DTS Headphone:X™ surround sound – Experience 7.1-channel surround and optimized high-fidelity audio with specific profiles for games, movies, and sport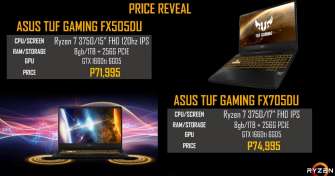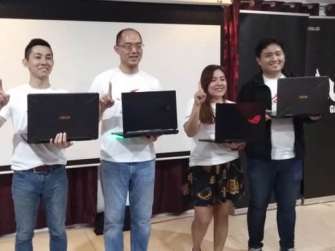 ASUS TUF Gaming FX505DU(Ryzen 7 3750/GTX1660ti 6gb/15"120hz FHD/8GB/1tb + 256G PCIE) – P71,995
ASUS TUF Gaming FX705DU(Ryzen 7 3750/GTX1660ti 6gb/17"FHD/8GB/1tb + 256G PCIE) – P74,995
ASUS TUF Gaming FX505DT(Ryzen 5 3550/GTX1650 4gb/15"120hz FHD/4GB/1tb HDD) – P49,995
ASUS TUF Gaming FX505DT(Ryzen 7 3750/GTX1650 4gb/15"120hz FHD/4GB/1tb HDD) – P54,995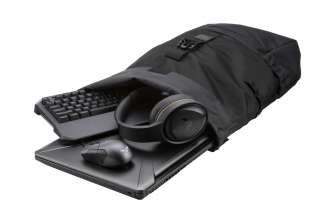 All units come with a FREE TUF Gaming Backpack