EVERY time a gaming laptop is being unveiled, the said computer is expected to be big in size considering that some eSports titles like PlayerUnknown's Battlegrounds (PUBG) and Apex Legends will require a lot of memory space.
That is why when ASUS released the Republic of Gamers (ROG) Zephyrus line, many batted an eye at what it can do considering its slim form factor.
REVIEW: ROG Zephyrus S GX531 vs MSI GS65 Stealth Thin: Battle for the best compact gaming laptop of 2018
Today, the Taiwanese manufacturer is finally making public the ROG Zephyrus S GX701, a refresh of last year's ROG Zephyrus S line of ultra-thin gaming laptops. At 1.87 centimeters high and 2.7 kilograms in weight, it currently holds the crown as the thinnest and lightest gaming laptop with a 17-inch screen.
If thin and light has always been the goal, according to ASUS Philippines country manager George Su:
"From the beginning, the concept is to come out with the thinnest and lightest gaming laptop," Su told ASTIG.PH last week in a bootcamp conducted by ASUS.
He even added that the said laptop "attracted a lot of very positive feedback from the gamers."
Select representatives from Philippine tech media trooped to the Pina Colina Resort in Tagaytay for the said bootcamp and got a sneak peek at the new gaming laptops set to be released by ASUS, which included refreshed TUF and ROG lineups, as well as the new ROG Mothership that was teased back in CES 2019.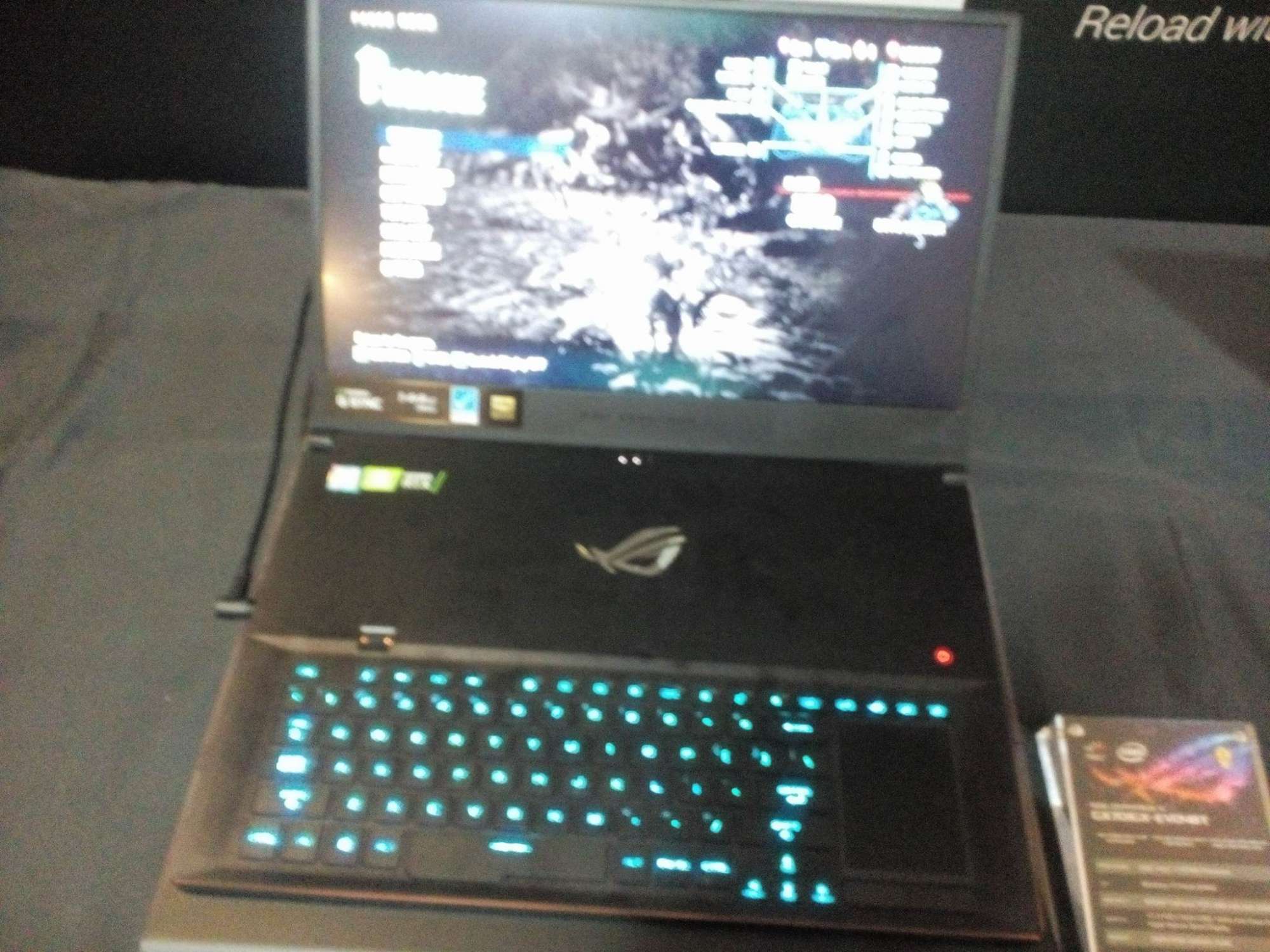 The GX701 will now have the new Intel 9th Generation processor refresh and a 17-inch HDR 144Hz/3ms display with an option to add DisplayHDR400 with 1B colors.
A 15-inch counterpart, the ROG Zephyrus S GX531, will also have the same specs added to the GX701 plus an SDR 240Hz/3ms response display.
Best of all, the GX541 comes equipped with NVIDIA GeForce RTX 2080 Max-Q with 8GB of GDDR6 VRAM, making it one of the most powerful gaming laptops equipped with Tensor cores support DirectX Raytracing (DXR) acceleration at a hardware level.
ROG Zephyrus M refresh
The Zephyrus "M" line also gets a refresh in the form of the ROG Zephyrus M GU502, which features an all-new chassis made of reinforced magnesium alloy.
It was also in the said bootcamp where ASUS made a soft launch of the two newest additions to the Zephyrus family, the ASUS ROG Zephyrus S GX502 and the ASUS ROG Zephyrus G GA502.
Similar in design with the GU502, the GX502 has ASUS' active aerodynamic system which maximizes airflow.
"We have a very efficient cooling fan, which we designed to suck the hot air out," Su said about the aerodynamic system. "That's why we can sustain and provide a very good performance for gamers."
The GX502 also has an up to 240Hz/3ms IPS-level display with Pantone Validation, the Intel 9th Generation Processor, the GeForce RTX 2070 graphics with ROG boost of up to 1540 megahertz at 115 watts, and a GPU switch where users can opt to use G-sync and Optimus.
Meanwhile, the GA502 may have a subtle design as if it resembles more of a typical laptop, but it has GeForce GTX 1660 Ti and Ryzen 7 3750H that helps the laptop attain triple-digit FPS on a 120-hertz display.
The GA705 is rated with a seven-hour battery life for desktop such as surfing and office applications.