The new ASUS ViVoBook Flip caught my attention when it was first announced for a number of reasons: it's gorgeous, it's ultra portable, it is very powerful and it has a decent battery life.
Allow me to explain.
One of the main selling points of a notebook PC is – you guessed it – portability. With the advent of convertibles like the ASUS ViVoBook Flip, personal computers are getting more portable than ever.
A convertible PC is a hybrid device that combines the power of a notebook or a laptop with the portability of a tablet.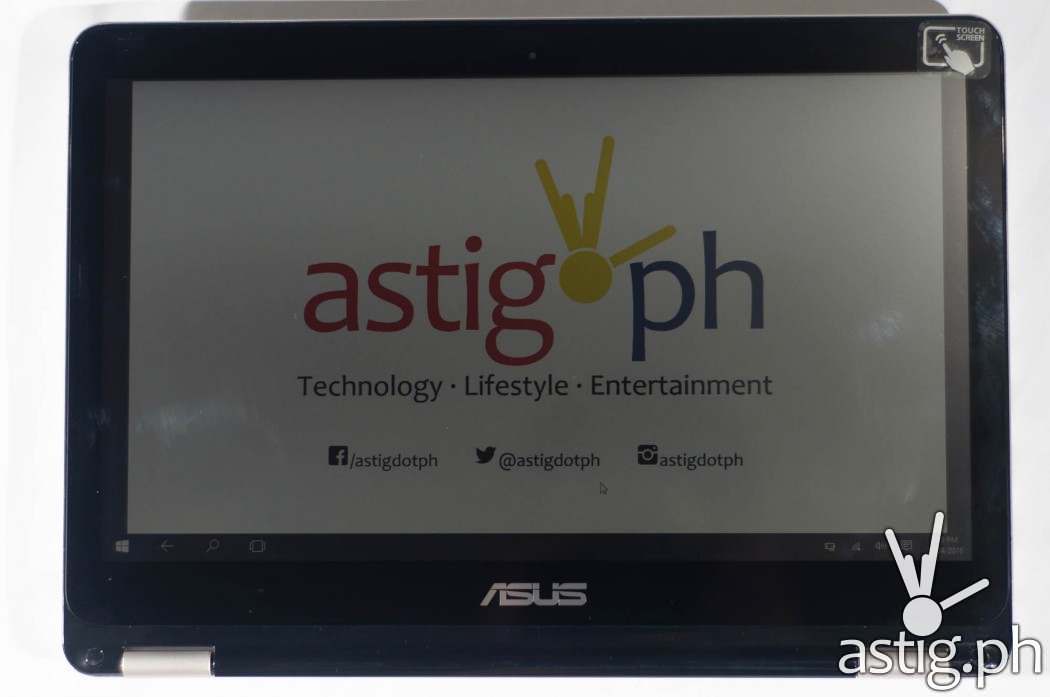 However, portability comes at a cost: power – or in the case of mobile devices, battery life.
Desktop computers are very powerful because they have access to unlimited space and unlimited power, so convertibles have to do a delicate balancing act of shrinking computer components small enough to be portable while trying to make everything run for a decent amount of time on batteries.
Look at your smartphone: it's a lot smaller than a laptop and it requires less electricity, but it also generates a lot less computing power than a laptop.
BUY: ASUS ViVoBook Flip TP301UJ (Php 39,499) on Lazada
Design and features
Size and weight
The ASUS ViVoBook Flip weighs only 1.5 kilograms and measures only 19.9 millimeters thin.
Compared to most laptops it is extremely lightweight, light enough to use with two hands in tablet mode, though I do wish it were lighter so I can hold it comfortably with one hand.
Chassis
I have had the Flip for less than a month, and I still can't get over how gorgeous it looks. If you like how the Macbooks look, you will not be disappointed. Sometimes I think it's just too gorgeous that I operate it very gently – like how you would with a delicate flower.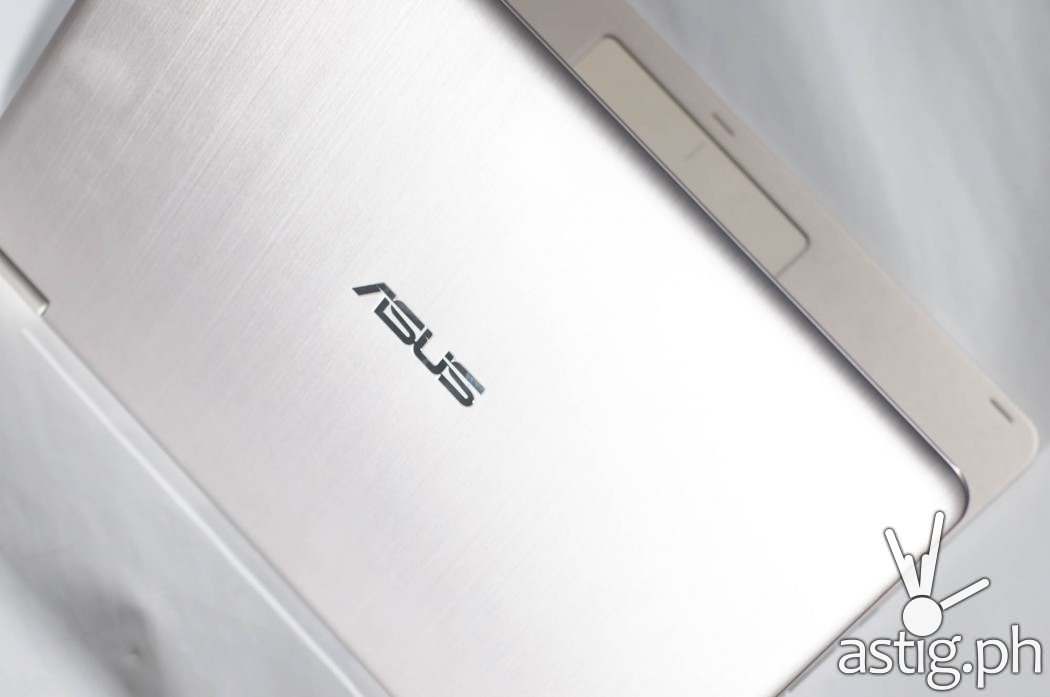 Since this is a convertible I tend to flip it around a lot, so I worry I might scratch the screen or the smooth brushed metal finish.
Tablet mode
Unlike standard notebook computers where the screen only rotates up to a certain limit you can actually swivel or "flip" the screen almost 360 degrees, turning it into a tablet.
This is what Intel calls a "convertible" computer, and in tablet mode Microsoft Windows 10 is intelligent enough to disable the physical keyboard and switch to a touch-screen keyboard instead.
The downside to all this is that it ends up being heavier than a tablet but on the upside you end up with a more powerful device with a bigger screen.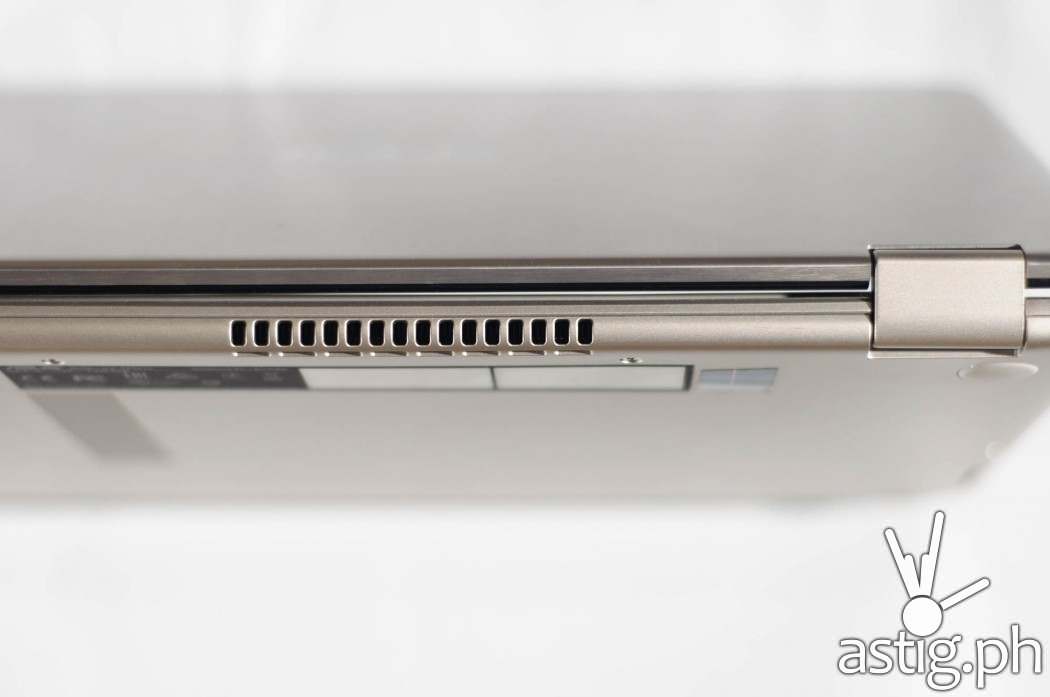 What worries me with convertibles like these is that the hinge might become loose. So far it seems solid and well made, but only time will tell.
Screen
Speaking of the 13.3-inch screen, it does not seem to come with a protective coating, so it might be a good idea to invest in a screen protector, especially if you're going to be in tablet mode a lot – just to be safe.
Note that the entry level model, the TP200SA, comes with an 11.6-inch screen instead.
Screen visibility is fair – I would say it takes up to 30 degrees viewing angle before I am bothered by the change in picture quality.
I am a little bothered by the reflections hitting the screen, especially when I'm using it behind a light source.
According to product page, the screen uses a technology called "TruVivid", which uses 'direct bonding', a process that combines the usual three layers of glass into a single layer, resulting in 67% fewer reflections.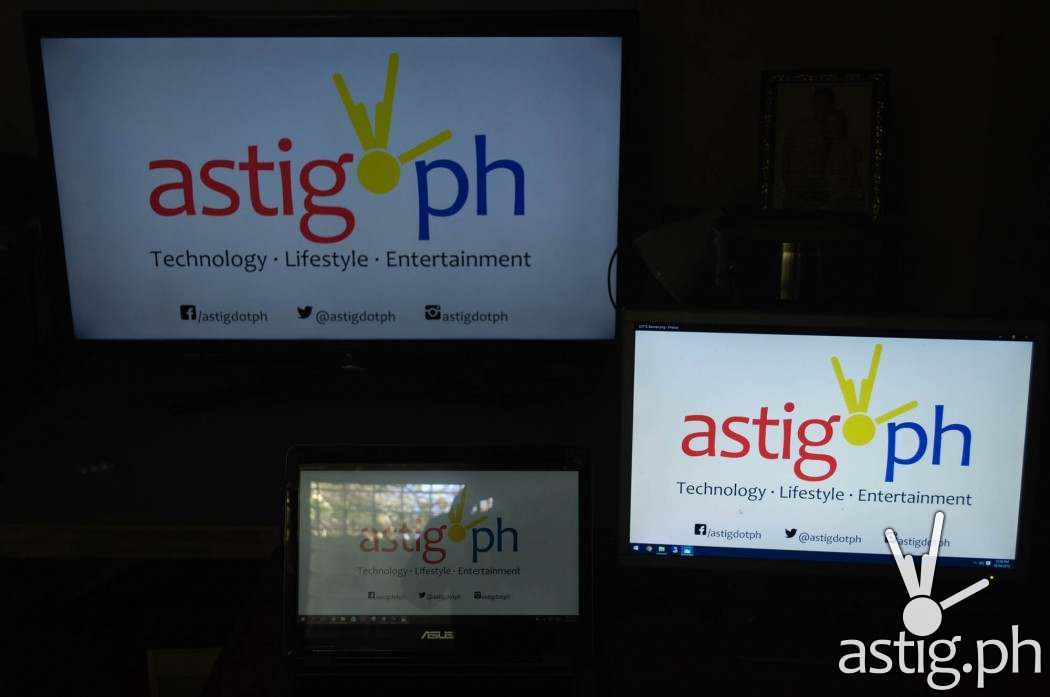 Despite this, I still think the screen reflects a lot of light. You can clearly see the difference in the photo below. Compare the screens of the ASUS ViVoBook flip, an AOC desktop monitor, and a Samsung LED TV. Do you see the difference?
Input
By the way, ASUS engineers also made sure the typing area is always cool to the touch, and I like that a lot, though there are times when the unit really heats up like when you are running on batteries or playing 3D games.
I had an old laptop that had a surface that heated up. It was so bad that I ended up melting its surface because I would leave it running while inside my bag – probably my fault of course, but I don't see that happening here.
Being a convertible, the Flip has a 10-point multi-touch screen that you can use simultaneously with your keyboard and mouse, unless you're in tablet mode in which case the built-in keyboard and touchpad automatically gets disabled and you navigate using gesture and an on-screen keyboard instead.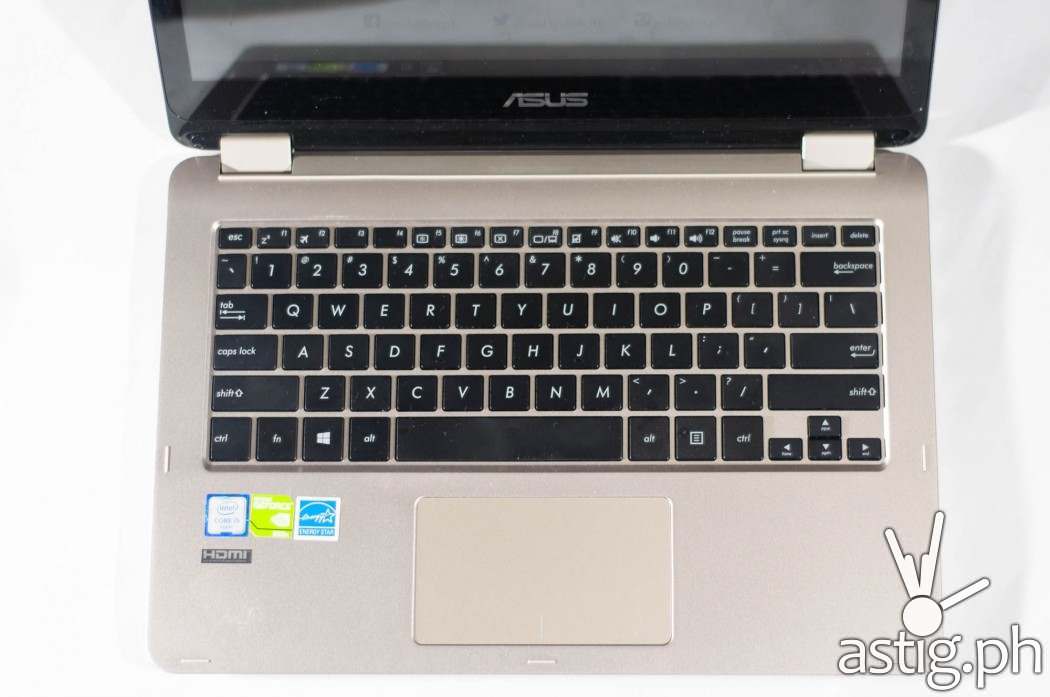 The built-in touchpad is big, and I like that. Windows 10 supports smart gestures for up to 4 fingers that you can use to quickly switch between apps, scroll, zoom in and out, among other things.
According to the ASUS website the keyboard is backlit, but that doesn't seem to be the case. I tried going through the manuals but could not find any information about it.
Connectors and ports
Some of you will be interested to know that the Flip does not have a removable battery. In fact, there are no removable parts, and I like that especially in a convertible. It makes the entire package feel more solid.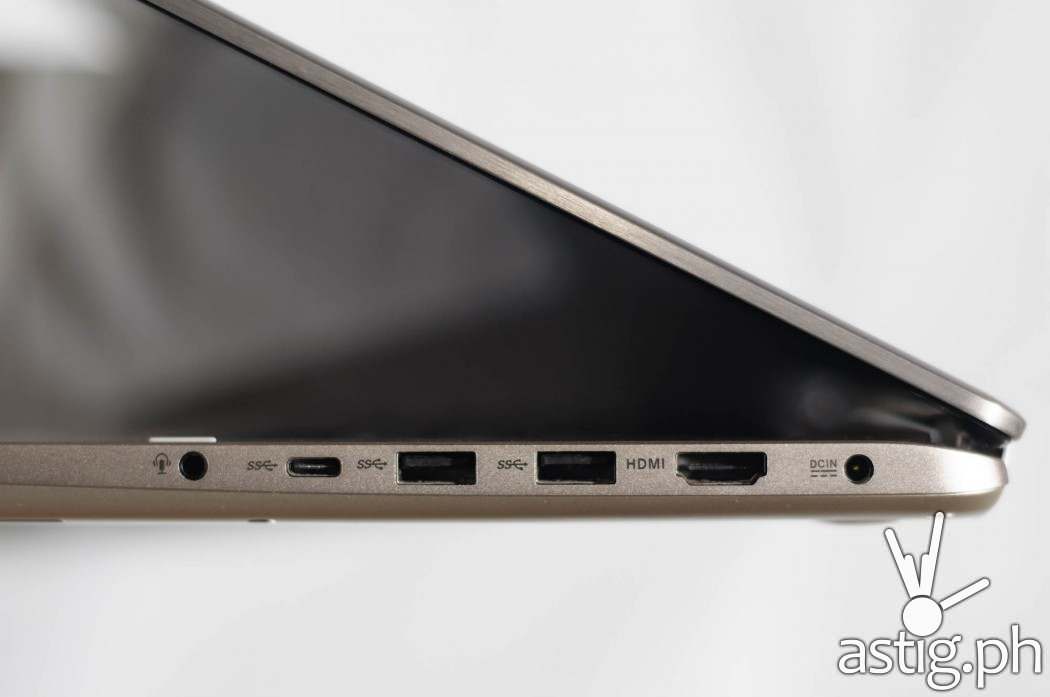 It also comes with a decent amount of connectors – a single USB 2.0 port, an SD Card reader, a 3.5mm audio headphone port, two USB 3.0 ports, an HDMI port, and a USB type-C port.
Although USB Type-C isn't that popular yet, it is comforting to know it's there for when the time comes.
It also has a very basic VGA (640×480) web camera – good for making video calls but not for taking pictures.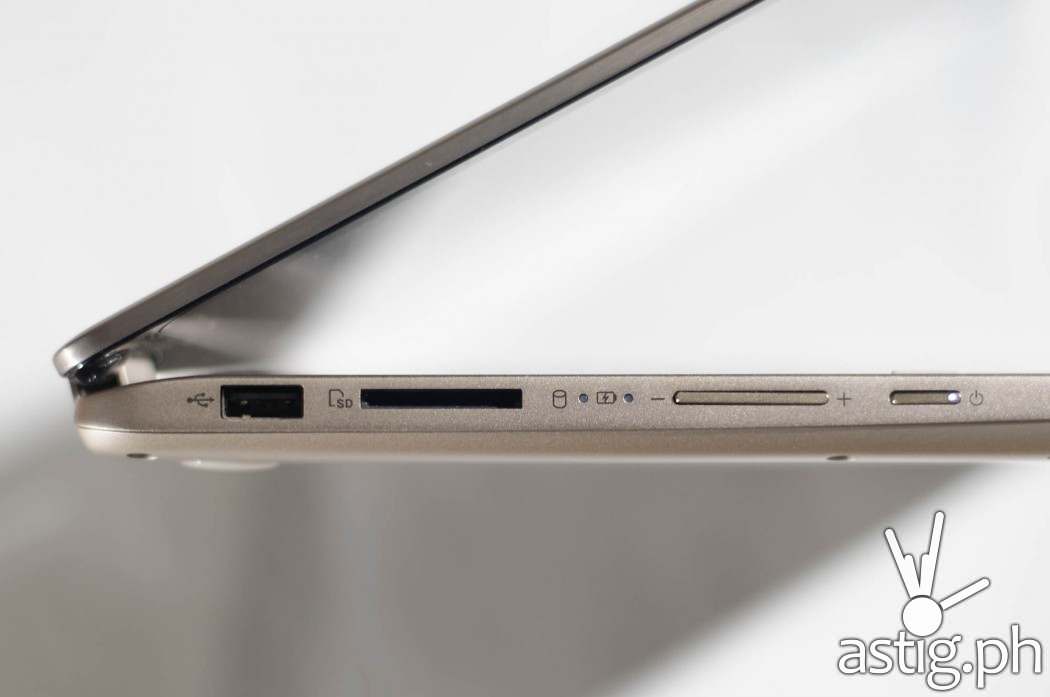 Tactile buttons include a volume rocker and a LED-lit power button that tells you if the machine is busy, which is a nice touch in addition to the battery level indicator which turns red if the machine is running low on power.
Audio
Two rectangular holes – one on the left and another on the right, serve as vents for stereo speakers, which I like. Since there were two speakers I was expecting audio to be very loud, however when I did my testing it looks like loudness is limited to the extent that the two speakers would balance out.
I even tried holding a smartphone, the ASUS Zenfone Laser, right next to the Flip but the smartphone was louder at full volume.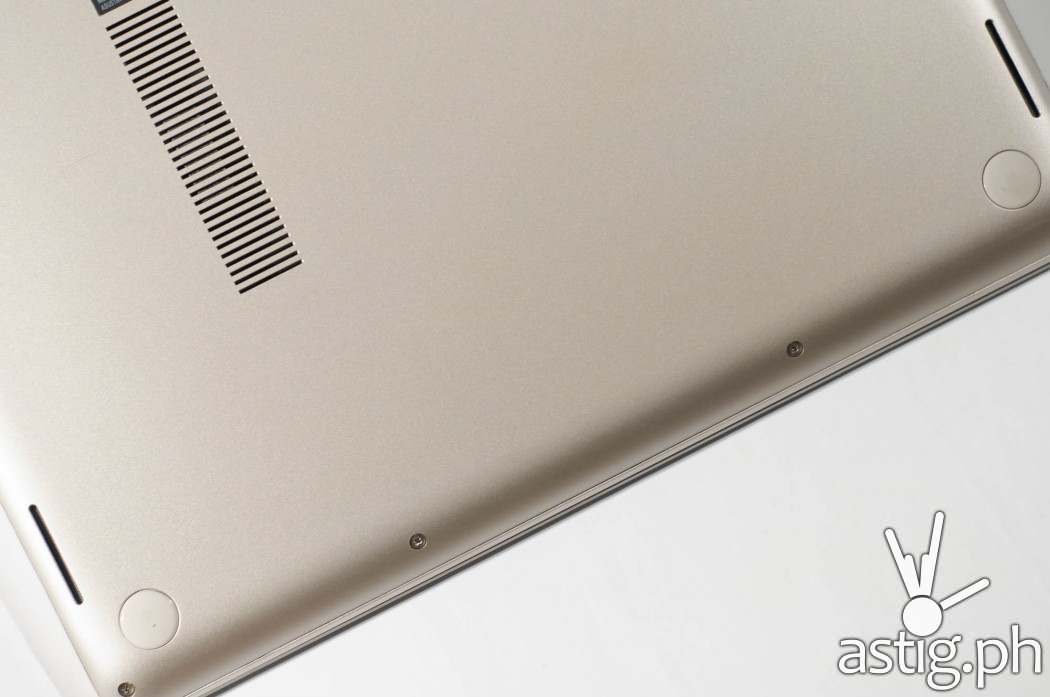 This might be partly due to the fact that the vents are located at the bottom of the unit, so the speakers are actually being muffled the table or whatever surface it is on. I can only wish that the speakers were placed in front for glorious, glorious sound.
While I am absolutely loving the dual speakers, I seriously think they should be located at the front of the machine, not at the bottom.
Performance
There are three base models available in the Philippines depending on CPU speed.
In the Philippines, the base model (TP200SA) packs a dual-core Celeron processor, the mid-range (TP301UA) has a 2.3 GHz Intel Core i3 processor, while the highest model (TP301UJ) comes with a 2.3 GHz i5 Processor.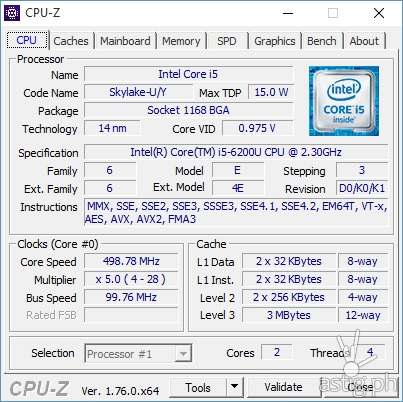 Onboard memory is 4GB upgradeable to 8GB. You probably need to have it installed at a service center professionally though, since I don't see a removable cover where you can install the memory, so you'll probably have to remove the entire back cover to do that, and that might end up voiding your warranty.
For the geeks out there, onboard memory is composed of two DIMM Dual Channel DDR3 modules at 1333/1066/800 MHz.
Storage options in the Philippines are limited to either 128 GB SSD, 500 GB SATA, or 1 TB SATA.
Unfortunately the SSD option is is only available on the TP200SA, which has a Celeron Processor, a smaller screen, and no discrete graphics. So if you want the GeForce 920M you're stuck with the non-SSD version.
For testing, I used the top of the line model (TP301UJ), which has an i5 CPU and 4 GB of RAM.
Desktop applications
Cold boot takes about 20 seconds to get to the login screen. Applications like Google Chrome and Microsoft Office apps launch almost instantly. Heavier programs like Adobe Photoshop Lightroom take a longer time to process which could be improved with a faster SSD.
Memory use averages around 2 GB, and I often get close to the 4 GB limit, though I never really hit it. With 15-20 browser windows open I usually end up consuming 3.4 GB of RAM.
Gaming
ASUS is well loved in gaming circles as a manufacturer of gaming hardware, especially discrete graphics cards and motherboards. The company is committed to gaming that in fact, they even have their own product line called ROG or Republic of Gamers. They even organize events and gaming tournaments under the ROG banner.
So if there's anyone that can make gaming hardware, it's ASUS.
Casual gamers will be happy to hear that the ASUS ViVoBook Flip comes with an NVIDIA GeForce 920M, an entry-level DirectX 12 discrete graphics card.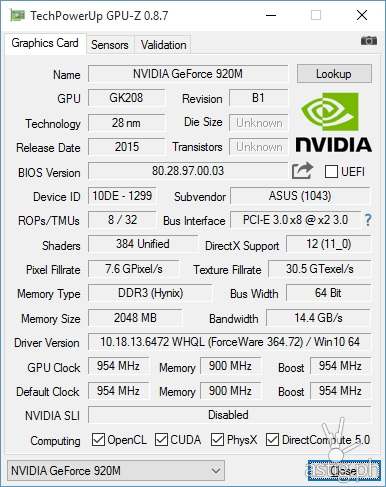 The 920M is powerful enough to run casual games and MMOs like DOTA and LOL. It should be able to run modern games, though performance may be limited to the lowest graphics settings.
I was able to play older games like Injustice: Gods Among Us, Tomb Raider 2013 and Crysis at medium settings and still get 30 frames per second.
The Flip struggles with newer games like Watch Dogs and Witcher 3, though they were still playable at the lowest graphics settings.
Generally, you should be able to get ~30 FPS or more from online games and older games, while you will need to lower the graphics and post processing settings to run the newer ones.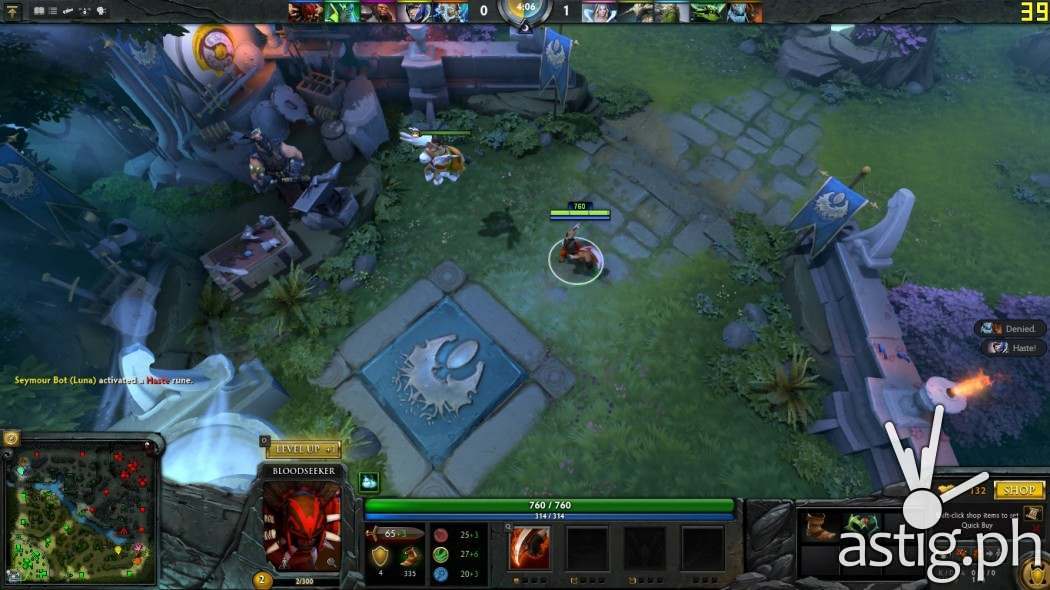 Here are some of the games that we tested and the settings used to get at least 30 FPS. Frame rate count was done via Fraps. Format is Game Name: # FPS (graphics settings)
Dead Space: 30 FPS (low)
Watch Dogs: 28 FPS (low) / 25 FPS (medium)
Tomb Raider: 30 FPS (high)
Injustice Gods Among Us: 40 FPS (high)
Crysis: 28 FPS (medium with 2x anti-aliasing) / 30 FPS (medium without anti-aliasing)
Witcher 3: 18 FPS (lowest) / 15 FPS (highest)
LOL: 110+ FPS (highest)
Dota2: 40 FPS (highest)
All games were run using the native resolution of 1366 x 768 pixels, so you can definitely get better frame rates and graphic quality by running at a lower resolution, say 1280 x 720 pixels.
Benchmarks
Here are some benchmark numbers for those who are interested. Tests were performed at three times each with the highest scores being recorded.
3DMark Fire Strike: 1048 (overall) / 1149 (graphics) / 3.39 FPS (graphics test 1) / 4.66 FPS (graphics test 2) / 4394 (physics) / 13.95 FPS (physics test)
3DMark Sky Diver:  3935 (overall) / 3825 (graphics) / 17.51 FPS (graphics test 1) / 17.33 FPS (graphics test 2) / 4475 (physics) / 75.35 FPS (8 threads) / 46.00 FPS (24 threads) / 26.17 FPS (48 threads) / 0.00 FPS (96 threads)
3DMark Cloud Gate: 5504 (overall) / 7041 (graphics) / 28.41 FPS (graphics test 1) / 33.2 FPS (graphics test 2) / 3121 (physics) / 3.91 FPS (physics test)
3DMark Ice Storm Extreme: 42304 (overall) / 45055 (graphics) / 238.05 FPS (graphics test 1) / 166.42 FPS (graphics test 2) / 34857 (physics) / 110.66 FPS (physics test)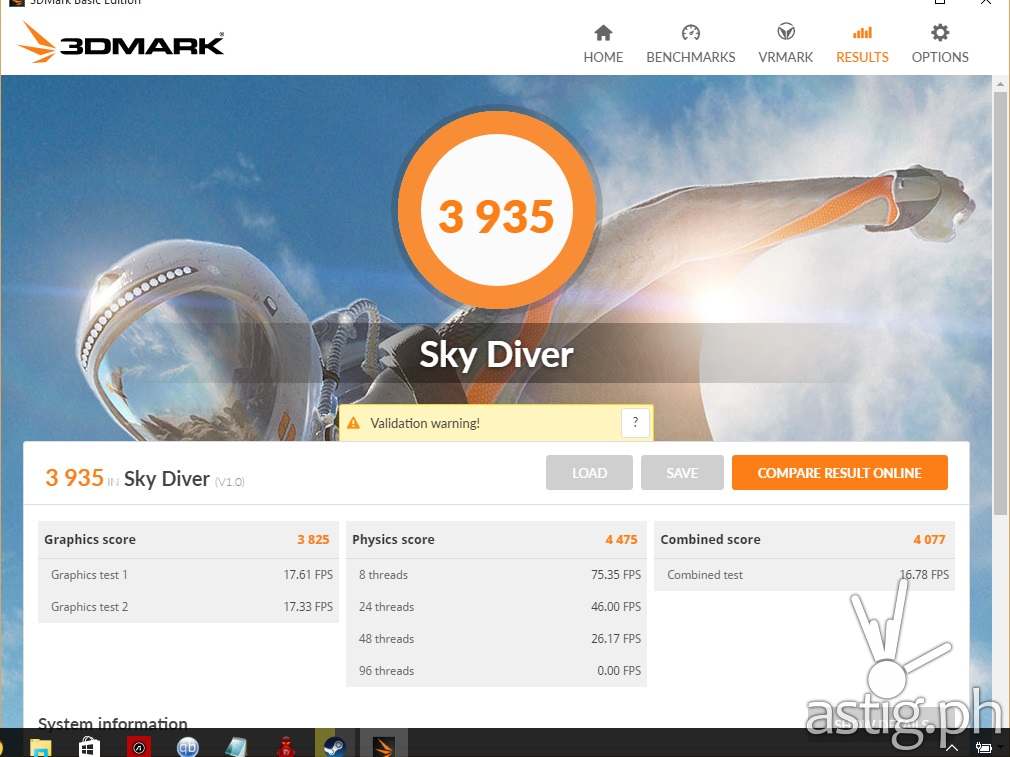 Fire Strike results are disappointing, as is to be expected from an entry-level GPU. Important numbers here are Sky Diver and Cloud Gate Results, since those are specifically meant to test non-4K desktop and laptop hardware.
The TP30UJ struggles with Sky Diver, getting only 17.51 FPS, while it gets a satisfatory 28.41 FPS on Cloud Gate.
Battery Life
So far we've established that the Flip is both beautiful and powerful, but this is a convertible, and battery life is an important factor in mobility.
First I ran it under normal settings, without any performance tweaks. I managed to squeeze 6 hours and 20 minutes of continuous use doing mostly Internet browsing, word processing, YouTubing, Facebooking, and a little bit of gaming.
Not too bad, considering the screen was on the entire time.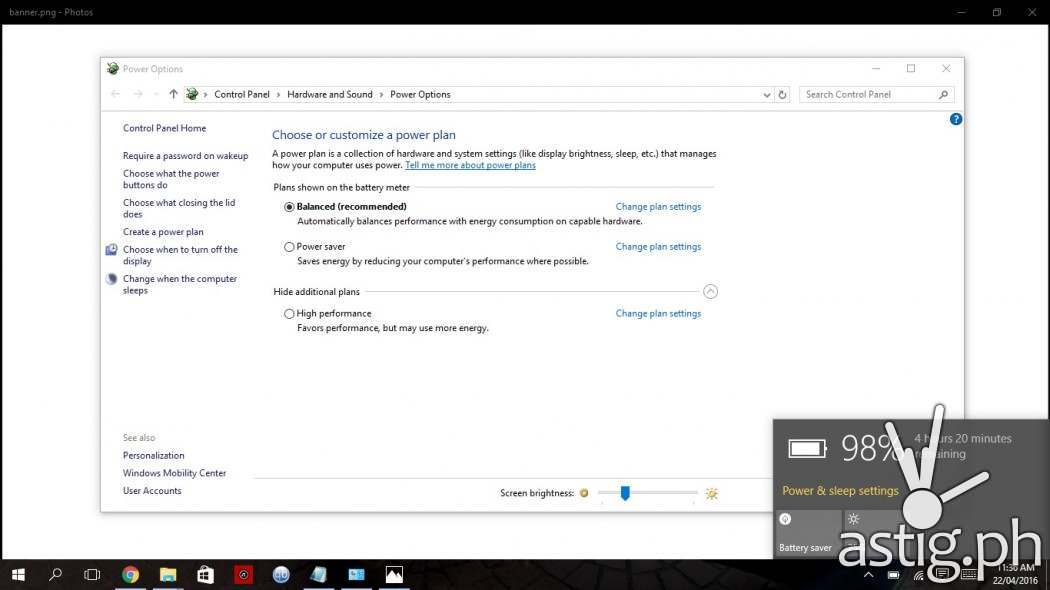 I then turned Battery Saver on and dialed screen brightness down to the lowest setting. The machine lasted 8 hours and 50 minutes doing mostly surfing and word processing.
For our video test, I enabled Battery Saver and set the screen brightness to 25%. Then I set it to play Game of Thrones in full HD in a loop.
The result? 6 hours and 50 minutes. Not that big of a difference but an improvement nontheless.
In case you didn't know, you can enable Battery Saver in Windows 10 by tapping on the battery icon located on the taskbar. From here you can also dial screen brightness down to as low as 25 percent.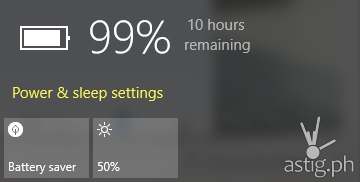 I also found that the battery estimate is very inaccurate and should not be depended on. It might say you still have 1 hour left, but you'll be surprised if it dies in 30 minutes because of the way you use the machine.
The ultimate stress test involved running a 3D game for as long as possible. Running Tomb Raider 2013, I only managed to squeeze 1 hour and 50 minutes from the Flip running at the lowest screen brightness settings. Nothing too impressive, but not bad at all.
ASUS claims that the TP301 can run for a full 10 hours, which is insanely good. Maybe that's possible with a few tweaks here and there, but I only got close to 9 hours from my actual tests. I will post an update if ever I hit this number.
Price
So far the ViVoBook Flip is holding up to our expectations – we have a great looking, high performance portable with a decent battery life. So the golden question here is, how much does it cost?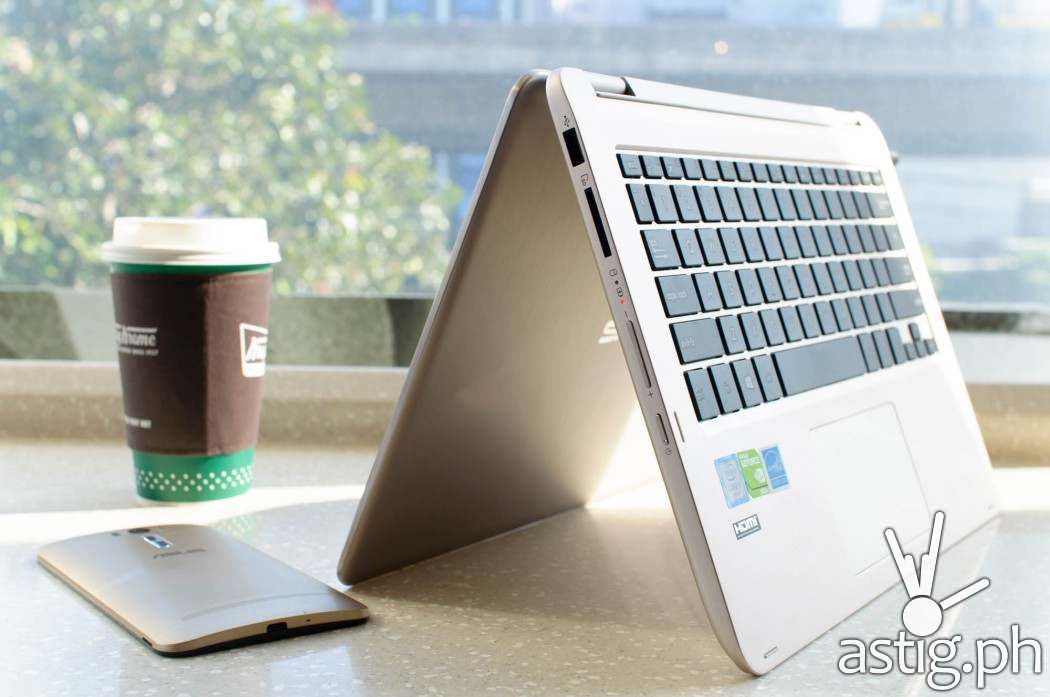 The top of the line model TP301UJ retails at Php 40,995 (or Php 39,499 on Lazada). For that price you get an Intel Core i5 CPU clocked at 2.3GHz, 4GB onboard RAM, 1TB SATA hard drive, 13.3″ screen (1366×768), and the NVIDIA GeForce 920M discrete GPU with 2GB dedicated RAM. It also comes with Windows 10 (64-bit) Home Edition and a bunch of pre-installed apps, including a one-month trial of Microsoft Office 365.
Next you have the TP301UA. For Php 28,995 it is just like the TP301UJ except it comes with a 2.3 GHz Intel Core i3 CPU, a 500GB SATA hard drive, and instead of the GeForce 920M you get an Intel HD graphics 520 GPU. Like they say in the UFC everything else is virtually dentical.
Finally we have the TP200SA, the entry level model which will set you back by Php 22,995. The lightest of the group, it weighs only 1.2 kilograms and has a smaller screen at 11.6″. It also has a 128GB SSD hard drive and onboard video card. Unlike its bigger brothers it comes with just one USB 3.0 port. It does not come bundled with Windows, so you will have to install that on your own.
BUY: ASUS ViVoBook Flip TP301UJ (Php 39,499) on Lazada
In conclusion, I see the ASUS ViVoBook Flip as a jack-of-all trades. It does a good job of balancing portability, power, and battery life resulting in adequate performance without sacrificing mobility.
So, what do you think? Do leave us your questions and comments below!
ASUS ViVoBook Flip TP301UJ photos
ASUS ViVoBook Flip technical specifications
Model Name
TP301UJ-DW056T 90NB0AM1-M00610 / TP301UJ-DW057T 90NB0AM2-M00620
TP301UA-DW009T 90NB0AL1-M01300 / TP301UA-DW010T 90NB0AL2-M01310
TP200SA – FV0128D 90NL0082-M04160
LCD Cover Color & Decoration
Black with straight hair line / Gold with straight hair line
Black with straight hair line / Gold with straight hair line
Crystal Silver metal with straight hair line
Top Case Color & Decoration
Black / Gold
Black / Gold
Plastic with IMR in Crystal Silver
On board processor
Intel® Core™ i5-6200U Processor, 2.3GHz (3M Cache, up to 2.8GHz)
Intel® Core™ i3-6100U Processor, 2.3GHz (3M Cache)
Intel® Dual-Core Celeron® N3050 Processor (2M Cache, up to 2.16 GHz)
Operating System
Windows 10 (64bit)
Windows 10 (64bit)
Free DOS
Office
Includes 1 month Trial for New Microsoft Office 365 Customers
Includes 1 month Trial for New Microsoft Office 365 Customers
N/A
Memory Slot
1x
1x
N/A
On board memory
4GB
4GB
4GB
Storage
SATA 1TB 5400RPM 2.5′ HDD
SATA 500G 5400RPM 2.5′ HDD
SATA3 128G M.2 SSD
Display
13.3'//LED Back-lit//Ultra Slim 200nits//HD 1366×768 16:9//Glare//NTSC:45%//Touch
13.3'//LED Back-lit//Ultra Slim 200nits//HD 1366×768 16:9//Glare//NTSC:45%//Touch
11.6'//LED Back-lit//Ultra Slim 200nits//HD 1366×768 16:9//Glare//NTSC:50%//Touch//IPS
External video display modes
HDMI 1.4
HDMI 1.4
HDMI 1.4
Discrete/Share
Discrete
Share
Share
Video Graphics
NVIDIA® GeForce® 920M (N16V-GM-S)
IGPU
Graphics name defined by CPU
Intel® HD graphics 520
Graphics name defined by CPU
Video memory
DDR3 2GB
N/A
Video Camera
VGA web camera (Fixed type)
VGA web camera (Fixed type)
VGA web camera (Fixed type)
Wireless
802.11bgn+Bluetooth 4.0 (Single band)
802.11bgn+Bluetooth 4.0 (Single band)
802.11ac+Bluetooth 4.1 (Dual band)
Card Reader
Sepc: SD、MMC
Sepc: SD、MMC
Micro SD
USB Port
1x USB 2.0
2x USB 3.0
1x USB 2.0
2x USB 3.0
1x USB3.1 Type C (gen 1)
1x USB 2.0
1x USB 3.0
1x USB3.1 Type C (gen 1)
Interface
1x Headphone-out & Audio-in Combo Jack
1x HDMI
1x USB3.1-Type C(Gen1)
1x Headphone-out & Audio-in Combo Jack
1x HDMI
1x USB3.1-Type C(Gen1)
1x Headphone-out & Audio-in Combo Jack
1x micro HDMI
Audio
Built-in speaker
Built-in array microphone
Built-in speaker
Built-in array microphone
Audio by ICEpower®
Built-in speaker
Built-in array microphone
Weight (Kg)
1.30 KG (Without Battery)
1.50 KG (with 3 cell battery)
1.50 KG (Without Battery)
1.75 KG (with 3 cell battery)
1.03 KG (Without Battery)
1.20 KG (with 2 cell battery)
Dimension (cm)
32.2(W) x 22.7(D) x 1.99 ~ 1.99 (H) cm
32.2(W) x 22.7(D) x 1.99 ~ 1.99 (H) cm
29.7(W) x 20.1(D) x 1.84 ~ 1.85 (H) cm
AC Adapter
65W AC Adapter
Output : 19V DC, 3.42A, 65W
Input : 100~240V AC
50/60Hz universal
45W AC Adapter
Output: 19V DC, 2.37A, 45W
Input: 100~240V AC
50/60Hz universal
33W AC Adapter
Output: 19V DC 1.75A, 33W
Input: 100-240V AC
50/60 Hz universal
Battery
55WHrs, 3S1P, 3-cell Li-ion Polymer Battery Pack
55WHrs, 3S1P, 3-cell Li-ion Polymer Battery Pack
38WHrs, 2S1P, 2-cell Li-ion  Polymer Battery Pack
Keyboard type
Chiclet Keyboard
Chiclet Keyboard
Chiclet Keyboard
Security
HDD User Password Protection and Security
BIOS Booting User Password Protection
HDD User Password Protection and Security
BIOS Booting User Password Protection
N/A
Price
Php 40,995
Php 28,995
Php 22,995