PHILIPPINES – ASUS announces the arrival of the VivoBook S14 (S433), VivoBook S15 (S533), and VivoBook 14. These new Intel-powered mid-range laptops from ASUS feature refreshed, bold aesthetic as well as performance improvements over its predecessors.
The new ASUS VivoBook S series is powered by Intel Core i5 and i7 processors and NVIDIA GeForce MX350 discrete graphics, with 8 GB RAM, and a 512GB PCIe SSD.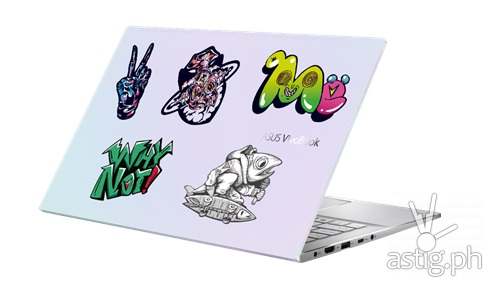 Aside from performance, it offers attractive aesthetics such as flashy chassis colors, a bold yellow Enter key, anodized diamond-cut chamfered edges, and a new VivoBook logo.
The ASUS VivoBook S14 and S15 also includes stickers featuring unique designs and phrases that harmonize with each of the four different VivoBook colors, allowing younger users to further personalize their VivoBook.
With an overall weight from just 1.4 kg, the ASUS VivoBook S14 and S15 features an ultra-thin profile that's as slim as 1.59 mm for maximum portability.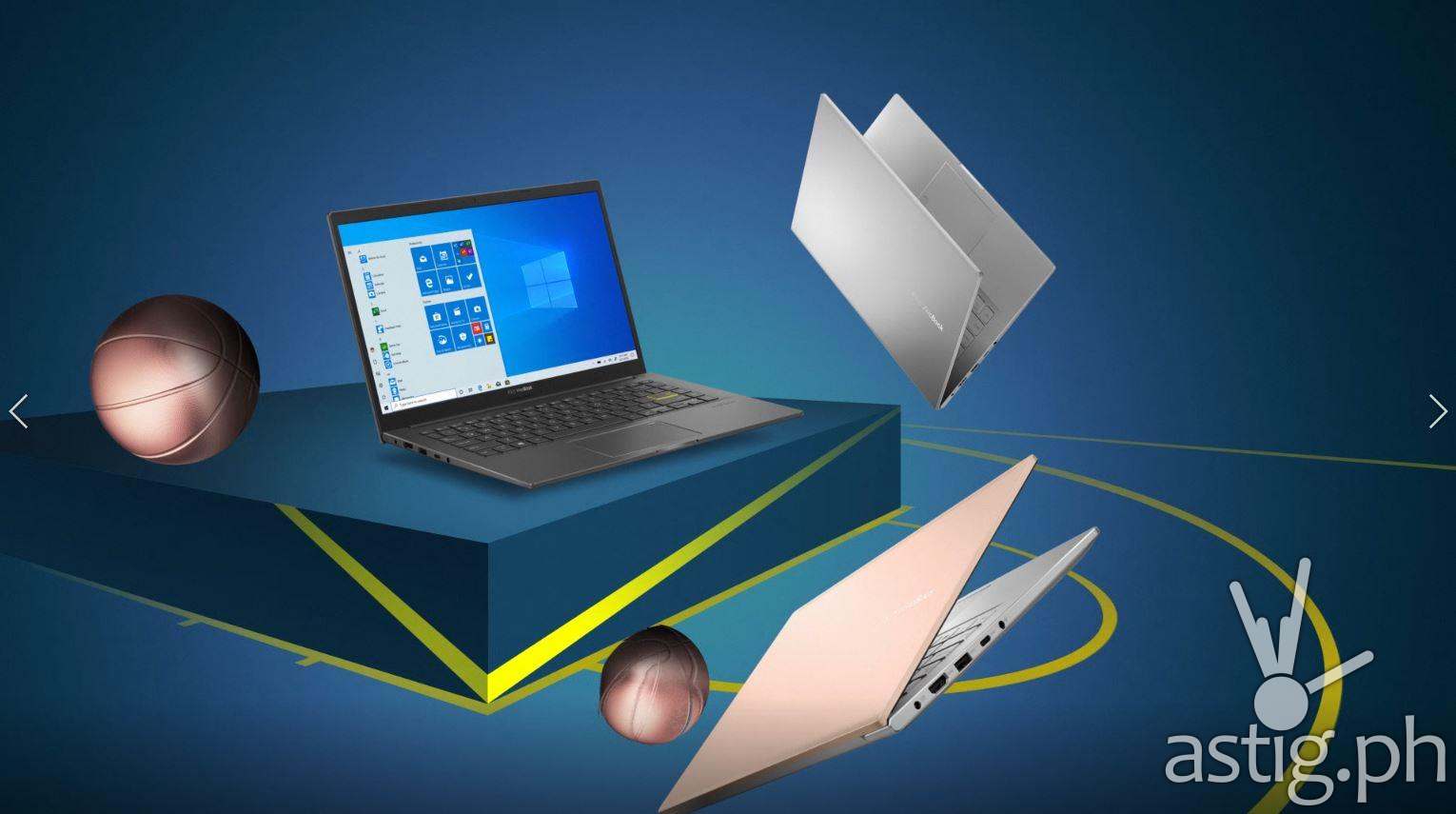 Designed for younger users, the VivoBook 14 (K413) incorporates design elements from the higher-spec VivoBook S series. It features a part-metal construction, uniquely expressive colors and a color blocking Enter key.
Inside, CPU options go up to 10th Generation Intel Core i7, while GPU options go to NVIDIA GeForce MX330 . The three sided NanoEdge display provides up to 85% screen to body ratio for immersive viewing. Its Full HD panel offers wide viewing angles and exceptional color reproduction for vivid visuals.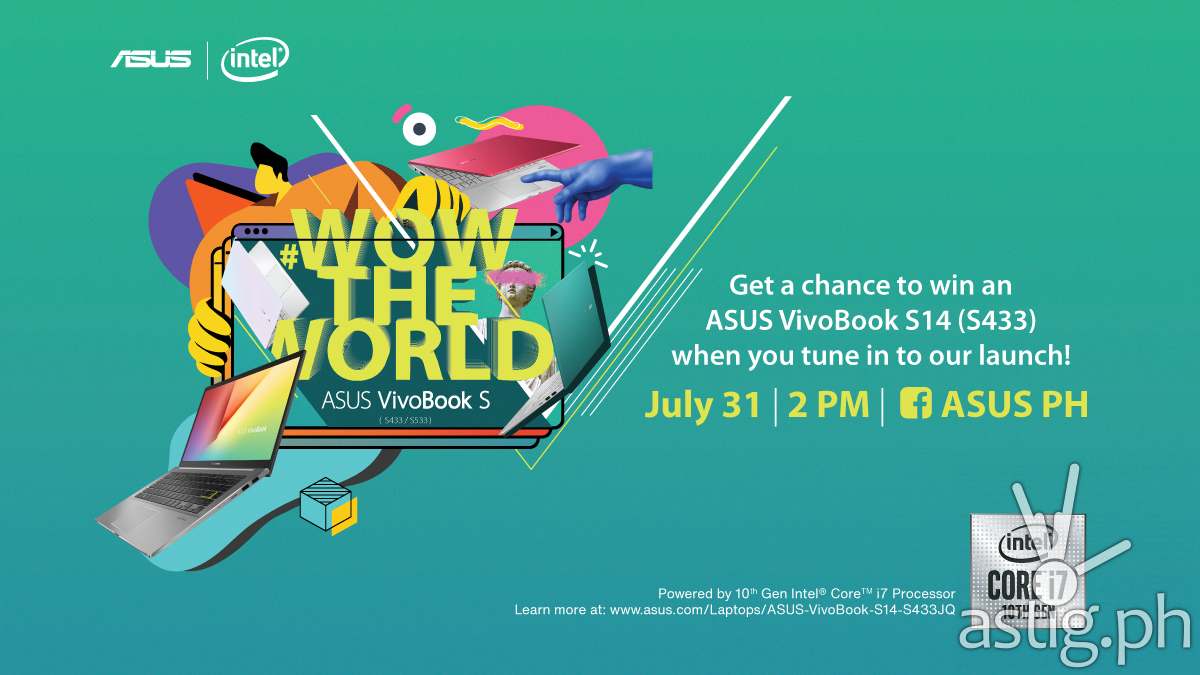 These new laptops are set to #WowTheWorld on Friday, July 31, 2020 at 2:00PM, live on the official ASUS Philippines Facebook page. Lucky viewers may win an all-new ASUS VivoBook S14 (S433).
For full product information, visit https://bit.ly/ASUSVivoBookS433.
Stay tuned for the local announcement on the release date, price, and availability of the ASUS VivoBook 14, ASUS VivoBook S14, and ASUS VivoBook S15 in the Philippines.
ASUS VivoBook S14 (S433) specs
Dimensions: 1.59 cm (0.62") x 32.49 cm (12.79") x 21.35 cm (8.40")
Weight: 1.4 kg (3.08 lb)
CPU: Intel® Core™ i7-1065G7 / Intel® Core™ i5-1035G1
Display: 14" LED-backlit Full HD (1920 x 1080) 16:9; frameless four-sided NanoEdge display with 85% screen-to-body ratio; 178° wide-view technology
Operating system: Windows 10 Home
Graphics (GPU): Intel Iris Plus/UHD Graphics; NVIDIA® GeForce® MX350
Memory (RAM): 8GB 3200MHz DDR4
Storage: 512 GB SSD
Connectivity: Intel® WiFi 6 GIG+ (802.11ax); Bluetooth® 5.0
Camera: HD camera
I/O ports: 1 x USB 3.1 Gen1 Type A; 1 x USB 3.1 Gen1 Type-C™; 2 x USB 2.0; 1 x HDMI; 1 x audio jack combo; 1 x SD card reader
Audio: Array microphone with Cortana voice-recognition support; 3.5 mm headphone jack; certified by Harman Kardon
Battery: 50 Wh 3-cell lithium-polymer battery; fast charging: 60% in 49 minutes; 65 W power adapter
Colors: Dreamy White / Indie Black / Gaia Green / Resolute Red
Price (Philippines): TBD

ASUS VivoBook S15 (S533) specs
Dimensions: 1.61 cm (0.63") x 35.98 cm (14.17") x 23.38 cm (9.2")
Weight: 1.8 kg (3.97 lb)
CPU: Intel® Core™ i7-1065G7 / Intel® Core™ i5-1035G1
Display: 15.6" LED-backlit Full HD (1920 x 1080) 16:9; frameless four-sided NanoEdge display with 86% screen-to-body ratio; 178° wide-view technology (optional)
Operating system: Windows 10 Home
Graphics (GPU): Intel Iris Plus/UHD Graphics; NVIDIA® GeForce® MX350
Memory (RAM): 8GB 3200MHz DDR4
Storage: 512 GB SSD
Connectivity: Intel® WiFi 6 GIG+ (802.11ax); Bluetooth® 5.0
Camera: HD camera
I/O ports: 1 x USB 3.1 Gen1 Type A; 1 x USB 3.1 Gen1 Type-C™; 2 x USB 2.0; 1 x HDMI; 1 x audio jack combo; 1 x SD card reader
Audio: Array microphone with Cortana voice-recognition support; 3.5 mm headphone jack; certified by Harman Kardon
Battery: 50 Wh 3-cell lithium-polymer battery; fast charging: 60% in 49 minutes; 65 W power adapter
Colors: Indie Black
Price (Philippines): TBD