If you've been to Lazada or Shopee lately, you may have noticed several off-brand telvision (TV) units being sold online – sometimes at a discount, but almost always at a much more affordable price compared to the ones found in brick-and-mortar appliance stores.
One such brand is AVision. Not to be confused with the Taiwanese scanner company, AVision Philippines is a local television brand. They distribute laptops and Android tablets under the NextBook brand. They have a showroom at the World Trade Exchange Building in Binondo, but the brand focuses on online partners Shopee and Lazada as their main point of sale. We were todl that its components are made in China, though the technology is Australian.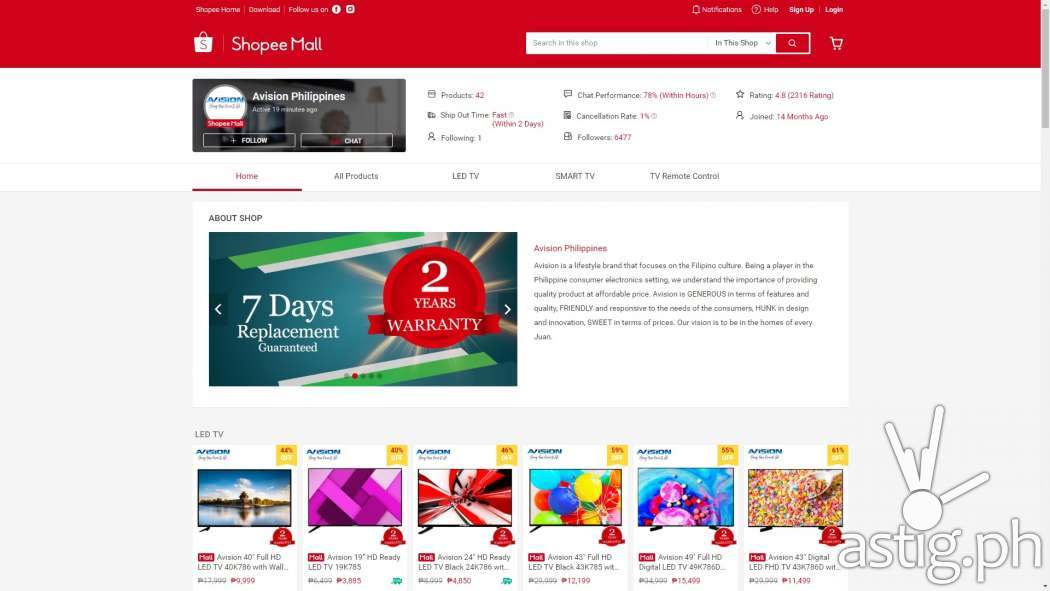 We review the AVision 43FL801 aka "Folk Dance", a 43-inch LED television with Smart capabilities, but before that, let's go over the key specs:
Screen: 43″ 1920×1080 @ 60Hz, 260 nits
Speakers: 2x 8W (built in)
Connectivity: 2.4 GHz WiFi, Ethernet
I/O Ports: 2x antenna in, RCA in, 3.5mm audio jack, coaxial, 2x USB 2.0, 2x HDMI in
Features: Smart TV, Digital TV (ISDB-T)
Build quality and design
The first thing we noticed when we took the FL801 out of the box is the weight. It is light enough to be easily transported around by a single person without much effort. The unit is thick, as is the norm for LED-backlit LCD panels, though the bezels are relatively thin.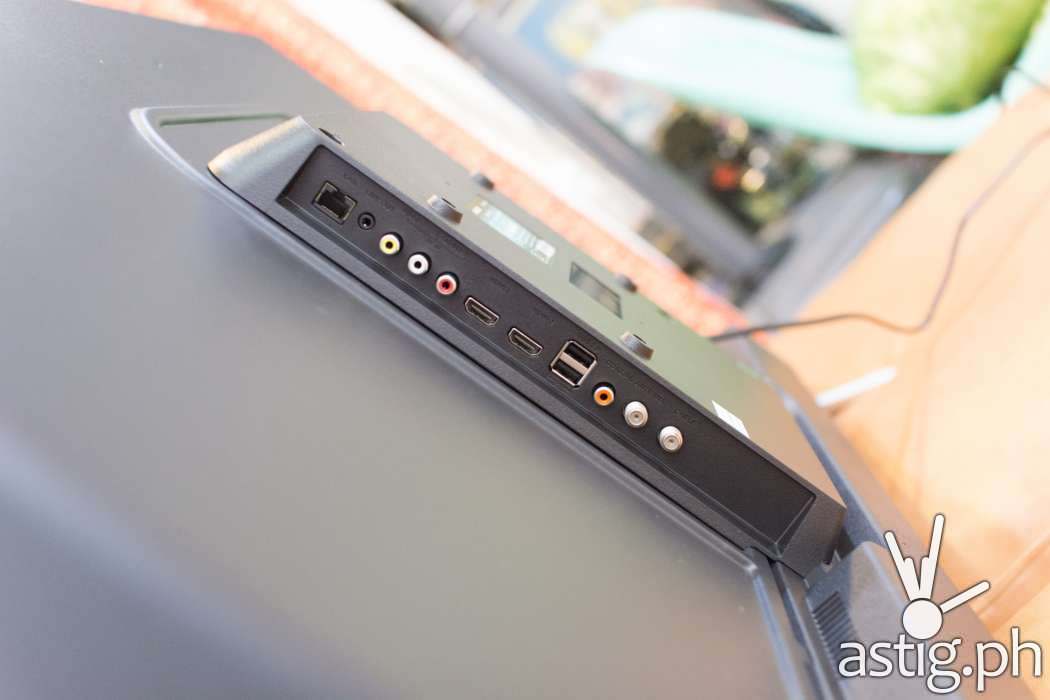 Perhaps this is partly due to the unit's simplicity. The rear cover itself is made of reinforced plastic, with a hump in the rear where the circuit board and I/O panel can be found. There are no on-board physical controls.
I/O selection is decent – we get two HDMI ports which allows us to connect, say, a gaming console and a videoke machine at the same time. Audio out can be done via 3.5mm jack or RCA. We also get USB ports for digital media.
There are four metal-lined holes for the wall mount. This model comes with a free wall mount, so it's a nice space-saving option to have, especially for those living limited living spaces like a condominium.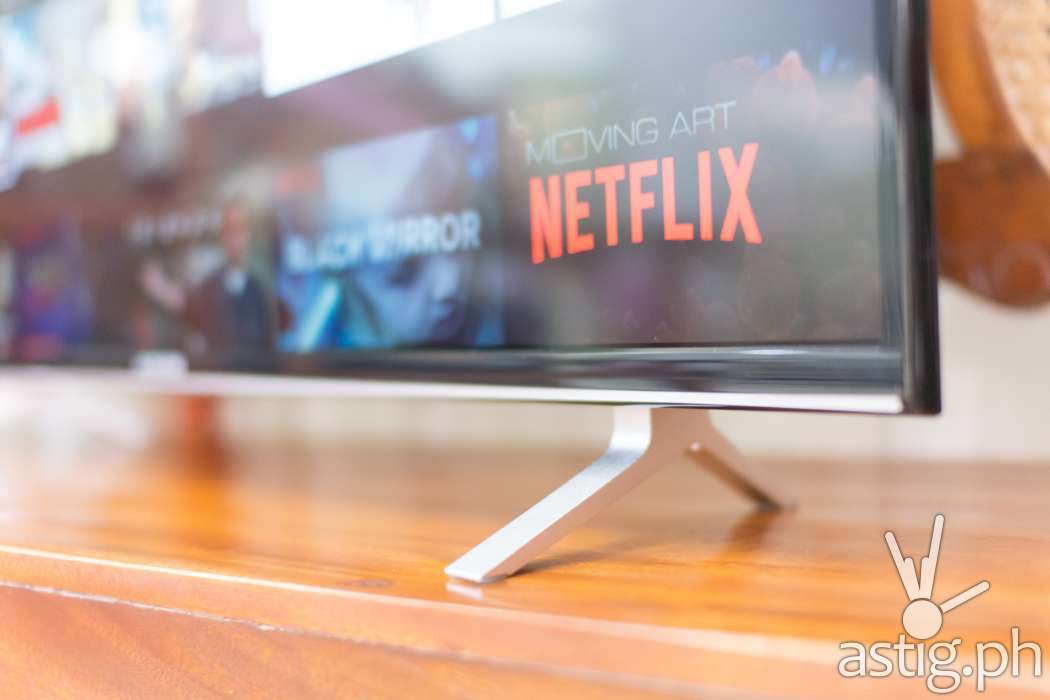 An indentation spans the entire rear bottom of the unit where the speakers are located. This wide base allows the unit to be placed upright on a table even without a mount.
The unit came with two table mounts, one at the left and another at the right side. From the weight, the feet feels like it's made out of reinforced plastic but painted in silver. They can be screwed onto the left and right bottom edges to allow the unit to stand on a table, if mounting is not your thing.
Its thin bezels are lined with reinforced plastic to protect the panel's edges and corners. It's not as tough as the lining found in the more expensive units, but it does the job good enough.
Display
Out of the box, the FL801 is tuned for watching television and movies. Picture quality is alright – it's not the best LED display panel out there, but it's also not the worst.
Display brightness is the its biggest weakness, rated at only 260 nits. This is low for today's LED and LCD standards. It struggles against ambient light and reflections during the day, while at night, the panel appears too bright, unable to completely turn off each individual pixel's back light to produce true blacks like OLED panels do.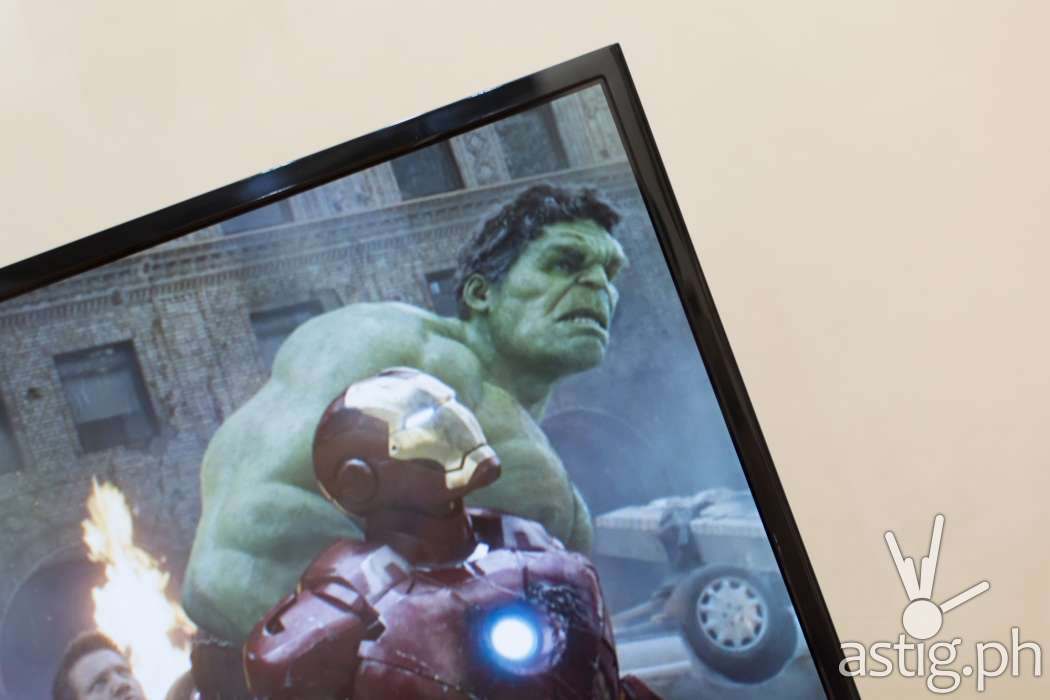 We were unable to achieve true blacks, which is expected in LED-backlit LCD displays. It's still LED, so the lighting is fairly even through the entire panel with zero clouding spots.
Dynamic range also appears to be pretty narrow, giving off a slightly desaturated tinge. Image sharpness is hit-or-miss. We spent half an hour tuning the display using Lagom's display test suite, but were unable to reach perfect results.
AVision publishes a viewing angle of 178 degrees, however, our actual experience seems to show a falloff lower than that. We were unable to get perfect results on the viewing angle test, which shows a lack of overall consistency even when viewed directly from the front.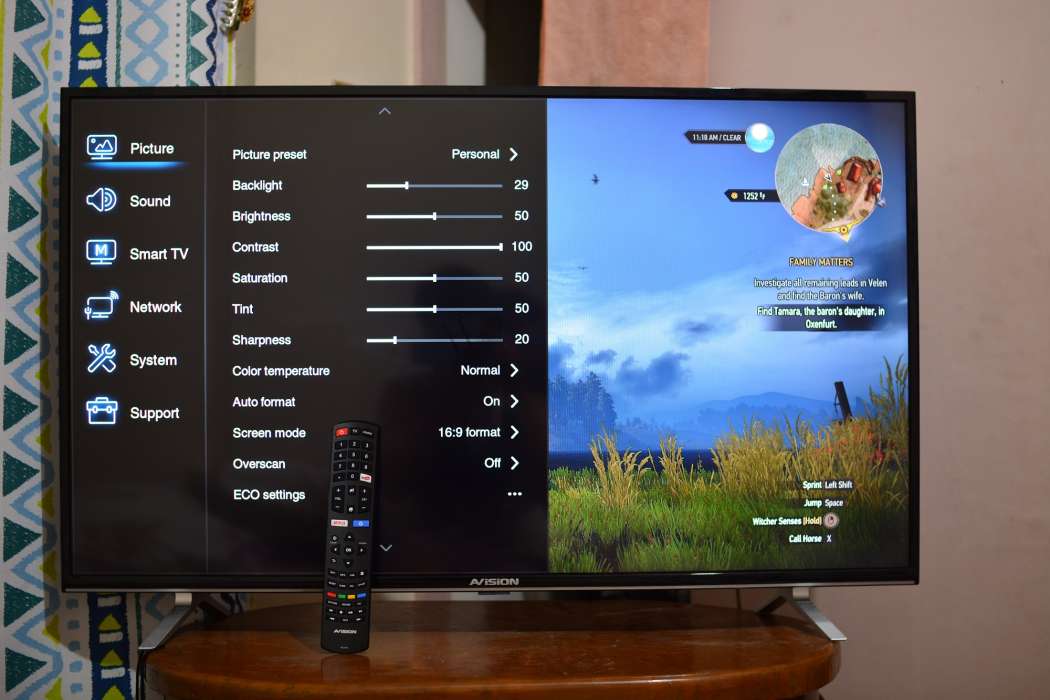 Generally, the display works best during the day with enough ambient light. It is an okay choice for regular viewing at home or as a business display, but I would not use it for professional image and video editing.
Audio
Another weakness of the FL801 is the sound department. At 8 watts of power the dual built-in speakers are loud enough for a small room, but because it lacks dynamic range, it ends up sounding harsh.
The speakers are biased towards the mids, with very little support at the top and bottom. This set-up works for watching the news, sports, or game shows. However, you will want to connect external speakers with good bass and tweeters to get a more immersive experience when watching movies.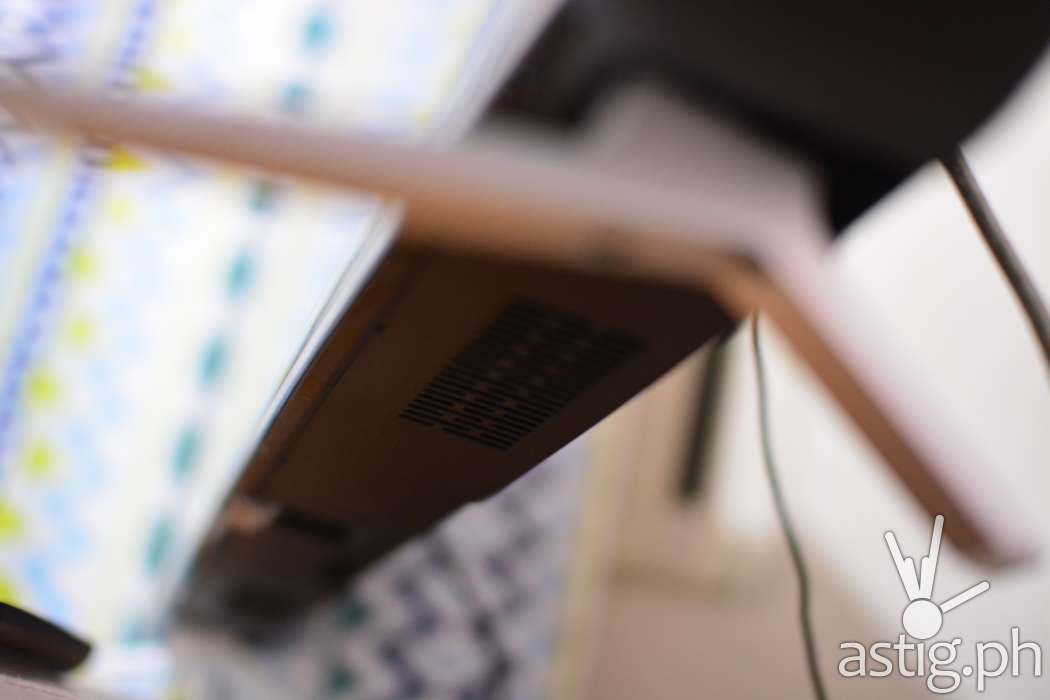 Operation
Due to the absence on-board physical controls, the unit can only be powered on and operated using the remote control. While we rarely use on-board controls, it's always nice to have a backup in case you run out of batteries or something goes wrong with the remote.
Unfortunately, the remote control is not under warranty, so better take good care of it. Should you need a replacement, AVision sells the smart remote control separately for 699 PHP.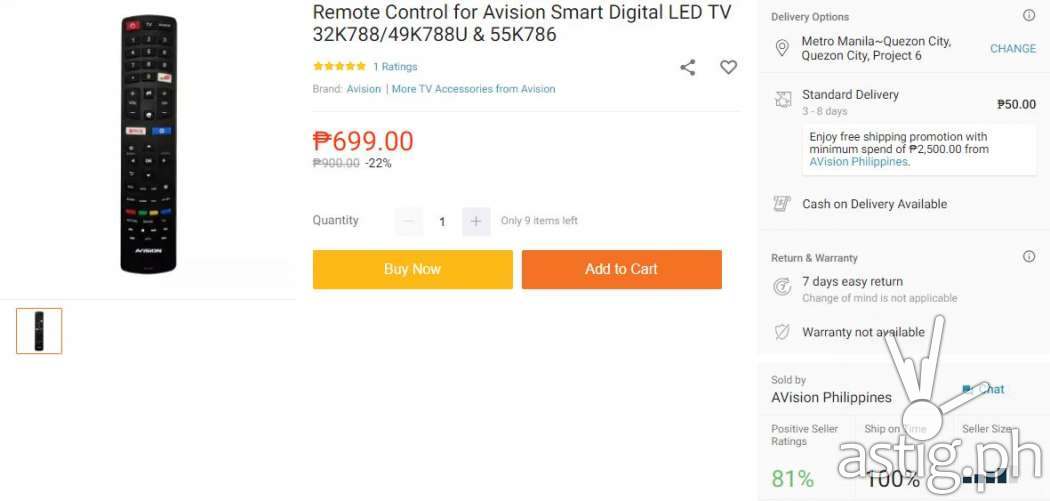 The operating system is quite user-friendly and packs all the standard features you may need in a modern-day Smart TV. This includes from picture and sound tuning options and network settings. It even supports OTA software updates, should there be any in the future.
It also supports "Game Mode" which turns off most post-processing in favor of directly displaying the source feed, making it useful as a computer monitor.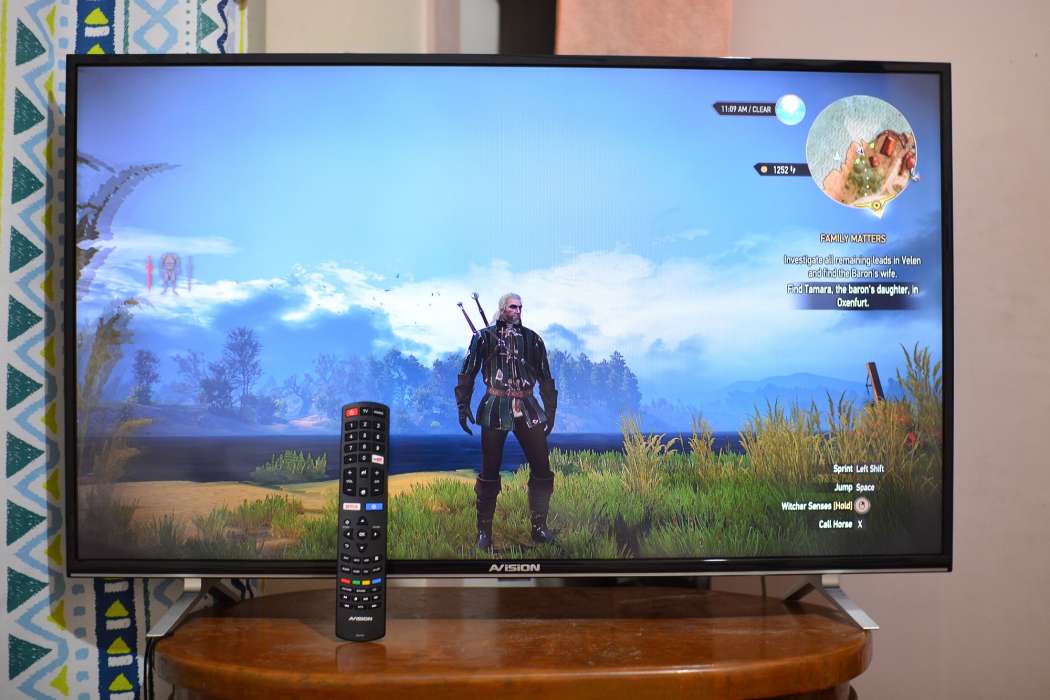 For those who are into a certain look, you can tune the display's sharpness, saturation, and contrast to your liking. The FL801 includes built-in image processing that can automatically clean up compression artifacts and reduce noise or switch aspect ratio between 4:3 and 16:9 depending on the source.
The unit does not support any HDR formats such as Dolby Vision, HDR10, or HLG.
Smart features and performance
AVision's Smart TV capability is probably the biggest strength of the FL801. It is surprisingly fast compared to other entry-level units.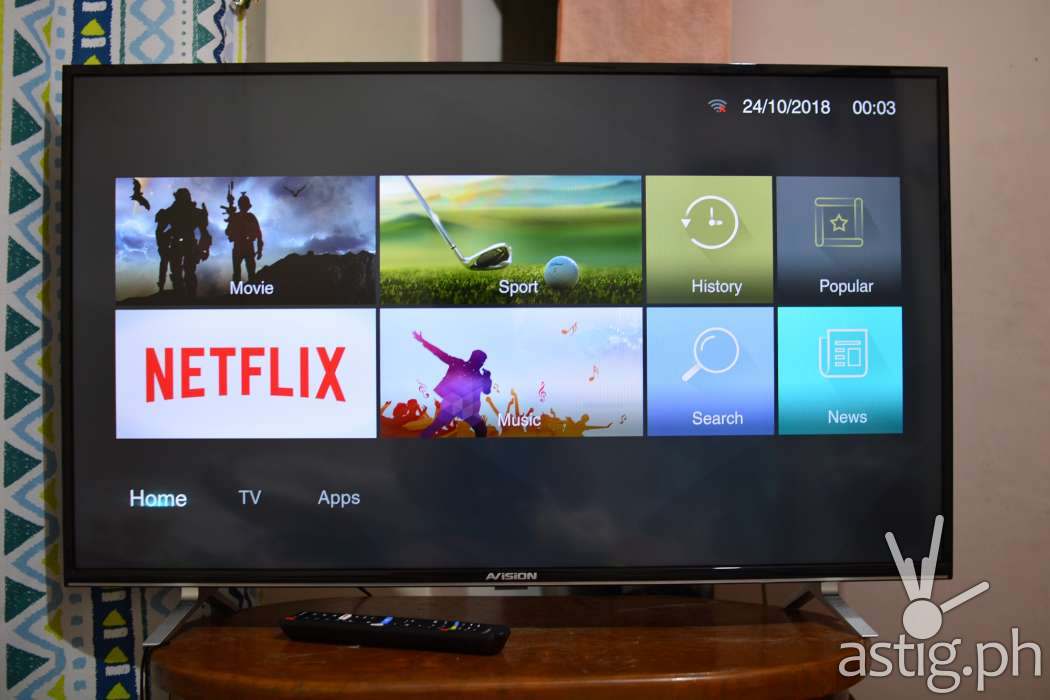 Our only gripe, if any, is that there doesn't appear to be a way to switch directly between the different Smart apps, i.e. from YouTube to Netflix to the Web Browser, although there are dedicated buttons on the remote control. You need to exit the app first in order to switch.
Connecting to a WiFi network is a breeze, though you can only connect to 2.4G networks, which is fine considering the current state of Internet in the Philippines. If you need something faster, an Ethernet port is available as a wired option.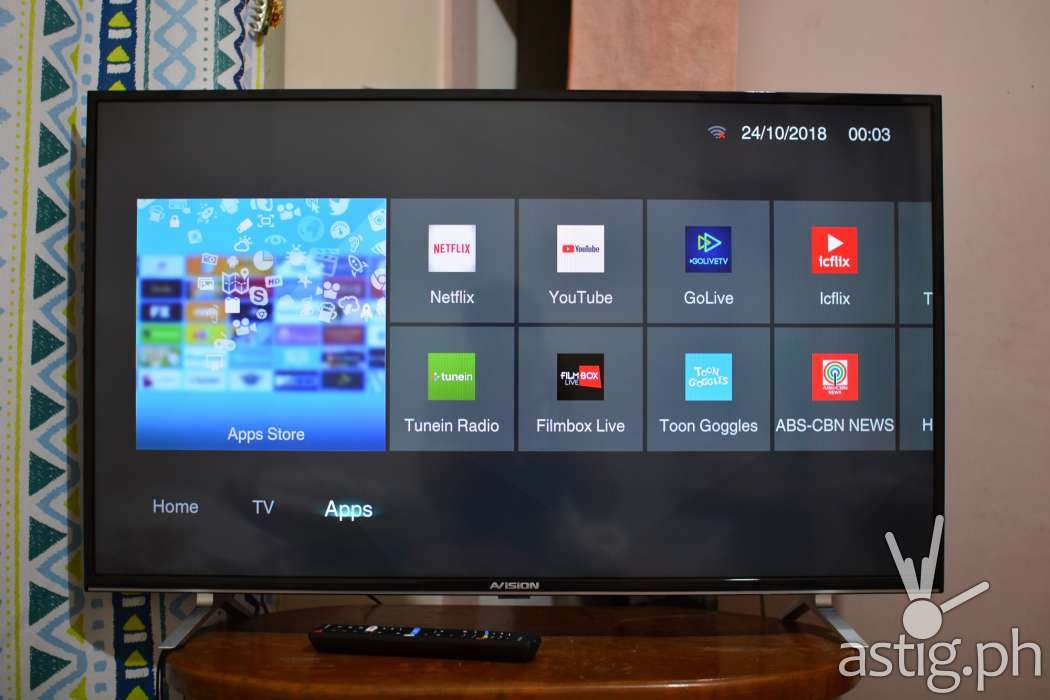 Casting from a smartphone is a breeze – the FL801 appeared in our network as a cast-able display immediately after connection.
Verdict
AVision FL801 is a decent entry-level option for casual viewing, multimedia playback, or console gaming.
Priced competitively at only 12,999 PHP (~242 USD), it makes several compromises that should easily be overlooked by customers looking for a big-screen budget TV with Smart capabilities.
Do you own an AVision TV? How do you like it? Share your experience in the comments section!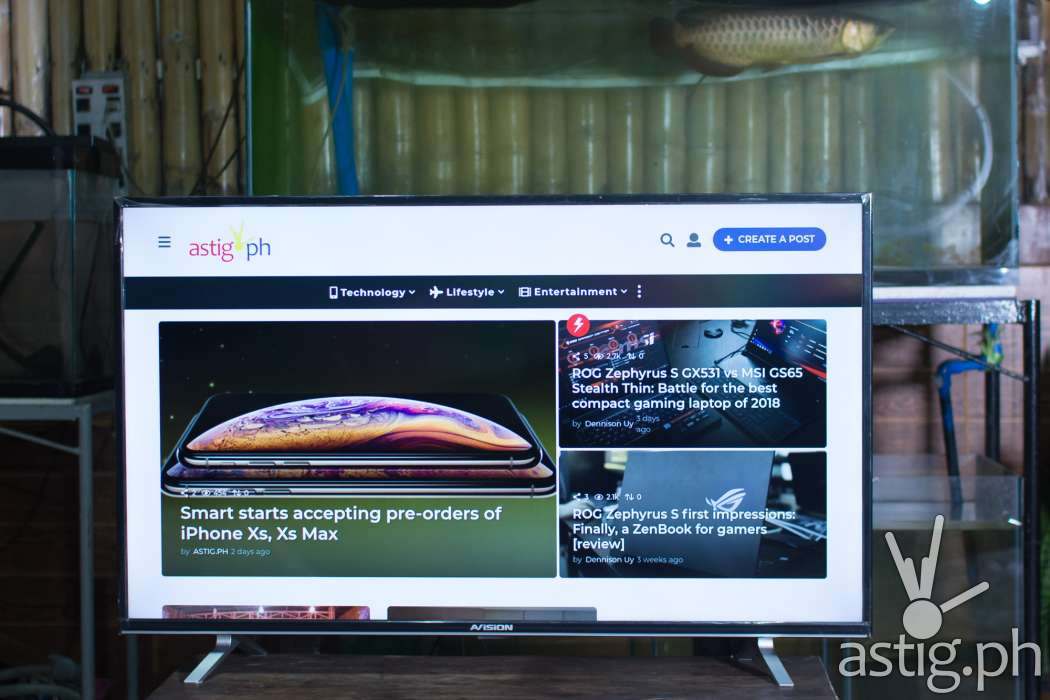 AVision 43″ Smart LED television (43FL801) review video
AVision 43FL801 technical specifications
Screen: 43″ 1920×1080
Contrast Ratio: 3,000,000 : 1
Panel Brightness (Typical): 260 nits
Color: 16.7 Million
Refresh Rate: 60Hz
Response Time: 6ms
Speakers: 2x 8W (built in)
I/O Ports: 2x antenna in, RCA in, 3.5mm audio jack, coaxial, 2x USB 2.0, 2x HDMI in
Connectivity: 2.4 GHz WiFi, Ethernet
Reception: PAL / NTSC (analog), ISDB-T (digital)
Smart TV: Netflix, YouTube, browser, ABS-CBN News, etc