MANILA, Philippines – With romance blooming inside his famous house, Big Brother stepped in to give some of his teen housemates a much-needed piece of advice with regard to how they should act around each other in "Pinoy Big Brother Lucky Season 7."
Teen housemates Heaven Peralejo and Edward Barber, who have admitted their affection for each another, were separately called by Big Brother and were told to not to be 'too touchy.'
"I am happy that you are getting closer to your fellow housemates but I want to remind you that being too touchy may not be appropriate," said Big Brother to Heaven.
Heaven apologized for not noticing how physical she and Edward have become, while Edward said he did not realize what was wrong.
"I didn't realize. For me, being physical is normal," reasoned Edward.
Big Brother then explained that the culture in England is different from that in the Philippines and said there are other ways to get to know someone.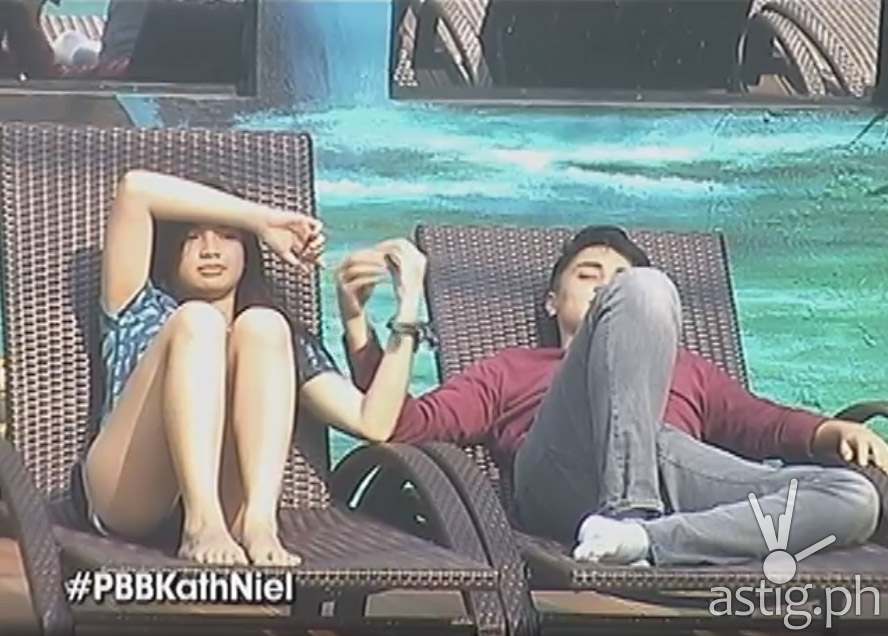 Afterwards, Heaven and Edward spoke with another pair of housemates— Marco Gallo and Vivoree Esclito— who also recently admitted that they like each other.
Only 15 and 16, Marco and Vivoree were reminded by Big Brother that being a teenager does not give them the license to do whatever they want.
As the two pairs deal with their feelings, teen housemate Fenech Veloso also dealt with saying goodbye as she was named the season's newest evictee.