The time has come for the Final Four contestants Bryan, Francis, Kayen, and Osie of "The Biggest Loser Pinoy Edition Doubles" to step on the scale for their much-anticipated final weigh-in on Saturday (April 26).
After leaving the "Biggest Loser Doubles" camp, the four contestants have continued their weight loss journey. Whoever loses the highest percentage of their initial weight will receive a business franchise package, home appliance showcase, P100 worth of sporting goods and accessories, lifetime gym membership, P1 million and will be named the newest Pinoy Biggest Loser.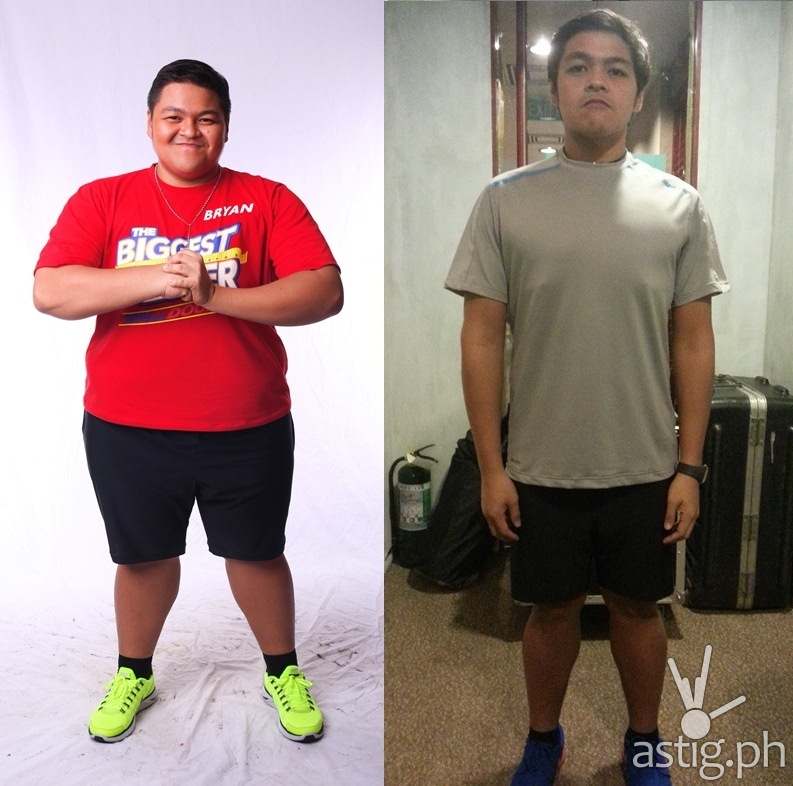 Team Magkapatid's Bryan, the first to get into the Final Four, shared that the best part about losing a lot of weight is enjoying the little things he couldn't do when he was still overweight.
"Before, I couldn't even cross my legs. And I couldn't jump either. Now, I feel like I'm flying whenever I jump," he shared. He added that he will use the cash prize he will be winning in the finale to put up a business to help his family.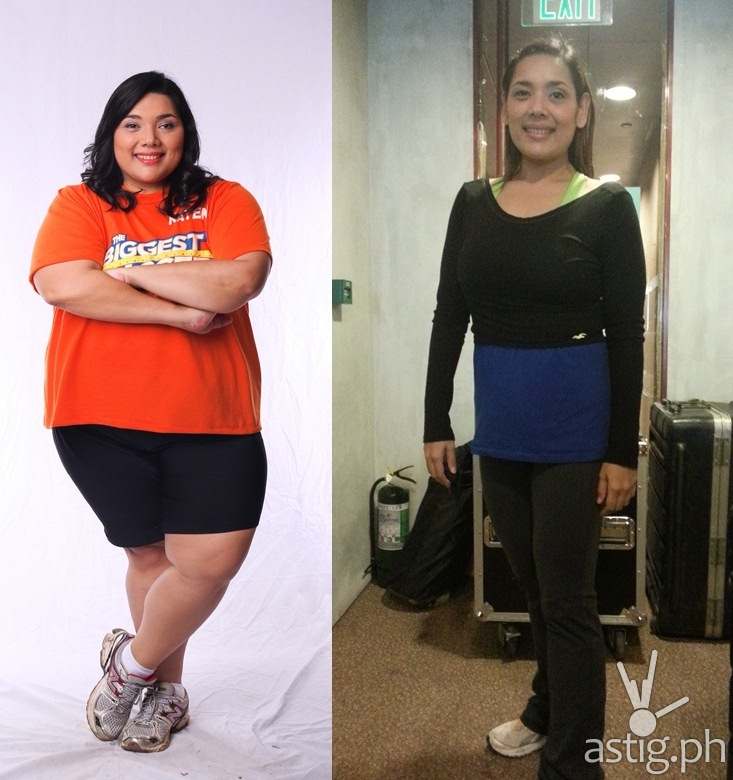 Kayen, meanwhile, plans to save it up for the future of her and husband Carl's kid. But according to her, working out outside the camp has been harder than ever because she's had to work and take care of their kid.
"I just applied everything we learned inside the camp to sustain my weight loss and to lose more. We started with nothing, and we got our health back. We are already winners," remarked the dedicated working mom.
She said that Carl, who failed to make it to the Final Four, has played a big part in her journey as he encourages her to keep on whenever she feels pessimistic.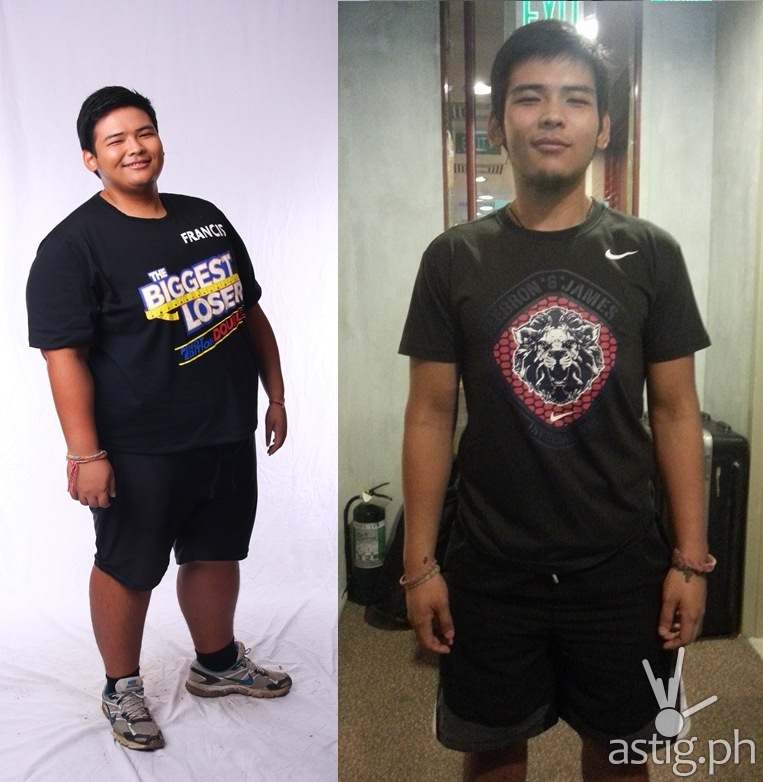 The dark horse of the competition, meanwhile, appears to be the Bagong Bigateam composed of Francis at Mommy Osie, the only pair to advance to the finale. The two, who were strangers when they got paired up, revealed they were surprised to reach the finale because they would always fight during the competition's early stages.
"We even thought we wouldn't get past the first elimination. During the first phase we hardly talked to each other. But our disagreements made us stronger as a team. The time came when we would reach a common decision and knew what the other thought just by looking at each other," shared Francis.
Because they made it to the Final Four as a pair, whatever cash prize they receive in the finale will be doubled.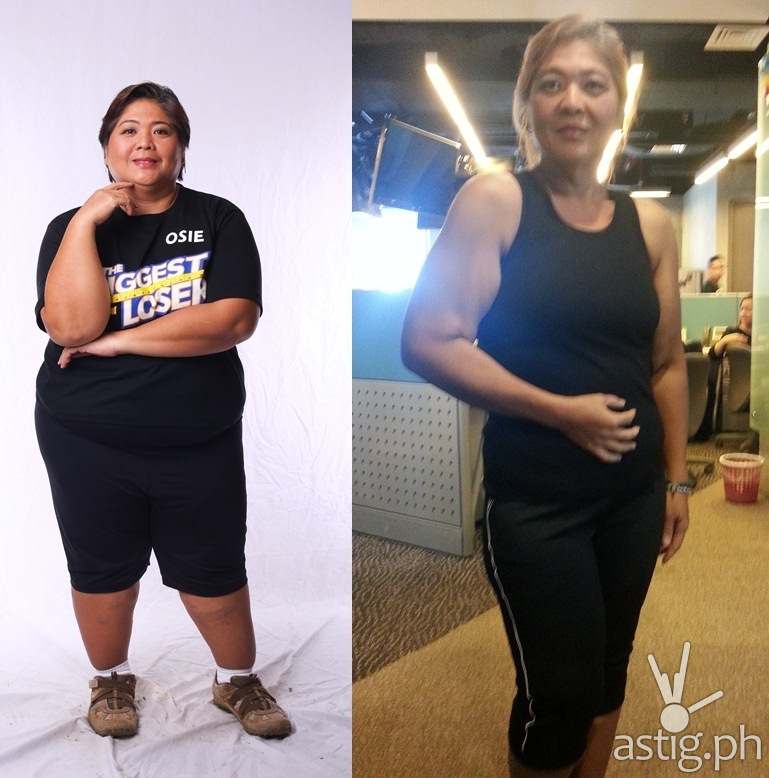 Mommy Osie, however, remarked that the cash prize is immaterial because the "Biggest Loser Doubles" has given her something that money can't buy.
"I brought back a part of myself that I lost a long time ago. It's not just confidence. I feel like I'm reborn little by little," she said.
Who will emerge as the season's Pinoy Biggest Loser? Don't miss "The Biggest Loser Pinoy Edition Doubles: Ang Bigating Pagtatapos" Saturday night (April 26) with host Iza Calzado, challenge masters Matteo Guidicelli and Robi Domingo, and fitness coaches Jim and Toni Saret.
[stextbox id="astig"]For updates on the program, follow @BLPinoyEdition on Twitter and @biggestloserdoubles on Instagram or like www.facebook.com/abscbn.biggestloserpinoyedition.[/stextbox]