BKK Express is the newest food joint to cater to shoppers in the posh Uptown BGC mall. This fresh concept is the younger sibling of Soi Thai, owned and operated by the Cabalen Group of Companies.
Situated in the food court area, the food is served beautifully plated and in portions good for sharing. Expect to spend around 200-250 per head on your visit.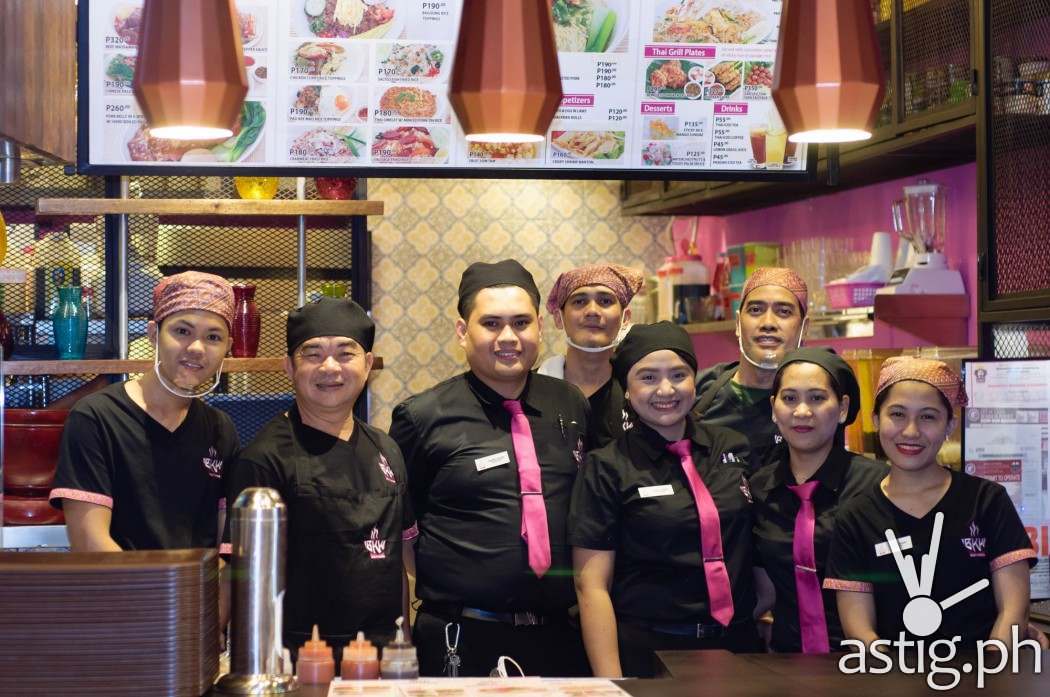 If you are visiting BKK express for the first time, here's what we recommend:
Pad Thai (P250)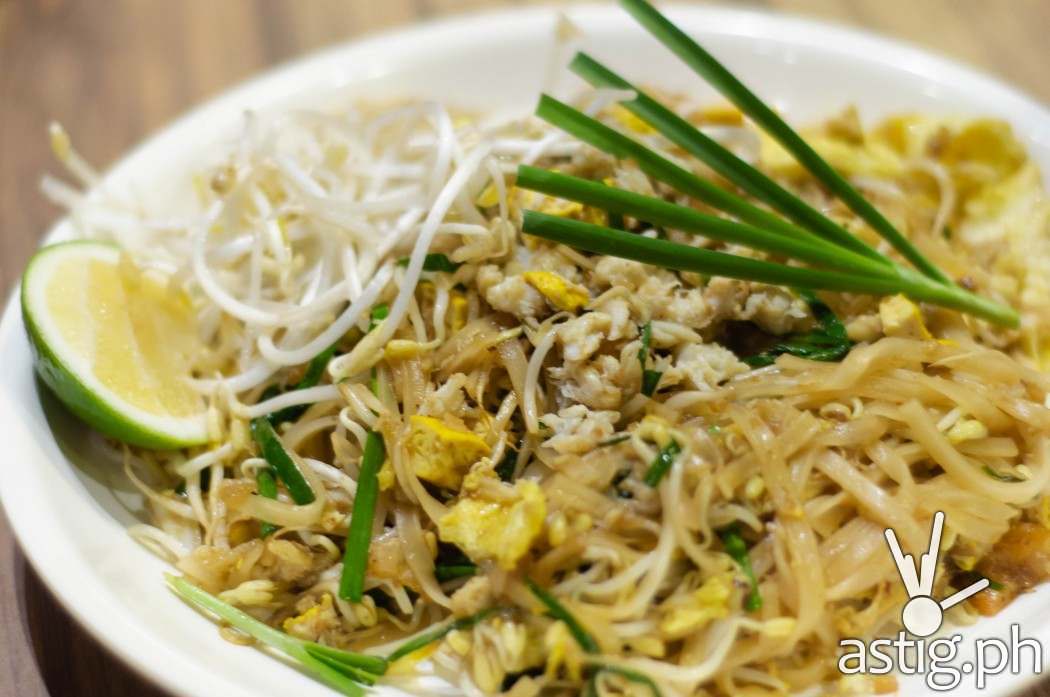 A staple for any Thai establishment, BKK Express offers four variations of the pad thai, including a Singaporean version that uses ketchup, hot sauce, and angel hair noodles in place of tamarind paste and rice noodles.
We were told they use the same recipe as Soi Thai.
We ordered crab meat pad thai, which is prepared with dried shrimps or "hibe".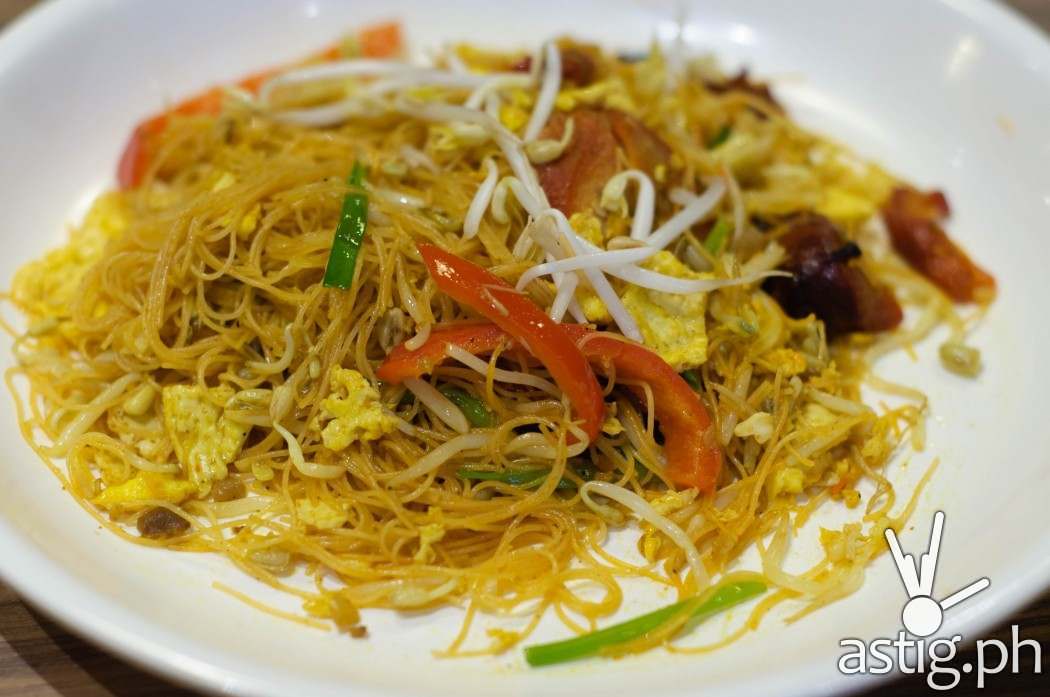 They also serve a Spingaporean variation of the pad thai.
It is prepared with angel hair noodles, ketchup, and pork asado, which makes it sweeter than your regular pad thai.
Bagoong rice (P190)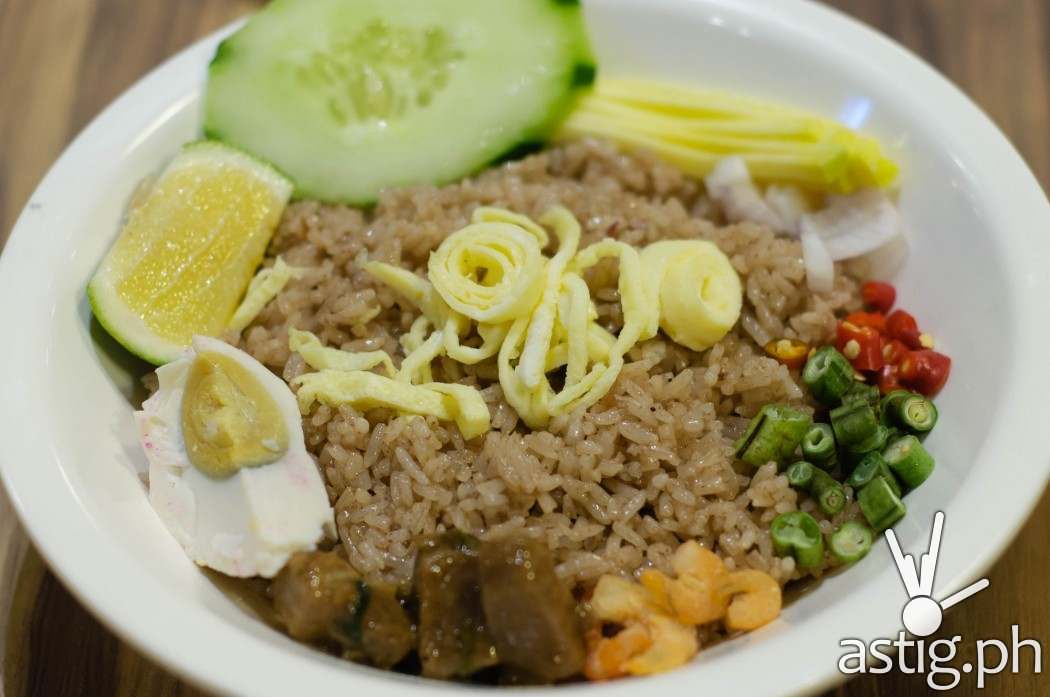 Served with strips of green mango and bits of meat, BKK Express' bagoong rice is flavorful, moist, and tender.
It is already quite tasty by itself, but the meat is not enough to serve as a viand, so I suggest ordering something salty, such as the Thai fried rolls to compliment it.
Thai fried rolls (P120)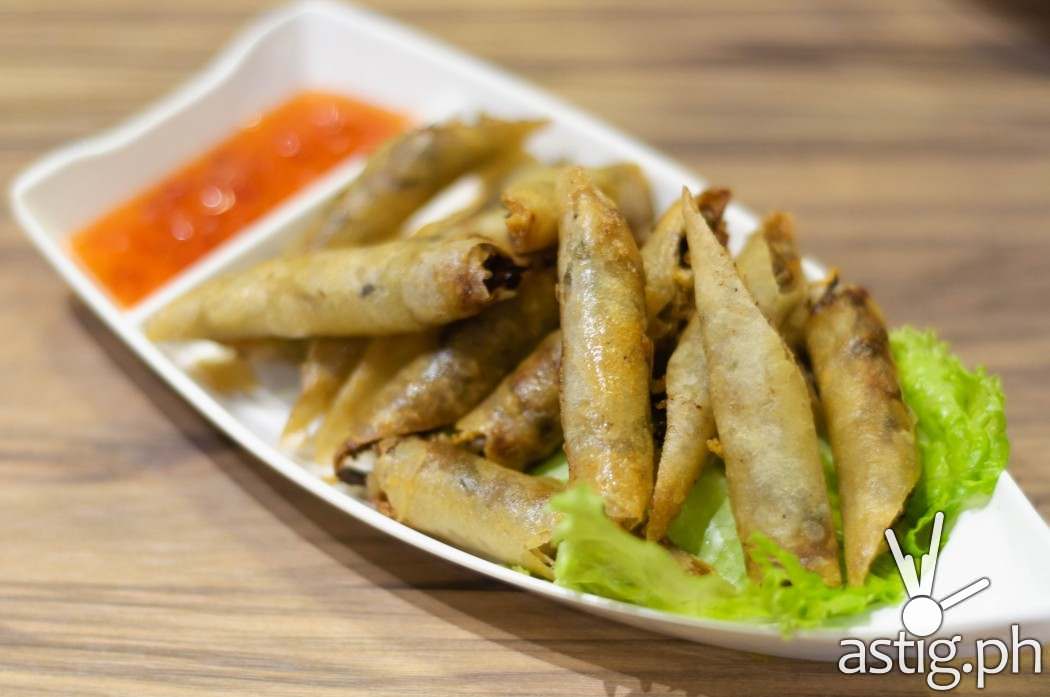 Served with sweet-spicy sauce, the Thai fried rolls are similar to the lumpiang Shanghai – crunchy and tasty.
The Thai fried rolls are listed under the appetizer section, but I find that it functions well as a rice complement, especially if you are pairing it with rice toppings like the bagoong rice, sausage fried rice, or crabmeat fried rice.
It is also quite economical at only Php 120 per serving.
Grilled Thai Isan Sausages (P350)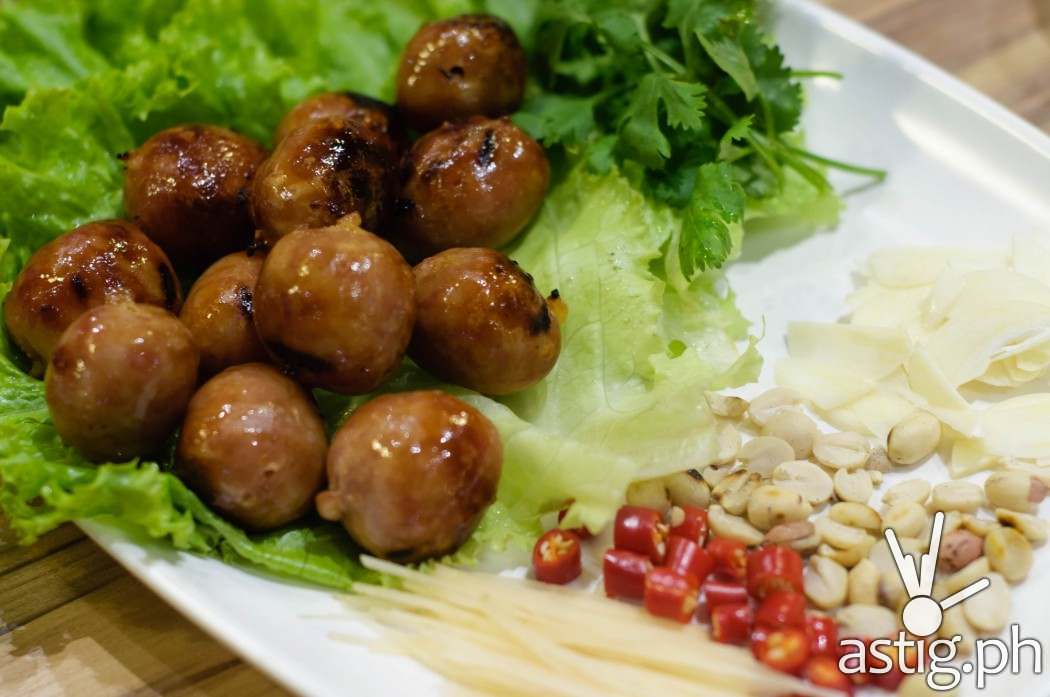 Speaking of the sausages, these are the exact same sausages that you can buy on the streets of Bangkok.The flavor profile is similar to the ones you can buy in Vigan – salty and garlicky.
The sausages are very flavorful, so if you are ordering these I would suggest you go with plain rice instead of the rice toppings.
It is served with lettuce leaves which helps neutralize the flavor.
Pork belly in 5-spice with hard boiled egg (P260)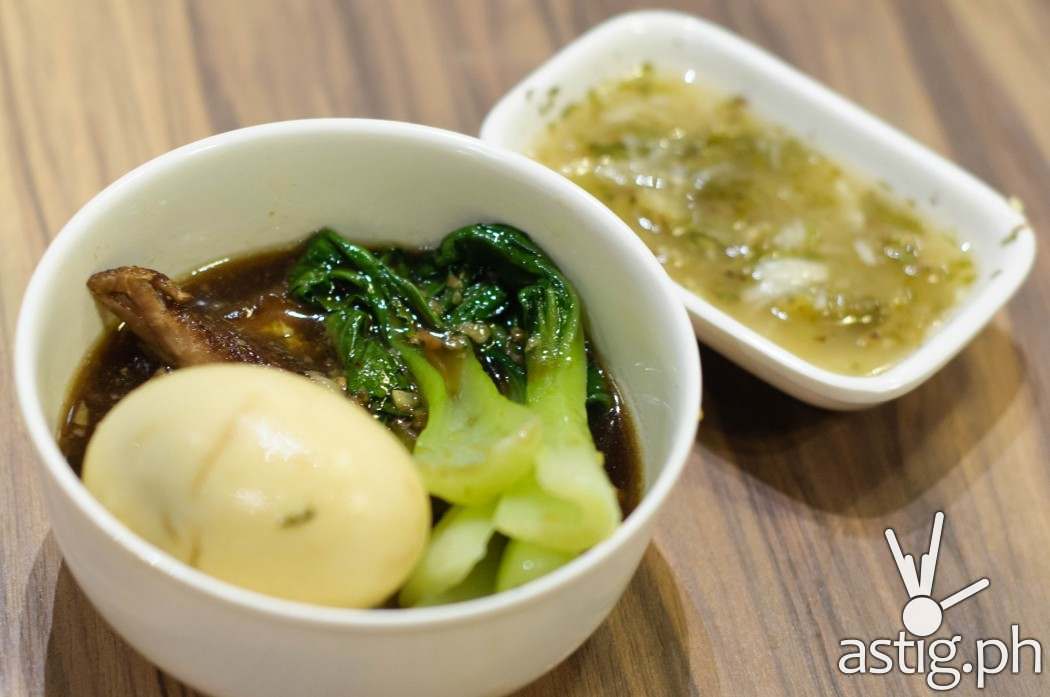 If you are fond of Japanese stewed pork (chashu or char siu), Filipino beef pares, or Korean beef stew, this is for you.
It is served with sweet, soy sauce-based broth and Taiwanese pechay (Chinese cabbage) and hard boiled egg.
Pork and chicken skewers (P320)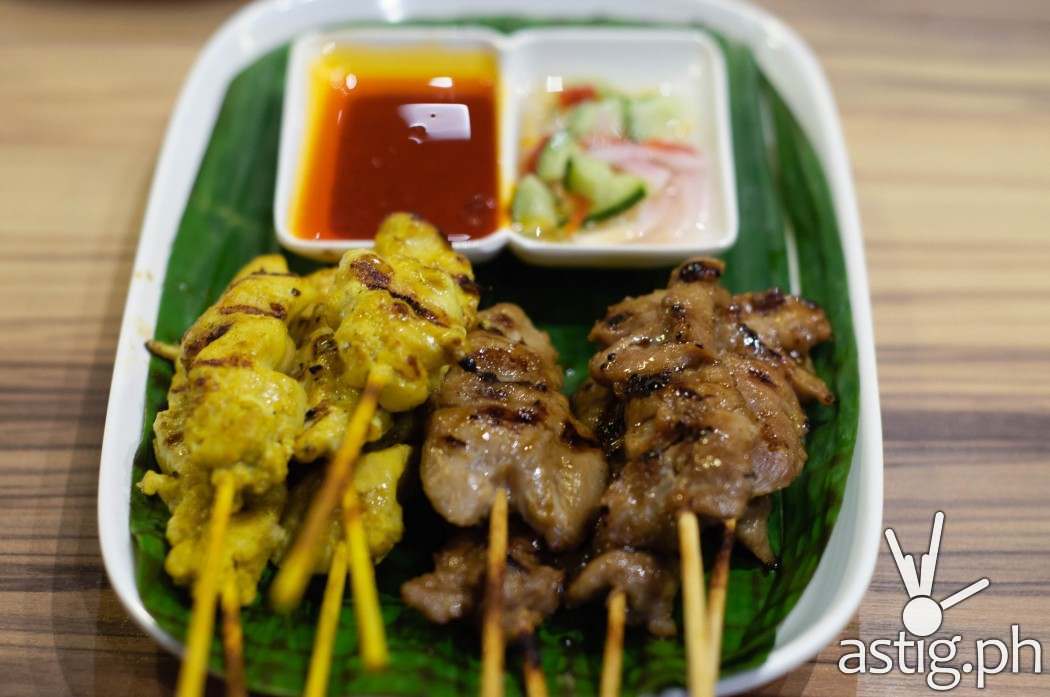 The pork and chicken skewers (chicken satay) was a huge hit in our group, and with good reason – the meat is flavorful, moist, and tender.
It can stand alone by itself or with rice (plain would be best).
If there's one thing you should order during your first visit at BKK Express, this would be it.
Sticky rice mango sundae (P135)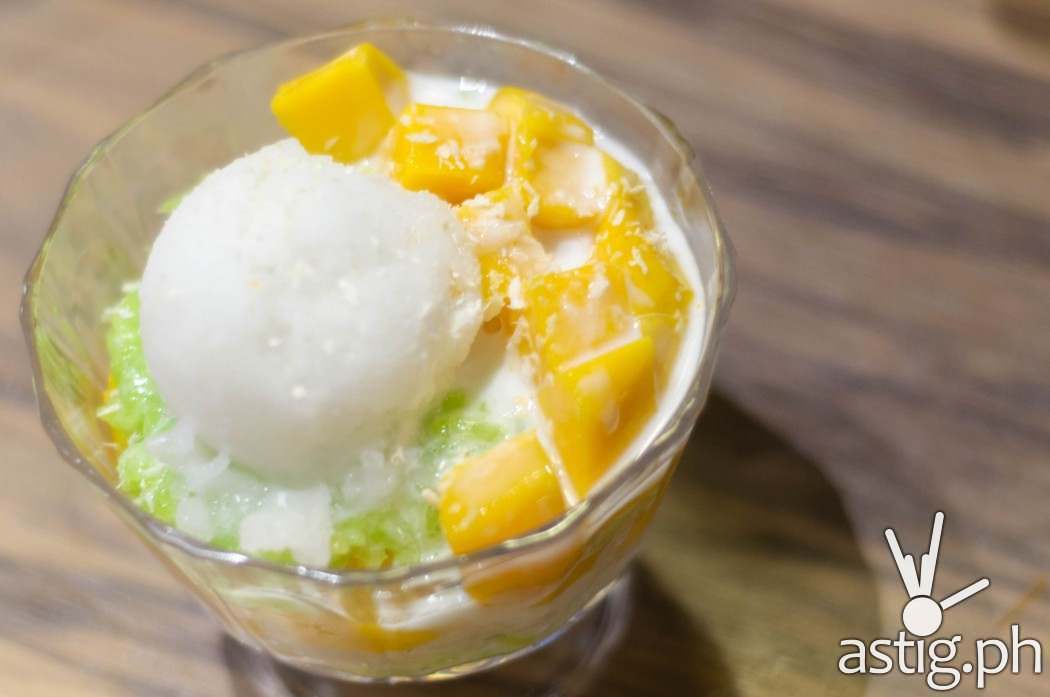 Mango with sticky rice is a staple on the streets of Bangkok. It is served with coconut milk and shaved ice.
If you have to have dessert, this should be your top choice.
Waterchestnuts & toddy palm ice (P125)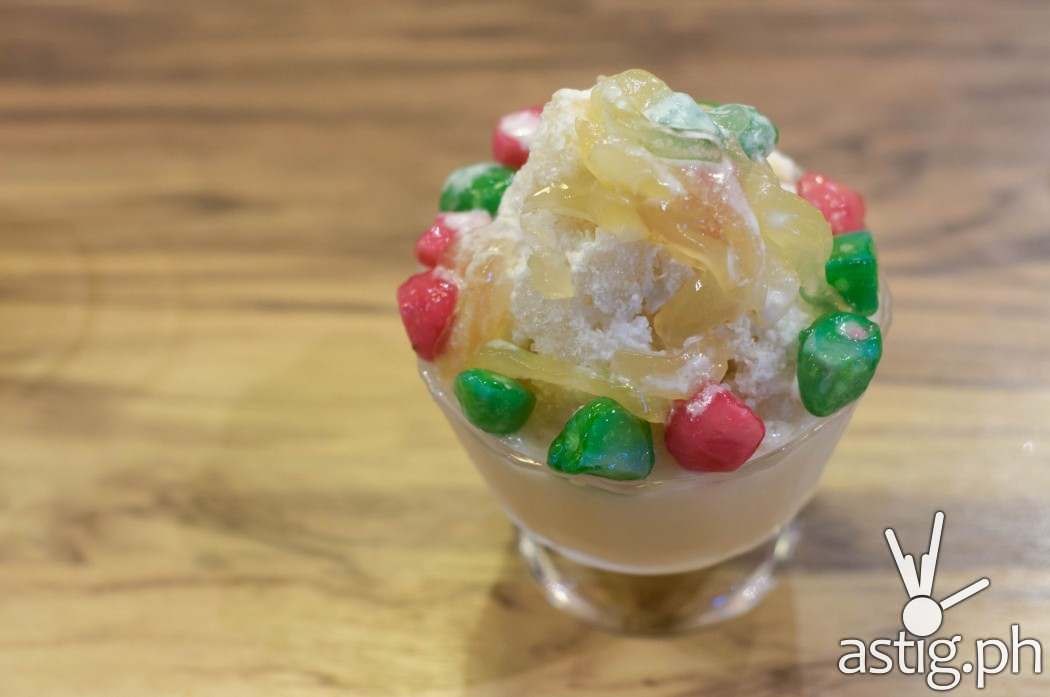 This is the Thai version of "halo-halo". It is commonly found in the malls of Bangkok.
It is served with shaved ice and coconut milk.
Thai milk tea (P55) and pandan iced tea (P45)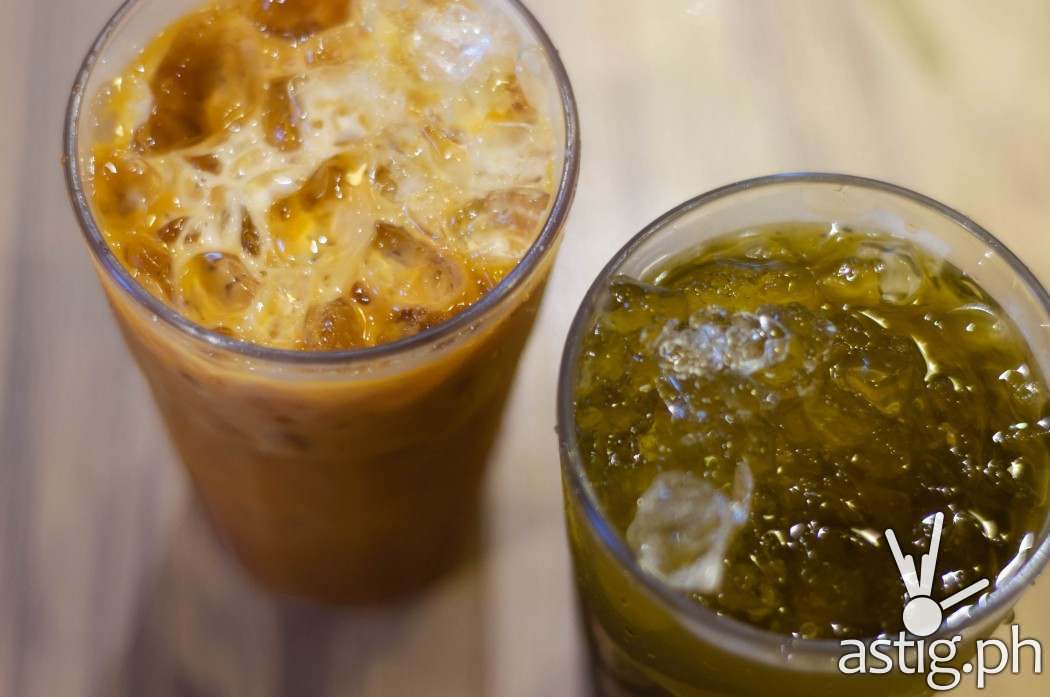 BKK Express' preparation of the Thai milk tea is creamier than what is normally sold in Bangkok. It uses the same Thai black tea as its base (Number One brand).
Pandan iced tea was a hit in our group. I ordered it not expecting much, but it was surprisingly refreshing.
If you are already familiar with Thai milk tea and want to try something new, go for the pandan iced tea.
BKK Express
Address: 4/F Uptown Place Mall, 36th Street Corner 9th Avenue, Bonifacio Global City, Taguig City
Phone: +63.2 805.1328
Operating hours: 11AM-11PM daily