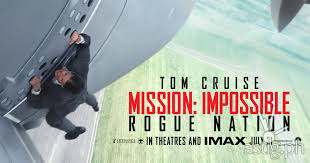 Another blockbuster hit movie franchise blocked screening was recently presented by PMCM Events Management at the CinemaWorld of Robinson's Galleria. The fifth instalment of Mission Impossible: Rogue Nation starring none other than Tom Cruise!
It was a Sold Out movie night. And as expected a huge turn out of movie goers showed up that evening for Mission's latest chapter. Initial freebies and snacks were distributed to all ticket-holders.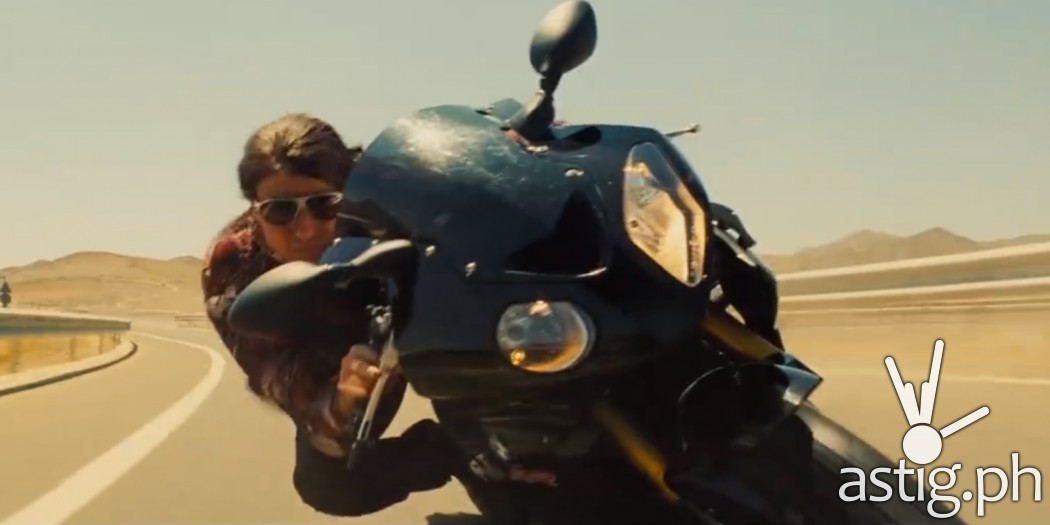 A lot of the Mission Impossible fans have been anticipating for this since its preceding chapter, Mission Impossible: Ghost Protocol was shown in  2011. This time Jack Reacher director Christopher McQuarrie took over the helm produced by Cruise and a few more to the tune of a $150 million budget whose principal filming began in August 2014 and ended March 2015.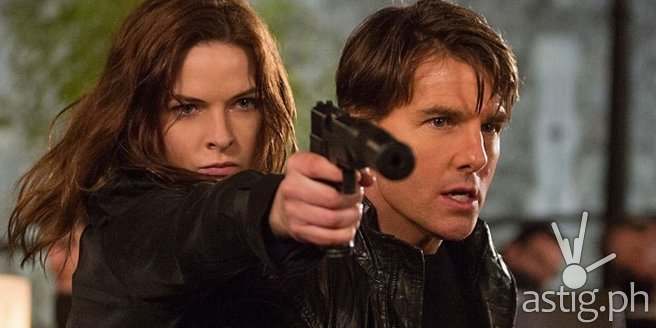 The movie's plot: With the IMF now disbanded and Ethan Hunt (Cruise) out in the cold, a new threat called the Syndicate soon emerges. The Syndicate is a network of highly skilled operatives who are dedicated to establishing a new world order via an escalating series of terrorist attacks. Ethan gathers his team and joins forces with Iisa Faust (British actress Rebecca Ferguson)  a disavowed British agent. Could she be the mole?
Age is not an issue with Tom Cruise who at 52, is still as quick and agile like any other action celebrity starring in his own franchised and produced films. Most of the derring-do scenes in this one were daringly performed by Tom just like when Jackie Chan does it in his flicks. Of course stuntman Wade Eastwood was always on stand by especially during very complicated stunt works that required his expertise.
I don't want to spoil some scenes but do watch out for furious moments of Ethan Hunt on a BMW M3 sedan, the edge of your seat power bikes chases,  the very difficult and breathtaking underwater scene and Tom Cruise clinging on an Airbus A400M Atlas aircraft! Whoa now that scene really blew me away! Oxygen, please?!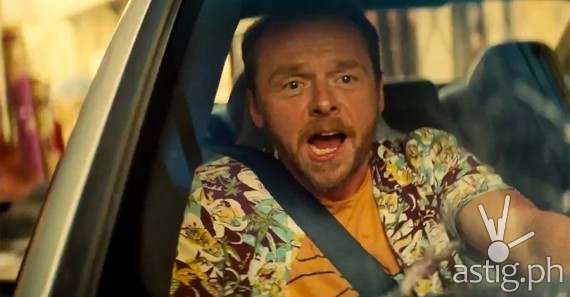 I had no problem appreciating Tom's cast mates. Jeremy  Renner is back as William Brandt and it's nice seeing Renner lending support and extra star power. Satisfied with the scenes given to Vhing Rhames as Luther Stickell , a colleague till the end who provides some laughter along the way. The techie guy in Simon Pegg's character Benjie Dunn was further enhanced and given more punch lines and raw action scenes opposite Ethan. Sean Harris as main villain Solomon Lane was heartless, smooth and cunning.
But perhaps the revelation in this chapter was tall and lean Swedish beauty Rebecca Ferguson as Iisa Faust. Her fight action chop scenes almost flawless taking on the taller guys and making them land on their feet. Her charm is not overpowering she was in fact subtle in a way and vulnerable. I just hoped she did most of the power bike driving and chase scenes? She's simply amazing!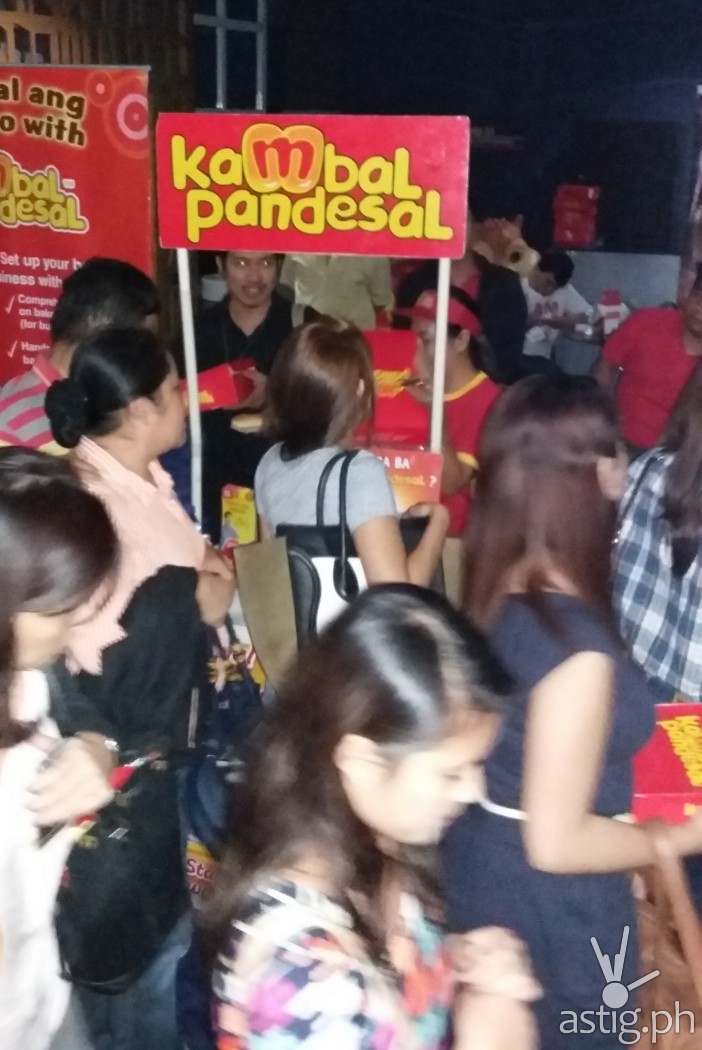 And as a favourite tradition in any PMCM block screenings, more freebies were given away to movie goers after the viewing. Raffle prizes were also up for grabs to all lucky winners. Congrats! That's how generous their sponsors are!
So if you're in for a great movie watch this weekend, just head on to your favourite theatre and catch Mission Impossible 5: Rogue Nation. It's worth your time and money and enjoy the action-packed scenes that are trademarks of all the MI films.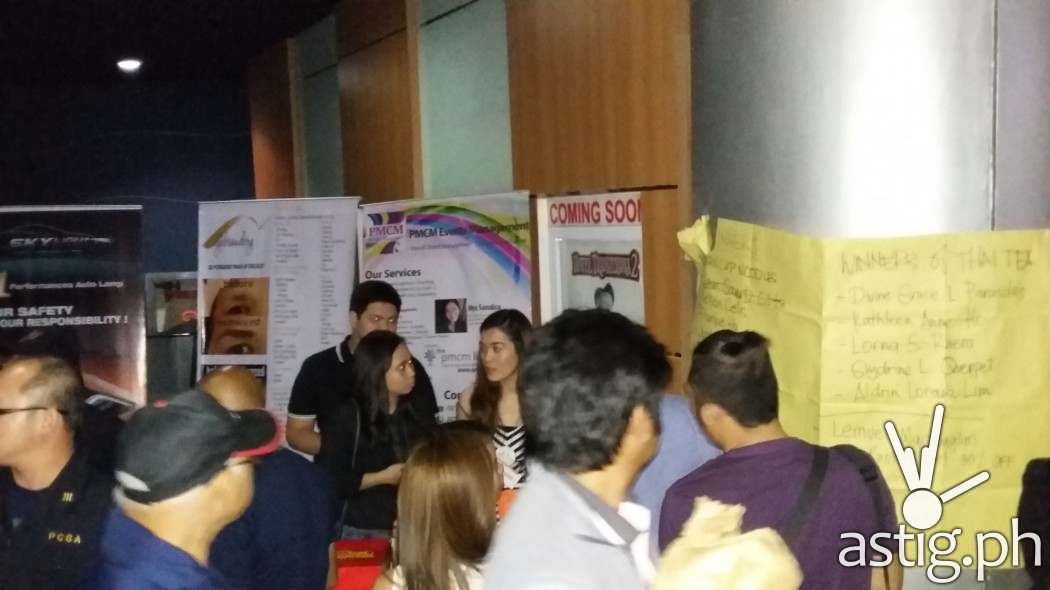 This movie great was co-presented by 24/Thirty Hand Sanitizer by EM-CORE DOTNET in cooperation with the Coast Guard Auxilliary 117th Squadron.
Many thanks PMCM Events Management and Astig.PH for the chance to cover this exciting movie event! Until the next movie date!
MI:5 Rogue Nation photos courtesy of online theatrical/promotional materials. ☺☺