Bosch, a leading global supplier of technology and services, closed its 2014 fiscal year with USD 42.5 million (32 million euros)* in consolidated sales in the Philippines. Compared to the year before, the company achieved a double-digit growth of more than 45 percent, making the Philippines the fastest growing market for Bosch in Southeast Asia.
The strong growth is based on the successful performance of the company's power tools and automotive businesses, along with significant contributions from its security systems business which formally established local operations in 2014. As of April 2015, Bosch had increased its workforce in the Philippines to nearly 400 associates.
"As we celebrate the 20th anniversary of our office in Manila, Bosch remains strongly committed to the Philippine market through continued product and service diversification, employment growth, compelling social and sustainability programs, trainings, and partnerships," said Andrew Powell, managing director of Bosch in the Philippines. "For 2015, we expect further sales growth in the country based on an increased demand for our innovative products 'invented for life'," Powell added.
Recognized as the Philippines' most competitive city and dubbed by the United Nations as one of nine 'Emerging Cities of Tomorrow', Cagayan de Oro is earmarked as the third Bosch business hub location outside of Metro Manila, set to open before the end of the year.
The up-and-coming city provides easy access to a large concentration of markets in Northern Mindanao, including mining and energy. In 2013, Bosch expanded its operations into Visayas and Mindanao with the opening of its Cebu and Davao business hubs respectively.
Positive development across all business sectors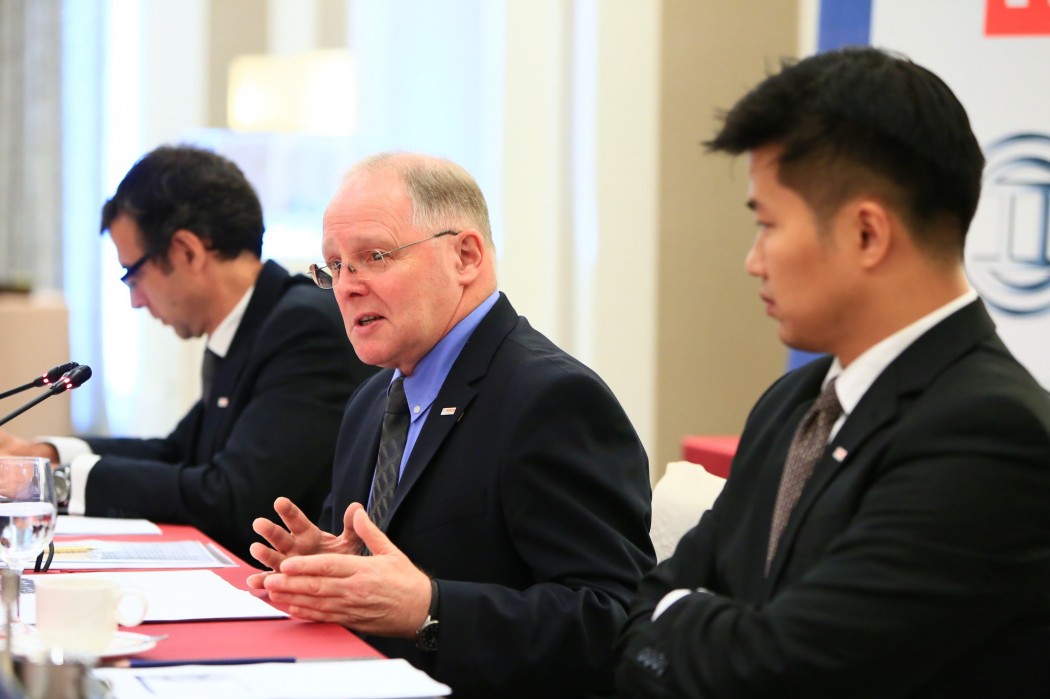 Buoyed by robust investments in the property development market, Bosch´s Consumer Goods business sector achieved its eighth consecutive year of double-digit growth in the Philippines. To tap on the country's growing DIY market, a new line of rotary tools was introduced in 2014 under the Dremel brand.
The Mobility Solutions business sector, formerly known as Automotive Technology, experienced a double-digit sales increase in the Philippines compared to the year before. The sector expanded its distribution network and broadened its product portfolio in the country to include gasoline systems components and batteries. In addition, the number of Bosch Car Service and Diesel Centers has been increased to a total of 40 workshops over the course of the year.
The Energy and Building Technology business sector encountered an encouraging 2014, with its Security Systems division securing notable projects within its first year of local operations. Dubbed as the world's largest indoor arena, the Philippine Arena in Bulacan boasts of 28 hangs of line array speakers and 56 passive loudspeaker systems – which makes it one of the division's largest projects to date. The Security Systems division also installed 2,000 public address and background music speakers in the City of Dreams, a prime hotel and entertainment development project in the heart of the nation's capital. Both projects utilized solutions under the Electro-Voice pro-audio equipment brand.
In 2015, the Industrial Technology business sector will commence local operations of its Drive and Control division. Specializing in linear motion for industrial applications, the division will begin making its line of machinery available to the Philippine market under the Bosch Rexroth brand.
Rebuilding the community
Bosch embarked on Tindog Pilipinas, a rebuilding program for Typhoon Yolanda- stricken communities. The program included the construction of an elementary school and a library in Daanbantayan, Cebu, which were completed in late 2014.
At the beginning of June 2015, Bosch Philippines inaugurated a computer laboratory for Alang-Alang Agro-Industrial School, and a math and science center for Alang-Alang National High School, under its Tindog Pilipinas initiative.
An industrial center for Tanauan II Central School in Leyte will be completed and turned over in early July. Furthermore, Bosch will be working closely with the schools to develop learning modules suitable for K-12 applications in the coming months.
2014 also saw the completion of Bosch's Paint The Town Red project, through which Bosch constructed basketball courts for underserved barangays nationwide, turning over the 56th court in Yolanda-stricken Tacloban City.
Bosch Group business outlook for 2015
The Bosch Group expects global sales to grow within an exchange rate-adjusted range of 3 to 5 percent in 2015. Speaking at the company's recent annual press conference in Germany, the Bosch CEO Volkmar Denner said: "Our economic and technological strength in established business fields is enabling us to tap into new market segments." Web-enabled products and internet-based services are one of the focal points of the company's future business. "We are driving connectivity forward in all our business sectors and playing an active role in shaping it," Denner added.
In 2014, Bosch launched many new products and connected solutions, including software solutions for smart heating systems and buildings as well as for connected industry and connected mobility. With the complete acquisitions of BSH Hausgeräte GmbH and Robert Bosch Automotive Steering GmbH, Bosch has strengthened its position in the fields of smart homes and automated driving.
In Asia Pacific, Bosch grew its sales 17 percent (19 percent after adjusting for exchange-rate effects) in 2014, to USD 14.3 billion (13 billion euros). At just under 27 percent of total sales revenue, the region's share of sales reached a new high. Sales growth was especially strong in China, rising a nominal
27 percent to USD 7 billion (6.4 billion euros). The company achieved a year on year sales growth of around seven percent in Southeast Asia by generating USD 893 million (672 million).