MANILA, Philippines – This Sunday (September 28), Cinema One is set to take yet another blockbuster hit to local television screens for the first time as it brings the favorite Filipino family comedy film "Call Center Girl" to television screens nationwide.
"Call Center Girl" was released as part of Star Cinema's20th anniversary. The film is headlined by well-loved comedienne Pokwang and stars Jessy Mendiola and Enchong Dee. It follows the life of a middle-aged woman named Theresa (Pokwang), who finds herself in a race against time to reunite her family and earn back the affection of her estranged daughter (Jessy Mendiola). To reach these goals, Theresa takes things to whole new heights and gets a job at a call center where her daughter is working.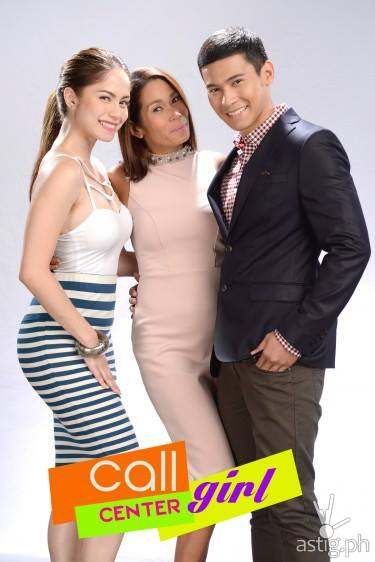 Taking on the role of Theresa, lead actress Pokwang was also able to look closely into the kind of professional that the movie allowed her to portray. In doing so, she discovered how the value of certain things such as relationships surfaces in the lives of call center agents, comparing them to overseas Filipino workers who rarely get to spend time with their families.
Pokwang's role as Theresa was also well received by many when the film was released in cinemas. According to Ely Valendez of Starmometer, "Call Center Girl" was the perfect avenue for Pokwang, as she "has proven once again that her comedic charisma has never died down, but is instead more effective than before."
Don't miss this special treat from Cinema One (SkyCable Channel 56) as the country's number one cable channel brings "Call Center Girl" to TV screens for the first time ever. Catch it this Sunday (September 28) at the 8pm Blockbuster Sundays movie block of the channel.