Join MOA Eats Food Fest and enjoy world-class cuisine as it holds its International Food Festival from September 5 to 30, 2014.  This exciting month-long Fest includes a lot of interesting activities which will surely be a wonderful treat, especially for food enthusiasts as they will be able to discover a variety of  international recipes and Chef's specialties!  Here's what you can enjoy from the International Food Fest 2014:
SPECIAL EATS
You can expect for unique and special dishes from over 50 restaurant participants that will showcase dishes prepared exclusively for the fest and only available at Mall of Asia's dining outlets.   Be ready as snapshots will be taken while enjoying from the "Special Eats" and will be displayed at the Main Mall Atrium, Main Mall Entrance.
JOIN COOKING DEMOs with top chefs
Those who want to try preparing the Special Eats at home can participate in the live cooking demonstrations to be conducted by the top chefs of four selected restaurants.  The cooking demos will be held at Sbarro and Tempura on September 5 and Vikings, Claw Daddy and New Orleans on September 12, 5:30pm onwards.
EXCITING GAMES, CONTESTS AND RAFFLES
Amazing treats are up for grabs and those looking to win exciting prizes can participate in the Special Eats promo.
A social media contest to be hosted on the Mall of Asia Twitter, Instagram and Facebook account will give two (2) lucky foodies a chance to dine with culinary luminaries at an exclusive Chef's Table meal, and each will get two (2) round tickets to any local destination via Air Asia Zest.
A raffle coupon comes with every order of a Special Eats dish, and there are major prizes to be won!
3rd Prize: One (1) Air Asia Zest Round trip to any domestic destination + P10,000 worth of Gift Certificates from IHOP
2nd Prize: One (1) Air Asia Zest Round trip to any domestic destination + P15,000 worth of Gift Certificates from IHOP
Grand Prize:  a Round trip ticket for Two (2) to Kuala Lumpur Malaysia via Air Asia Zest + Hotel Accommodations via Air Asia Go + a tour package
This September 5 – 30, 2014, treat your family and friends to gourmet international delights at the Mall of Asia, your ultimate dining destination in Metro Manila!
For more details on MOA EATS Promo, visit:
Facebook: https://www. facebook.com/smmallofasia
Instagram: https://www. instagram.com/TheMallofAsiaOfficial
Twitter: https://www.twitter.com/TheMallofasia
You too can enjoy these gastronomic dishes:
IHOP Restaurant
SPLASHBERRY 175.00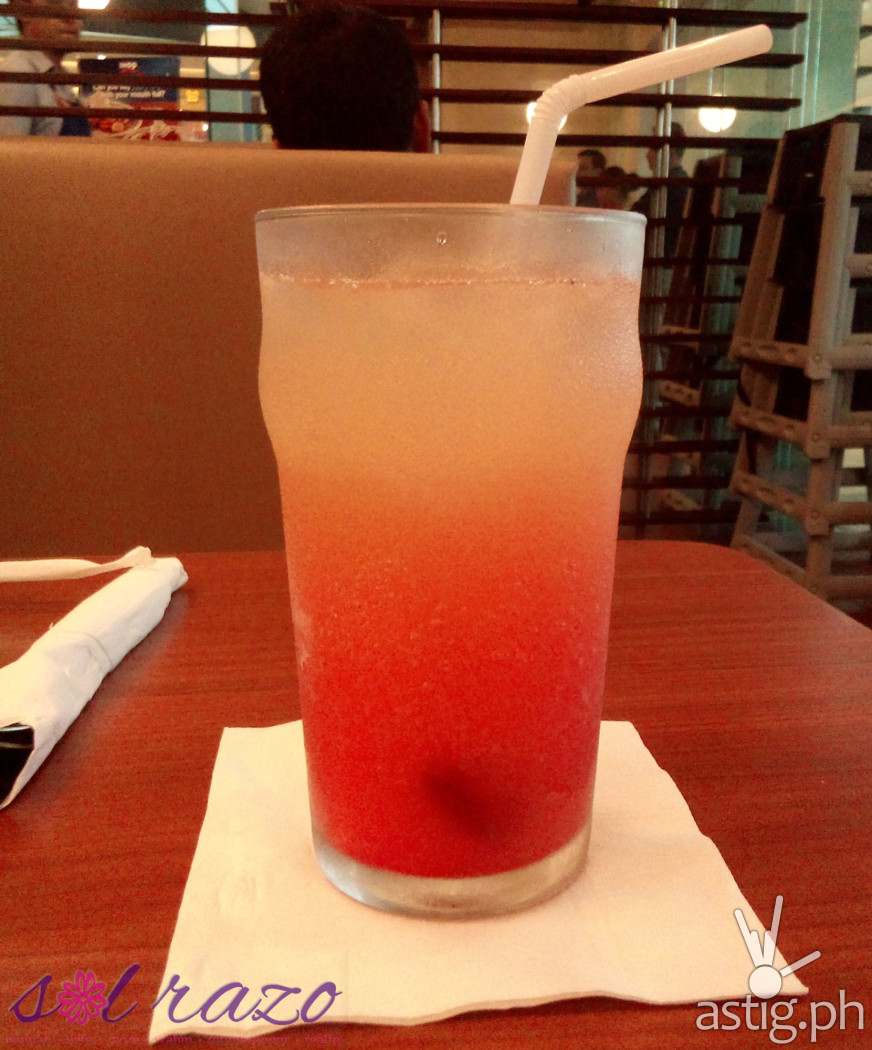 A perfect combination of IHOP's Juicy red fresh strawberries, lemon-lime soda and fresh orange juice that is absolutely refreshing which will perfectly match any IHOP's heavenly dish!
CARBONARA FETTUCCINI 365.00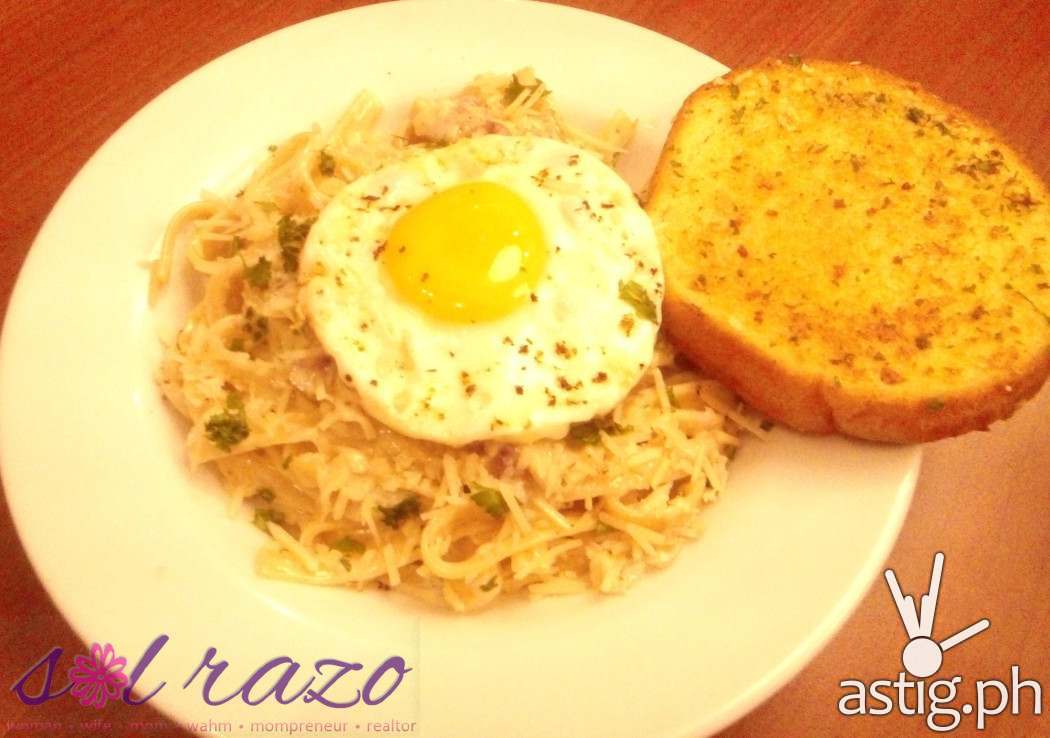 A plate of fettuccini pasta tossed in velvety cream, generously mixed with crunchy bacon and shredded Parmesan cheese and topped with a sunny side up egg that makes it more creamy and yummy, plus a piece of garlic round bread.
CHICKEN AND WAFFLE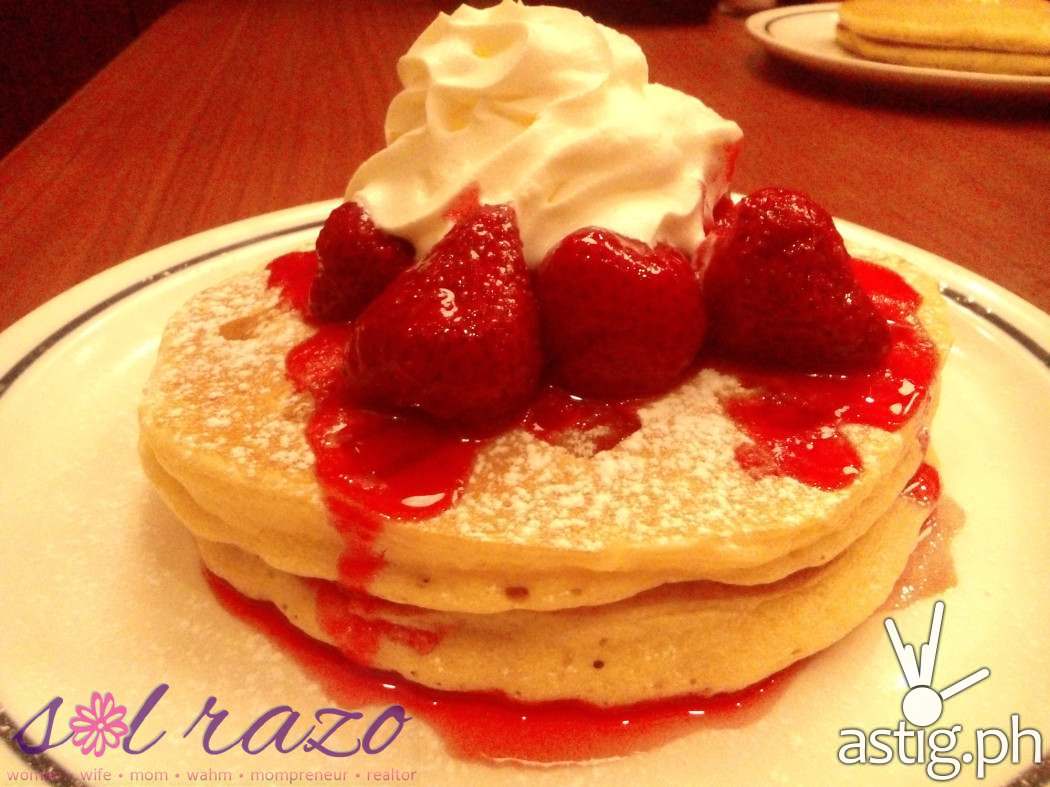 CLAW DADDY Restaurant
CRAB MARITESS