The Comedy Cartel's Tuesday Comedy Tryouts Live at UKE BOX CAFFÉ
So you think you're funny? Is "Stand-up Comedy" in your bucket list? Sign-up at the @Comedy Cartel's Tuesday Comedy Tryouts and perform jokes and funny stories in front of friends and strangers. Kill or bomb onstage and bring out the comic in you!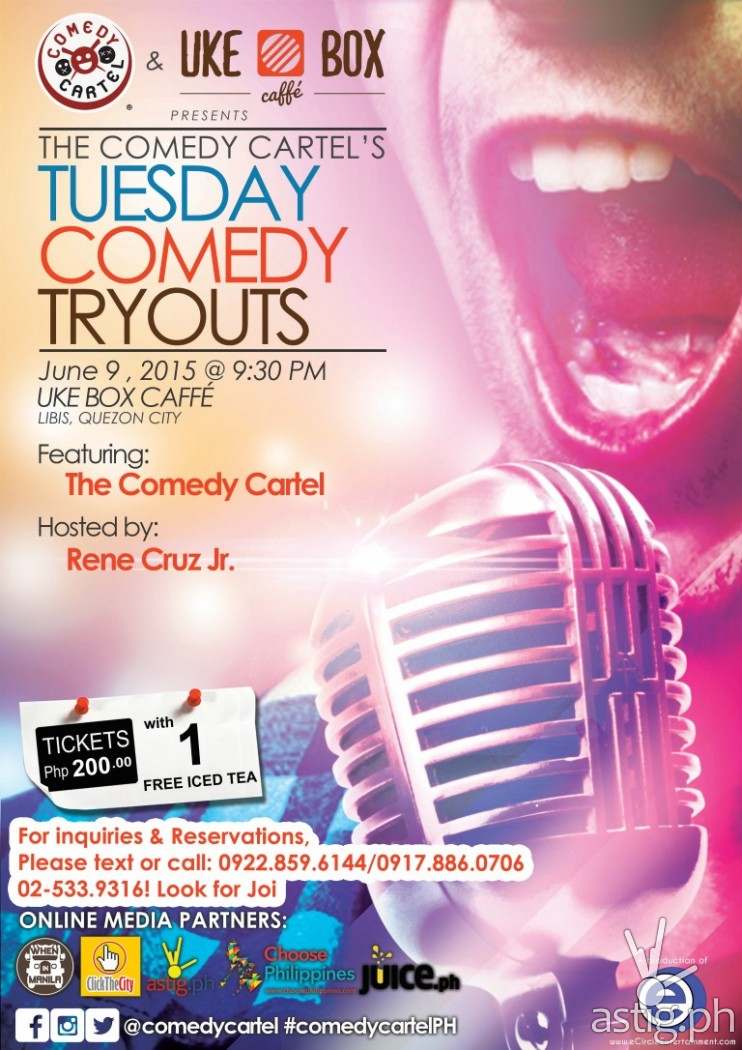 What: Comedy Cartel's Tuesday Comedy Tryouts
When: June 9, 2015 (Tuesday) @ 9:30PM
Where: Uke Box Caffe Libis, Quezon City
Tickets are at P 200 w/ 1 free iced tea. For ticket/seat reservations, please text/call 09228596144/ 09178860706/02-5339316 look for Joi
Tim Tayag and Comedy Cartel at Walrus Katipunan
Calling all our Katipunan QC friends! Are you ready for a night of uncontrollable guffaws and hilarious antics? Watch the Comedy Cartel's "Laugh Track" stand-up comery show at the Walrus Katipunan and get soaked and splashed with much fun and laughter! Bring everyone you know and experience comedy bliss!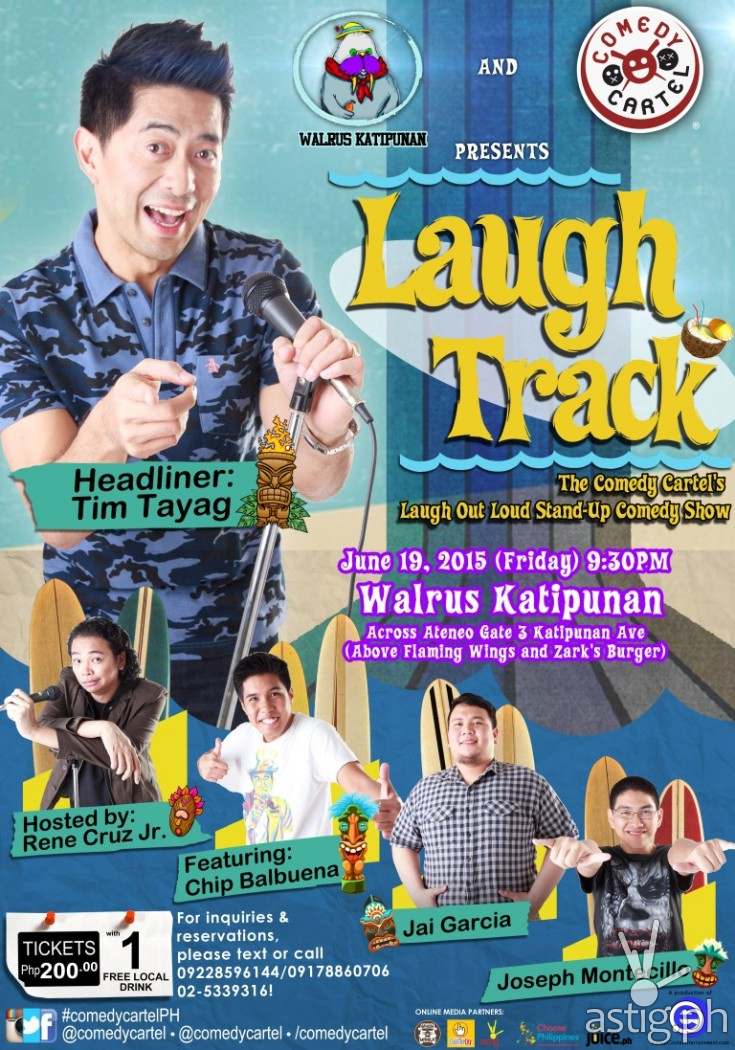 What: Laugh Track with Comedy Cartel
When: June 19, 9:30 PM
Where: Walrus Katipunan
Call or text 09178860706 / 09228596144 /5339316 to reserve tickets and seats!