The resident dance company of De La Salle-College of Saint Benilde (DLS-CSB), the Saint Benilde Romancon Dance Company-Contemporary (SBRSC-C) presents the new and improved edition of ContemPalaban: Lockdown Edition Season 2 which will be held from July 10-31, 2021.
ContemPalaban: Lockdown Edition Season 2 is a month-long online dance battle, catered to potential contemporary dancers that can help them showcase their creativity and resourcefulness in the midst of the pandemic. It seeks to engage in the online platform, and gain new audiences in the scene.
Participants will create a 1 to 2-minute improvisation as a dance entry. For the succeeding rounds, SBRDC-Contemporary team members will choose the music and props to use for their improvisation. The Top 2 contestants who will proceed to the final round will be provided with the concept given by the SBRDC-C team.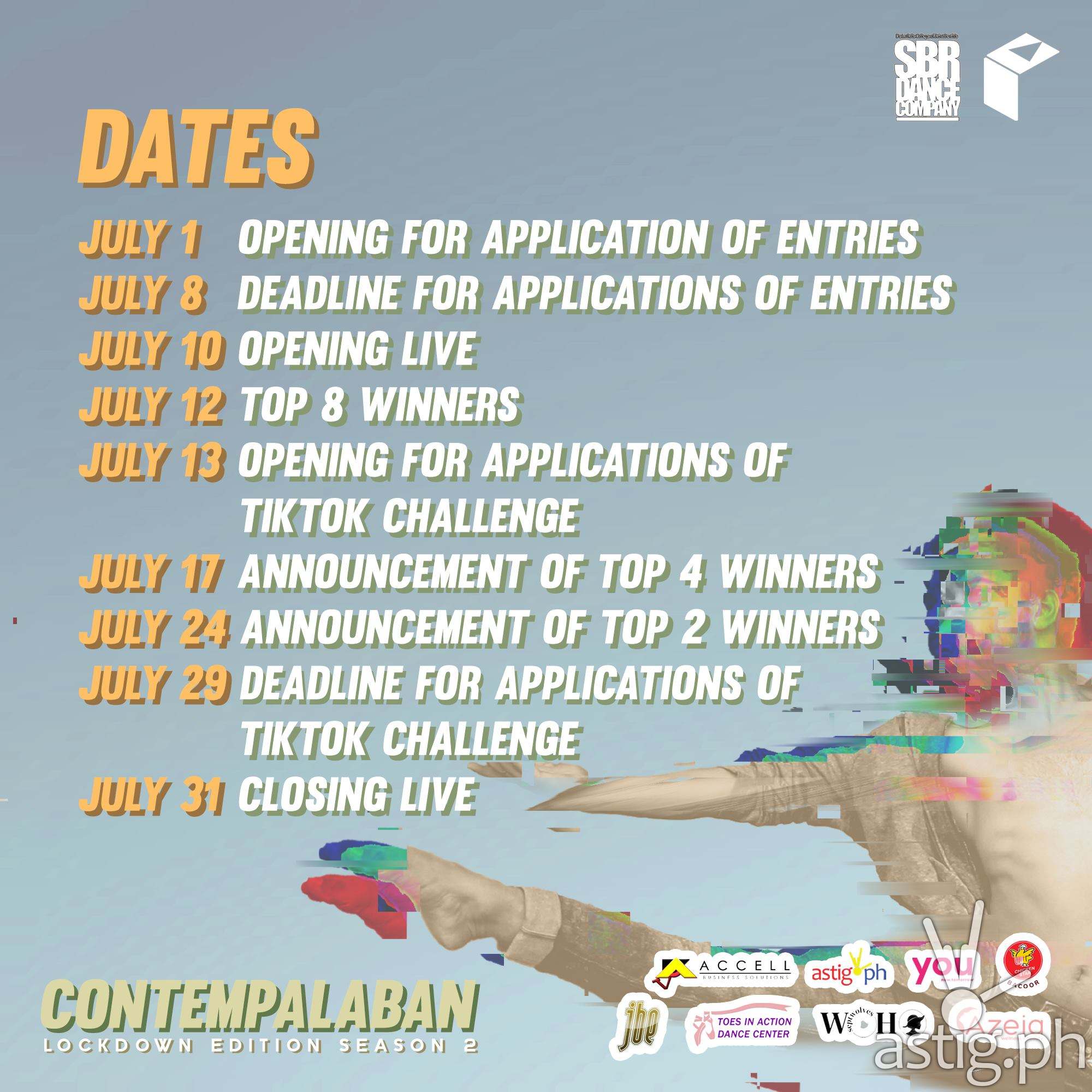 Submissions of entries for the first round are now open from July 1, until July 9, 3pm. The winner of this year's ContemPalaban will receive P2,000 and other exciting prizes.
This online dance battle will be judged by the selected talented dancers in the Philippines dancing industry; Jom Vidal, Zydal Baaya and Erl Sorilla.
ContemPalaban: Lockdown Edition Season 2 is open to the public. Festivities of the annual competition will be held on July 10th, 7 pm via Facebook Live.
Watch through the group's official Facebook account.