PASAY CITY, Philippines – Marriott Hotel Manila brought in international pastry sensation all the way from Switzerland, Chef Anil Rohira to open Crema – the gourmet coffee shop of Marriott Grand Ballroom set to open on March 2015.
Chef Anil holds the prestigious position of corporate pastry chef for Felchlin, one of Switzerland's premiere chocolate producers.
Under his belt are impressive accomplishments such as awarded Pastry Chef of the Year in USA 2009, named one of the Top 10 Pastry Chefs in the country by Pastry Art & Design Magazine in 2007, captain of Team USA and winner of the "Best Sugar Showpiece" at the Coupe du Monde, Lyon, France (Pastry World Cup) 2003.
He is also a sought after judge in several international competitions such the World Pastry Team Championship in Las Vegas, USA, National Pastry Team Competition in Phoenix, Arizona, and World Pastry Team Competition (WPTC) in Phoenix, Arizona.
Chef Anil will be working closely with Marriott Hotel Manila's Executive Chef Meik Brammer, Executive Pastry Chef Fil Afable and its multi awarded pastry team, to conceptualize the dessert menu of Crema which is located inside the Marriott Grand Ballroom – biggest conference-based hotel facility of its kind in the Philippines.
He was in the country to give an intense training program that tackles recipe development, innovative cakes, pastry techniques, portioning and shelf life improvement.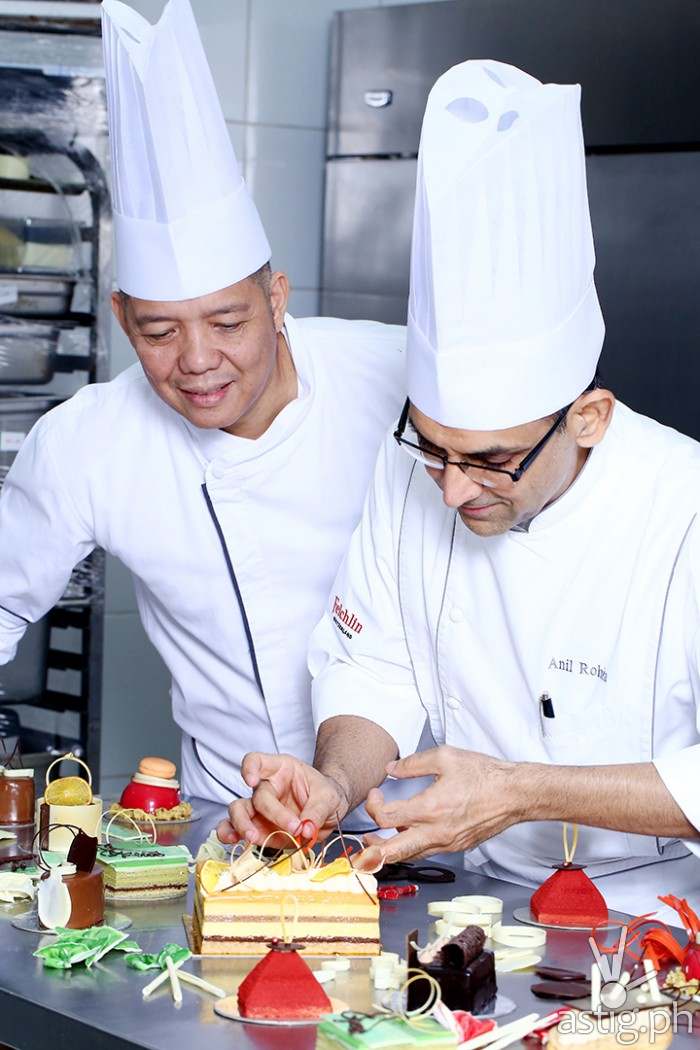 Aside from a long list of premium coffee with myriad of varieties and flavors, guests will be treated to a range of all-chocolate pastries that will drive chocoholics to frenzy. Swoon-worthy creations are inspired from classic European pastries with modern twist, executed perfectly by blending traditional and contemporary techniques that only Chef Anil can accomplish.
On a personal level, his great enthusiasm for his craft has always led him to his continuous pursuit of learning. He was an assistant to the award-winning confectioner Ewald Notter for 3 years, and Joe McKenna – lead pastry-chef instructor of Culinary Institute of America. There he absorbed his mentors' tireless mission of self-improvement.
According to one of his interviews, he views teaching as another part of learning. This led him to venture out on other opportunities when he co-developed and became a teacher of a 24-week educational program at Notter School of Pastry Arts in 2007.
Have a taste of world class creations by the brilliant collaboration of Marriott Hotel Manila's pastry team and the world renowned Chef Anil Rohira, only at Crema opening soon on March 2015.
For more information, call Marriott Hotel Manila at 988-9999