Photos of Social media sensations Maine Mendoza aka Yaya Dub and Angelica Yap aka Pastillas Girl attending the concert of foreign rockband Lifehouse stirred speculations among the netizens if the rival noontime shows stars meet and greet each other.
Mendoza was first invited through a Twitter video by Bryce Soderberg, one of the Lifehouse members.
In response to the invitation, Mendoza said she hoped to attend the concert.
"Sometimes it feels good to do something unusual and craaaazy.. Hahaha I had fun!!! #corazon," Maine posted in Twitter together with her picture wearing a heavy make-up.  However Maine wasn't able to meet the band.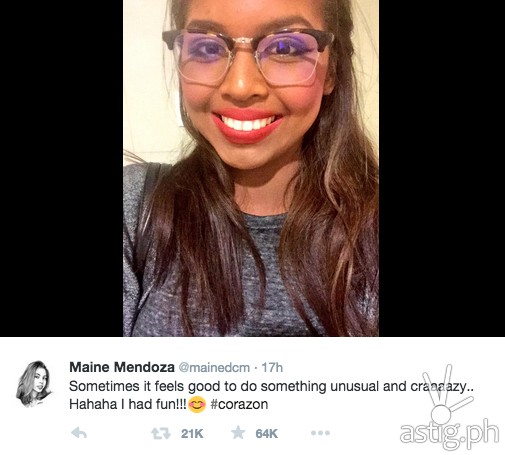 Meanwhile, Angelica Yap watched the concert together with three Mr. Pastillas Aspirants namely Evan, Chard and Mike.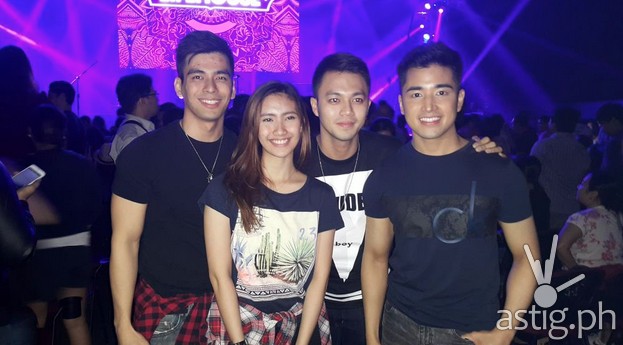 She was also given the opportunity to personally meet and greet the band. In her twitter post, he captioned "It was my first time to be in a concert and it was worth it!"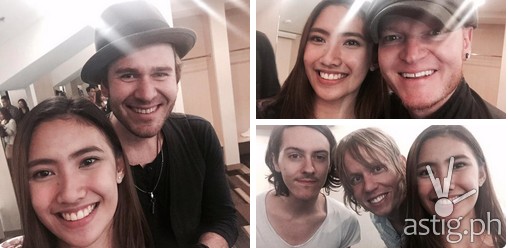 As of writing, its not yet confirmed that the two social media darlings met in the event but one thing is for sure, fans are excited to see these stars from two rival noontime shows meet and greet each other. (see LOOK: AlDub vs Pastillas Girl? Here's the real score. Unbelievable!)
What do you think happened if the two saw each other in the concert? Your thoughts?