Its been a while since we saw a neck to neck television network war between the two media company giants in the country namely ABS-CBN and GMA Network. Kapamilya network is undoubtedly reigning nationwide making them # 1 based on Kantar media.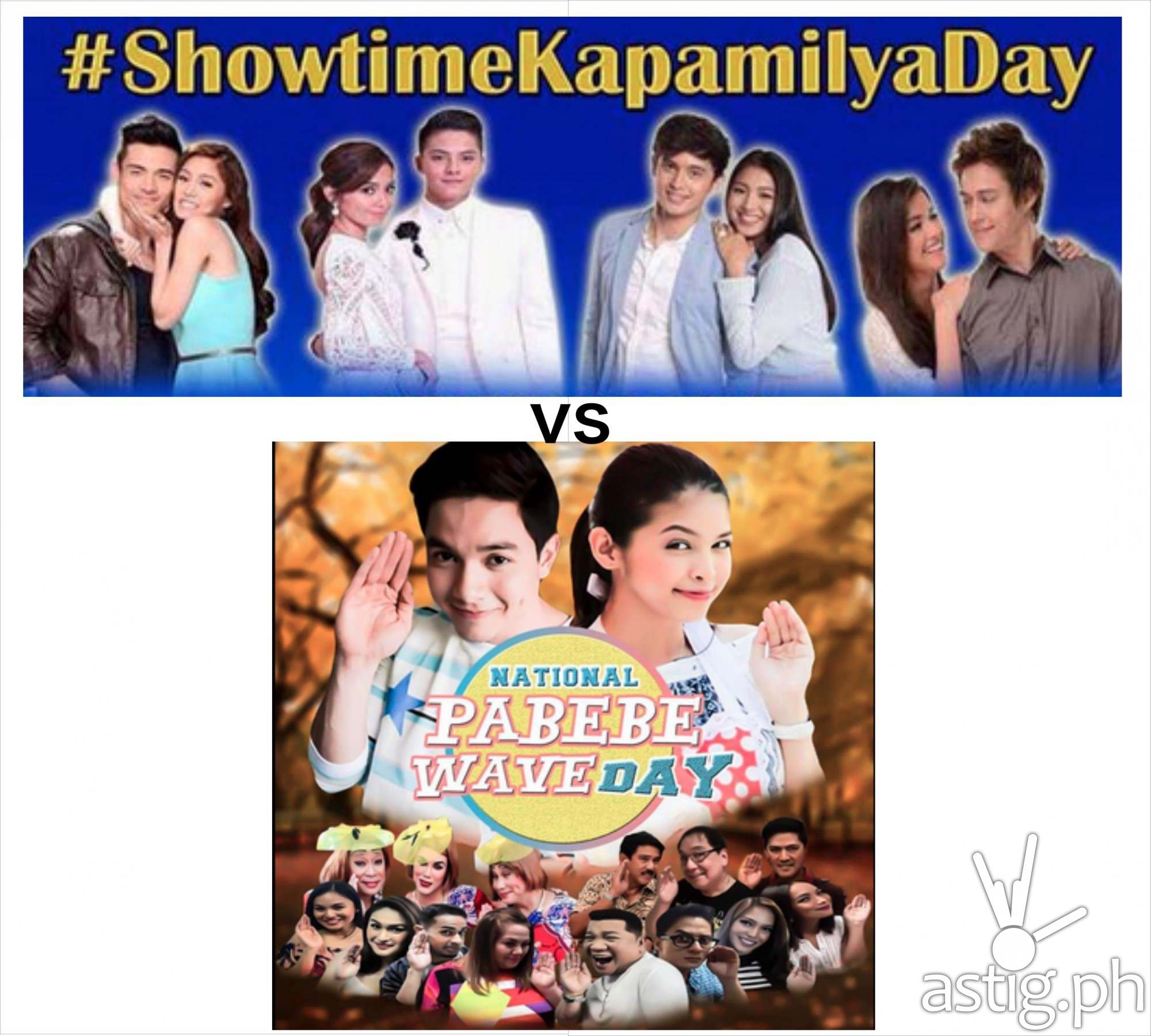 On the other hand, Kapuso channel dominates Mega Manila area according to AGB Nielsen. But this usual TV ratings status changed a little and continue to reshape the landscape when Eat Bulaga's AlDub came into the scene and became phenomenal, winning the heart's of many.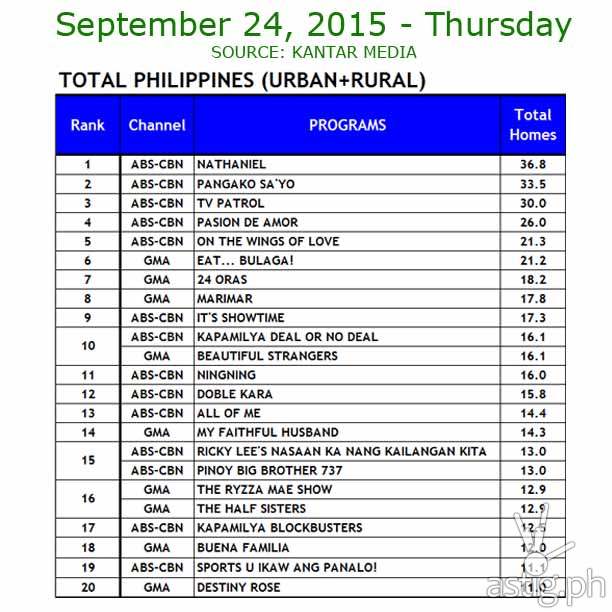 AlDub is the accidental love team of Alden Richards and Maine Mendoza aka Yaya Dub. Alden is a mainstay of Eat Bulaga as host while Maine became part of Juan for all segment of the show where she was teased to Alden Richards. The management saw the potential in two and has been paired up in the first ever kalye serye in Philippine television. Before being a TV star, Maine is known as the Queen of Philippine dubsmash when her videos dubsmashing Kris Aquino became viral in social media and Youtube. 
In response to the growing popularity of AlDub, It's showtime tapped Pastillas Girl Angelica Yap, another social media darling who became famous in her "How to make Pastillas" recipe in which she incorporated "hugot" lines. In ABS-CBN's noontime show, her story was further put into spotlight when she solicited an advice to Vice Ganda's segment "Advice Ganda" telling her heart breaking story about her boyfriend and best friend being a couple right after they broke up. Her story grabbed the attention of many which led to the "Search for Mr. Pastillas" (Nasaan ka Mr. Pastillas?) (see Pastillas Girl love story brings out the 'hugot' in Filipino women)
For this reason, Astig.ph made an analysis on the two and see who win the noontime showdown and make waves even further.
4. Social Media
Winner: AlDub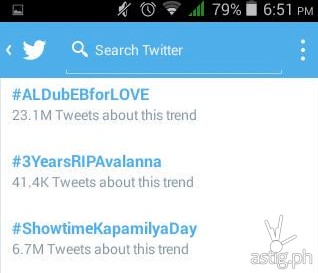 Its pretty obvious that AlDub won the twitter world with record breaking success in three consecutive Saturdays.  In the hashtag, #ALDubBattleforaCause, it accumulated an over six million tweets. In #ALDubMostWaitedDate,  it achieved a 12 million tweets and most recently, attaining a 25.6 million tweets in 24 hours for the hashtag #ALDubEBforLOVE, an episode where Alden went over in Lola Nidora's mansion to personally see Yaya Dub. AlDub Nation also expressed their support in a daily basis through tweeting an over 2 million posts. (see #ALDubEBforLOVE hits 25 Million tweets in 24 hours on National Pabebe Wave Day)
On the other side, Search for Mr. Pastillas trends each day with over half a million tweets. The biggest twitter trend so far that Its Showtime has achieved is when it celebrated its sixth anniversary kick off in Araneta Coliseum. #ShowtimeKapamilyaDay accumulated 7 million tweets featuring the biggest love teams of Kapamilya network namely KimXi (Kim Chui and Xian Lim), KathNiel (Kathryn Bernardo and Daniel Padilla),
3. TV Ratings
Game
Winner: AlDub
Eat Bulaga is in the industry for 36 years against its rival Its Showtime who is just celebrating its sixth year in the business. Even without AlDub, Eat Bulaga has recorded higher ratings in both Kantar and AGB Nielsen already but has little gap against its counterpart. Thanks to AlDub who fuelled up EB's ratings and widened the gap. However, Ms. Pastillas segment also makes the TV ratings gap closer again little by little. Here's the latest TV Ratings between National Pabebe Wave Day and Showtime Kapamilya Day.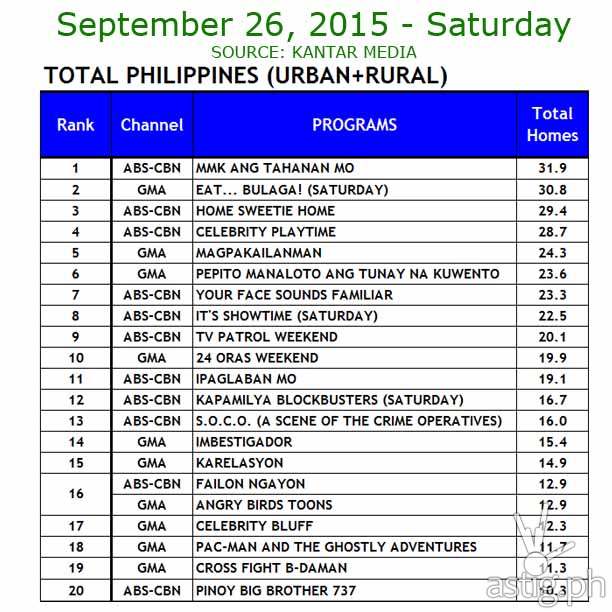 2. Authenticity
Winner: Ms.Pastillas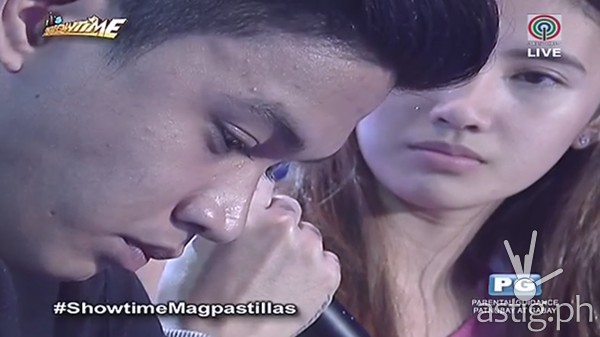 When it comes to the authenticity between the two, I must say that Ms.Pastillas has genuine story to tell compared to AlDUb since her segment tackles her true life and all the characters are real people like her suitors who expressed their desire to court Ms.Pastillas in twitter.
Meanwhile, kalye serye is just like any teleserye where actors portray characters. For example,  Maine Mendoza is playing the role of Yaya Dub and Wally Bayola gives life to Lola Nidora. Maybe the authenticity in AlDub is the budding romance between the two of them. Nonetheless, if we really talk about what's genuine generally, we must put credit to Ms.Pastillas.
1. Endorsements and Upcoming Projects
Winner: AlDub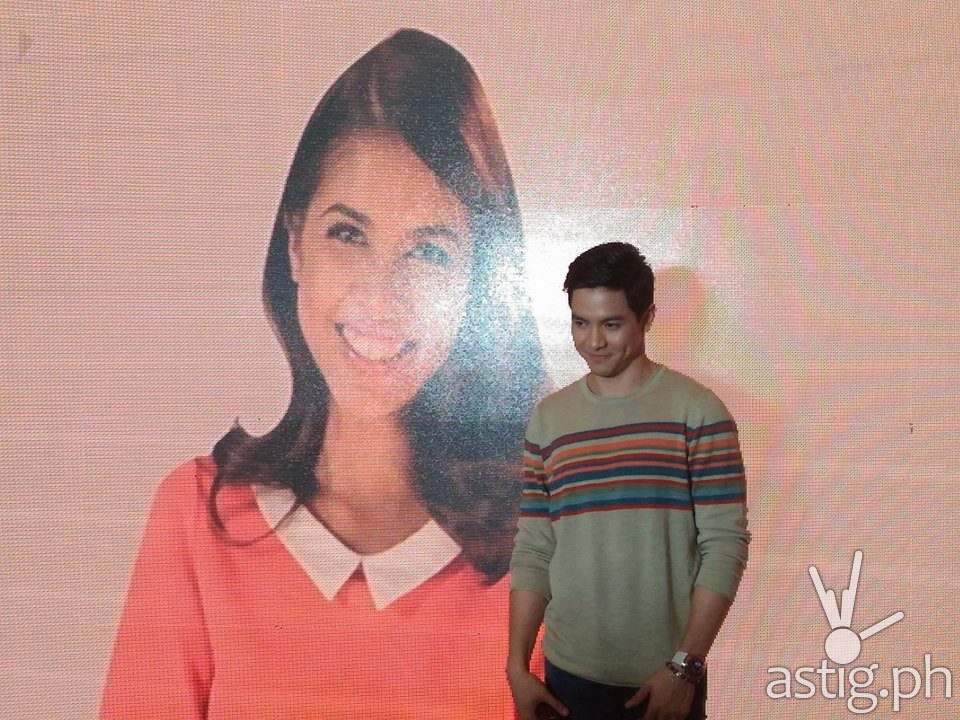 Alden Richards and Maine Mendoza are enjoying their success being endorsers of a McDonald's Philippines, fast food chain and Talk N' Text, a telecommunications company. Alden also received a gold award in his first album under Universal records after two years. The phenomenal on screen couple is also shooting their first movie together. On the other hand, Ms. Pastillas is just enjoying the show business for about two weeks so let us not underestimate her that easily. We all know that kapamilya network is very good in packaging their artists. So let us see in the upcoming months! (see How Aldub changed Alden Richards life – last one will make you go crazy!)
[poll id="5″]
What can you say the phenomenal fame of AlDub and Pastillas Girl? Did they provoke the network war between ABS-CBN and GMA? or the noontime show war between Its Showtime and Eat Bulaga? Do you agree on our analysis? Your thoughts?