Situated within the Ortigas Business District, Exchange Regency Hotel can be your second home without going outside the metro.
Exchange Regency Hotel is no stranger to me. I was able to stay in one of their family rooms when my sister got married. It was a short stay, wasn't able to enjoy much of the amenities.
So, I promised myself to return to this place.
And that day came. Thanks to Agoda.com, booking for a room was a breeze. Agoda.com is one of the online booking platforms to go if you want the best deals in hotel accommodation. Mind you, they always have amazing promos to offer.
My partner was out of town, so I had her daughter tag along with me. Prepared to have a much deserved relaxing weekend, we were both excited to experience a staycation at Exchange Regency Hotel.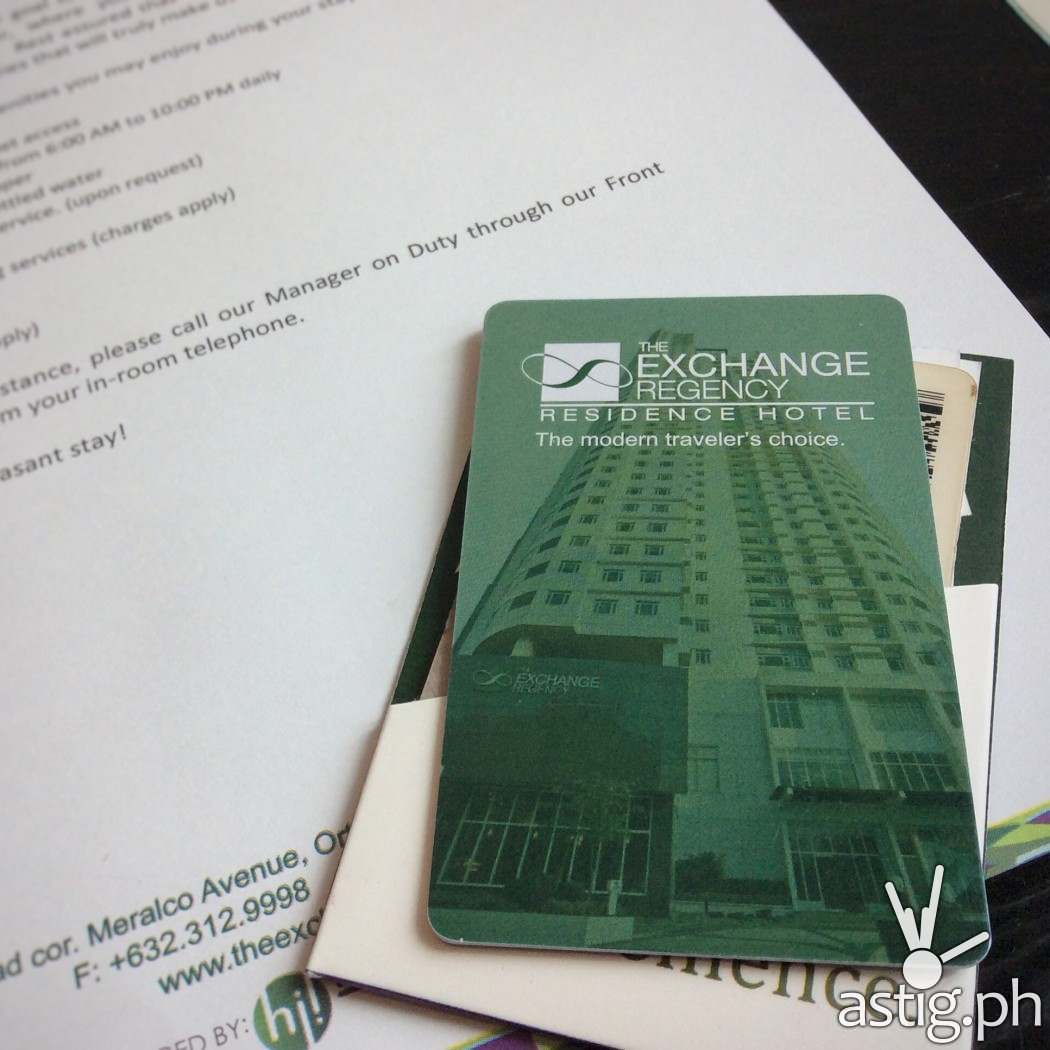 The staff at the reception area gave us a warm welcome while our room was being prepared.
We took that time to look around the lobby area and take photos. I met the manager on duty as well. After a few minutes, we were notified that the room is ready.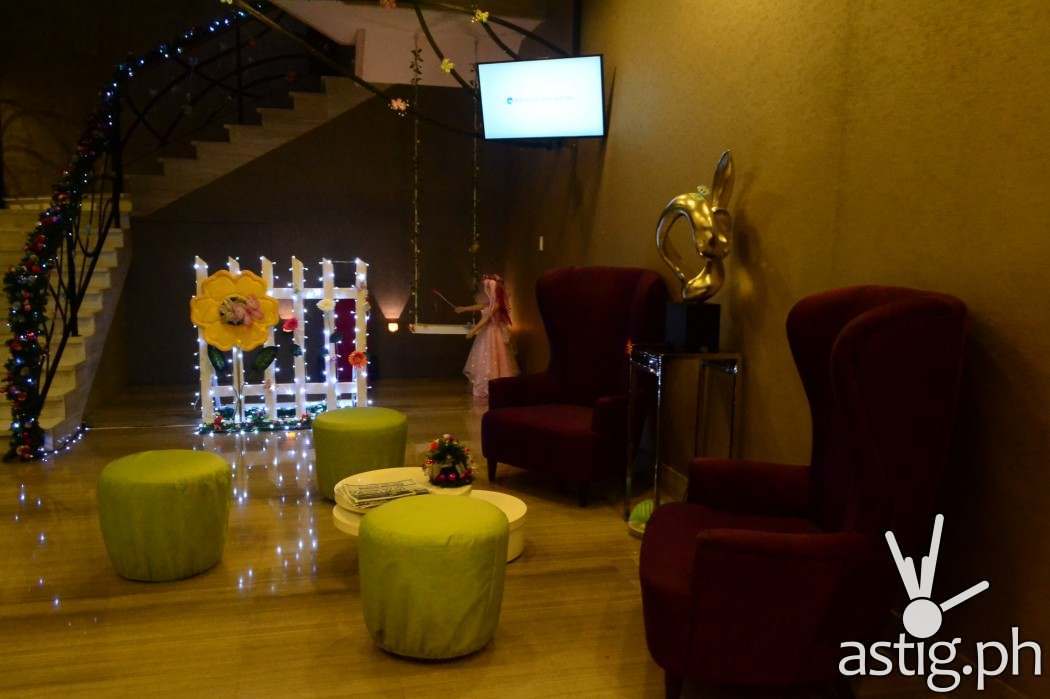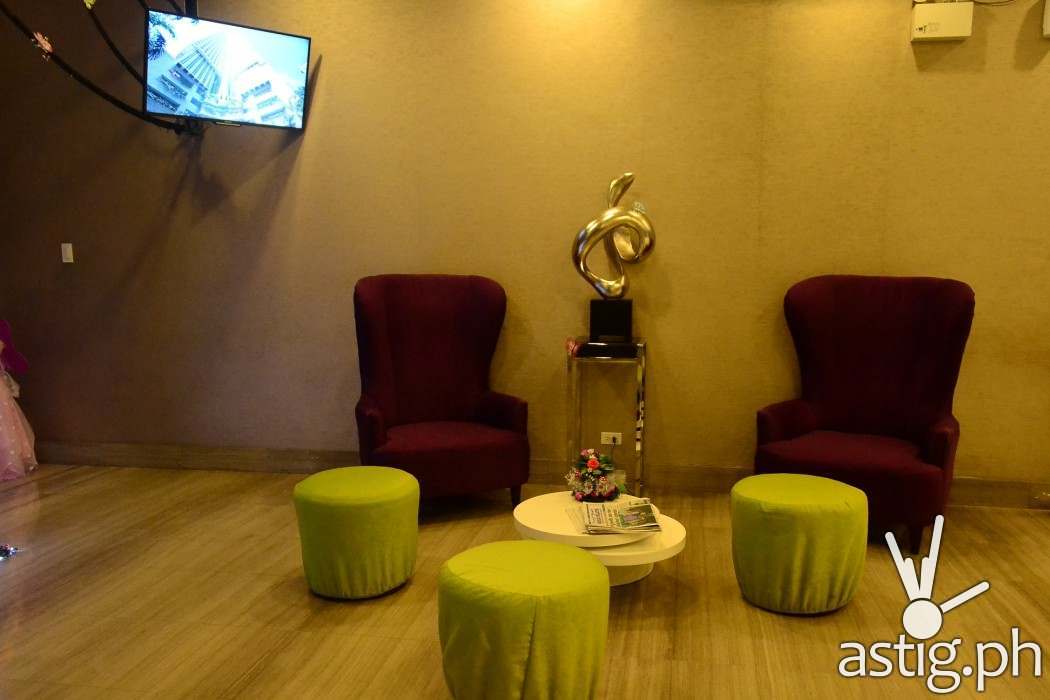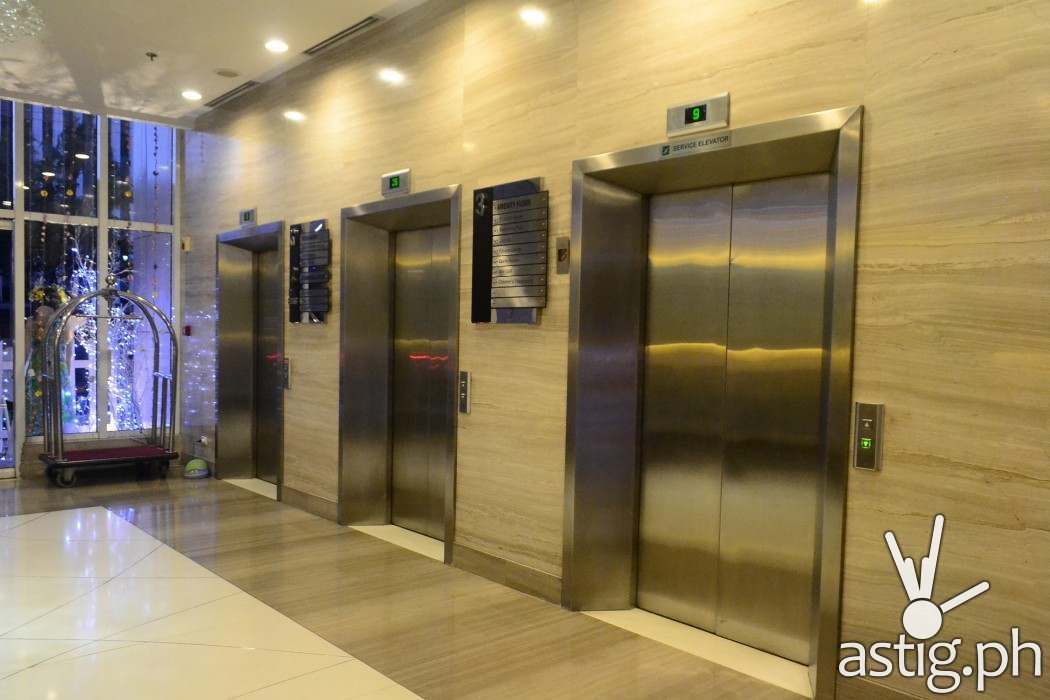 We had our things settled. The room was lovely! Spacious, clean, cozy and you won't feel that you're actually staying in a busy place. Of course, there's the bathroom with a hot and cold shower, a dining area and the bed.. It's sooooo comfty that you would just like to lay down the day.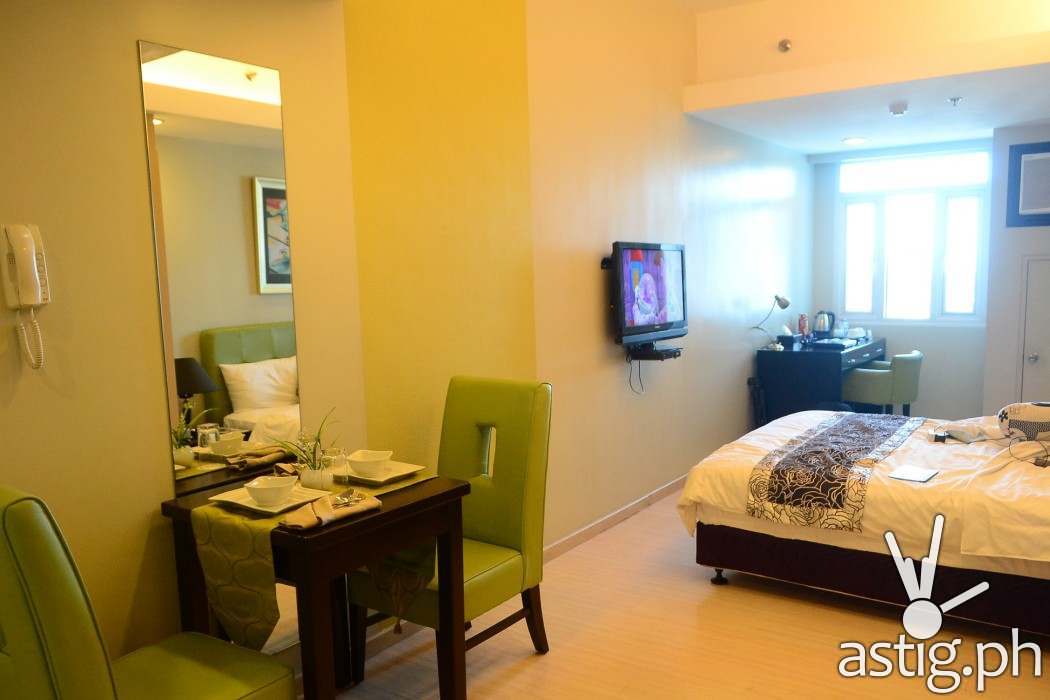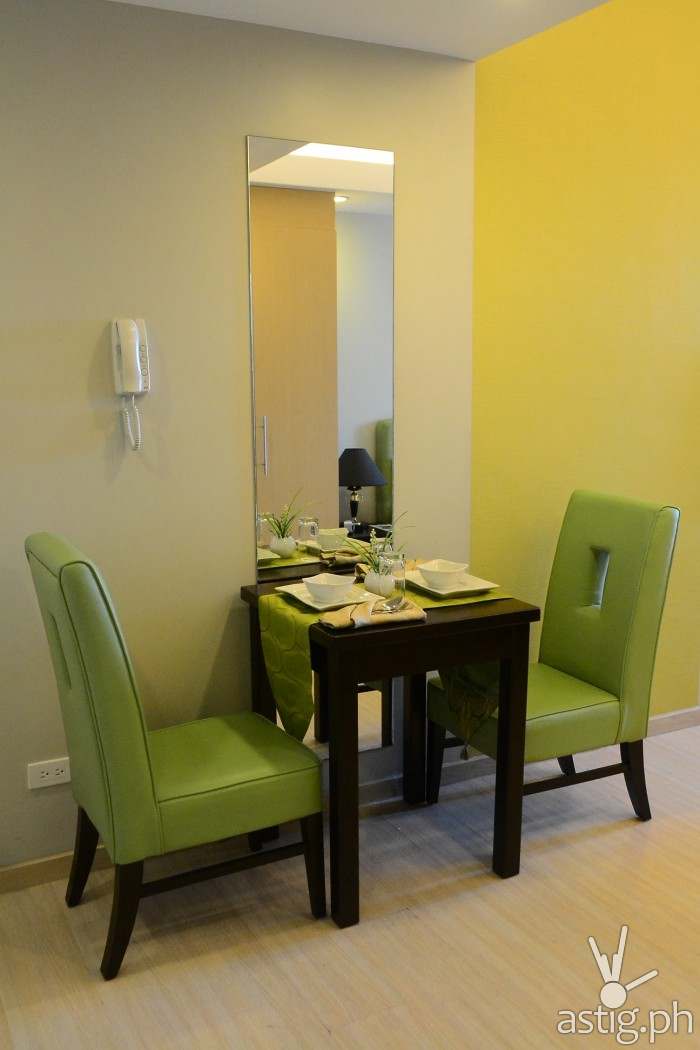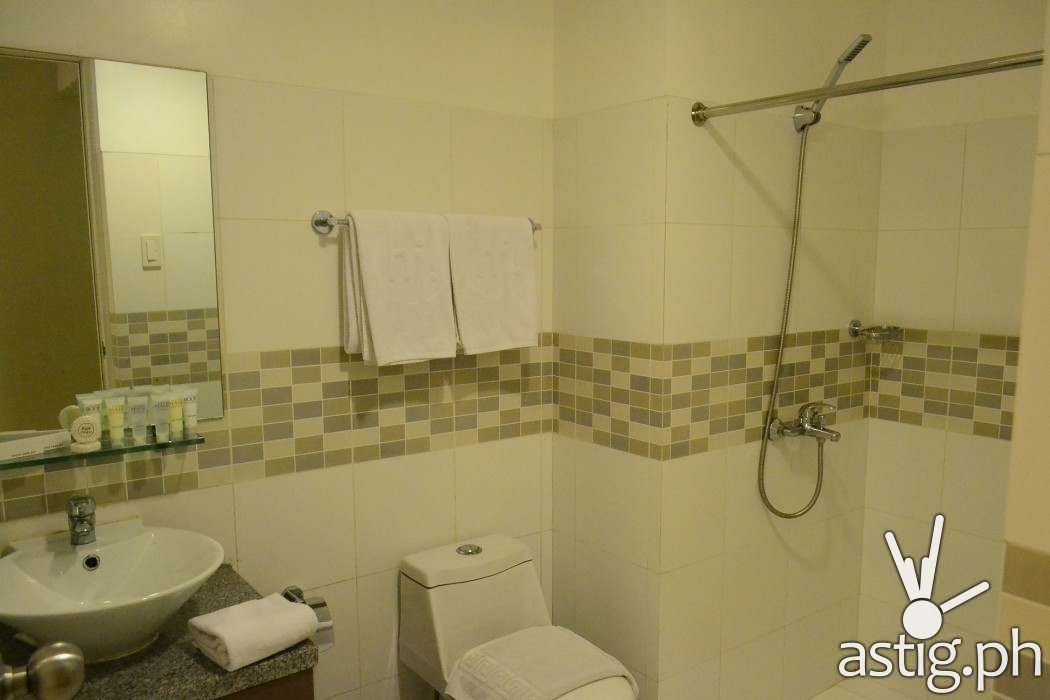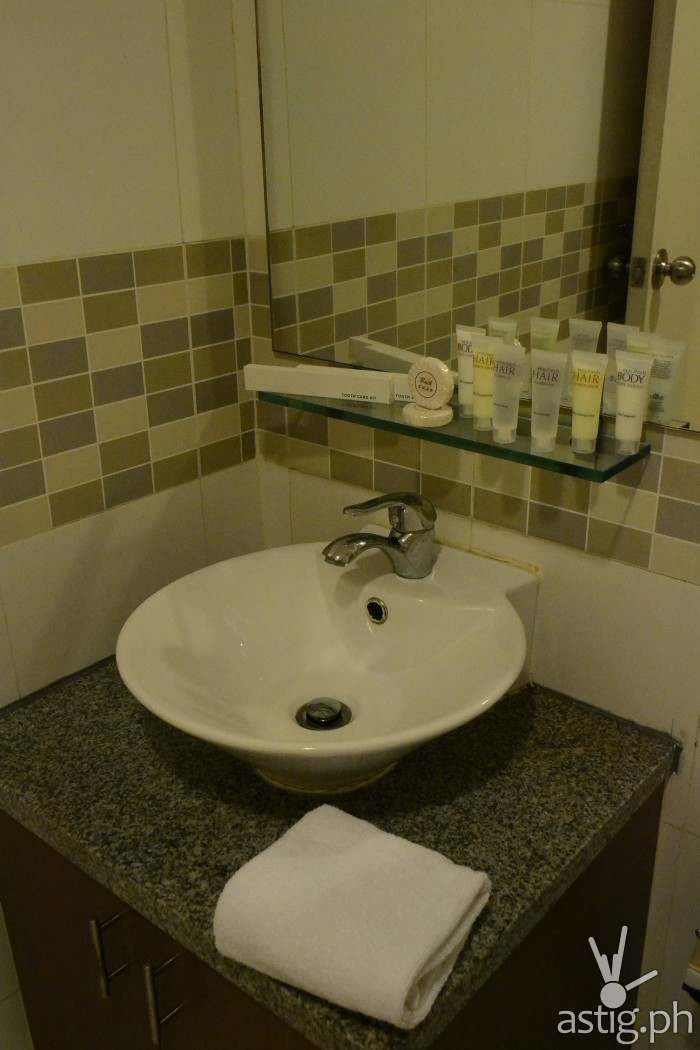 Can you believe that our room has its own kitchen? You can actually cook your own food during your stay!
It feels like you never left home! That are many other perks which I will show later.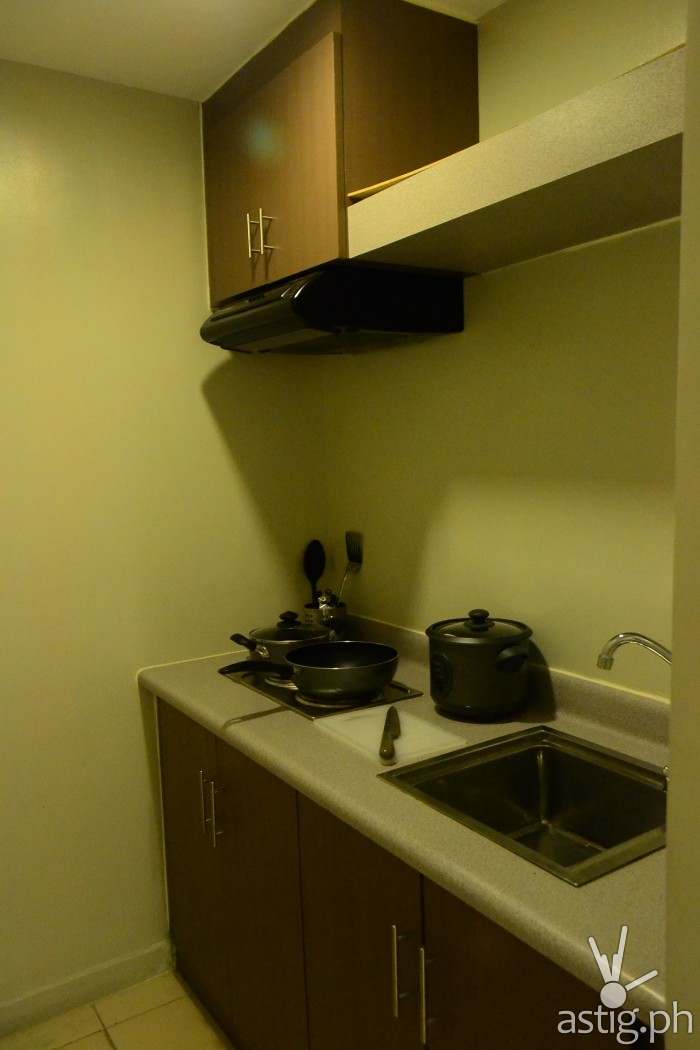 With the kitchen in place, me and ate Jomin went down to a convenient store located just outside the hotel.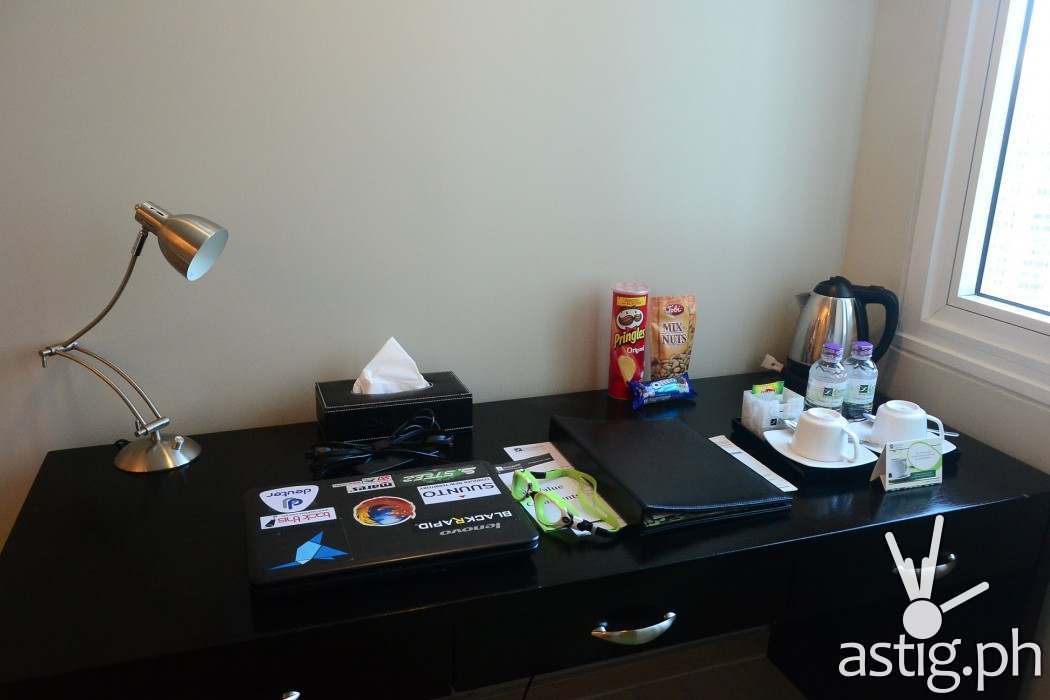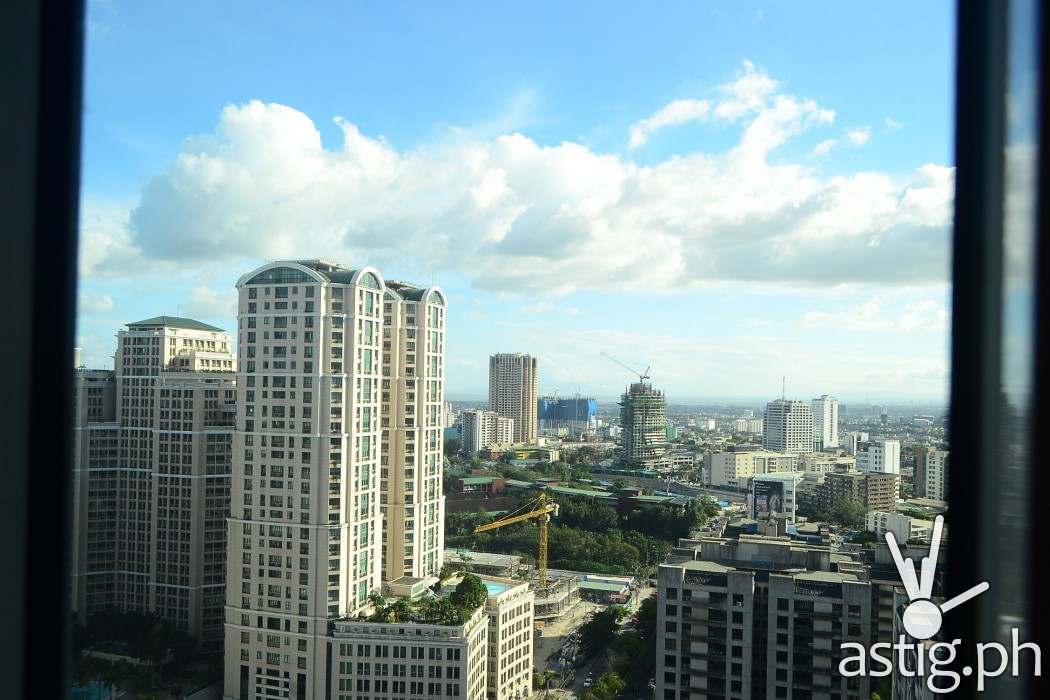 By the time we went back to our room, we were toured within the hotel premises to check on the other rooms and amenities they could offer.
What I didn't know – and I only found out about this during the tour – was that there are tenants in some of the floors of the Exchange Regency Hotel.
That's the reason why the card keys are activated ONLY for specific floors – security purposes per se.
Rooms in the hotel are arranged according to type. The suites are situated in every corner of every floor.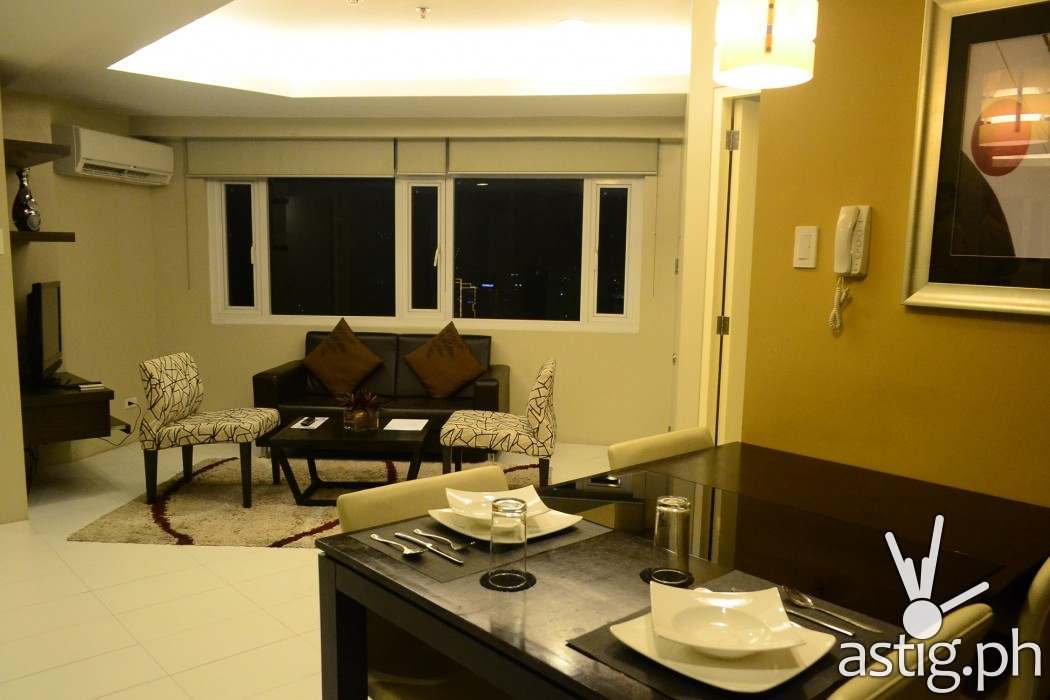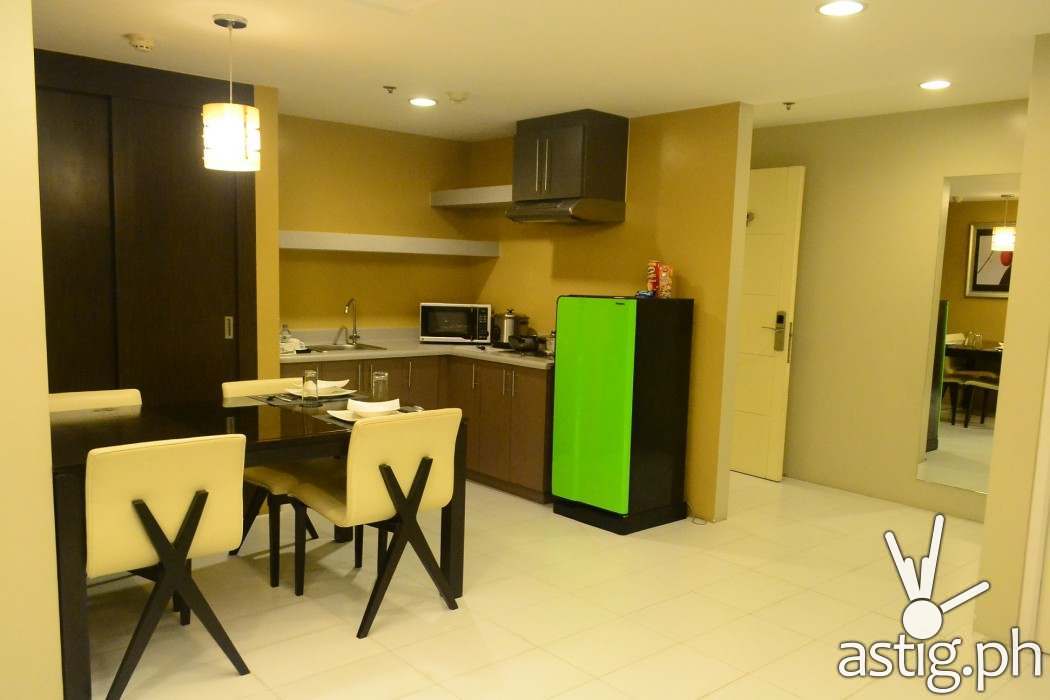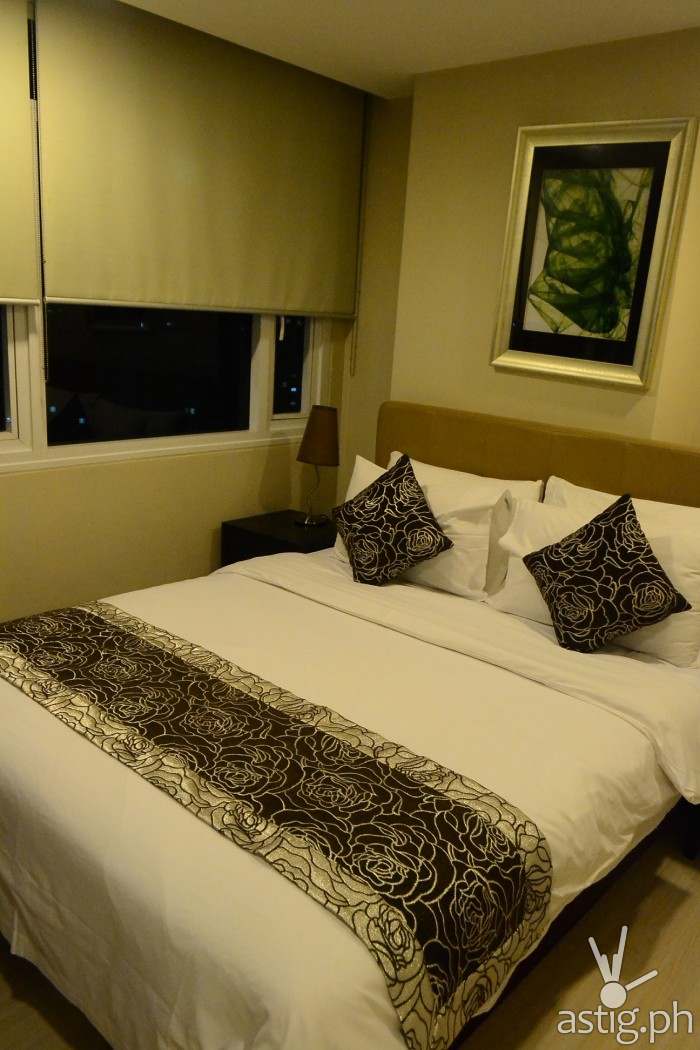 Amenities at Exchange Regency Hotel include an infinity pool, mini golf course, kiddie playground, a fitness gym, and a billiards area.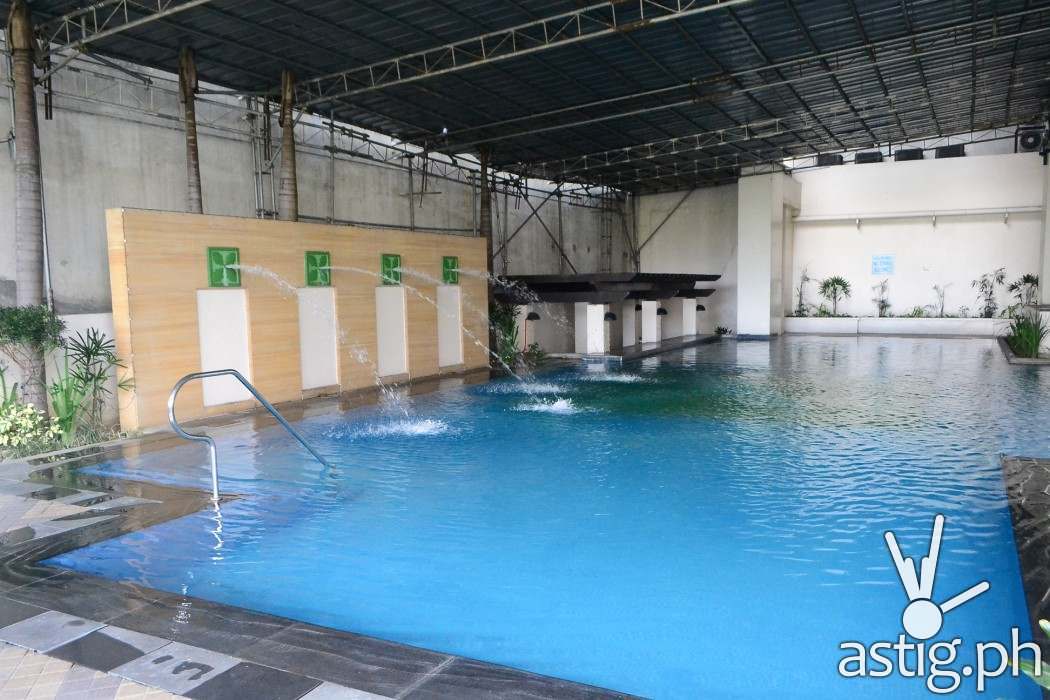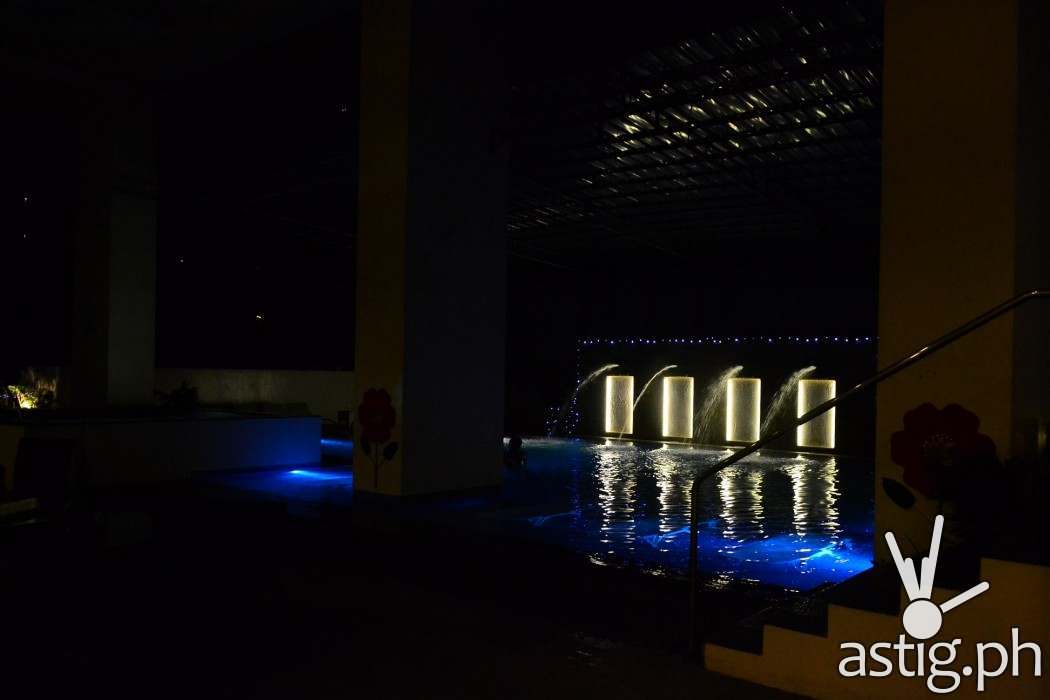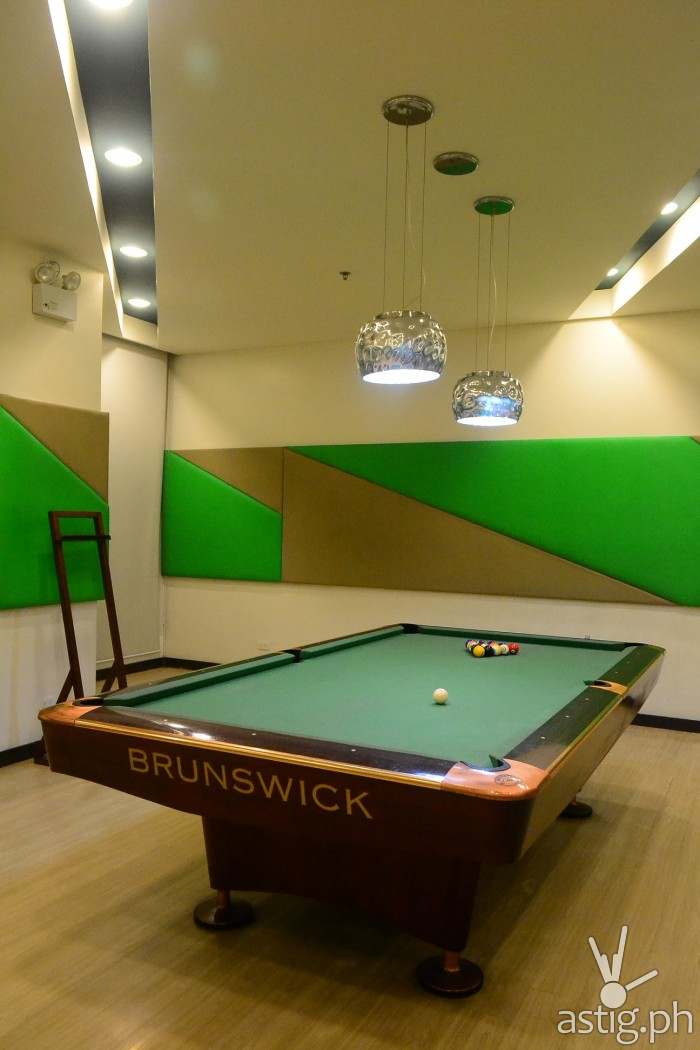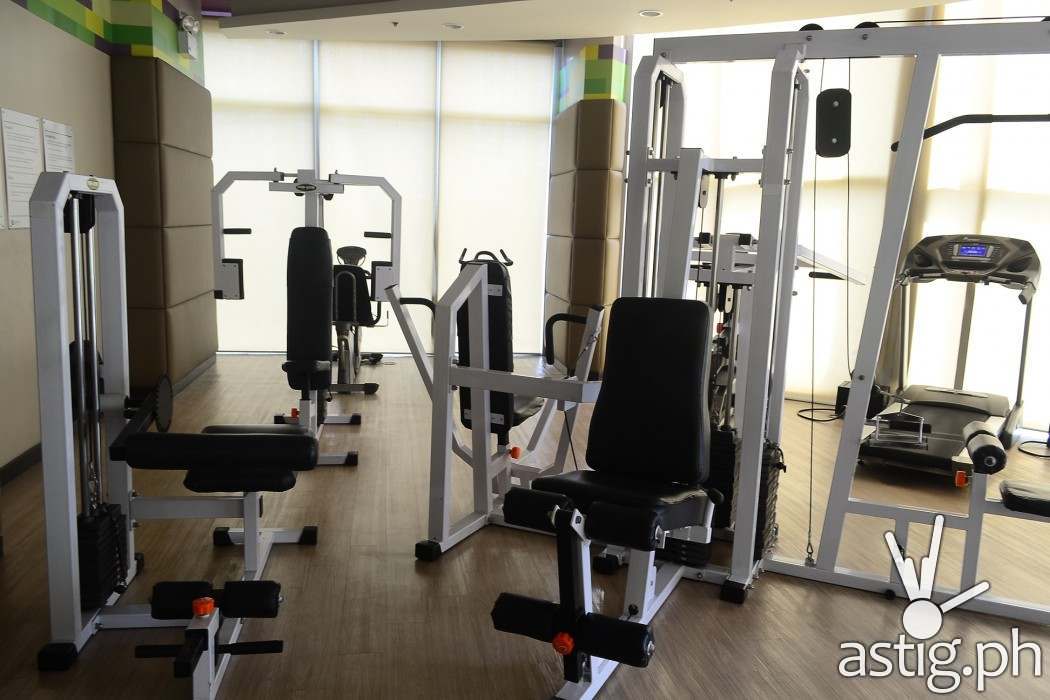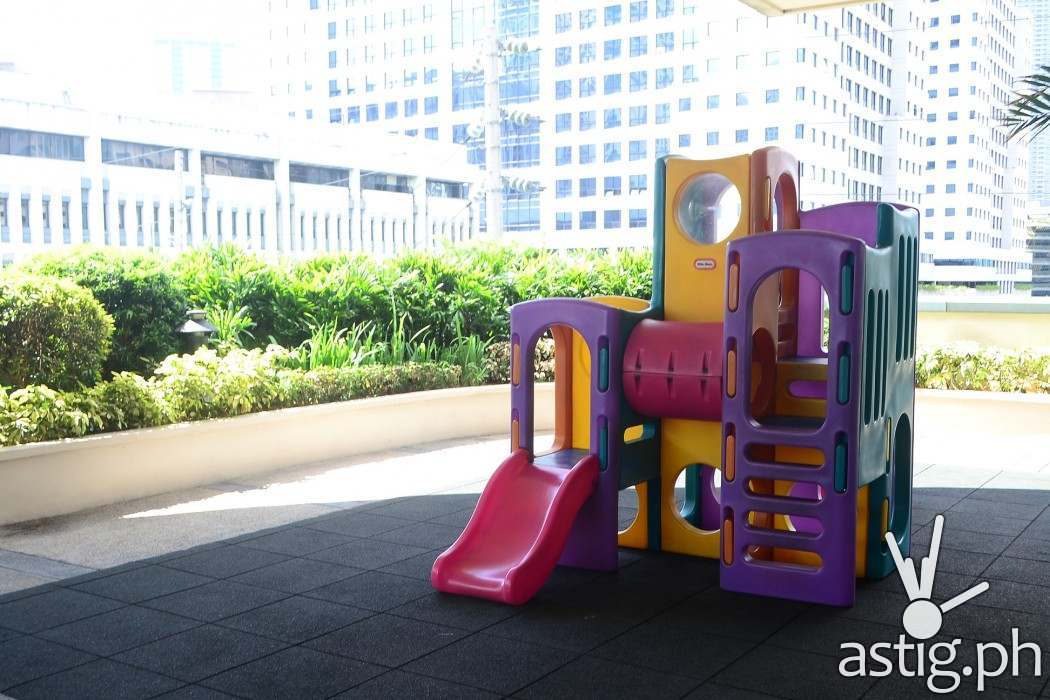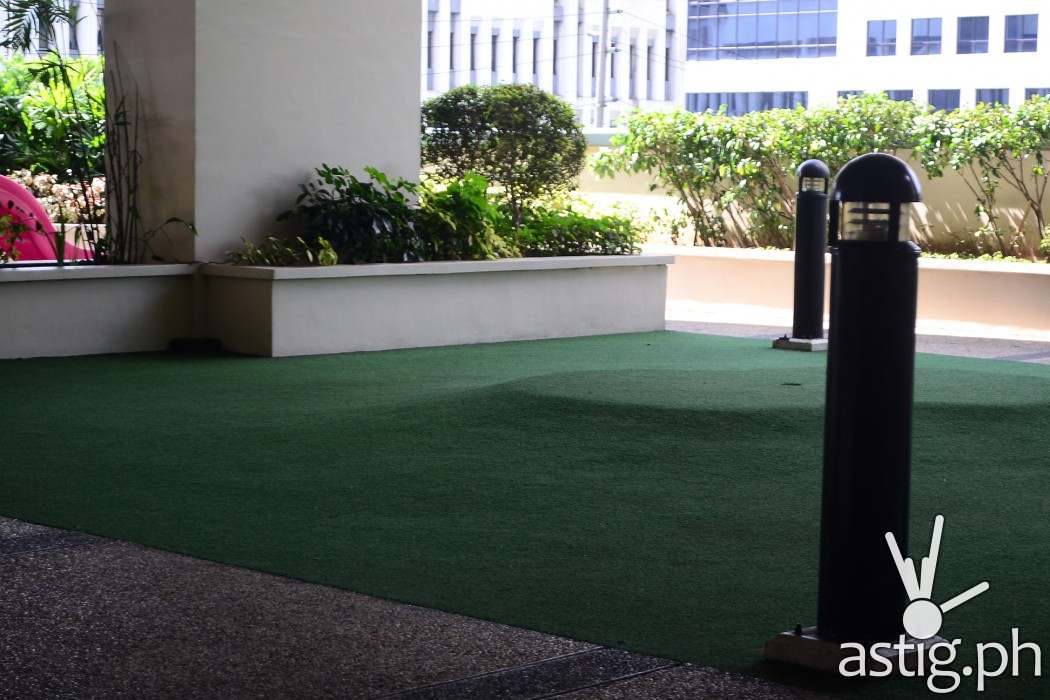 Not only that, the mezzanine floor serves as the hotel's business area where their office and a few establishments are located.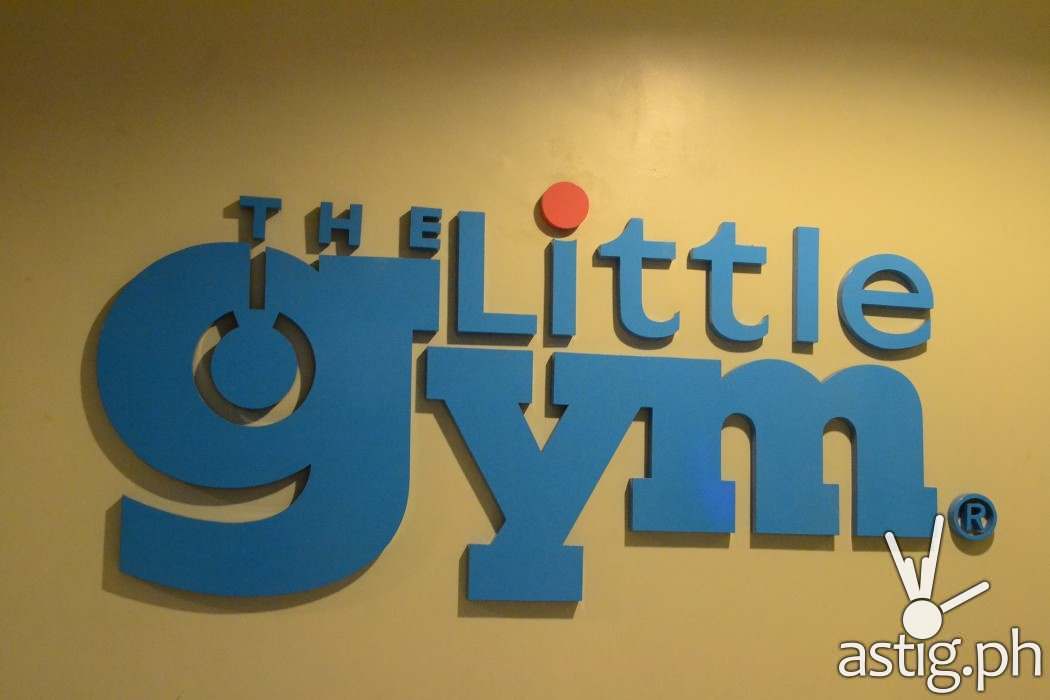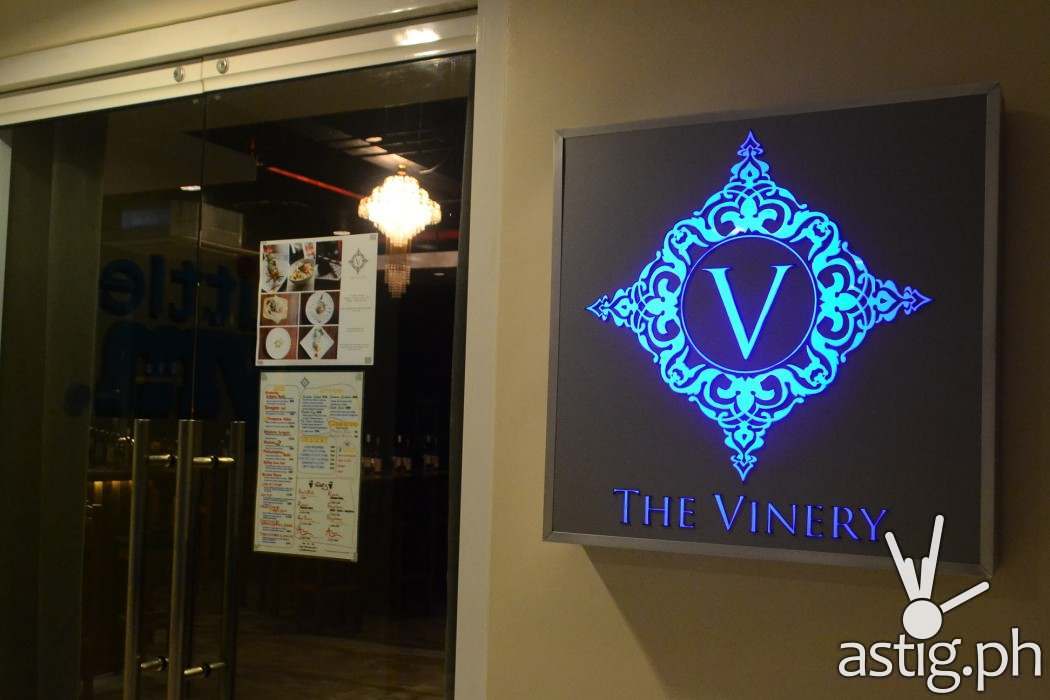 We went back to our room after the quick tour. The bed was so inviting and relaxing that we could not help but lie down.
I switched on the television and watched a few movies while enjoying some snacks.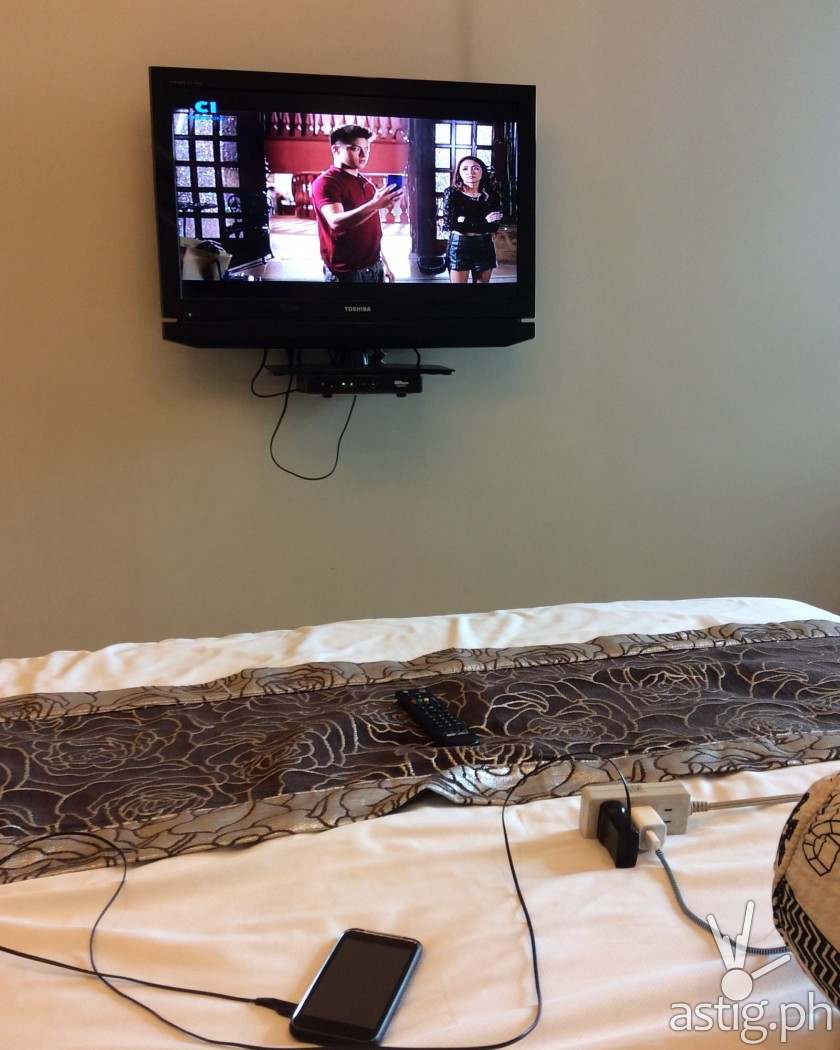 The kitchen will not be a kitchen if you don't use it! So I have some food from the convenience store.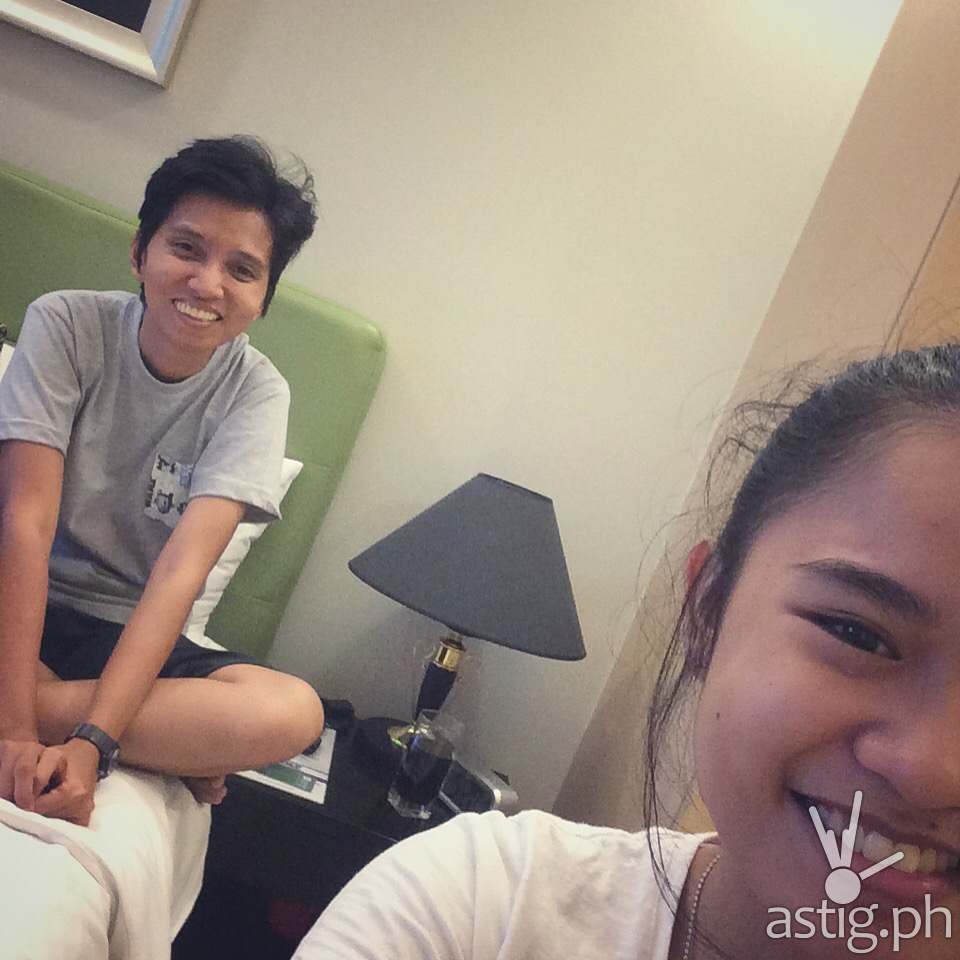 Inside the room, it felt like time is moving at a slow pace. You could hardly hear the busy streets of Ortigas, which is good. I can't imagine enjoying a staycation with all the outside noise.
After having dinner, we headed to the pool area and had a swim. It's sure is cold at night!
I highly recommend the Jacuzzi – it is very refreshing to take a dip.
We played a few rounds of pool, too.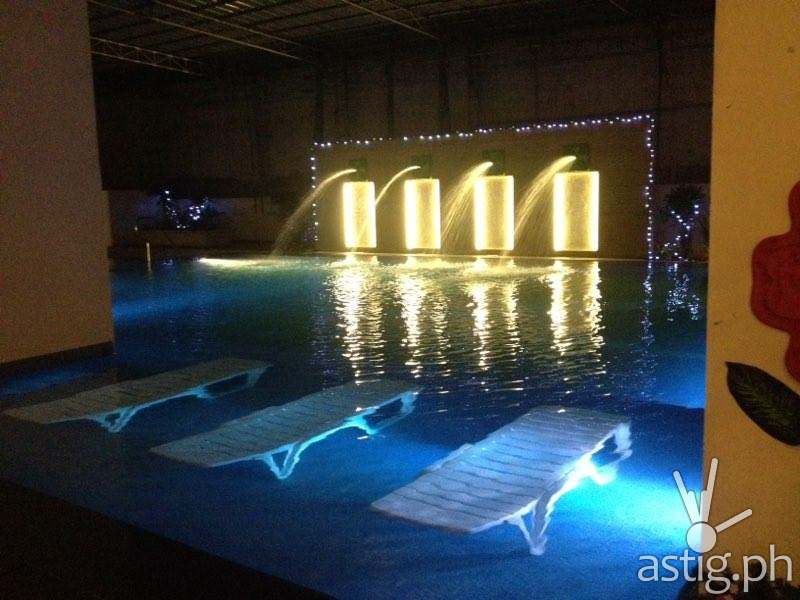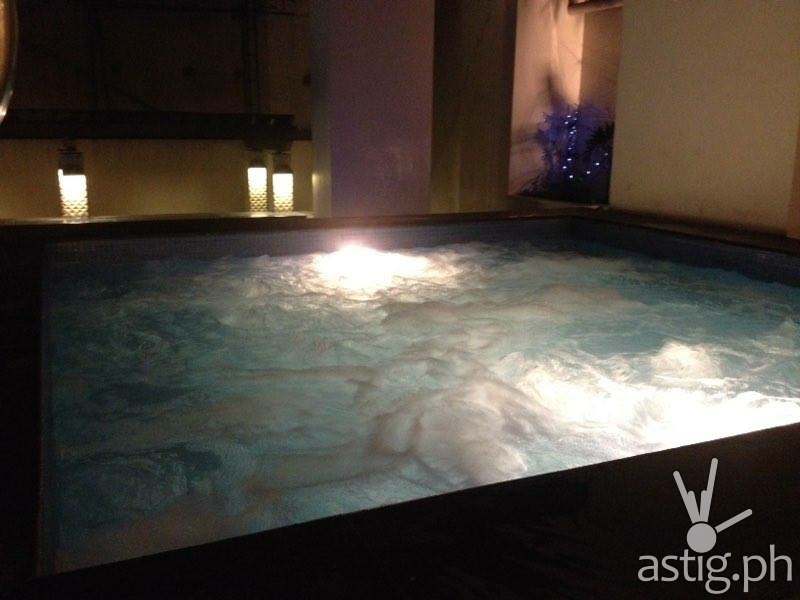 The night wasn't over so we decided to hang and chill for a while at Metrowalk, located only a few blocks away from the hotel. After a few drinks, we then went back to our room and called it a day.
We had a good night's sleep thanks to the soft, cozy bed.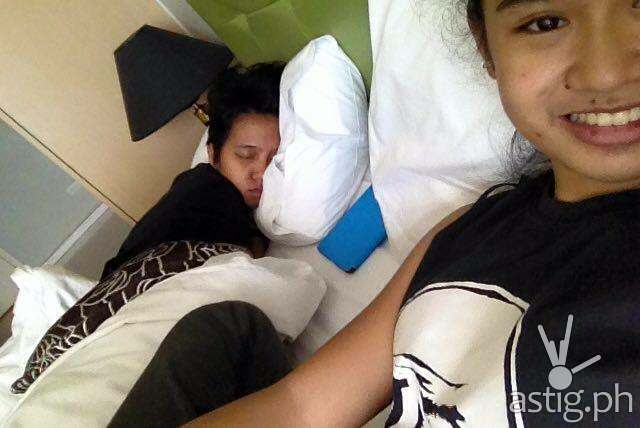 We got up quite late in the morning.. Freshen up a bit and went down to have breakfast at Mario's Kitchen. The menu was not that fancy compared to other hotels I've had breakfast. We had a simple meal with coffee then back to the room. We're supposed to take another dip but with the few hours left before checking out, we decided to just stay in the room.

By 12 noon, we packed our things and checked out without any hassle thanks to the friendly and accommodating staff of the Exchange Regency Hotel.
Would love to check out the other promos Agoda.com has in store and experience another relaxing getaway in and out of the metro!
The Exchange Regency Residence Hotel
Exchange Road corner Meralco Avenue, Pasig, Manila, Philippines 1605
Website: theexchangeregency.com
Phone: +63.2 312.9999
Email: reservations at theexchangeregency.com
Book online via Agoda