Set for another spectacle of excellence and skill, the ABS-CBN Philharmonic Orchestra Spotlight Series is proud to feature Richard Bamping, Principal Cellist of the Hong Kong Philharmonic Orchestra, this September 20 at the BDO Francisco Santiago Hall. This is their third feature concert of the year.
Prior to being part of the Hong Kong Philharmonic Orchestra for the past 20 years, Richard Bamping has made a name for himself as one of the best cellists and leading instrumentalists of chamber music, having toured with many chamber music ensembles across the United Kingdom, Europe and USA. He is one of the founding members of the Hong Kong String Quartet, and is considered as one of the busiest session recording artist in Hong Kong.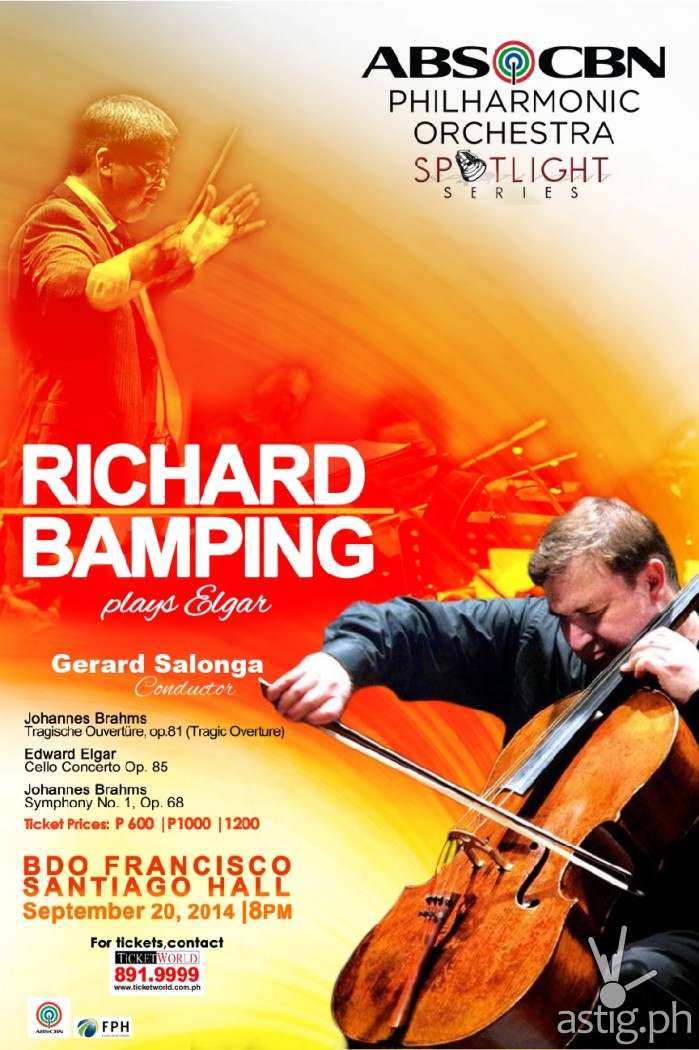 The program features pieces Elgar's Cello Concerto and Brahms' Tragic Overture and Symphony no. 1.
Richard Bamping plays with a cello made by Andrea Guarneri from year 1674, one of the only 8 surviving of his work.
The upcoming performance fills in the last concert of the "Spotlight Series", a chain of concerts that feature masterpieces from world renowned composers, performers and music masters.
For ticket inquiries, you may contact Ticketworld at 891-9999 or ABS-CBN Philharmonic Orchestra and look for Karlo Cea at 4152272 loc 2409/ 09374103242.