It isn't often that my husband visits us due to his workload and so I craft time for family bonding when time permits. The long weekend covering October 24 to 26, seems like a great time to put our plans to work.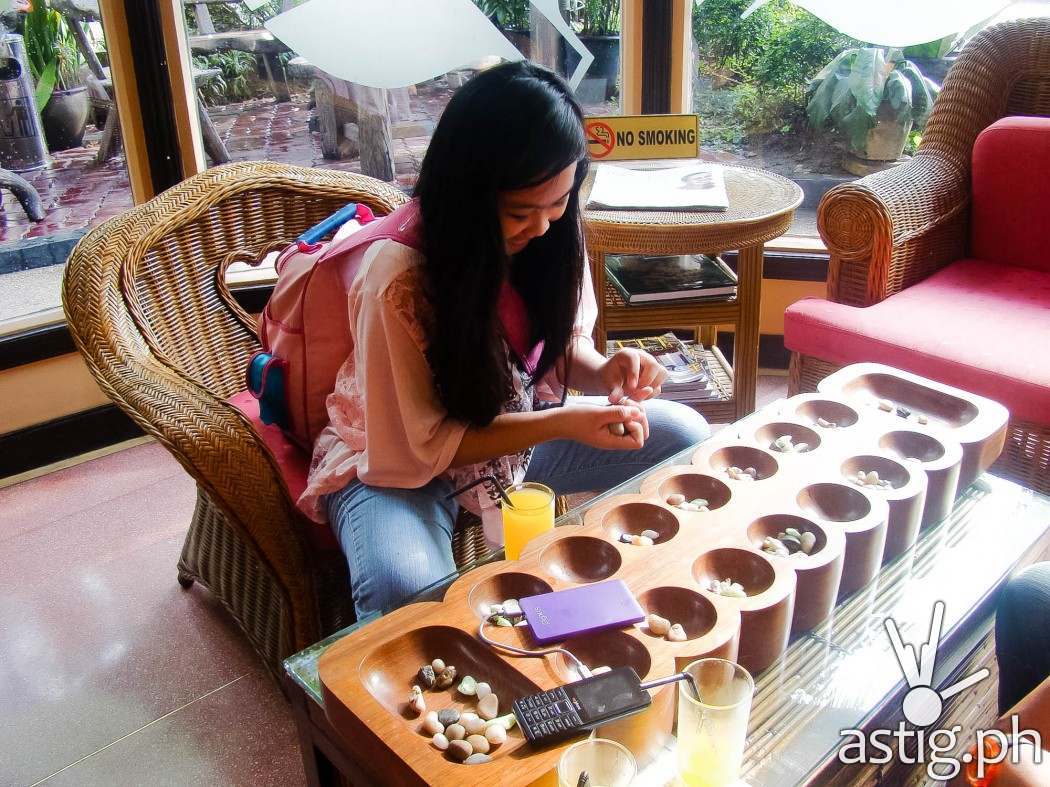 As early as the first week of October, I was looking for great deals for our impending hotel staycation and I chance upon Agoda.com site. Hotel booking has never been smarter with agoda as there were lots of guest reviews to help me choose the best deal. After going through a number of hotel reviews in Manila, I booked an overnight stay at Best Western Hotel for October 24th.
It was easy finding the hotel. We took a jeepney ride at Padre Faura-Taft Avenue after our bus ride. We found Best Wester Hotel La Corona Manila halfway between Padre Faura and United Nations Avenue.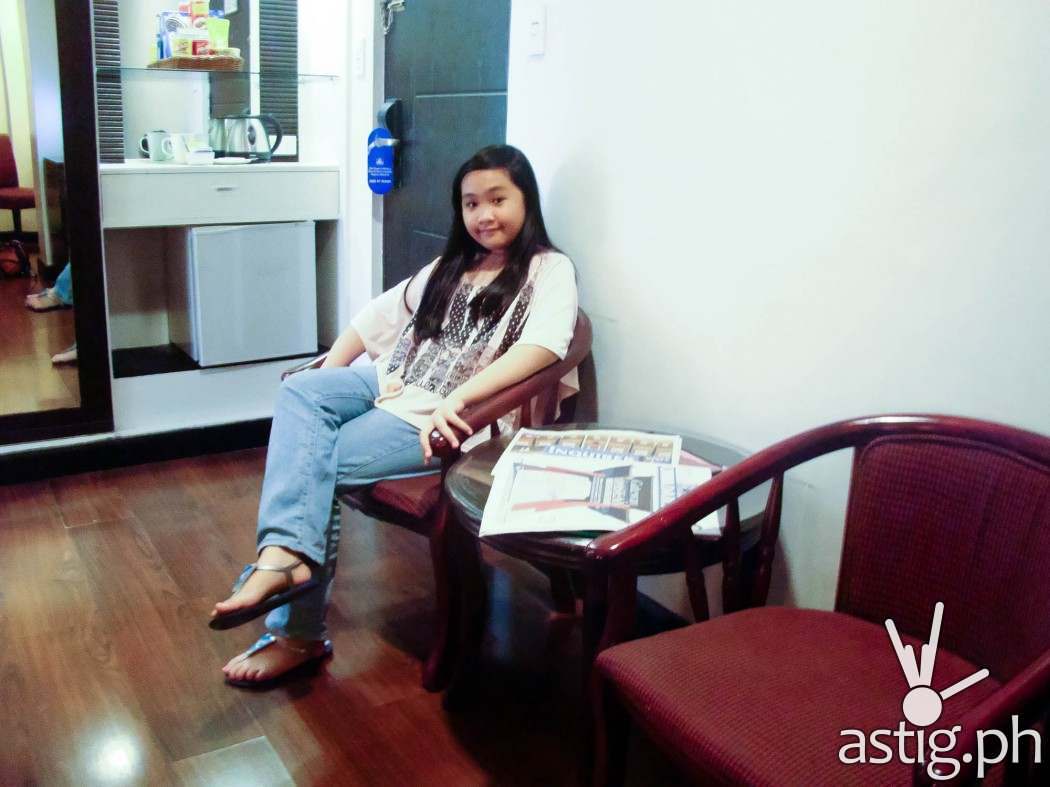 We were greeted by staff as we entered the hotel by 3PM. The courteous frontdesk immediately assisted us and offered us welcome drinks as she worked on our room reservation.
My daughter and I settled on the seats at the reception area and started playing the 'sungka'. A few minutes after, they called us and I settled the P1,500 deposit required. We were handed our room keys and a WIFI password for the the complimentary internet access after the short while. A room boy offered to assist us with our bags and then we're on our way to room 401.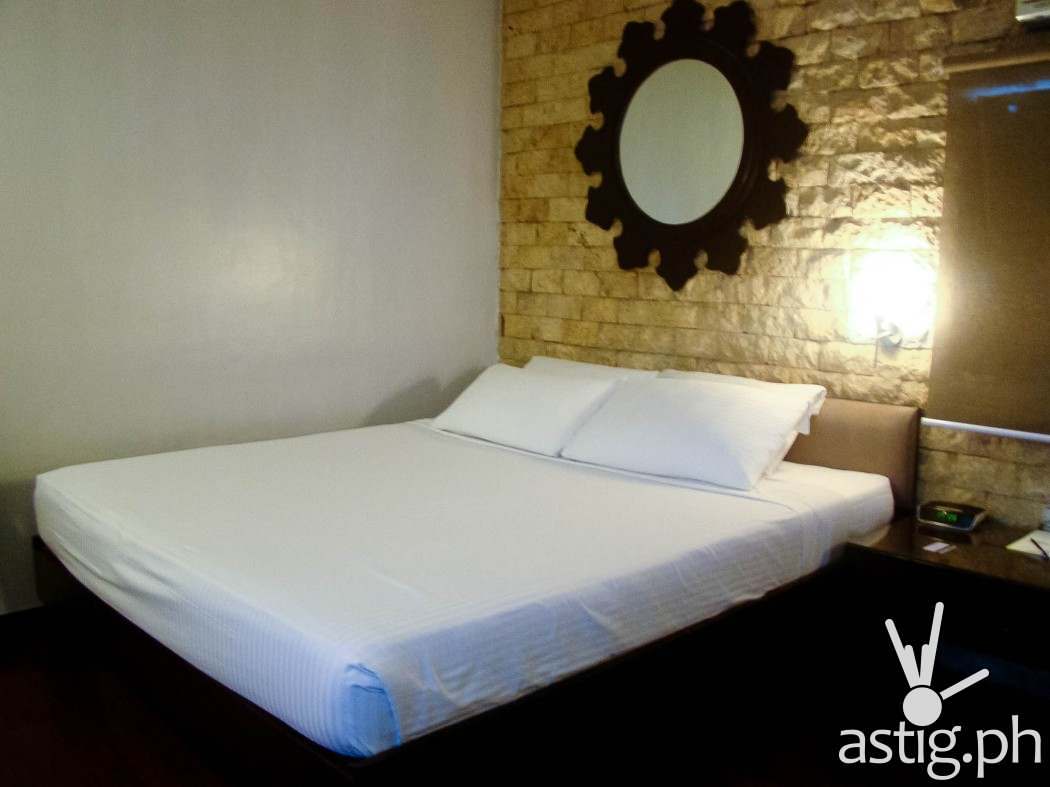 I immediately noticed the dinette as soon as I opened the door plus two huge beds in our spacious room. Across the dinette was the mini bar and the coffeemaker. Along side is a closet which includes an in-room safety deposit box. The sparkling clean toilet and bath is located across the hotel door.
It was a two-hour travel to the hotel and so I was dying for a hot shower. I was glad that they have hot and cold water options.
My daughter had a grand time tinkering with her tablet (thanks to the good WIFI connection) as my husband watched his favorite cable channels.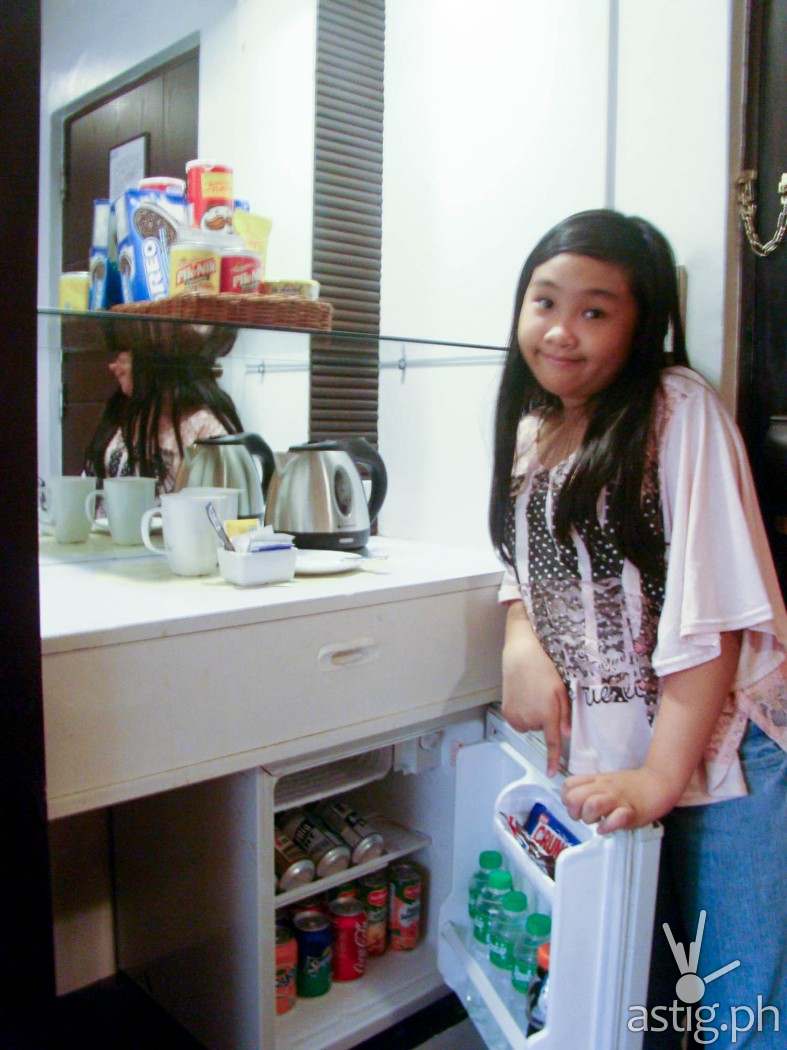 At the lower lefthand side of the room is a desk wherein a wall-mounted mirror is located. There was a hair dryer, bible and a magazine along with list of hotel offerings and services.
The hotel's prime location offers a lot of adventure options from heritage sites, shopping, eco-adventure etc. It is easy to hop on board a jeepney or taxi to go to the China Town, National Museum, Luneta Park, Manila Zoo, National Library, Manila Bay, Intramuros or Fort Santiago.
We packed light knowing that there is Robinsons Ermita plus a number of malls sprawling within the area to shop around and keep us entertained.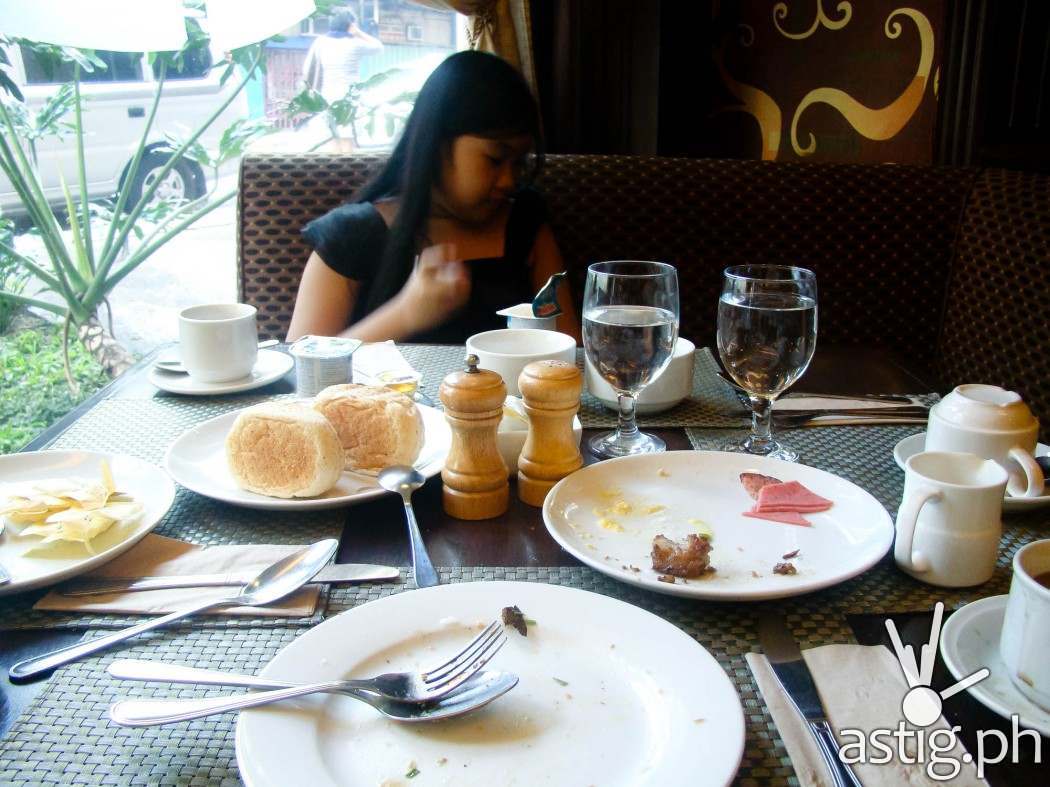 Early in the evening we decided to go malling and dine in at Robinsons Ermita. It was past 8PM when we returned to the hotel. The beds were exceedingly soft anf fluffy. It was utterly quiet in the room except for the TV. We had tea and then we're off to the moon.
It was a relaxing night. Everyone was in deep slumber that we were unmindful of the time. It was past 7AM the following day when we decided to got down for breakfast. My family had a grand feast at the Cafe Arquiza Restaurant and Bar. The breakfast buffet was teeming with an assortment of bread and pastries plus a couple of dishes which includes hubby's favorite chicken adobo. After her fill of cereals, my daughter went in for her jams and youghurt.
We spent the rest of the day watching movies. Our stay at Best Wester Hotel La Corona Manila was relaxing. Do check out their plush rooms by visiting www.bestwesternhotelmanila.com
Book your hotel reservation online today via Agoda to save on hotel discounts and promotions.