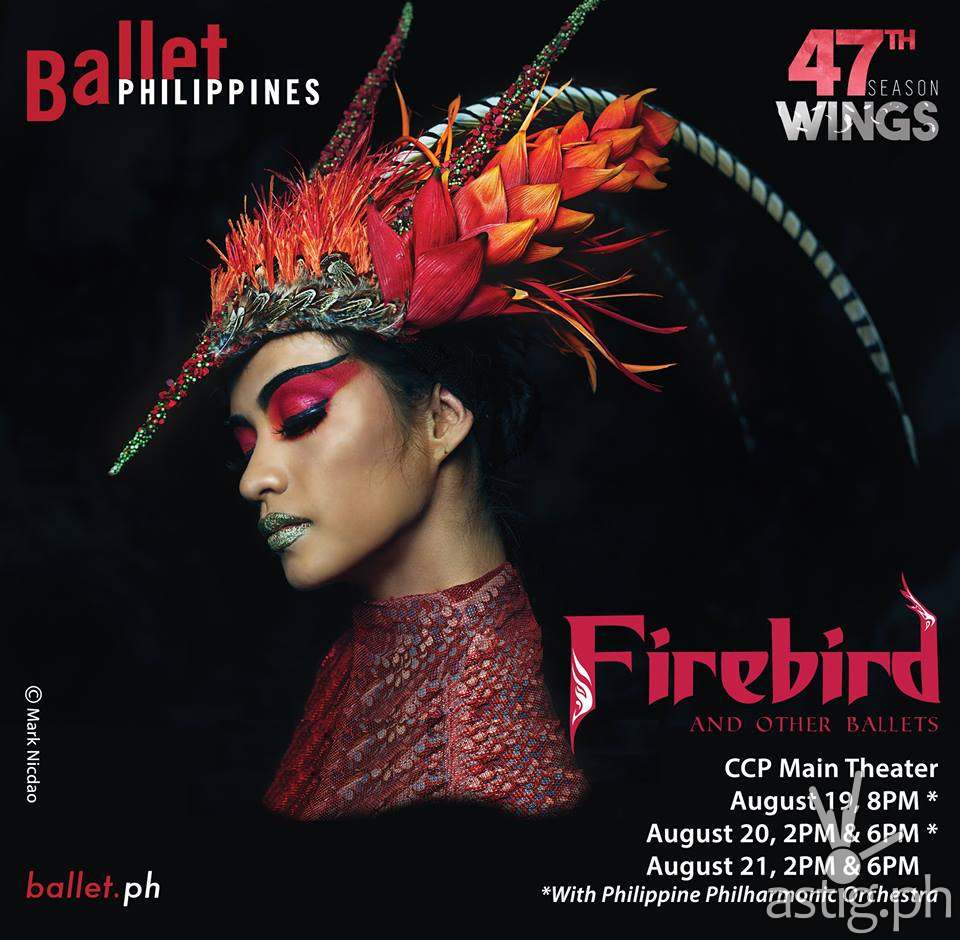 Ballet Philippines  is ushering in another awesome ballet season as it marks it's 47th Season dubbed as Wings. First up is the talked about  "FIREBIRD and Other Ballets" starting off this August. I am very excited for this line up as BP continues to pave the way for internationally renowned works performed by our local brilliant and passionate ballet performers.
A mixed bill of contemporary and neo-classical works, the show features pieces by David Campos, Dwight Rodrigazo, and Carlo Pacis, and an all-new "Firebird", choreographed by George Birkadze.

The company has been so busy with nailing down Mr. Birkadze's creative dance piece since he flew in town.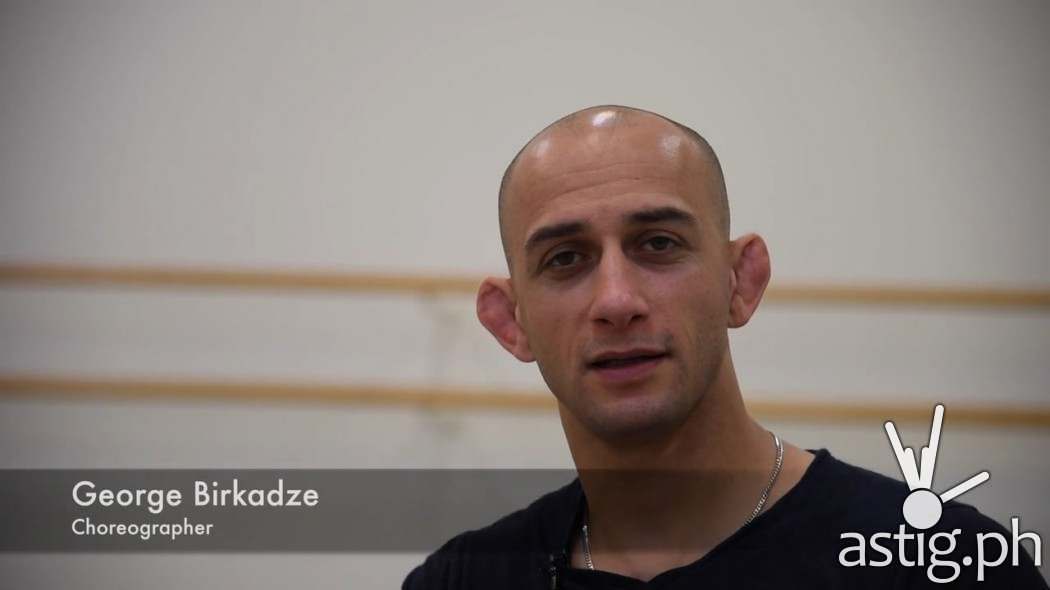 Russian-born choreographer George Birkadze reimagines the Russian folk tale of "The Firebird" and brings it into a pre-Hispanic Philippine setting.  Birkdaze has also choreographed for Festival Ballet of Providence, the Harvard Dance Program and Sarasota Ballet. He has been a guest teacher throughout the world, and is a regular teacher for the South Shore Ballet Theatre.
The ballet's costumes are designed by Mark Lewis Higgins, taking inspiration from historical documents such as the Boxer Codex, and using elements such as gold, spices, and porcelain.
You really have to see how colorful and masterfully-made all of their costumes are! And its the headdress of heroine  "Firebird" I am so anxious to see upclose especially the nitty gritty details as depicted in the artist's sketches.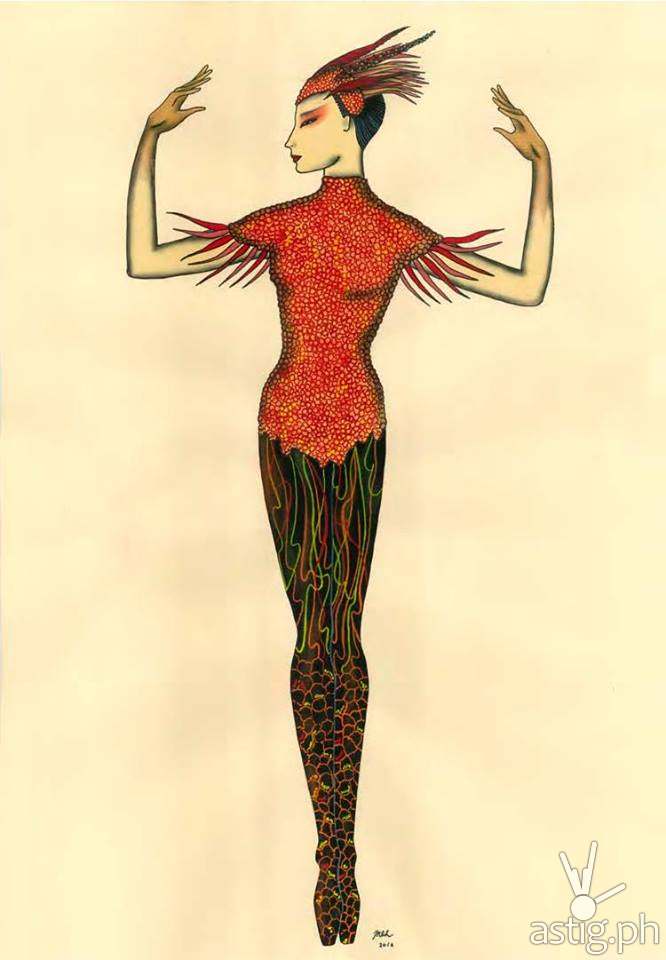 Renowned Spanish choreographer David Campos draws from the company's unique strengths as he reworks "Nenelehdej" for the cast. Originally performed by Ballet David Campos, the piece is a witty take on neo-classical ballet.
"Moving Two" by Dwight Rodrigazo is a contemporary pas de deux originally choreographed for Jean Marc Cordero and Candice Adea after their victory at the USA International Ballet Competition in 2011.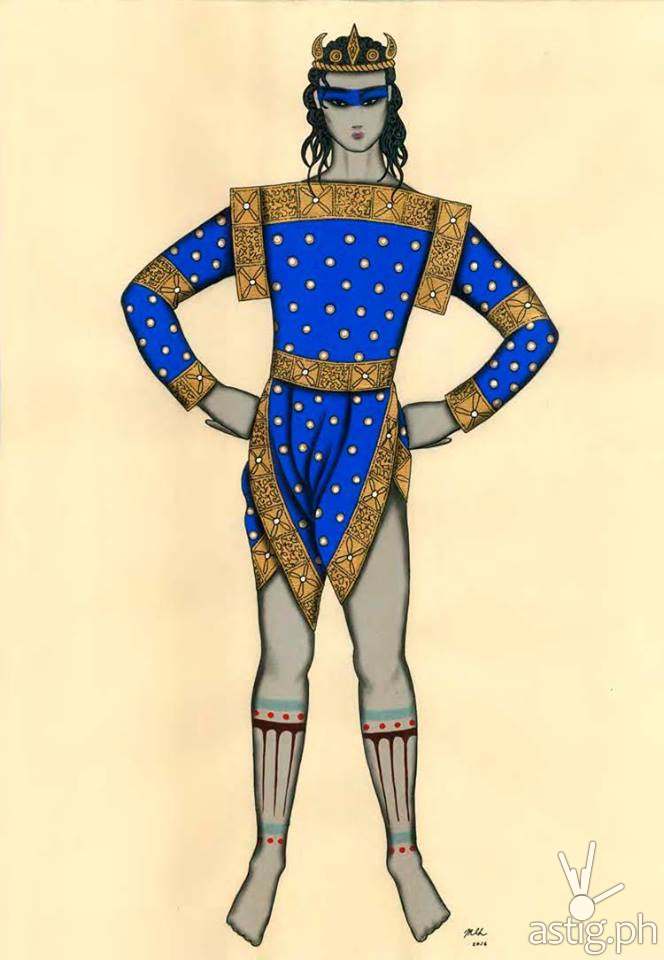 Originally choreographed in 2010, Carlo Pacis' "Shifting Wait" won the Gawad Buhay for Outstanding Choreography in Modern Dance. This production features an expanded version of the piece, with an added third movement, and six pairs of dancers instead of the original four.
"FIREBIRD and Other Ballets" runs for one weekend: August 19, 8:00 PM, August 20 & 21, 2:00 PM & 6:00 PM at the Tanghalang Nicanor Abelardo (CCP Main Theater).
For inquiries, please visit www.ballet.ph, send an email to [email protected], or call Ballet Philippines at 551-1003.

The rest of the productions lined up for Ballet Philippines' 47th Season include:
"Bagong Sayaw" on September 9-18 at the CCP Studio Theater,
"Crisostomo Ibarra back to back with "Simoun" on October 21-23 at the CCP Main Theater,
"Awitin Mo At Isasayaw Ko" on December 2-11 at the CCP Main Theater, and a full length production of "Swan Lake", from February 24 to March 5, also at the CCP Main Theater.
Connect to Ballet Philippines online through the following social media networks:
Facebook: www.facebook.com/balletphilippines
Twitter: @balletph
Instagram: @balletphilippines
YouTube: balletph
To join in the Ballet Philippines conversation, use their official hashtag: #balletph, #FIREBIRDballetp