PHILIPPINES – Samsung just unveiled the Galaxy Fold, the company's first Android smartphone with a folding display. The phone features two screens which the company calls the "Infinity Flex" display. A standard, elongated screen can be found on the outer "cover" while a bigger, tablet-sized screen folds out from the inside. The Galaxy Fold was revealed at the Samsung Unpacked event held in San Francisco, USA on Wednesday (Thursday in the Philippines)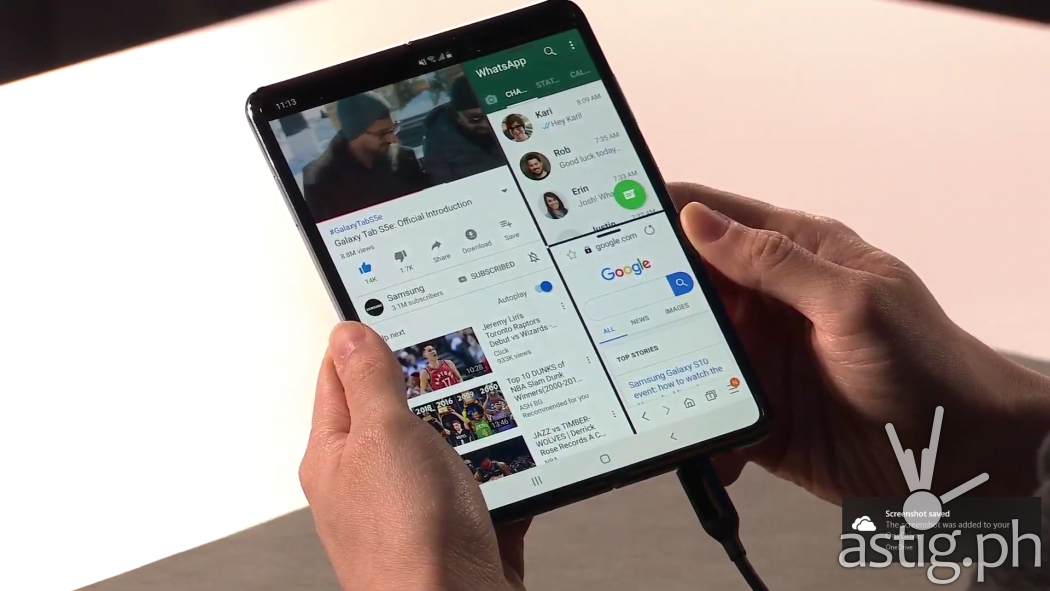 The Samsung Galaxy Fold features seamless multitasking that allows users to seamlessly transition from the smaller outer screen to the inner screen by simply un-folding the device. It also allows users to operate several applications in real-time through a Windows-like tile interface, similar to Samsung DeX, a feature found previously in the Galaxy Tab line of devices.
Engineers at Samsung connected two separate battery modules – one located at the left and another at the right, creating a single, 4380 mAh power source for the entire device.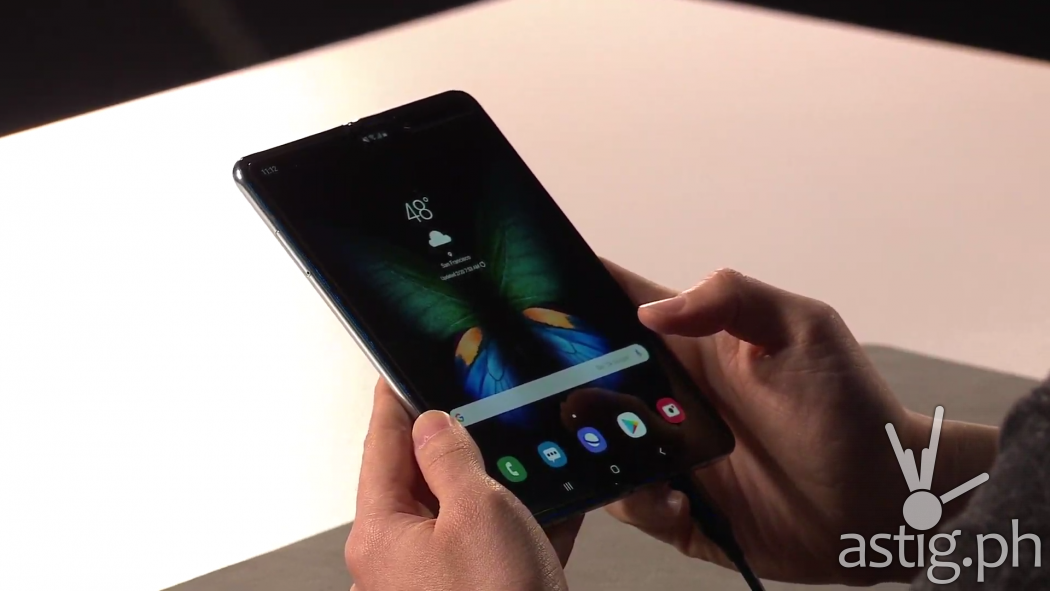 The phone will come with 12 GB of memory and 512GB of storage, although it is unclear if there will be other variants.
Samsung's phone-tablet hybrid will have a total of 6 cameras: 3 at the back, 2 inside, and 1 in-front when operating in "folded" mode. It will not have an in-display fingerprint scanner but instead, it will utilize a side-swiping module similar to the Galaxy A series implementation.
Samsung Galaxy fold will be commercially available starting April 22. Samsung has not provided any hints on the price of the Galaxy Fold in the Philippines, however, it will retail in the USA for 1,980 USD or around 103,000 PHP.