Samsung released the Galaxy Tab S4 back in August 2018. Microsoft had just released the Surface Go, and Apple was still riding on the iPad Pro 10.5 that it released in 2017.
It is now 2019 and Apple has released the new iPad Pro 11. Compared to the smartphone world, there seems to be a shortage of Android tablets. Xiaomi has the Mi Pad 4 Plus and Huawei has the MediaPad M5 10 Pro, but other than those two, Samsung is the only other big-name manufacturer still tablets for the Android.
Given this, we thought it might be a good time to revisit the S4 and see how it has held up so far.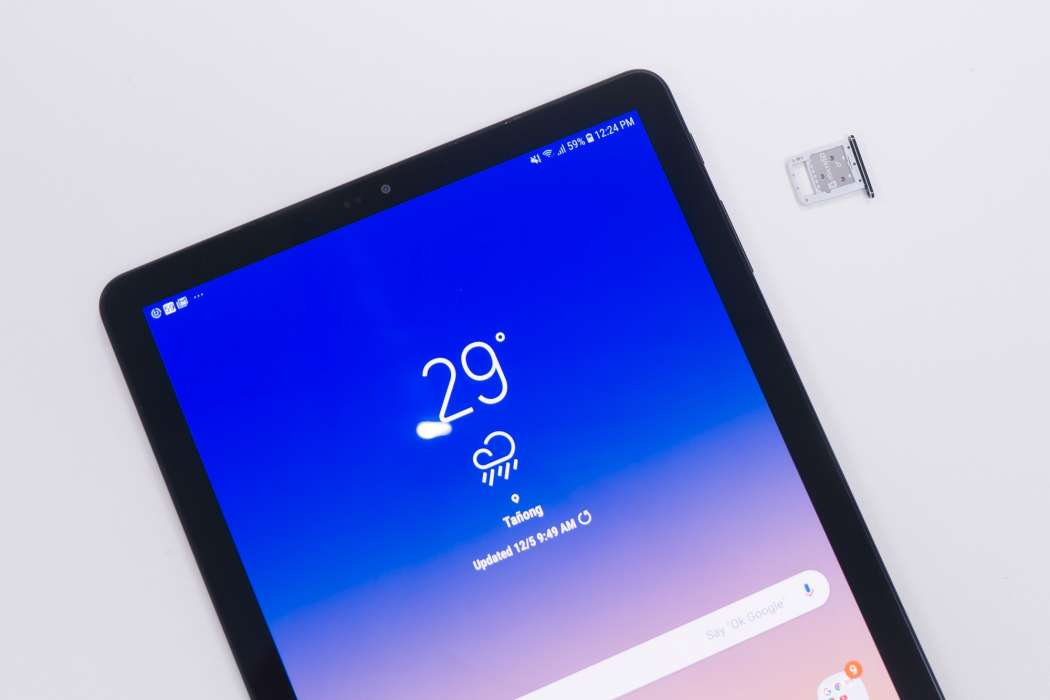 Galaxy Tab S4 specs
Display: 10.5″ 1600×2560 Super AMOLED
OS: Android 8.1 (Oreo)
CPU / GPU: 8-core Snapdragon 835 + Adreno 540
Memory / storage: 4/6 GB RAM + 256 GB ROM
Camera: 13MP (rear), 8MP (front)
Battery: 7300 mAh Li-Po
Galaxy Tab S4 build quality and screen
The Galaxy Tab S4 sports a big, vivid 10.5″ Super AMOLED display that produces rich, vibrant colors and deep blacks. It also supports HDR, making it one of the best displays for anything that involves long hours of looking at a screen. Video on demand services like Netflix and Amazon Prime Video are uh, "prime" examples that put the AMOLED HDR screens to use.
We can really see the difference: the picture is more detailed and vibrant. Personally, I am not too fond of the saturated look. Unfortunately there is no way to turn the HDR feature off, I even checked under Android Developer Options but did not find anything.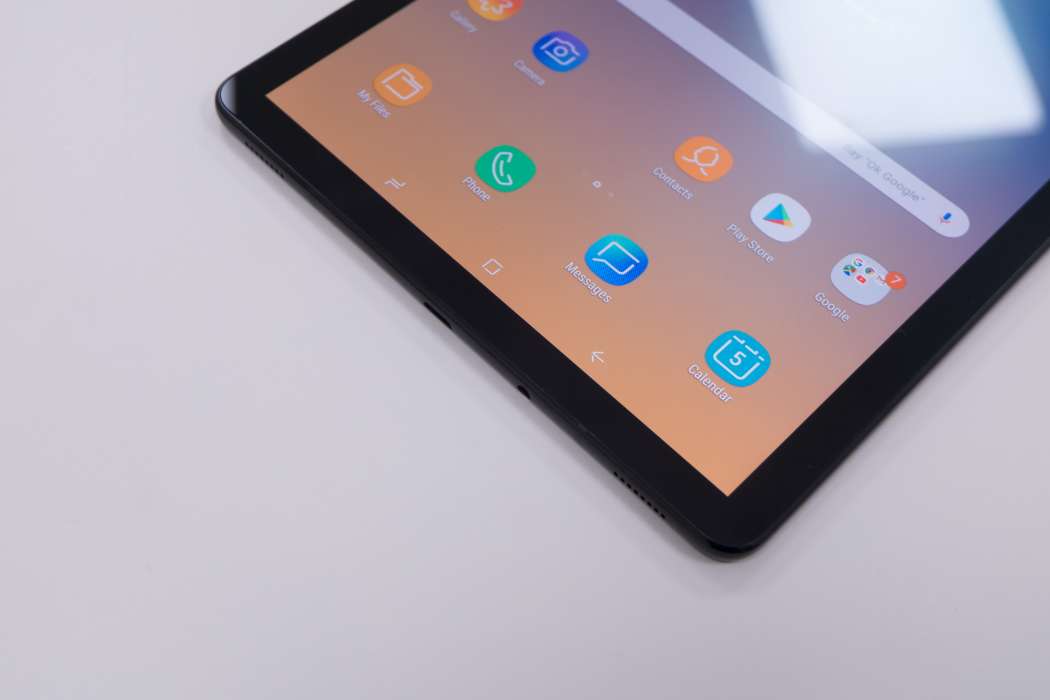 USB Type-C port, speakers – Samsung Galaxy Tab S4 (Philippines)The Tab S4 is also ideal for reading eBooks, digital comics. I'm so spoiled by the screen that I really can't imagine doing these things on a different screen.
If we were to nitpick, we'd say that the bezels could be thinner, and we say this simply because we've seen it being done everywhere else: television screens, desktop monitors, laptop screens, and smartphones have gotten thinner and thinner, but from a usability standpoint we love having something to hold on to.
This is, Samsung we're talking about, and their phones have one of the thinnest bezels out there. However, unlike smartphones where bezels are already razor-thin, we feel that a tablet such as this would benefit more from thinner bezels.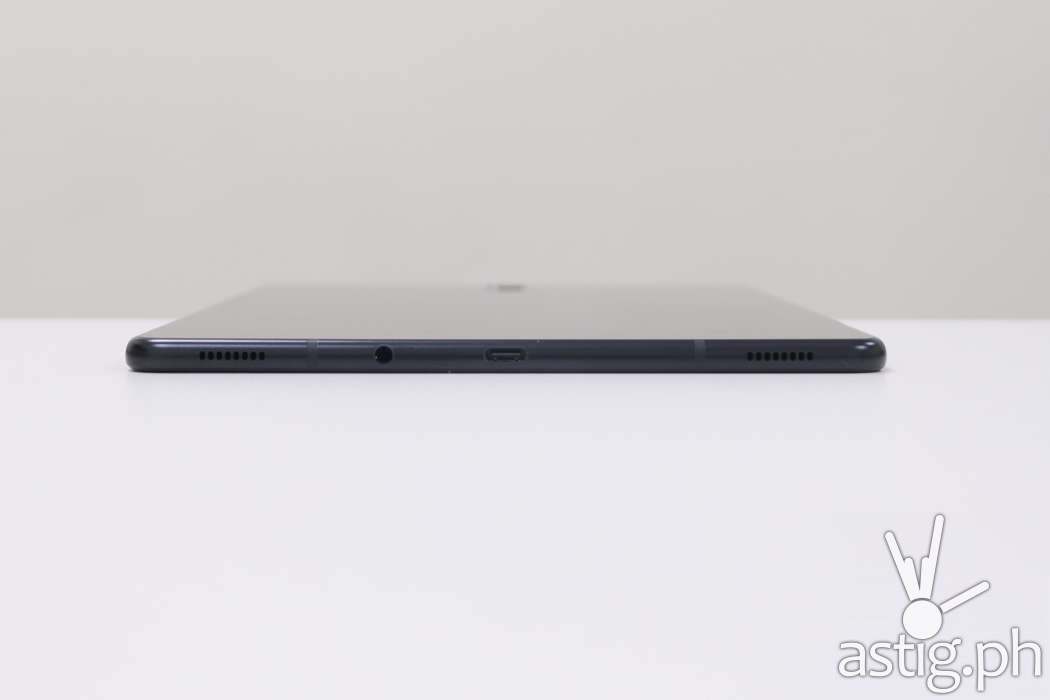 This is one solid tablet though. It weighs about a pound and has an all-glass back, which we find very appealing, although it does make the device more fragile and prone to smudges.
While a 170-gram glass phone might survive a fall, we doubt that a 480-gram tablet would.
Kids can get quite rough, so I wouldn't leave them with it unsupervised. I personally use the Tab S4 to keep my 8-month old entertained, and I make sure to always keep an eye on her. This did not prevent one incident where the tablet fell by 2 feet. The tablet only suffered a minor nick in the corner, but I almost had a heart attack.
Galaxy Tab S4 audio
Like its predecessor, we get four AKG-tuned loudspeakers on the Galaxy Tab S4 — one in each corner.
We're not entirely sure how much tuning contributes towards sound quality, though the speakers sound richer and less "tinny" compared to other tablets. There is noticeably more bass, though the acoustics is still limited by whatever's physically possible in the thin pocket of space that serves as its chambers.
It even sounds better than most tablets or laptops.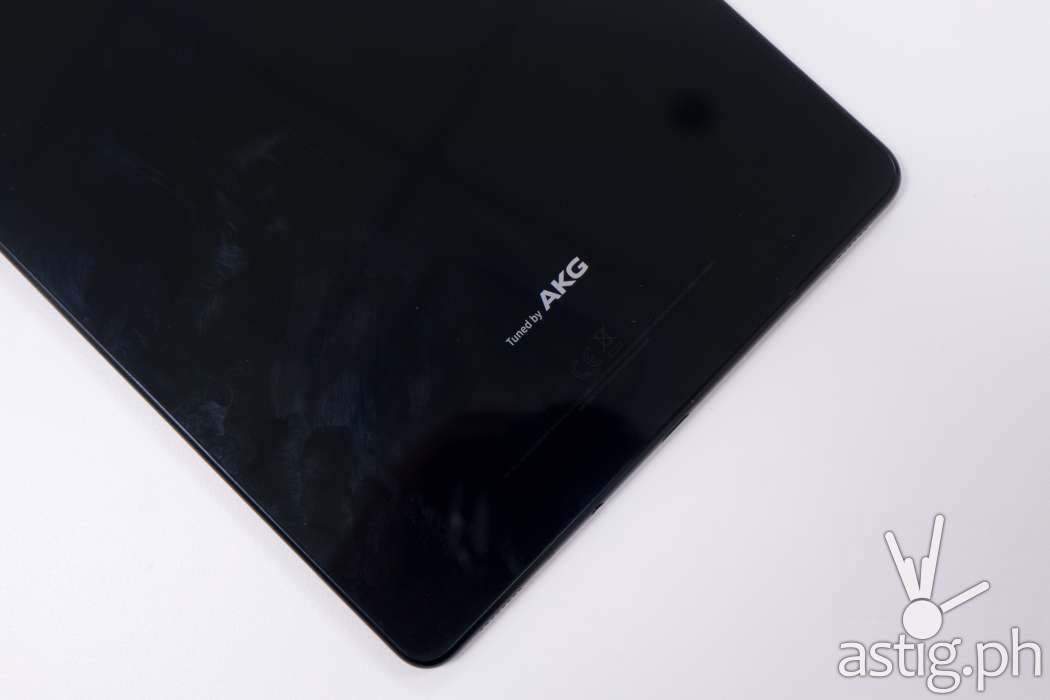 It also supports Dolby Atmos adding a layer of depth and realism, though it can sound a little over-processed at times. While it is nothing like what you get from a real Dolby Atmos cinema, it definitely adds up to a better multimedia listening experience.
Our review unit did not come with cellular support, though there is a variant that takes in a nano SIM card.
Like a proper tablet, the Galaxy Tab S4 comes with a 3.5mm headphone jack, but like its predecessor, it does not come with an NFC sensor.
Galaxy Tab S4 performance
Underneath the hood, the Galaxy Tab S4 runs on a Snapdragon 835 SoC – a decent choice, though nowhere near the 2018 flagship standard Snapdragon 845. It manages to score 196884 in Antutu, which is a little low for late 2018-2019.
Everything runs on Android 8 (Oreo) with Samsung Experience delivering a more enhanced Android … experience. Love it or hate it, Samsung's custom UI definitely looks clean and sleek, though we can only wonder if things could be faster on stock Android.
We doubt it'll happen though, especially when one of selling points of the Tab S4 is the Samsung DeX, the company's attempt at recreating the desktop experience by having a taskbar and multi-window support in addition to having a mouse a keyboard as input devices.
It's a nifty feature, and we could totally see how it could replace laptops as a mobile workstation.
Galaxy Tab S4 performance benchmark results
Antutu: 196884
PCMark Work 2.0: 6370
Geekbench 4: 5472
Galaxy Tab S4 gaming
Samsung Galaxy Tab S4 handles most 3D games very well in medium to high settings. Adreno 540 is a decent GPU, and games like Mobile Legends, PUBG, Mu Origins 2, and Fortnite all ran smoothly.
Wait, did you just say Fortnite? Yes, you get to play Fortnite ahead of everyone else thanks to Samsung's special partnership with Epic games. We couldn't figure out how claim the special Galaxy skin though, there were so many steps and it just felt like way too much work.
Here is a sample recording of the Unreal Engine 4 game RebirthM taken with the built-in Game Tools recorder.
We were really impressed by the gaming performance of the Tab S4. It's still very smooth despite not having the latest and greatest processor and GPU. Even more impressive are the loading times, which stay low thanks to lightning-fast storage.
That is the biggest factor here – because of the storage speed, waiting times are a lot shorter when playing games on the Galaxy Tab S4, and you can really feel it when playing games with a lot of loading screens such as Errant Hunter's Soul.
Like all Samsung Galaxy devices, the Tab S4 comes with Game Tools, which optimizes your system for whatever game you are playing. It also lets you record videos, live stream, and reply to messages without taking focus off your game.
Personally, I never really appreciated the navigation lock and the screen touch lock until I became a dad.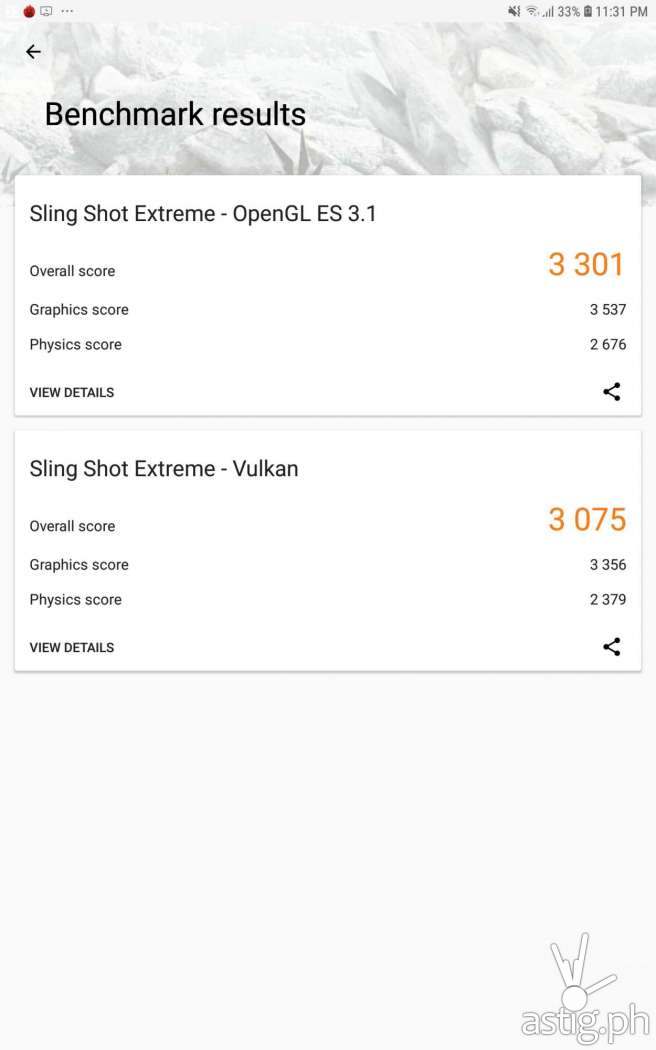 Galaxy Tab S4 gaming benchmark results
3DMark Sling Shot Extreme (OpenGL): 3301
3DMark Sling Shot Extreme (Vulkan): 3075
Galaxy Tab S4 photography
The Tab S4 has a 13MP rear camera and an 8MP front camera with no OIS. The photos usually turn out okay as long as there is enough light. There is a considerable lack of sharpness and dynamic range, especially in low-light situations. The same could be said of the front-facing camera.
Think of it like your laptop's built-in web camera. It doesn't take the best photos or videos, but it's there in case you need it, and it gets the job done.
The size of the tablet makes it awkward for photography. It's just too big, so we don't foresee Samsung or any manufacturer investing too much in tablet cameras anytime soon.
I personally would like a better front-facing camera. I prefer the bigger screen of a tablet over a phone for making video calls, and I'd like to think that my baby loves it too, since she keeps slapping the Tab S4 with her tiny hands whenever we're in a call.
Galaxy Tab S4 battery life
With a 7300 mAh battery and a power-efficient SoC we were hoping that the Tab S4 would last 2 days,
I personally like to use the Tab S4 as a boombox, leaving it in the living room most of the day with Spotify running to provide some ambient music.
On the average, the Galaxy Tab S4 lasts 8-9 hours with the screen turned on at 50% brightness. This translates to a real-world combined use of over a day, which is really impressive given the amount power draw on that 10.5-inch screen. We never had to worry about charging as long as it was plugged in from time to time.
AccuBattery reports a screen off time of almost 250 hours, which is almost 11 days straight. Simply insane! It does have a 7300 mAh battery, after all.
Galaxy Tab S4 battery life benchmark results
GSam Battery Monitor: 1d 1.7h (mixed use), 8h 41m (screen on)
AccuBattery: 9h 18m (screen on), 249h 46m (screen off), 23h 48m (combined use)
PCMark Work 2.0 battery life: 8h 9m
Verdict
For a device released mid-2018, the Samsung Galaxy Tab S4 is still the best Android tablet experience in the market today. At 10.5 inches, Samsung's advanced OLED display panel offers vastly superior visuals compared to anything out there. Support for advanced multimedia features such as HDR and Dolby Atmos make it ideal for watching movies and TV shows.
It is also ideal for gaming, thanks to its speedy internal storage and a very capable GPU. The Tab S4 performs extremely well, despite having a year-old chipset, the Snapdragon 845.
Having the best comes at a price: Samsung Galaxy Tab S4 still goes for around 40,000 PHP. We know what you're thinking: at that price, you could already get a decent entry-level laptop, until you remember that the Galaxy S9 Plus costs about as much, and the iPhone XS costs even more.
Besides, you wouldn't take a laptop to your bedside, would you?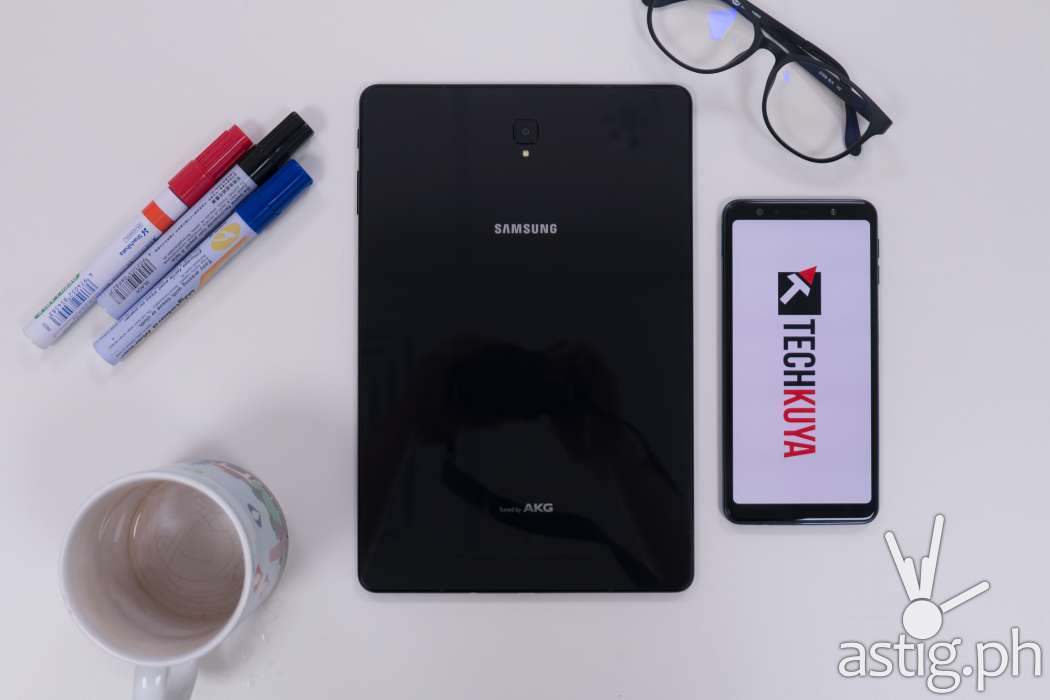 Pros
The best audio visual experience on a 10.5-inch screen
Solid, flagship-tier performance
Insane battery life
Cons
Camera could be better
Pricey!
Galaxy Tab S4 specs
Display: 10.5″ 1600×2560 Super AMOLED
SIM: None / Single (nano SIM)
OS: Android 8.1 (Oreo) with Samsung Experience 9
CPU: 8-core (4×2.3 GHz + 4×1.9 GHz) Qualcomm Snapdragon 835
GPU: Adreno 540
Memory: 4/6 GB RAM
Storage: 256 GB ROM
Camera (rear): 13MP photo, 2160p / 30fps video
Camera (front): 8MP photo, 1080p / 30fps video
I/O: USB 3.1 Type-C
Battery: 7300 mAh Li-Po
Features: 3.5mm audio jack, quad AKG / Harman loudspeakers with Dolby Atmos support, S-Pen