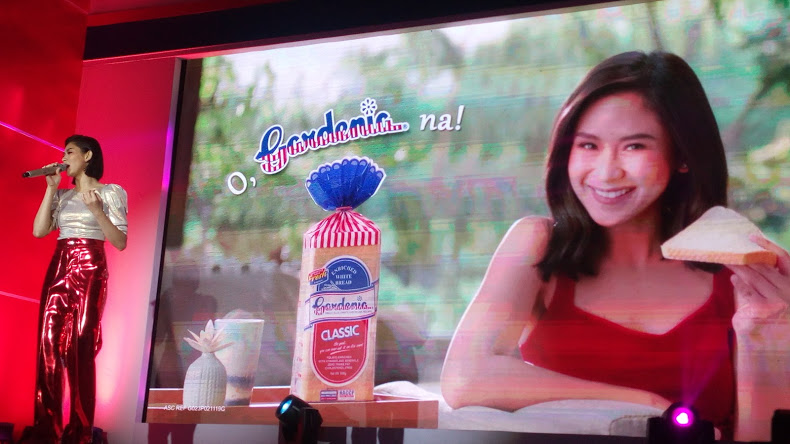 After clocking in P6.8 billion in sales last year, this popular bread maker is looking to book about 18 percent higher sales in 2019, to P8 billion.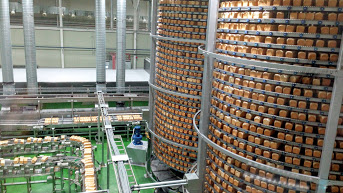 Just recently a kind fairy godmother heard it and graciously included yours truly and one of the invited media guests to the opening of Gardenia's fourth and latest billion peso state-of-the-art manufacturing facility located in the northern area of Mabalacat, Pampanga.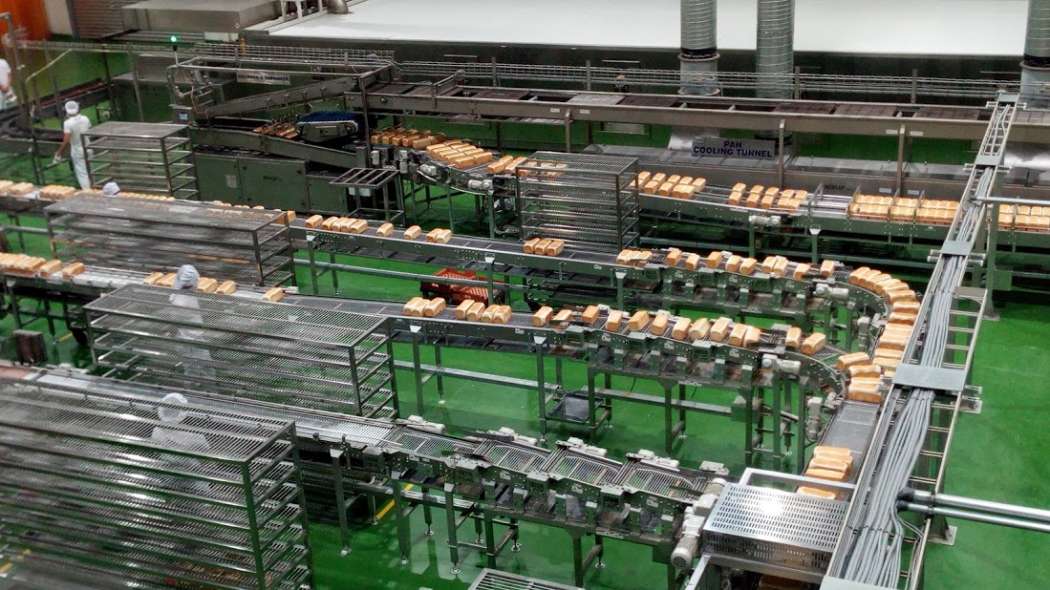 Specifically nestled at the TECO Industrial estate in Mabalacat and after an hour and half trip from Manila, we entered the Gardenia premises and shortly went around the block and exited into a mini highway and then onto another gated facility that this time looked like the main plant building for the latest addition in the plant family. The place was insanely huuuuge and vast!
No less than Gardenia President Mr Simplicio "Jun" Umali, who excitedly talked about the latest milestone by the leading company led the formal opening of their latest sophisticated bread-making plant in Pampanga.
"These are very difficult mountain trails that are hard to reach. We will now start reaching those areas."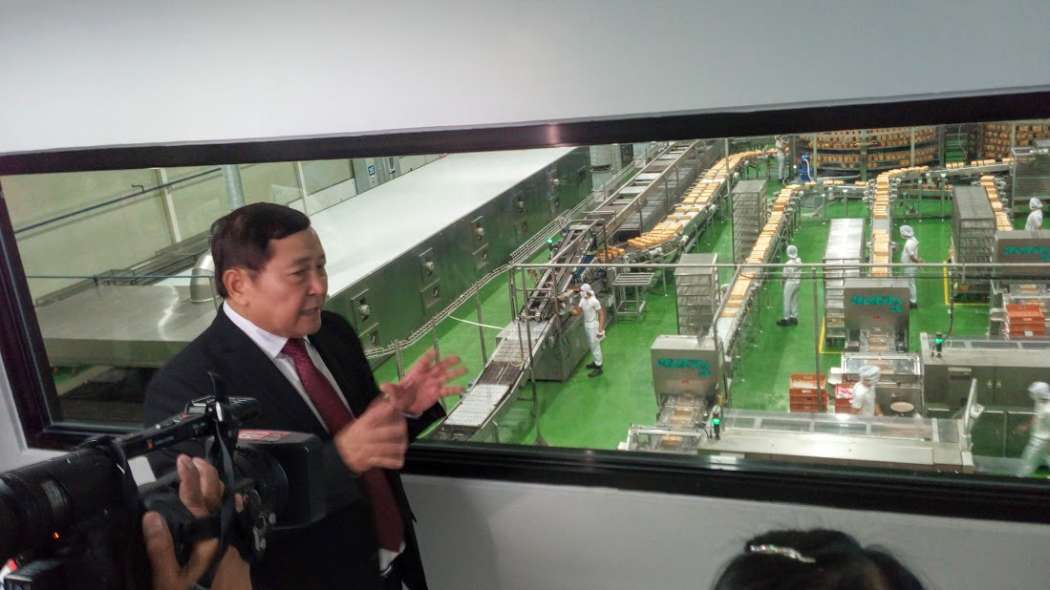 "Bread is very low-priced in the Philippines as compared to other markets. You can only provide the premium, at most 20 percent, then the market will be willing to absorb that. But the low-income sector cannot afford that," Umali said.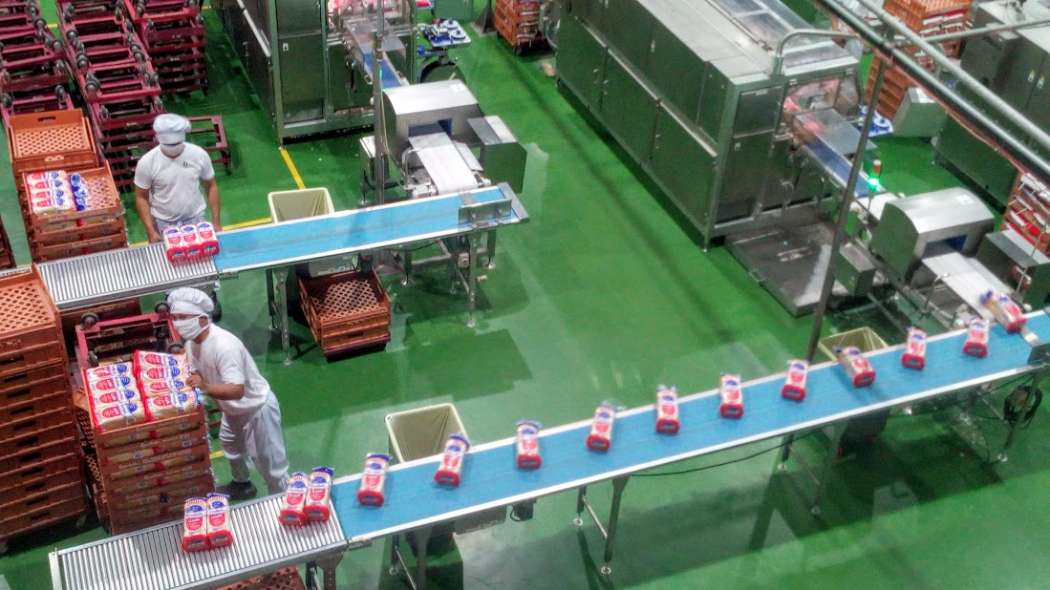 In three to four years, Gardenia plans to ramp up the share of its NeuBake brand to 40 percent of the total production, from the current 10 percent, in order to accommodate the segment. The Gardenia white bread priced at P64, Neu Bake offers bread priced as low as P45.
It has been a long time dream of mine to be able to join in a Gardenia Bread plant tour. I even lost track how many years ago I have been wanting, haha!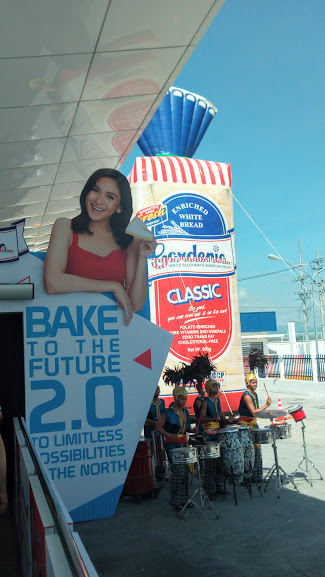 Mood was festive as there was a percussion's band who welcomed its guests from all over to the momentous occasion. The giant loaf balloon was waving back at us while a huge tarp of celebrity endorser Sarah Geronimo adorned a cool spot nearby.
Gardy the cute mascot showed himself up for a quick photo op with the guests that has started to pour in including foreign suppliers who traveled all the way from Europe, Japan, and the US. Our small online media group did not hesitate to pose for a nice groupie with him and a selfie from me!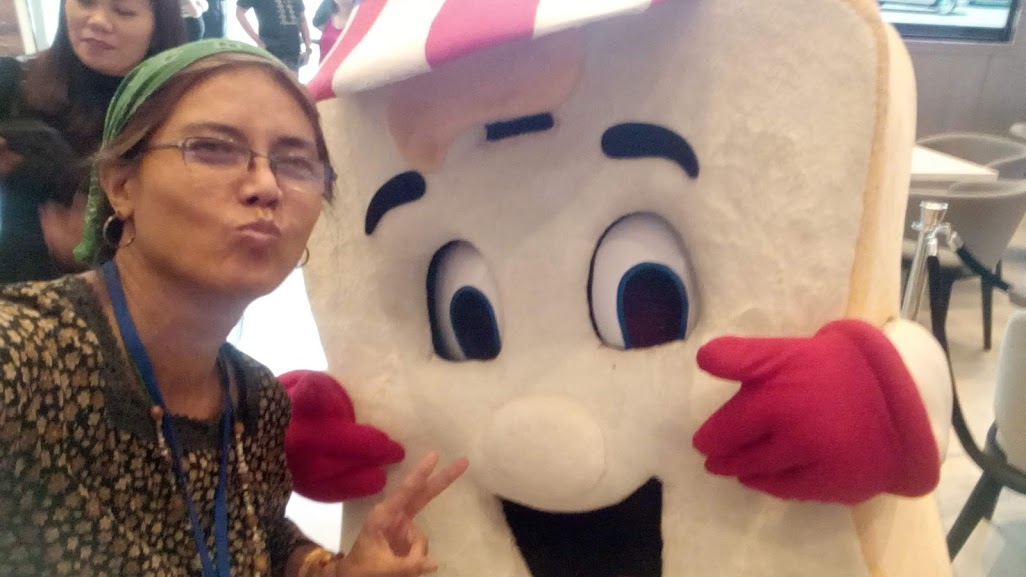 While waiting for the short welcome program to start, what better food to eat — a bread buffet of various Gardenia bread treats of all shapes and flavors including its artisan variety Bakers Maison. I am such a fan of the cinnamon bread slices! Everything on that table looked and felt like Bread Heaven that went well with their hot coffee!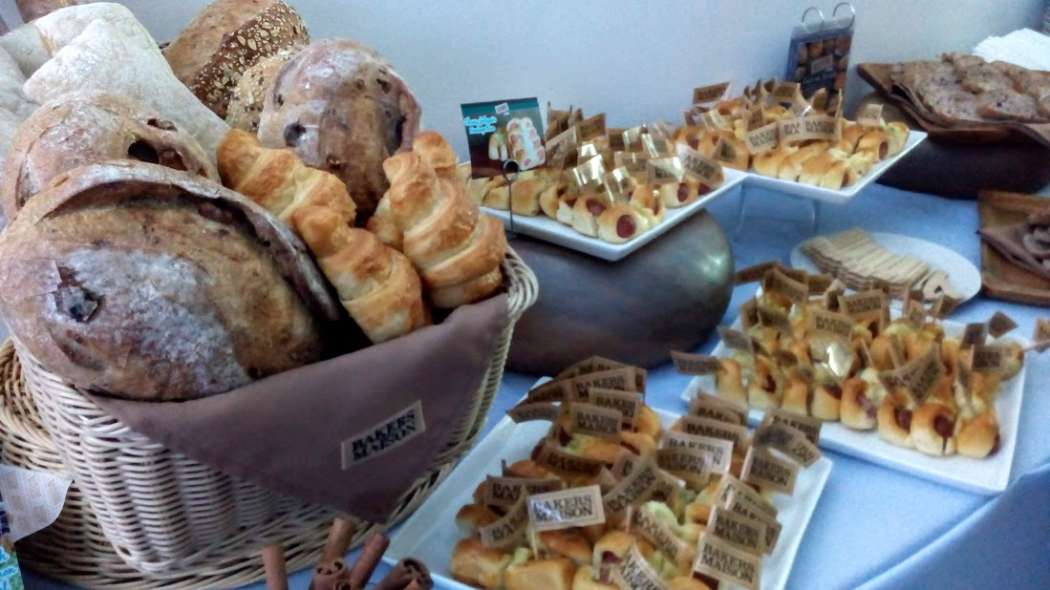 Mr. Umali also shared that the P2-billion fully-automated plant has the capacity to bake 400,000 loaves and buns per day in a bid to extend its reach in North Luzon.
"We have been serving this market for quite some time, but there are still a few areas that we have not yet saturated. We are now going to smaller markets such as Ifugao, Tabuk (Kalinga)– the hard to reach mountain provinces."
Part of the agenda was the very exciting Plant Tour that was opened to all guests after the ribbon cutting led by Mr. Umali and joining him were Ms. Tina Damondon, General Manager, Vitarich Food Products Inc. and Gardenia VP for Sales and Marketing Mr Nestor Constancia.
The moment I stepped inside the aquarium-like viewing deck of the bread plant, I felt like being inside Discovery Channel's How Do They Do That? program series with Sir Jun as our Tour Guide as he took us step by step into the process how these soft and fluffy Gardenia bread are made and packed.
Most impressive was seeing two giant bread towers before they are all sliced and packed the same day!
Majority of the procedures are fully-automated by the billion dollar equipments. There are still human supervision when it comes to the latter part of the making just to ensure that things are in place in case a technical or mechanical glitch occurs but very rarely according to the operations manager.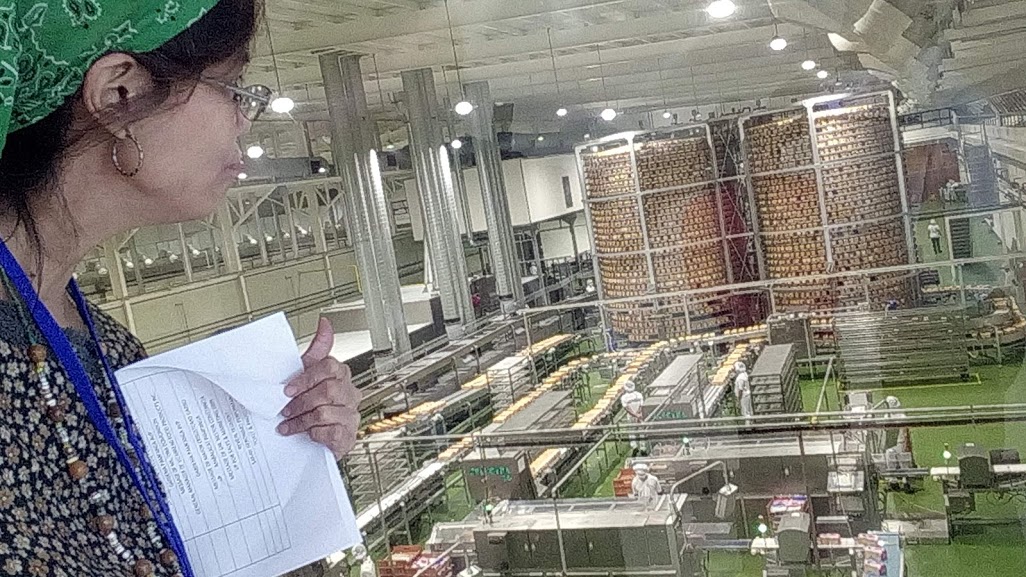 The Pampanga bread plant is the second largest high-tech facility second to the original plant in Biñan, Laguna established in 1997. Just a few months ago, their 3rd plant in Mindanao went into full operation. Let's not miss out that the Cebu bread plant was the 2nd factory built  and opened in 2011.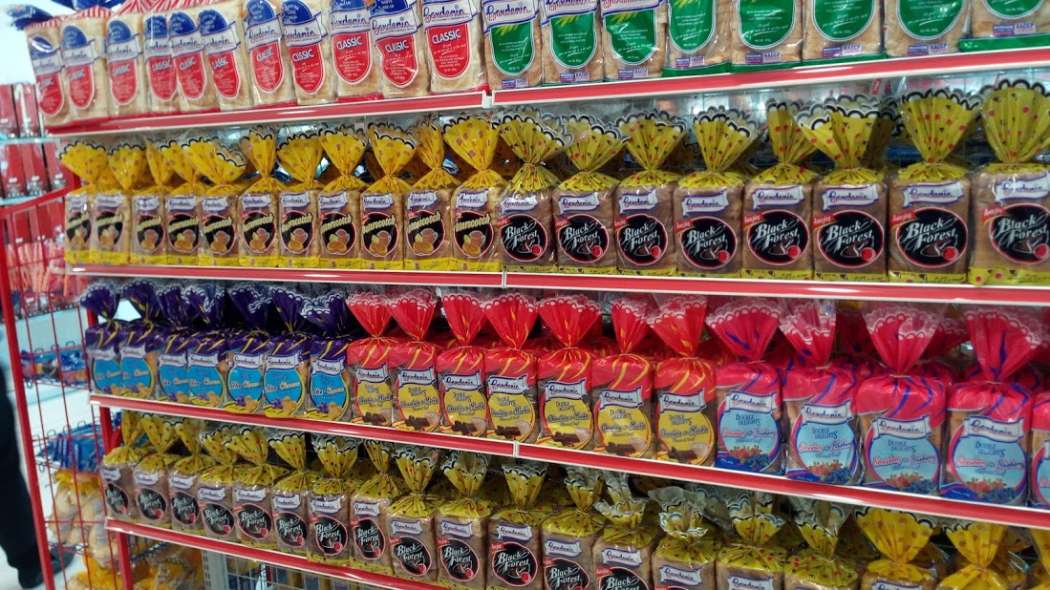 Before the informative tour ended and our bag of delish bread tokens were handed, we were led to the heavenly showroom of Gardenia bread and prior to that we passed by a line of fresh bread offered by the nice staff for a quick taste and bite! Simply yummy!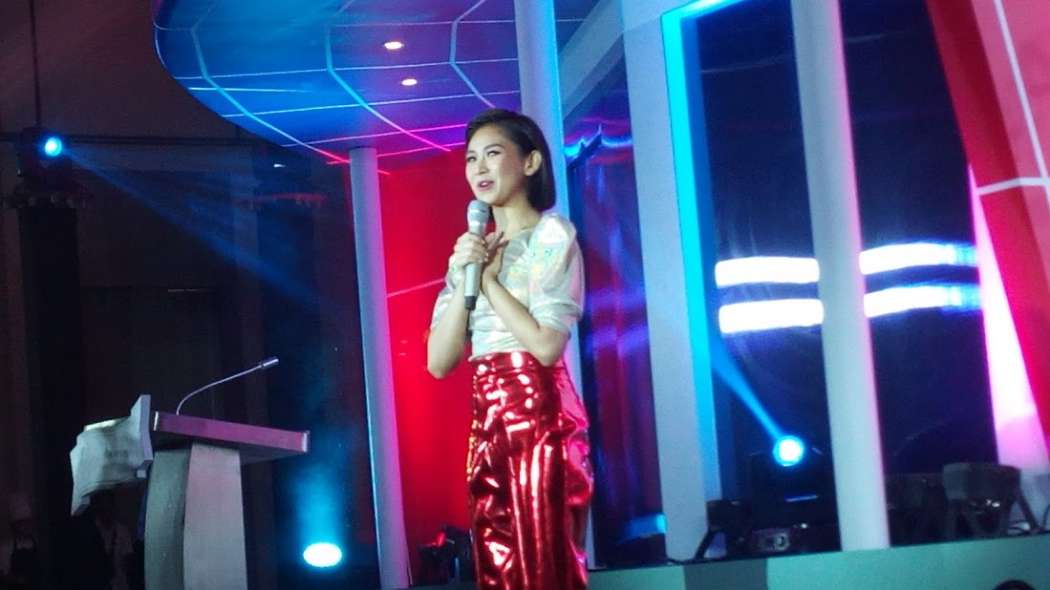 The festivity was not yet over as we gathered ourselves in a separate location to welcome yet another great news reveal from Gardenia. A celebrity endorser perhaps?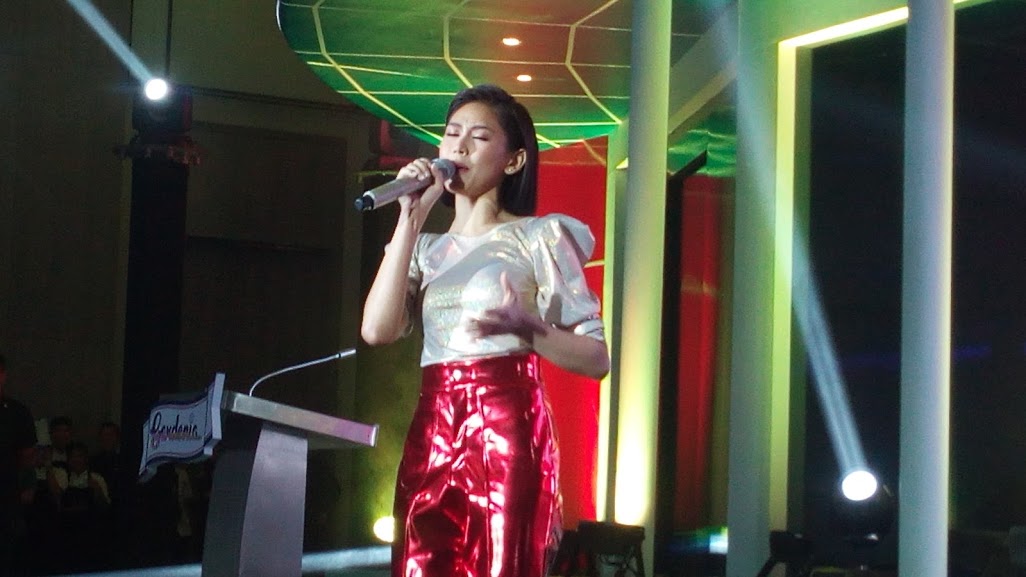 When she was a young girl growing up, Pop Princess Sarah Geronimo shared that her father used to buy Gardenia and she would fondly eat it during breakfast. She even experienced pouring condensed milk on the slices and that would fill her up and made her a happy kid!
And Sarah has fulfilled and came circle to a dream of becoming part of the growing Gardenia family and one of the main reasons why the bread giant officially welcomed her as their celebrity endorser.
During the launch, she dished out a few songs to the delight of everyone most especially by a group of Popsters in the same venue! A mini concert by the kind-hearted Princess of Pop.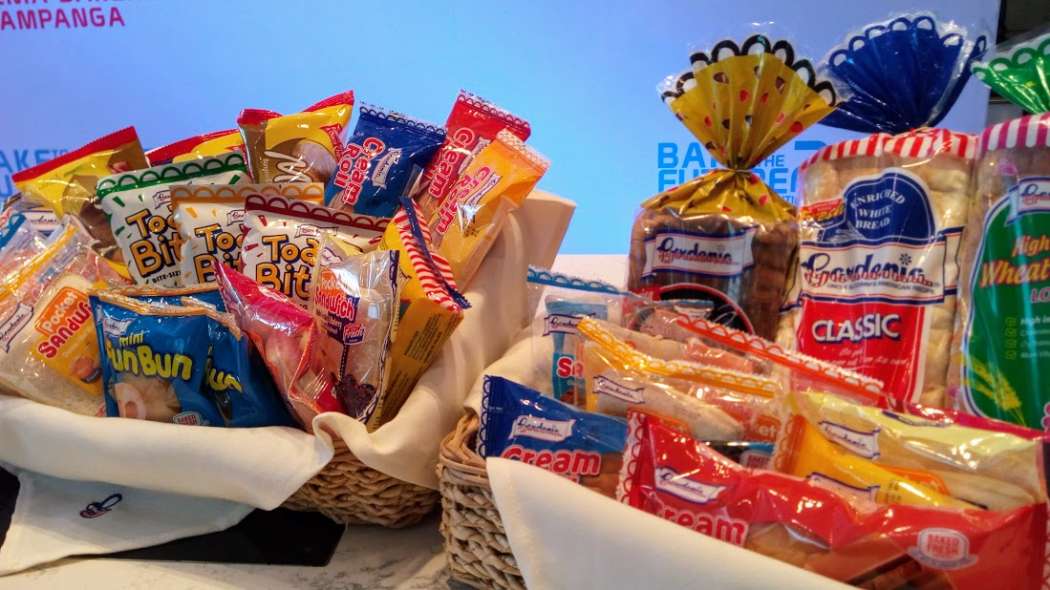 Sarah's love and her family's continued patronage of Gardenia for many years (and counting) makes her a loyal and certified Gardenia baby! Congratulations Sarah on your recent blessing.
Cheers and a grand toast from Sarah and the entire Gardenia Family!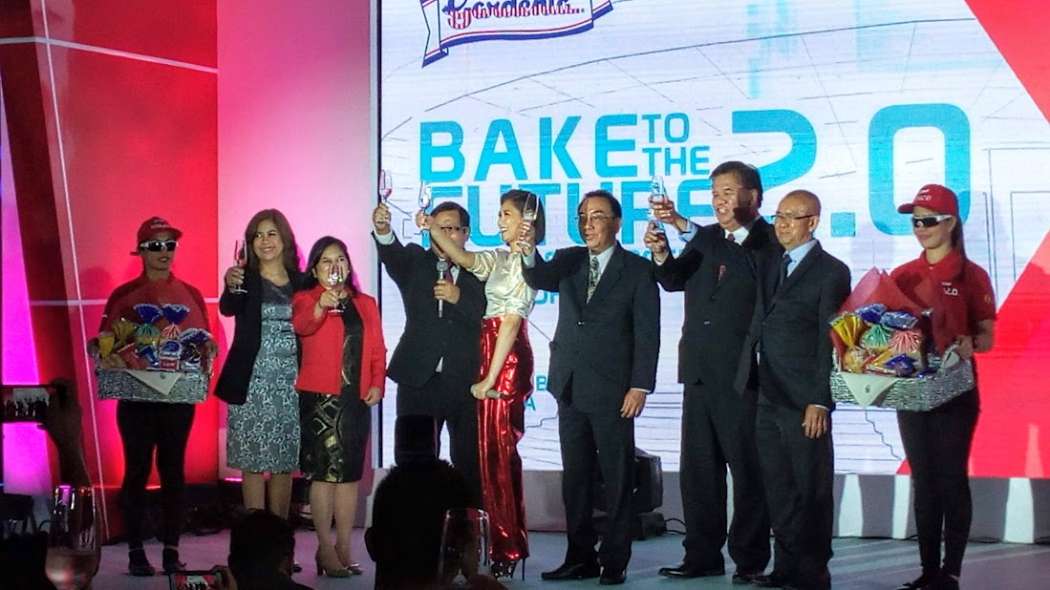 Quality and freshness and value for money are what makes Gardenia a very strong household name for many years and it will continue to do what it is best at to all it's customers and loyal bread buyers.
More power to Gardenia Philippines and keep on being No. 1 !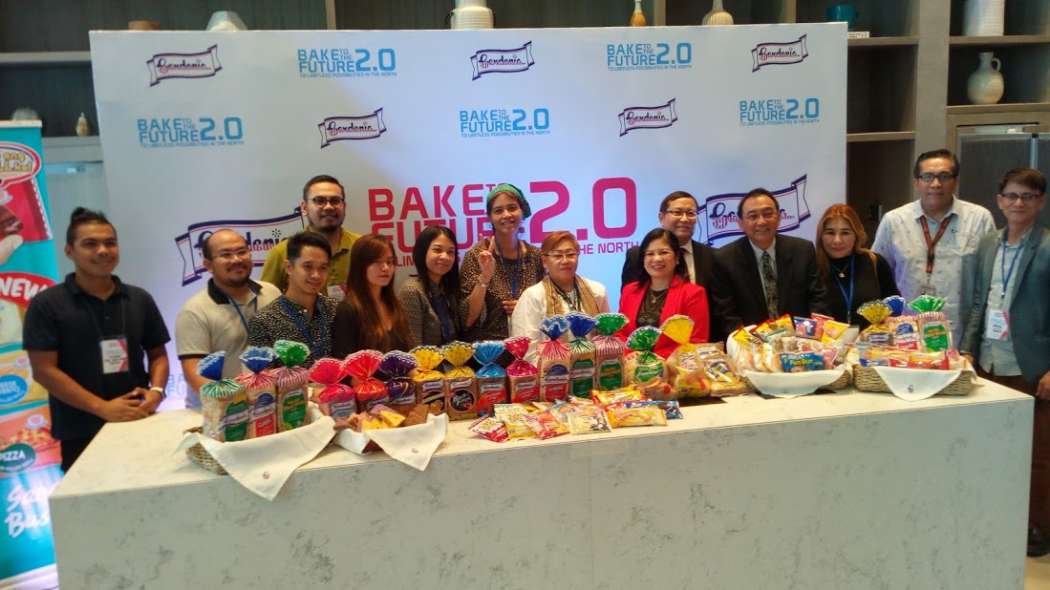 Many many Thank You's to Ms. Chelle Campos and CAT PR for having us!