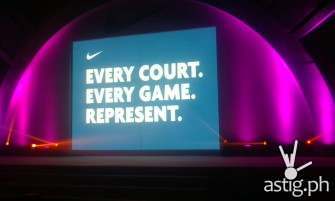 No amount of rain nor flash floods prevented the media from trooping to Treston International College basketball court in Taguig last Thursday night to witness a special kind of "revelation". I was fortunate enough not to be late for the unveiling by Nike Philippines of the new set of  Gilas Pilipinas uniforms to be donned by our players during their much-anticipated games for the 2014 FIBA World Basketball Cup this August in Spain.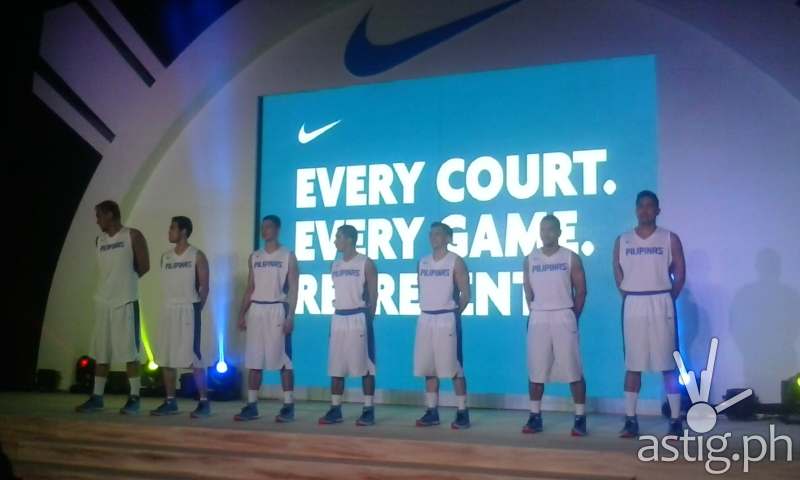 And everyone in the venue felt more patriotic and nationalistic as Gilas players Junemar Fajardo, Larry Fonacier, Gary David, LA Tenorio, Jimmy Alapag, Jayson Castro, Ranidel De Ocampo together with Coach Chot Reyes emerged from the eight-rayed sun backdrop looking sharp like rock stars but not wearing boots or leather jackets but the white version of the Pilipinas re-engineered jersey.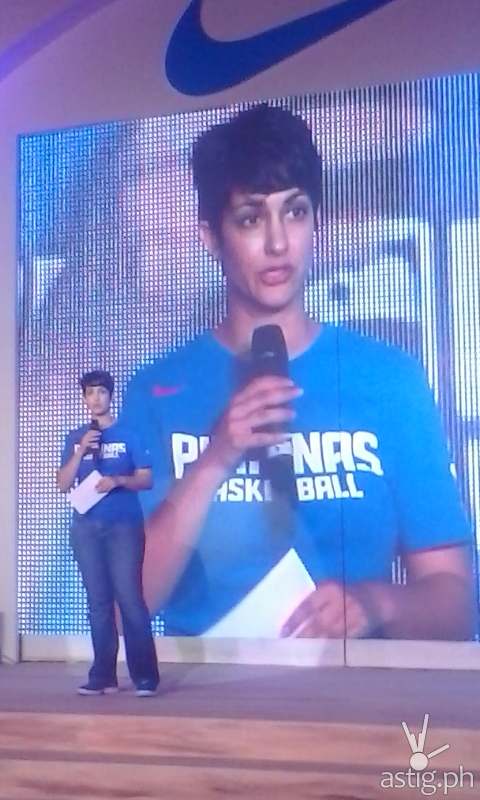 According to Courtney Cole-Faso, Country Marketing Manager for Nike Philippines, "The new Gilas uniforms are more lightweight, breathable and durable."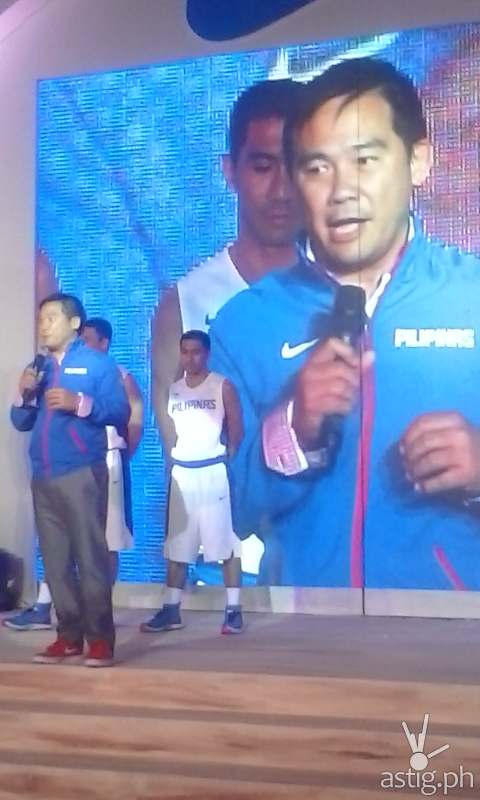 With the jerseys made out of Nike Sphere. the fabric is more lightweight, breathable, and durable. Sphere flocks the interior for sweat management; articulated armholes provide a better and easier range of motion; and laser cut perforations provide ventilation throughout the kit.
When asked by emcee DJ Boom Gonzales on what's his take on the new uniform, LA Tenorio shares, "It is an advantage for us when we play that our uniform is lightweight and comfortable." I bet it is, sir!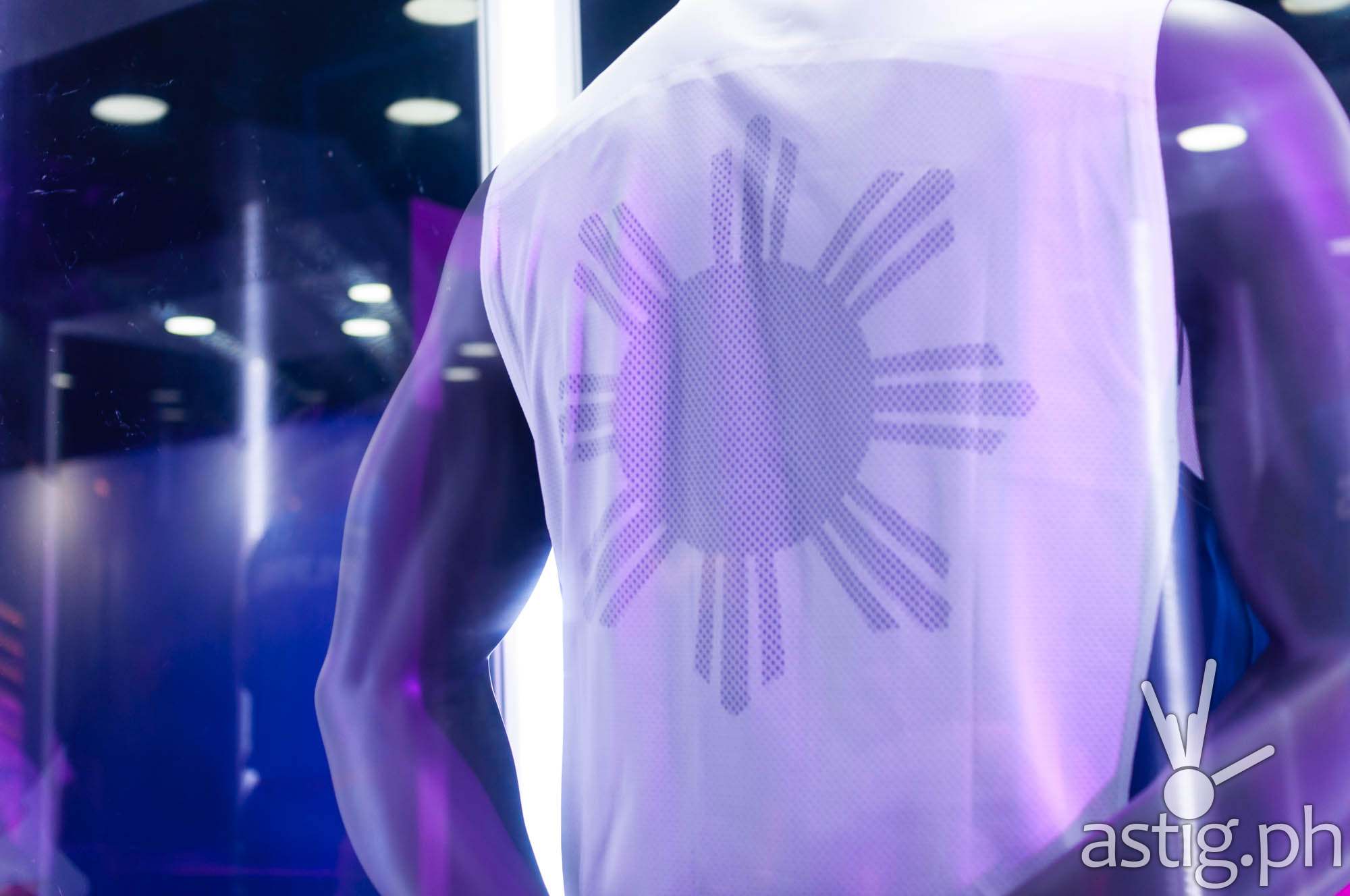 Not only do we see Pilipinas affixed in front of the jersey but Nike's designers never failed to include the sun logo lifted from our RP flag, at the back. I'm pretty sure our Pinoy kababayans in Spain will love this
For Coach Chot Reyes "Our uniforms embody who we are. Our uniform is our badge of honor our promise to play our hardest for the country." Coach also added that our mighty players don't get paid for playing with Giilas. So I believe the best way we can do is keep on praying and supporting the team to make a difference and to leave an impressive mark with their participation to the FIBA games and to inspire future players to be great.
The players also received tokens of shoelaces from youth participants of the Summer Hoops Camp. These shoelaces also came in with personal messages addressed to our players. How cool could that be?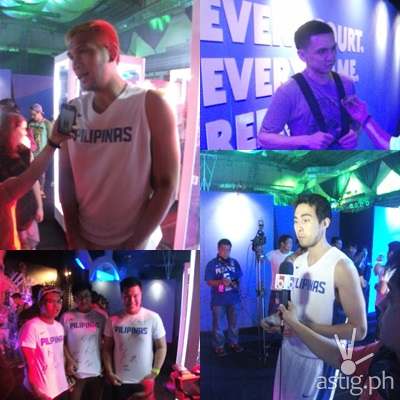 Mr. Sonny Barrios, Executive Director of Samahang Basketbol ng Pilipinas (SBP) alongside with the other Gilas coaching staff also joined the players and Coach Chot for one big happy basketball family photo op!
It was great seeing Ms. Courtney again from last year's hit We Run Nike Manila event and was able to ask if she's looking forward to personally watch Gilas play in Spain? With a big smile she says she's excited and very hopeful. Some associates of SBP, Nike and members of the media got the exclusive chance to mingle, chat, take pictures and have their Gilas apparels and kicks personally signed by Junemar, Larry, Ranidel, Jayson and Jimmy who stayed after the event.
What struck me most was what Coach Chot being the utmost motivator for the team, said that Gilas team is built on four pillars of motivation, trust, effort and accountability. Very true 🙂
Congratulations and thank you Nike Basketball Philippines for this innovative contribution on the uniforms that will encourage our homegrown team Gilas to train more and play even harder with a heart, when 2014 FIBA games commence.
Good luck GILAS PILIPINAS! We believe! #puso