One of the things that Globe continuously aims for is to be the number one telecommunications company in the Philippines. Five years after its successful modernization program that saw mobile data exploding in the country, Globe now embarks on a new nationwide infrastructure program that aims to improve internet experience within homes and across businesses.
One Digital Nation
Globe understands that everyone is now going digital and they want to provide a better service for everyone, both prepaid and postpaid subscribers. They also want to help out small and medium enterprises by providing a better myBusiness Plan. Some of the things to look forward to this 2016 with Globe are:
1. Digital Thumbprint 
The Digital Thumbprint Program aims to educate children about using their social media program responsibly. The #CyberPinoy aims to get rid of cyber bullying by teaching children about the consequences and effect of this. They have already made a highly successful pilot run of the Digital Thumbprint Program.
2. Free AND Faster Internet in Ayala Malls 
Yes, you read that right. In a continuous effort to elevate the state of internet connectivity in the country, Globe will be upgrading its customer experience through the roll out of its free premium public WiFi service, GoWiFi, to more locations. 150MBPs with enhanced Accelarator at selected locations will let users enjoy the most popular videos on YouTube with almost no buffering.
3. Globe myLifestyle Plan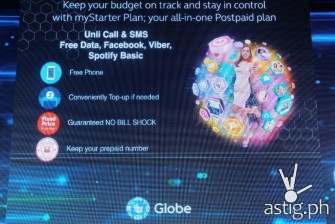 With just one valid government ID, you can now apply for a myLifestyle Plan 500 that will give you UNLItxt to all networks, UNLIcall to Globe and TM, as well as at least 5GB of data. There's no lockup period too and no contracts.
4. Globe Business takes over industry-based ICT solutions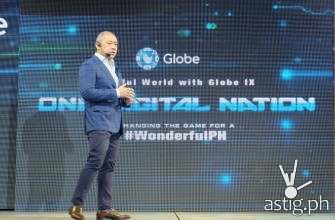 Globe wants to help the IT-BPO industry to boost work efficiency and employee productivity. Businesses are being offered tools such as Canvas which converts paper based processes to dynamic, feature-rich mobile apps, Globe Work Ready Seats, as well as Media Storage facilities which will help BPOs secure large files for customers.
5. Globe myBusiness
Globe gives the SME's the capability to customize their postpaid plan to fit their budget and needs with the new myBusiness Unli Plus Postpaid Plan. This also comes with a choice of freebies such as mobile data services or discounts to business solutions. They can add more surf packs, call and text packs, or business apps to get more premium gadgets.
6. Disney Mobile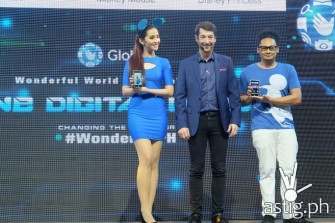 Globe Telecome will be the first telco in Southeast Asia to offer Disney Mobile smartphones through its new myStarter postpaid plans for as low as Php750 per month. This is something that every Disney lover will want to have because this Disney mobile is packed with Disney themed apps and wallpapers.
Truly, this is the Wonderful World of Globe.